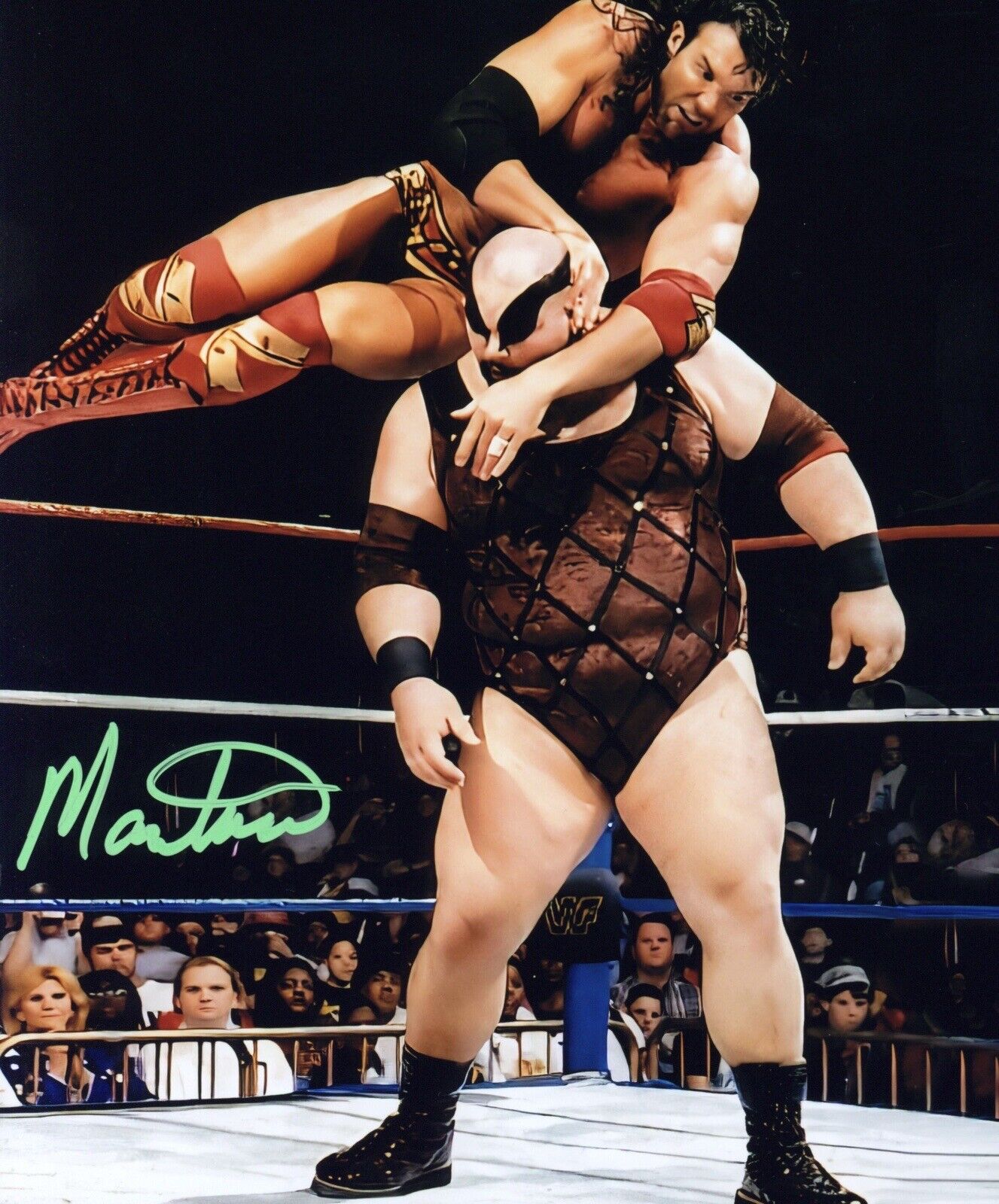 Underreported amidst the ton of recent wrestling deaths was that of Mike Halac, aka Mantaur.
Welcome back to more Dream Matches! This time, I have another FAT MAN STAND-OFF for you, as Bam Bam Bigelow faces MANTAUR just after the latter had won a bunch of jobber matches so they could pretend he was a featured act! Then it's over to Zero-One in Japan as legend Shinya Hashimoto takes on Masato Tanaka, who is familiar to US audiences via ECW!
Then it's over to WCW for more of my tribute to Terry Funk, with Terry's mid-90s run in a match against a very bored Brian Pillman! "Dangerous" Devon Storm gets a WCW Prime match against "Men At Work" Chris Kanyon, and shows off just why Storm never really "made it" via his shitty version of 1996 indie flippy guy offense. Finally, I throw in a beautiful WCW Power Plant match between roided rookies, as it's Horshu vs. Mike Tolbert!
… oh hey I just realized that every featured match today but one is a tribute to deceased wrestlers! Hooray!
BAM BAM BIGELOW vs. MANTAUR (w/ Jim Cornette):
* OH HELL YEAH IT'S TIME FOR A FAT MAN STAND-OFF! The YouTube video here is of a French broadcast with who I think is Ray Rougeau on commentary (I can recognize his cadence and voice even in French). Bam Bam is a babyface with a Bob Holly-esque sound after the "BAMMMM BAMMMMM!" part of his theme. He's wearing a ridiculous Power Rangers Villain costume with a frill made of flames and big fire gauntlets. Mantaur is decidedly a JTTS gimmick, but they had him squash a lot of jobbers for the first month or so to establish him, which was the style at the time- he's nearly as big as Bam Bam, but less rotund and more broad.
Continue reading

→