Hey, it's another month with missing issues, as Dave has this one and the August 10 one on the site, and then it skips to September.
Previously on the Flashback… http://blogofdoom.com/index.php/2017/03/17/wrestling-observer-flashback-07-27-92/
– Penthouse magazine did an article on Vince and the WWF, and it wasn't very nice to them. Dave notes that most of the sordid tales within are stuff well known to readers of his own publication, but Jerry McDevitt tried to block publication of the article anyway. He claims that the main source of the article was a liar and convicted felon, which is course nonsense because how would he even know who the source was? He also claimed that the writer, Jeff Savage, never even asked the WWF for info, but Savage actually produced phone records showing that he left messages with Vince McMahon himself and never received a reply. Using his detective prowess, Dave deduces that the "felon" McDevitt is referring to would be Lee Cole, brother of Pat Patterson's accuser Tom Cole. Another apparent source in the article is Vince's former driver Jim Stuart, who recounted the details of Vince (allegedly) raping Rita Chatterton, and then firing her for breaking the corporate rule about having sex with other employees of the company. (Even by Vince's standards that's pretty low.)
– Next up, it's DAVE MELTZER: RUMOR KILLER. The "phone lines have been buzzing" with HOT NEWZ like:
Hulk Hogan signing with New Japan
Sting jumping to the WWF
The Steiners jumping to the WWF
Bret Hart jumping to WCW
Ted DiBiase jumping to WCW
Ric Flair jumping to WCW
A trade being worked out for Ric Flair to jump to WCW and in exchange, Lex Luger would be able to wrestle for the WWF but WCW nixing the deal.
– None of this nonsense is true, Dave alleges. (Well, one or two of those were actually true in a couple of months.) Bret hasn't even spoken to WCW, despite rumors to the contrary. (That was a pretty big rumor after Summerslam. PWI Weekly at the time was pretty much "Yup, he's finishing up and jumping.") On the other hand, the Steiners' contract DOES expire in December, but that's months away.
– More from Detective Dave, as he's figured out that the Gorgeous George story was a complete hoax last week. George Arena WAS a wrestler in the 50s, but his name was Baron Arena and there was no connection with the real George.
– Although the first AAA show in LA was a big success, the second one was a bit of a debacle. Konnan missed with a show with an apparent heart attack (he was lying, Dave notes) and the other big Mexican stars also missed the shows, leaving the people at the show without a main event and a bunch of low-level California indy guys. So the promoters not only offered refunds, but actually reduced ticket prices for everyone in attendance, refunding the equivalent of a $10 ticket price to all 900 people.
– However, they did another show in Hollywood the next night, and things weren't as smooth, as Konnan's no-show destroyed the walkup business on a show scaled for 2500 people, with upwards of 1500 people coming to the show and seeing the "Konnan's not here, man" posters and leaving. So they were left with 500 people watching an indy show with local guys. And then the wrestlers were told not to cash their paycheques.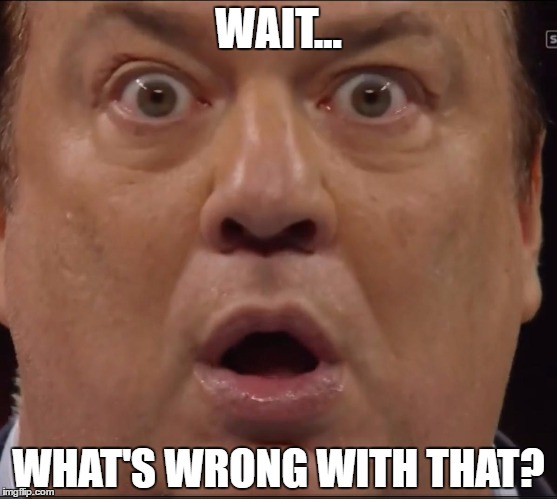 – In Japan, the Great American Bash PPV got more coverage than any other PPV in history there, due to involvement of Steve Williams & Terry Gordy, plus Vader.
– Sabu continues to set new standards for insanity, doing a moonsault in a barbed wire ropes match in FMW…while barefoot. Yeesh.
– Another addition the five-star club, as Dave watched the 7/12 AJPW TV show and gave Kobashi & Kikuchi v. Fuchi & Ogawa the full monty.
– To Global, where they had a massive crowd of 1250 at the Sportatorium, but only 100 paid because they just gave away hundreds of tickets at a car dealership.
– Dave reveals the secret money men for Global: Wayne Whitford and Greg Pierson. Their first edict is that when babyface wrestlers charge $5 for autographs, they have to kick $1 back to the promotion.
– The wrestling block on channel 69 out of Atlanta is history, with Pedicino and Blackstone being bounced and the majority of the wrestling shows being cut down to just a couple.
– Sad news, as Gordon Scozzari has officially folded the AWF.
– If you want to book Kerry Von Erich for indy shows, it'll cost $700, plus hotel and transportation. (Plus, you know…other stuff.)
– Congratulations to Italian Stallion, who broke his own world record, eating one pound of spaghetti in 23 seconds.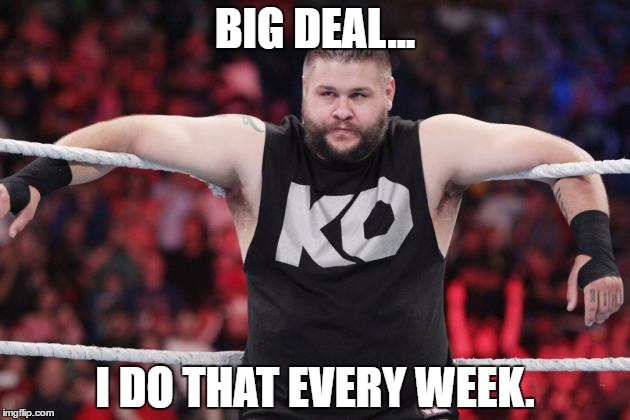 – The WWF actually acknowledged that the Natural Disasters won the tag titles before it airs, mostly because it won't air on the syndicated shows anyway. They also acknowledged that Bret Hart and British Bulldog are brothers-in-law, which they hadn't done before now.
– Speaking of Bulldog, he blew out his knee and will be out until Summerslam, and Hawk is out with a shoulder injury. (Bet he injects it with lots of "cortosone")
– Kokina debuted at the latest tapings, working as the third member of the Samoans.
– JW Storm did a tryout, managed by Jimmy Hart.
– Bret Hart and Shawn Michaels did a wacky new gimmick match called a "ladder match" for the IC title at the tapings.
– Konnan did another tryout as Relampago, although it won't air.
– The final issue of WBF Magazine had a story on Lex Luger, where he was acknowledged as a former World champion, who got interested in wrestling after watching Wrestlemania III. You know, after he was already wrestling for more than two years at that point.
– WWF apparently signed Bill Alfonso along with El Gigante, since Fonzie was Gigante's road-mate and support system in WCW.
– And finally, Dave wants to stress that we should keep our eyes on this Rey Mysterio Jr. kid, even though he's small.
Oddly, the issue just abruptly cuts off with the EMLL section, as there's no WCW or letters sections this week. Weird. Ok, well, have a great day, then…?