Andre the Giant vs. Gorilla Monsoon in a Boxing Match (and other Dream Matches!)
By Jabroniville on 1st November 2023
Welcome back to more Dream Matches! This time around, I have one of the most bizarre, cartoonish matches you're likely to see- Andre the Giant vs. Gorilla Monsoon in a BOXING MATCH in Puerto Rico from 1977! Come see how much of a cartoon villain ol' Gorilla was, doing knee strikes and stuff, plus doing some incredible bumping for such a giant dude.
Then it's over to 1993 WCW as a newbie Steve Regal takes on Barry Windham for the NWA World Title! Then 1998 WWF as the Headbangers face the thrown-together babyface team of Faarooq & (2 Cold) Scorpio! And I've decided to gaze into the abyss that is DANGEROUS DANNY DAVIS matches, as I take a look at his run as a bottom-tier JTTS heel, starting today- his opponent is one Brutus "The Barber" Beefcake! And finally, Mike Tolbertmania continues as the WCW Power Plant graduate gets fed to Greg "The Hammer" Valentine of all people in early 1998. Yes, the Attitude Era is in full swing, and WCW is putting Valentine on TV.
BOXING MATCH:
ANDRE THE GIANT vs. GORILLA MONSOON (w/ Hugo Savinovich):
(WWF, Puerto Rico, 1977)
* hahah oh my god look at THIS. Monsoon, 40 years old and looking like your fat, bald uncle, is a heel and is facing Andre the Giant himself in a boxing match at a stadium show in Puerto Rico that has apparently never been shown in the U.S. until this '80s showing. Lord Alfred points out that Monsoon is the only man to have wrestled Muhammad Ali and boxed Andre the Giant. There has just been a tropical rainstorm, soaking ringside, and you know a pro like GORILLA is gonna do something with that. Monsoon does some little Ali shuffles like a champ, too. Andre's in red trunks, while Monsoon's got a black shirt on (thank god) and red shorts.
Round One: Andre starts out with some tentative lefts, Monsoon hiding in the corner and ducking down to bullrush him into another, but gets walloped and shuffles away while Hayes talks about how they had to cut up the biggest boxing gloves they could find and re-stitch them together for these giants (old-timers tell the best whoppers). Monsoon sulks about the punch, but comes out and starts throwing a ton of shots right at Andre's thigh and knee, cracking up Alfred on commentary with how blatant this is. He manages some big punches, but Andre hits a clubbing overhand, then Monsoon follows with a backfist so loose he basically does a ballerina's pirouette while doing it, haha. Andre hits an "uppercut" and a bunch of other shots with so much distance you could fit Sean Waltman between his fists and Monsoon's body. Monsoon's good enough to do his big "Looney Tunes" sell of everything, jolting upright before stumbling into the corner and giving an "Aw GAWWWWDDDDD…" slack-jawed expression as we're at the end of round one.
Round Two: It starts with a refreshed Monsoon hitting "right crosses" that are so pro-wrestling-styled he's actually doing the "put your hand against their head and punch it" thing (with BOXING GLOVES ON) and down goes Andre in the corner! Monsoon does the ALI SHUFFLE again and follows a combo with a motherfucking kneelift in the corner, and Andre goddamn headbutts him to put him down (with a full starfish pose from Monsoon) and hits the Running Ass Slam and I think these are somewhat against the rules, lol. The ref admonishes both men while Hayes laughs at all the violations, and then Andre hits a massive "right" that has Monsoon literally spinning, a left, and a right that puts him in starfish-pose again. Monsoon's up at "9" but looks dead to the world, limping to the corner while bent all the way over, and then offers a weak peek-a-boo defense.
Round Three: Recharged once more, Gorilla bounces Andre all over the ring with punches and then uses DOUBLE AXEHANDLES with the gloves on while Alfred can't help but crack up at this shit. Man Andre's selling is so wild at this point- before he was crippled he could sell with the best of them, flailing into the ropes, collapsing on shots, and more- he was WAY better than Big Show ever was. Monsoon has Andre reeling in the ropes, but the ref finally gets between them and Andre uses the opportunity to KO Monsoon with a huge overhand right that has him do the "spin & flop" to starfish him out on the mat for the Knock-Out at (1:50 of Round Three). ANDRE WINS! And then takes a step on Monsoon's chest and poses on top. And then these two beautiful pros head out to the swimming-pool like tarp full of rainwater and Andre beats on Monsoon until he flat-backs RIGHT into the water to send the fans home happy. Hayes is beside himself with laughter at Gorilla's bump.
This was AMAZING. The worst boxing you've ever seen, whiffing on shit left and right, but Monsoon's cartoon mannerisms were spectacular. Doing Ali Shuffles at 400 lbs. and selling everything like a doofus in a Bugs Bunny cartoon, spinning around on an axis and flat-backing on the mat. NOBODY could have walked out of that arena thinking that was real. But then, it's an arena show with the fans a mile away from the ring- you gotta play to the cheap seats in those situations and these guys knew that. Both guys were amazing sellers, too- Monsoon doing his best "ohhh GODDDDDDDDDD…" stumbling around and lying on the ropes in disbelief, and Andre swinging his head around and collapsing in the ropes repeatedly- one of the most important skills for a monster worker is SELLING and these two got it, over the top as it was.
Rating: ** (the most horrible boxing you've ever seen but top-tier cartoonish wrestling- Monsoon's bumps are TREMENDOUS)
Young William Regal looks so wrong. He's a man who should always have been gnarled-up and aged.
NWA WORLD HEAVYWEIGHT TITLE:
BARRY WINDHAM vs. STEVE REGAL:
(WCW Worldwide, March 30th 1993)
* It's a very young William Regal as a newbie (to WCW- he's a ten-year vet already!?!) taking on Barry, who was holding the NWA Title, which was then separate from the WCW Title. Barry has the black trunks while Regal's in red with the Union Jack on his ass. Killer curly hair on Regal too, lol.
Regal pops Barry with an elbow and some European uppercuts but gets his arm worked, Barry grinding away on the tricep with his elbow while Larry Z on commentary calls the tricep "a handle- the body has many handles- the trick is to hook 'em!". Barry with the arm again, and makes the ropes when it's countered ("why expend the energy to get out of a hold?" Larry sez), then hits a hammerlock slam. Regal pops him with more Eurocuts in the corner but Barry counters a hammerlock when Regal slips and just gouges the eyes. Regal keeps fighting but Barry keeps popping him with shots and tossing him around now, and a floatover suplex gets two. Methodical shots from Windham keep Regal reeling as Larry disses the European style as not being as "rugged" or prepared for things like Barry just punching him in the mouth. A backdrop suplex gets two while Bischoff & Larry drop English wrestling history, and Regal fires back with shots, but Barry punches him in the ribs and gutwrench suplexes him for two. He gets distracted yelling at the ref and takes some damage, but eventually ignores a knee thing and waffles Regal with a clothesline for two. He tries to finish but Regal VERY nearly gets him with an inside cradle, then a schoolboy. Some left hands have Barry reeling, but a cross-body goes awry and Regal gets his leg hung up in the ropes and Barry hits the floor. Regal struggles into the ring and Barry's waiting, catching him with the Implant DDT at (11:40) for the win, wrapping up both legs on the count.
Super, super-interesting little match here, with both guys carefully chain wrestling before Windham methodically works him over, taking his time as he picks and chooses his shots and keeps Regal on the defensive until Regal picks his comebacks and throws another flurry until Barry can counter him again. Their sweatiness was causing some spots to miss but it was threaded into the story of things as the other guy would just use that as a counter. Eventually Barry just started eating him alive, but still gave Regal a few comebacks and a nearfall, before using the "bad luck" of the rope tie-up to justify the ending.
Rating: ***1/4 (very good technical wrestling and methodical strategy from Windham, keeping Regal down constantly. Solid finish, too)
2 Cold Scorpio, aka Flash Funk, was an odd guy in the WWF- crossing from the New Generation era and floundering, then sticking it out until the Attitude Era hit, he seemed to not fit into either and never got a push.
THE HEADBANGERS (Mosh & Thrasher) vs. FAAROOQ & SCORPIO:
(WWF Shotgun Saturday Night, Aug. 15th 1998)
* UGH this time period. I have no recollection of "Smiling Finger-Pointing Babyface" Faarooq, nor him teaming up with 2 Cold Scorpio. Terry Funk (Scorpio's usually partner around this time) musta quit by this point. Faarooq copying Scorpio's mannerisms looks and feels so wrong, especially as he's still in the Nation of Domination singlet (Scorpio's got grey/blue blue tights by contrast). The Headbangers were a solid midcard gimmick team, but kind of got an unearned push thanks to being the last team left- they end up being an interesting bridge to a new era as the New Age Outlaws take over, followed by the numerous Ladder Match guys. Both teams seem to be babyfaces here.
Michael Cole & Kevin Kelly put over the physiques of all four guys while we get some Scorpio/Mosh internationals followed by Mosh dodging a superkick and doing Karate Kid poses to irk Scorpio. Back from break with Faarooq getting Thrasher to do one-armed push-ups, which causes him to splat on his face and Faarooq immediately legdrops the back of his head. Thrasher dodges a corner charge and the Headbangers work double-teams- hitting a double-suplex but eating a double-shoulderblock. Thrasher gets a blind tag to nail Scorpio & hits a jawjacker, though, and they hit a double-flapjack into a big Front Superplex from Thrasher to Mosh ON Scorpio, Faarooq saving. The fans were into that one. Thrasher misses a moonsault and Faarooq gets a dreadful hot tag to no reaction, hitting a powerslam on Mosh- Thrasher saves. Mosh rolls through on a Scorpio cross-body and everyone hits the ring, but the Headbangers get whipped into one another and cleverly just do a mosh-pit bounce into stereo clotheslines- Faarooq hits the floor, but holds Mosh to prevent a superplex and he crashes, letting Scorpio finish Thrasher with the 450 Splash to the back at (6:31). The poor Headbangers get pinned by this randomly thrown-together team, haha.
A pretty boring tag match mostly helped by the Headbangers actually trying and doing stuff, though Faarooq & Scorpio were just kinda blankly going through their spots and not getting the crowd into it. And the Headbangers aren't really charismatic enough to shoulder all that load themselves, though they tried a bit, repeatedly building their SmackDown! meters through the match. Though it's gotta suck putting all these big moves into the match and taking some decent bumps only to get beat by a "two guys who weren't doing anything else" squad- Faarooq would get repackaged as an Acolyte before long and Scorpio would join the J.O.B. Squad. And the Headbangers last all the way until 2000!
Rating: ** (totally fine and inoffensive but not great considering the length given- Faarooq was really holding it back and Scorpio wasn't doing great either)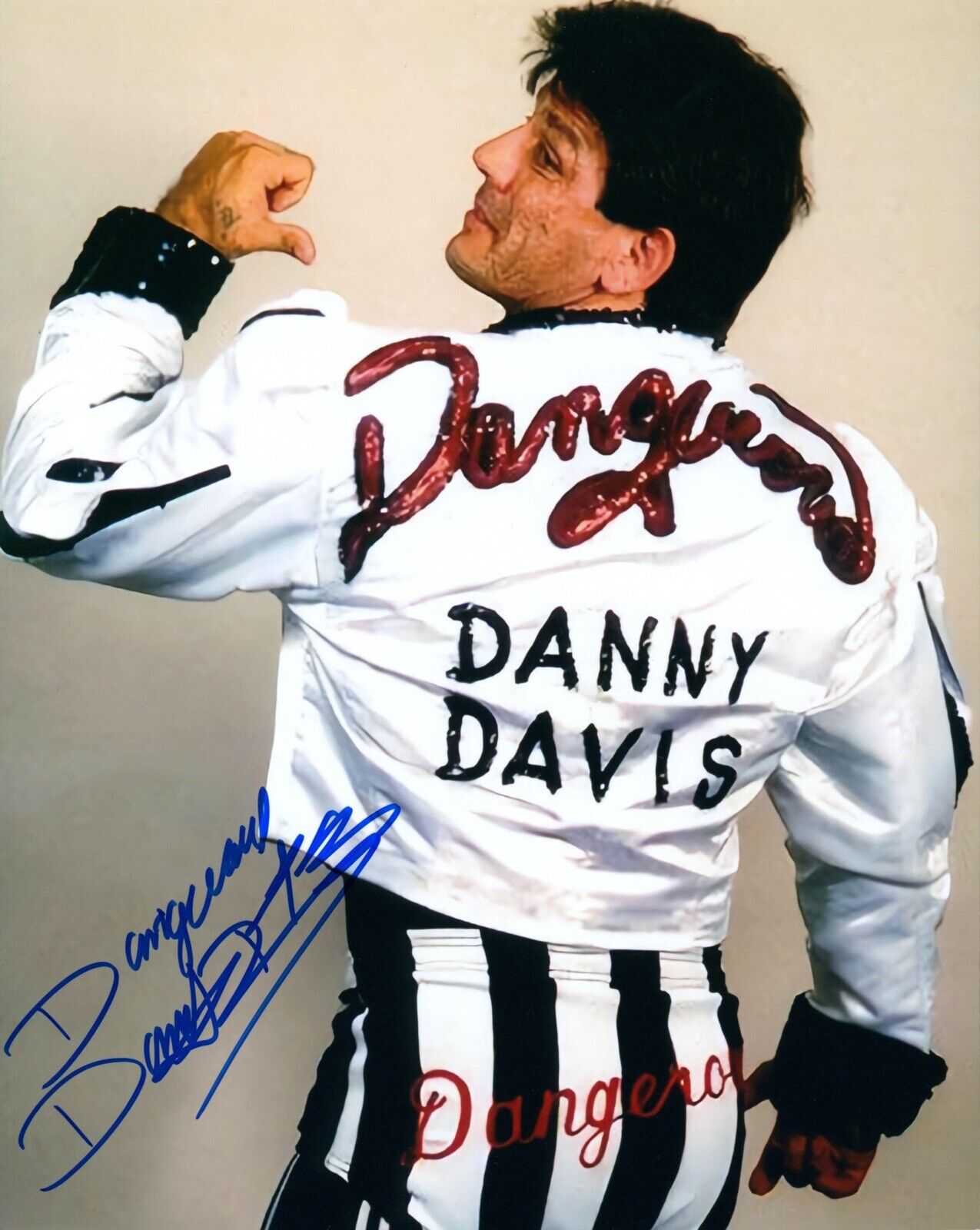 This is some of the most asinine gear in wrestling history and I freaking love it.
BRUTUS "THE BARBER" BEEFCAKE vs. "DANGEROUS" DANNY DAVIS (w/ Jimmy Hart):
(WWF Wrestling Challenge, Nov. 22nd 1987)
* Yes, I randomly clicked on some "Dangerous" Danny Davis content. He was one of the most hated heels in the WWF around WrestleMania III (listen to the crowd react when the babyfaces murder him). What a brilliant angle- take the fans' natural hatred of referees and make one actually evil, turn him into a wrestler and give him a dork-ass outfit. Beefcake had turned into a singles star at the same WrestleMania and was on his way up, while Davis's "shitty wrestler who wins by cheating" thunder had been DECIDEDLY taken by the Honky Tonk Man and he was now a JTTS. Both guys are on opposite sides at the upcoming Survivor Series (the Savage/Honky match). Beefcake's in red tights and white "Warrior boots" & Davis is in the striped tights with the white shirt, looking like a total jobber.
Davis rakes the eyes to start, but Beefcake quickly starts dismantling him, Davis doing cartoonish selling and even WALKING like a total chode. That cartoon characater walk with the arms and chest puffed out and the awkward tromping gait. Davis comes back with some punches but quickly gets hiptossed and dumped. He gets swung in the hard way and Beefacke hits the Sleeperhold, but Jimmy Hart hits the top rope to complain and draw attention. But it backfires, as Beefcake Flair Tosses him right off and INTO Davis, knocking him down for the three at (3:58). Heenan on commentary correctly calls for Beefcake's disqualification, as this is CLEARLY a foreign object, but Monsoon cites Jimmy entering the area first. Beefacke then puts JIMMY in the Sleeperhold to the joy of the fans in attendance, but when he goes for the scissors Davis grabs his manager and bails to their disappointment.
Solid bit of business there, having Beefcake completely squash his dorky opponent and win handily- Davis by this point was exposed enough that you could use him for some crowd-pleasing JTTS work, and seeing that little runt get abused is always a fun addition.
Rating: 1/2* (nothing much to it- Beefcake just doing generic squash stuff and tossing the guy around)
GREG "THE HAMMER" VALENTINE vs. MIKE TOLBERT:
(WCW Saturday Night, 02/07/1998)
* Yes, WCW was still putting GREG VALENTINE out there during the height of the Attitude Era. Granted, he was just a JTTS guy on WCW C-shows by this point, and would get the occasional Saturday Night squash. Gotta waste Ted Turner's money SOMEHOW. Tolbert is in one of his first TV matches at this point, super-cut and in the black trunks again, while Greg just looks like an ugly old woman. He's 47 years old here, only five years older than me, and his face looks ANCIENT.
Tolbert actually uses POWER PLANT-FU to dominate the beginning, catching Greg with a shoulderblock, cross-body & dropkick, but Greg gets a back elbow and then drops the elbow over Tolbert's neck to take over, moving super-stiffly. He gets a clothesline when Tolbert attempts to hiptoss him, gets booted off and dropkicked trying a half-crab, but kicks him out of a whip attempt, then lands a backdrop suplex into Dropping The Hammer (wind-up elbowdrop to the head) for the pin at (2:02). Standard weak Saturday Night match here, with Tolbert really only having Internationals and other basic stuff in his toolkit (like… well, every Power Plan wrestler), and an old, stiff Greg Valentine having to build a match around that. He sold a bit for the kid, kicked him out of whip (which looked awkward as Tolbert did the classic "hesitates before impact" thing) and hit a non-standard finish.
Rating: 1/2* (just a basic nothing bout, but nobody embarrassed themselves)