WAR vs. NJPW Top Showdown Sendai Super Dream Match 04/02/93
By Maffew Gregg on 1st October 2023
Wrestle And Romance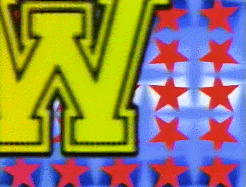 Sendai, Miyagi, Japan
City Gymnasium
Attendance: 8,100
WAR continued their winning ways against NJPW with Takashi Ishikawa & Genichiro Tenryu pinning Tatsumi Fujinami & Riki Choshu in the main event of NJPW's recent Hyper Battle, with Ishikawa being the one to lariat The Fuj and pin him, causing Choshu to vow revenge and finally bring Hashimoto into the interpromotional war on WAR's home turf.
Ultimo Dragon & Masao Orihara vs. Jushin Thunder Liger & El Samurai
We've had variations of these guys in tag matches the past few shows but they've been below-par so hopefully adding Orihara will get the crowd focused on the NJPW feud rather than focusing on the dives.
Samurai takes exception to Dragon's shoving to start off so gives him a slap and IT'S ON. Beautiful Lucha feeling out process with both men making a real effort to make their holds seem like bear-traps and struggle to escape immediately. Orihara tags in to loud boos so there's a lot of NJPW fans in tonight. Orihara hears this and kicks Liger on the apron, forcing the ref to break up the potential brawl. Liger immediately tags in afterwards and crowd are hugely behind him, which Liger lets get to his head as he knocks down Orihara and poses so Orihara naturally dropkicks him right in his posing arm and tags in Dragon to a Mexican World Cup reaction. Both lads cup their ears to hear the noise as this is already getting recommended. Liger cockily tags out while presumably grinning under his mask so Samurai can work over Dragon's leg for a while then tag in to send Dragon outside and give us SEXY LIGER.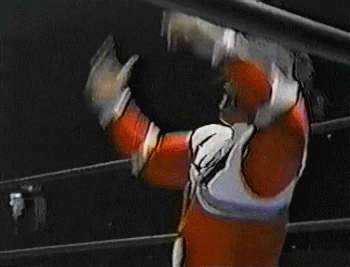 Liger ankle picks Dragon leading to Orihara running in to kick him off, so Samurai tags in and locks in a Boston Crab to crap all over Orihara. Dragon escapes to tag in Orihara and the boos for him are getting vicious, even after a Le Bomb de Rougeau. Orihara embraces it by locking in a Single Crab on Samurai while spitting at Liger. Orihara clotheslines Samurai so hard he lands like a javelin and Orihara makes sure to look at Liger after he did it, which is a mistake as Liger tags in straight away and Contractually Obligated Mexican Surfboards Orihara while Samurai plays his chest like a set of bongos.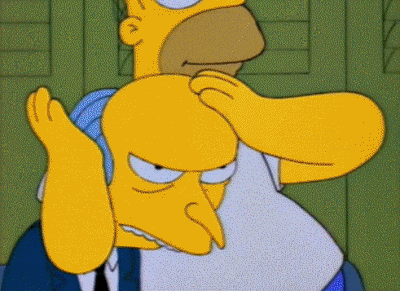 Liger and Samurai have been wonderful dicks but half the crowd are NJPW fans so it's irrelevant. Doomsday Crossbody, a piledriver and a Rude Awakening neckbreaker can't stop Orihara and neither can a Doomsday Dropkick, which gets a respectful boo from the crowd. Orihara finally grabs the ropes on an Irish Whip and manages to tag in Samurai who wastes no time stretching Samurai so hard with a Single Crab that he goes over and turns it into an Ankle Pick. This match is so great. Orihara tags in to help Dragon by missing a moonsault on Samurai and then doing a back senton instead and I'm enjoying this match so much I'm not going to GIF that. Crowd are vicious in their response but not as vicious as Liger who grabs Orihara and throws him in the corner and demands he tag in Ultimo. THIS MATCH RULES. Dragon accepts the challenge and instantly gets Kepo Kicked and Handspring Elbowed. But he ignores all of that to miss a dive on the outside because Liger heads inside, so Orihara dropkicks Liger so Dragon can land THE ASAI MOONSAULT, with Samurai waiting to land THE SAMURAI TOPE CON HILO and then Masao waiting with the ORIHARA MOONSAULT OBSERVER MOVE OF THE YEAR 1991.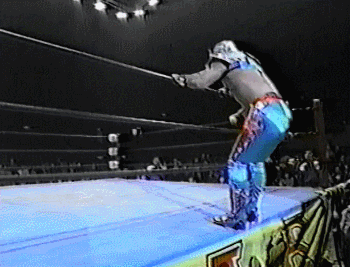 Orihara doesn't care that sequence rules because he powerbombs Samurai on the outside and assists Dragon in landing a Demolition Decapitation on Liger because he wants to win and annoy these fans. Sadly for him Liger keeps kicking out of his German Suplexes as the crowd continue to rise in volume. Orihara sadly misses a moonsault AGAIN that he was supposed to land on Liger's knees which is very unfortunate and all the crowd noticed it. Samurai and Dragon exchange suplexes and powerbombs but neither are accepting defeat as the crowd are now stomping their feet like they're trying to bring the walls of Jericho down. Dragon absolutely lawn darts Samurai with a German Suplex before tagging in Orihara who lets Liger tag in (who is back with more Sexy Taunts) who absolutely destroys Orihara with a dangerous looking Liger Bomb for a very close two. Top rope splash looks to end but Dragon interferes to take Samurai out the match as both men brawl, so the question is can Orihara focus and not fuck something up long enough to win? The answer is "uh no" as Liger lands a slick Frankensteiner pin, counting the pin-fall himself with his out-stretched hand to really rub it in at 19:40.
What an absolute blinder, highly recommended even with Orihara being a nervous nelly in a few spots. The interpromotional heat finally gave us the Dragon tag match WAR's been waiting for all this year, Liger in particular shone like a lighthouse here. Put this match in you.
Dick Slater vs. King Haku
Dick's on a hiatus from WCW (he'd leave October 1992 then return a few weeks after this match) so yeah. I only know him from the whole "stabbing your girlfriend" thing. Coincidentally this match is clipped. Slater works over Haku with some basic moves and holds as the crowd stare at the ceiling. Haku drags Dick outside and into some guardrails. Back in, Slater does some stuff that anyone could do with an hour's notice before finally getting a pop with the Spinning Toe Hold. Haku picks things up with a belly-to-back suplex at 11:30 to the dreaded "huh?!" reaction from the crowd. Slater put as much effort into this match as he did trying to kill his partner.
Earthquake John Tenta vs. Rio Lord of Jungle
I wonder if WAR started booking Rio to see if anyone could tell the difference between him and the Roidy Magoos WWF were sending over. "Yeah this is Chris Walker, he's the third Ultimate Warrior." Rio burns a lot of calories by attempting to knock Tenta down before skinning the cat and getting sent outside anyway. This hot ten seconds is converted into a bearhug before Tenta works over Rio with arse. Rio makes a comeback and tries to down Tenta with axe handles and looks like a pro. Then Tenta falls down and Rio lands some of the worst leg drops I've ever seen before Tenta gives him the WrestleFest Stomp to finish it at 5:53.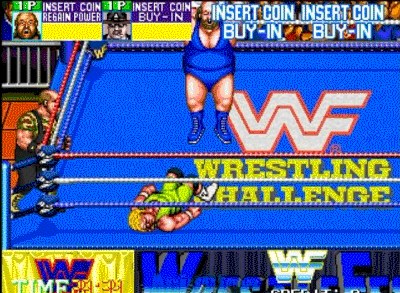 Not awful but not great either, no matter what Renegade-apologist Brian Zane says.
Super Strong Machine & Ashura Hara & Fuyuki & Koki Kitahara vs. Shiro Koshinaka & Kengo Kimura & Akitoshi Saito & Michiyoshi Ohara
So apparently Strong Machine defected to WAR in a wonderful attempt to get guys who aren't doing anything reinvigorated, so the NJPW Knackers immediately bum-rush him before the streamers even land. Weirdly, the WAR Warriors are OK watching Koshinaka nail a Spike Piledriver on concrete to Machine and only complain to the ref after the fact. Yeah cheers lads. Oh apparently he was in the Raging Staff stable who aligned with WAR rather than join the company full-time or something.
The NJPW lads are all wearing black gear now to give them a unified look, which means Saito is donning the black gi which is always welcome. Machine finally reverses a kick from Saito to tag Hara in after five minutes of vicious beatdown, who then gets taken down by Koshinaka after seconds. Both men exchange headbutts and it's not effective, but the Flying Arse naturally is. Kitahara tags in to giant boos so Kimura DDTs him on the outside to keep them happy. Machine tries to make a comeback but the NJPW guys are not accepting that so Fuyuki takes another piledriver on a table because he's good at those I guess. Fuyuki recovers to try and attack everyone and it doesn't go well and the crowd boos him heavily. This is all a big mess and less of a coherent match and more a display of how mad NJPW are at Machine. Saito smothers Hara in a cocoon of pain before the WAR guys isolate Saito and get deafening boos for their effort. Then Machine tags in and the NJPW Cunts tag in to rip him apart with no real effort made to end the match until Kitaraha gets a chair thrown at him while on the top rope, causing Koshinaka to powerbomb his soul out of his body to end it at 18:08.
This was messy as a match but as part of the longer WAR feud and establishing Machine as a rotten traitor, it did the job.
The Great Kabuki vs. Tatsumi Fujinami
Oh God, a Kabuki singles match. All my ulcers have come at once. Crowd is super hot during the introductions but we'll see if it lasts. Fujinami unloads on Kabuki who instantly sprays the mist seconds into the match, allowing him to read from The Big Book Of Boring Holds. Fuj recovers so Kabuki locks in an armbar for a few minutes. Fuj escapes so he can weakly brawl with Kabuki. The whole match is based on the tease of Fuj doing something interesting before Kabuki goes "no lol". Kabuki gets a few sleepers applied before missing a white mist and getting locked in a Dragon Sleeper submission for the win at 10:18.
This had absurd heat for nearly nothing, so on one hand this was amazingly effective but on the other hand my Dad searching for the TV remote he's sat on is a better picture of effort than Kabuki.
Genichiro Tenryu & Takashi Ishikawa vs. Riki Choshu & Shinya Hashimoto
It's amazing to me that instead of WAR fans ready to see Tenryu do his thing, this crowd is instead packed with NJPW fans eager to see Hashimoto unload on WAR. Fans don't want to wait until Tenryu shows up in NJPW again, they want his head on a swivel and they want it NOW.
Tenryu and Hashimoto start off with the crowd already going BANANA. Both men exchange strikes with Tenryu attempting to end it with an enziguri but Hash follows him down to the mat so his opponent has to scramble to escape, leading Choshu to tag in to batter Ishikawa. Tenryu hears the boos for him and sees no issue kicking Choshu when he's on the apron. Hash tags back in and Tenryu's much more cautious now he can see what he can do. Hashimoto kicks Tenryu down and ankle picks him, with Ishikawa able to tag in to save him. Ishikawa then gets converted into corned beef by Hashimoto's kicks.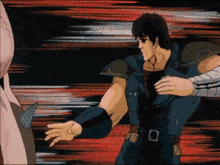 Choshu tags in so Ishikawa gets three seconds of respite to send Riki outside, only for Hashimoto to launch Ishikawa over the ropes and onto nothing outside. Oof. Choshu gets bust open by the combined offence from the WAR lads and Tenryu is going really hard on the old prick. Hey if you're going to boo Tenryu then he's going to give you a reason to boo him. Ishikawa gets over-confident and starts asking Hashimoto if Choshu's his guy? Oh you dumb, dumb gammon. Riki comes back with a lariat (what else) with Hashimoto's kicks sending Ishikawa into Tenryu's tag and oh boy does he not like the kicks thrown his way.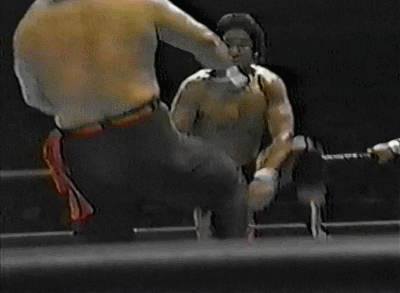 This is exactly what the crowd wants to see and they boo when Ishikawa saves Tenryu's life with a strike from the apron. This gives the WAR lads a glimmer of hope and Ishikawa smothers Hashimoto so he can't recover, with Tenryu's Blind Elbow only getting two. Crowd are going wild trying to encourage Hashimoto to recover so you can barely hear the WAR fans cheering Tenryu landing his Dirty Powerbomb. Choshu breaks up the likely pinfall and tells the ref to piss off and lariats Ishikawa. Tenryu gets pissed and mauls Chosu which allows Hashimoto to DDT Ishikawa to get the win at 14:22.
Amazingly heated match to set up Hashimoto as this unfuckable force of nature as a real challenge for Tenryu in this never-stopping interpromotional feud.
Tenryu instantly strikes Hashimoto and gives him no time to celebrate as all the corners have to break it up, giving us Tenryu vs. Hashimoto soon.
Overall: You only need to bother with the first and last matches but I'm in awe of how effective this feud has been for WAR and NJPW and just how real it is to the fans. Again: NJPW fans flocked to this show to see the WAR guys lose and even if there was a big dip in the middle, the heat made even the worst wrestlers (Kabuki) watchable.
Next Week: Let's go visit NOW in the hospital.
I've been Maffew and WAR is so much more fun when you're winning