Super World Sports Region Plaza Joetsu 04/23/91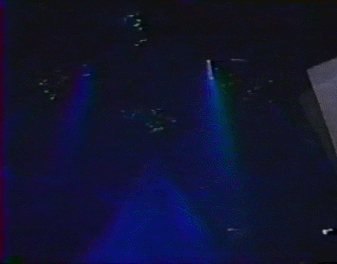 Region Plaza Joetsu
Attendance: 2,769
Aired on WOWOW Cable TV
It's all about the fallout from last month's Kitao vs. Tenta, that small incident you may have heard of. New things learned since then:
A 2021 web article for Sports Graphic Number by writer Genki Horie alleges Kitao's head got gassed up by Don Arakawa and others backstage. Apollo Sugawara claims that Kitao had taken it all to heart and had threatened to no-show Kobe as a result.
According to an interview with Tenta (that I couldn't find), Earthquake was always scheduled to beat Kitao twice and everything was fine. However, Kitao complained that Tenta had injured his breastbone with his Earthquake Splash (which Tenta didn't believe) which was followed by Kabuki telling Tenta something translated as "let's give Kitao some flowers today" which has a certain amount of ambiguity to it but only added more tension to the situation.
Tenta was fine wrestling Kitao in the second match until Kitao attempted a standing Fujiwara and then it all went to hell. According to Tenta, this was the point when he no longer took the match seriously.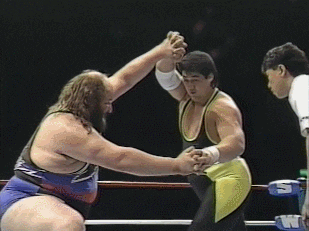 Kitao allegedly stormed backstage afterwards and yelled (words to the effect of) "why did you tell someone else to do it, why didn't you do it yourself? Don't tell somebody else to do it!" at The Great Kabuki before trying to fight him. I'm sure Kabuki would have been OK with that as he hadn't had a chance to blade that night.
Kitao wasn't immediately fired for the incident: Tenryu and Kabuki took responsibility for the incident, and so Tenryu asked Tanaka to demote both of them from their respective roles as director and booker. Initially Kitao was punished with a fine and suspension, but Palaistra and Dojo Geki objected to such leniency. In an emergency meeting, Tenryu and Kabuki asked for Kitao's resignation, and Tanaka was forced to fire him. Then, Tanaka would step down from his presidential role, deciding to give the seat to Tenryu to "take care of everything". Under the Tenryu regime, Kabuki would not step down as booker after all, but changes were implemented that temporarily suspended the heya system, and it appears that all the respective heads were, for a time, allowed to be involved in the booking. (Info from KinchStalker's SWS retrospective).
In non-Kitao news: SWS have decided they're invincible after surviving the Tokyo Dome show and like your mate who's not vomited after drinking a nasty cocktail, SWS have decided to start a fight they can't win: going head-to-head with NJPW by booking the Yokohama Arena during the same August weekend as Inoki's Crew are running Tokyo Sumo Hall. NJPW aren't worried about SWS succeeding, they're more worried they'll do what they did for the Tokyo Dome and fill the market with freebie tickets and mess with their crowd numbers. (Update from the future: NJPW sold out the Sumo Hall over three consecutive days with the finals of the G1 Climax so they needn't have worried.)
Apollo Sugawara (SWS) & Hiroshi Hatanaka (Dojo Geki) vs. Akira Yamanaka (SWS) & Tetsuya Katayama (SWS)
Apollo Sugawara (SWS) & Akira Katayama (Palaestra) vs. Hiroshi Hatanaka (Dojo Geki) & Tetsuya Yamanaka (SWS)
Fun fact: The yell at the start of Apollo Crews' theme is me whenever I see a Sugawara match. Oh and as soon as I type this he gets a lovely pop from a giant dropkick so what do I know. Hatanaka tags in and gets his own dropkick and crowd doesn't react at all. Nothing much happens and then Akira makes a comeback with dropkicks with the crowd cheering them. Oh right, they don't like Hatanaka but they love dropkicks. Even more dropkicks follow and then some slams let us know how LOUD this ring is. It's like a giant drum. Katayama makes a hot tag and gets even more dropkicks as the crowd cheers.
Apollo blocks a top rope splash with his knees and finishes with a fine lariat to end it. Nothing much here but hey if Kitao can show growth then so can Apollo.
Goro Tsurumi (Dojo Geki) vs. Don Arakawa (Palaestra)
Goro is a dodgy accent away from being one of Harry Enfield's Scouser character so thankfully he's against the great comedian Pagliacci Arakawa. Instead of a comedy match however, Don and Goro trade shots with Don winning with a big slap. And the crowd love it, this 2,000 strong crowd sounds a lot louder than the 6,000 buggers in Kobe. Don carries on his mix of comedy and Actual Offence before escaping a STF and demand Goro keep striking him, taking it all before succumbing to a slow Russian Leg Sweep in an underwhelming finish. The more I watch of Don, I realise his opponents are just passengers in his journey but he's really good at going from tragedy to comedy and it's better than anything Goro can do now he's lost his other arms.
Kenichi Oya (Palaestra) vs. Masao Orihara (Revolution)
Oya won at Declaration Of War and Oya won at Wrestle Dream. So surely Orihara wins this one right? Oya takes over with (what else) dropkicks to start before taking out his opponent with a suicide dive through the ropes. Orihara tries a top rope splash but meets knees before absorbing a few submissions. So far this match isn't a hundred miles away from a D'Lo Brown vs. Val Venis. Oya tries a fancy O'Connor Roll into a choke but he's not at the level to make that look good yet. Oya continues with the basic stuff instead before Orihara counters an Irish Whip with a moonsault off the second rope. Oya ignores it and goes back to submissions for the sake of submissions before finally sending Oya outside and landing the Excalibur favourite THE ORIHARA MOONSAULT.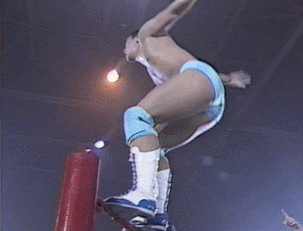 A top rope splash only gets two in the ring, with a German Suplex getting the same. Crowd are cheering their heart out encouraging him to win so Oya folds him in half with a brutal back suplex to shut them up. So Orihara loses again in a match virtually identical to the others they've had, OK.
Masakatsu Funaki (PWFG) vs. Fumihiro Niikura (SWS)
A reminder that the money men behind SWS are also bank-rolling Pro Wrestling Fujiwara Gumi, which is why we're getting matches-disguised-as-adverts on the shows. PWFG ran their first show on 03/04/91 and I recommend reading Quebrada's magnificent series of articles on them if you're interested in that type of thing. I can barely type about wrestling matches coherently so I'm out my depth typing PWFG/Shooto/UWF/whatever style.
Niikura got completely torn apart by Fujiwara last time (in a match I'm sending to Jabroniville for their When Jobbers Get Killed articles) so he's back for more of the same with the founder of Pancrase. Aye seems like a fair fight. Funaki takes a tour of Niikura's whole body while grounded, going from body part to body part like a fat man picking at a buffet table. Funaki throws some harsh looking kicks which sound even harsher in this sweet-sounding arena. Niikura gets taken to the mat again then kicked again then given a standing eight-count again. Funaki mixes it up by simply smashing him in the chin for a nine-count. Funaki then German Suplexes and armbars him for the victory after sustaining zero damage.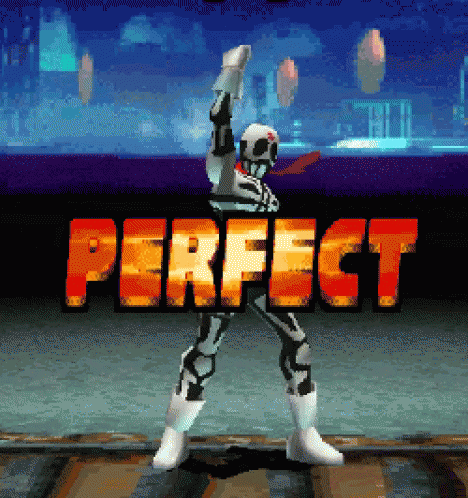 A mere apéritif for the PWFG shows but that's not a negative: the variety of the styles only benefits SWS's in-ring product.
Samson Fuyuki & Takashi Ishikawa vs. Shinichi Nakano & The Great Kabuki
Ishikawa shoulder tackles Nakano immediately to the crowd's delight. Kabuki tags in to a generous reaction, Fuyuki gets nothing. Hey why's Kabuki still around after the Kitao situation? A quick check reveals he never left SWS. Huh. Ishikawa piledrives Kabuki comfortably onto the mats at ringside, leading to Kabuki allowing Samson all of ten seconds of offence before kicking him away. This leads to more of that AJPW tag style of "moves and moves with no rhyme or reason" but at least the crowd is into it all. Eventually they settle on Samson taking an extended beating, complete with getting slammed onto a table over the barricade. He refuses to give up and carries on YELLING and delivering X-Pac kicks as the crowd is now cheering him loudly for the first time in his SWS career. This eventually leads to him turning a Kitchen Sink kick into a schoolboy roll-up for the surprise win. Ah, that's Kabuki's punishment. Match was long but got to the point eventually.
Kendo Nagasaki (Dojo Geki) vs. Shunji Takano (Palaestra)
This looks like a styles clash on paper. After trading armbars, Kendo gets a gutwrench and then there's some more armbars. Then finally Kendo sends Shunji outside and twats him with chairs. Then Kendo decides he can do the PWFG stuff too and gets some long, long holds that go nowhere. Takano tries to come back but Kendo's manager Ky grabs him when he's on the ropes and that's enough for a DQ. When Chief Jay Strongbow said "you could have had that match in an iron lung" he was referring to matches like this.
Naoki Sano (Palaestra) & Tito Santana (WWF) vs. Tatsumi Kitahara (Revolution) & Rochester Roadblock (WCW Saturday Night)
Scott Keith just posted about the story of Roadblock's "debut" in wrestling when he decided to hit the ring during a TV taping in Rochester and took One Man Gang down while a panicked Slick beat on him with a cane. He's currently in Japan being trained, though it remains to be seen what he's being trained as. Santana is fresh off losing to The Mountie and Wrestlemania VII and SNME #29 so it's good to see WWF is sending their top men for Tenryu. Sano wastes no time diving through the ropes to take out Kitahara who responds by tagging in Roadblock. Roadie shrugs off everything Tito throws at him but can't pretend Sano's spin-kick doesn't hurt. Roadblock clubs away on Tito, not looking too unlike Typhoon. This turns very pedestrian with everyone killing time until Sano can show off his stuff. Eventually Sano backflips off the top rope and then Santana pins Roadblock out of nowhere to end a meg match. Apart from bouncing off the ropes really slowly, Roadblock looked OK out there instead of being hilariously out of place like you'd expect.
Genichiro Tenryu (Revolution) & George Takano (Palaestra) vs. Demolition (WWF)
Tenryu's teaming up with a rival team-mate because all his friends are gone (Kitao) or in the doghouse (Kabuki). Or maybe it's a subtle jab at the thrown together nature of the Smash & Crush version of Demolition? Both lads had late 80s run in AJPW so I assume they're here because of a mix of Tenryu remembering them and Vince encouraging SWS to take the team that were done with WWF. Tenryu chops Smash to the outside so Takano can land his heavyweight crossbody off the top rope. Crush tags in and ignores Tenryu (with his face still grimacing from the pain) so Smash can grab Tenryu's foot while running. I grew up with Repo Man rather than Demolition so it's easy for me to forget how big Darsow was physically. He wasn't a Roidy Magoo like his Minnesota colleagues but he's still bigger than the Walking Fridge That Is Takano. Tenryu gets double-teamed behind the referee's back as this match is as WWF style as you can get. Tenryu knows enough about his opponents' style and the audience's expectations to allow himself to be thrown around and slammed onto tables until he can make the hot tag to Takano. George doesn't get that much of a pop for the saving tag but as soon as the dropkicks come out the crowd go nuts. Did I miss the Puro Dropkick movement of 1991? Tenryu can't get the powerbomb so George throws more dropkicks but Adams kicks out dramatically because he's CRUSHING FOR A BRUSHING. Smash tries to prevent Takano from getting the pin after a top rope splash but Takano has enough of this rule-breaking, takes the S & M lad outside allowing Tenryu to drop the Blind Elbow to end a solid but unspectacular main event.
Overall: Wow without matches breaking out into shoots and WWF guest stars, there's only PWFG exhibitions and the anticipation of the next crazy idea going for SWS right now. The show had great production values and a really loud crowd but that was it apart from Funaki's Tool-Assisted Speedrun of Niikura.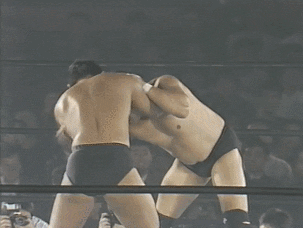 Next time we join SWS in their televised debut in Korakuen Hall and we see if Macho Man can be arsed in his main event.