The review of the Stampede episode of this show seemed to prove popular, so on this quiet weekend I thought I'd have a look at the latest episode, looking at World Class. A lot has been produced already about the Von Erich promotion in the epic Heroes of World Class and by WWE as well as Mickey Grant's Gentleman's Choice, so I'm not expecting a lot more, but let's see.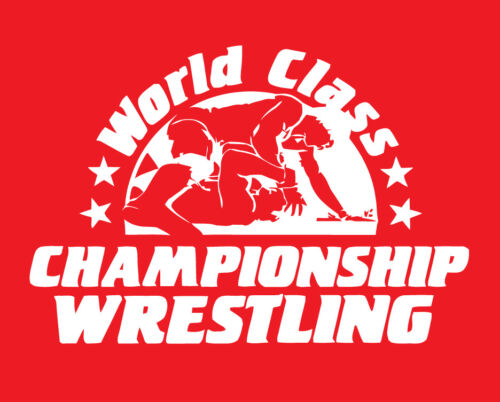 Roundtable speakers are surviving Von Erich Kevin, Brian Adias, Jimmy Garvin, David Manning and Chavo Guerrero Jr. (representing his father). Initial discussion is around the stiffness of the territory (with a great shot of a bruised up Kevin back in the day), the production developments (courtesy of the aforementioned Grant), and the controversial patriarch and promoter Fritz/Jack Adkisson, who Kevin eulogises with reverence even today.
First major focus is on Chris Adams, who was beloved and respected until he had a drink. Adias recalls a time he got brought along to Juarez after matches in El Paso, where Adams started mouthing off at the Mexican patrons, leading to a big fight and guns being pulled, so the wrestlers got out quick. When they got back to the hotel room, Adias hauled off and slugged him. Adams didn't get why he was so mad, but he was a 'blackout drunk' who at that point could only go "Oh, sorry mate!".
Adams got himself into more trouble in Israel, where World Class had a cult following. Manning claims 40,000 people turned up at the airport to meet them when they came over for a tour, although the pictures suggest… differently. Adams got drunk again and beat up a bartender at the hotel, including a superkick that dislodged his eye. The authorities had their passports, but someone in power arranged for Adams' passport to be slipped out, leading to him having to leave the country incognito. If he hadn't, he would never have gotten out.
Next, a delayed flight home after a show in San Juan, where the cabin crew served alcohol to make up for the engine troubles. Adams slammed them down to where he was cut off, leading to a rage that scared the stewardesses. The captain came out to back him down as the male authority on the plane, but Chris nutted him and cracked his face, so as soon as they could he was arrested and sent down for an attack on a federal employee for six months.
From bad to good, we move to Kevin. However, heels hated wrestling him because he was always firing off live rounds. David compares Kerry to a workhorse and Kevin to a thoroughbred. Kevin recalls working barefoot and mistiming a kick to Buddy Roberts' mouth that led to him get cut on his teeth. No word on whether Buddy's teeth remained in his gob, but Buddy Jack recommended that Kevin got his foot looked at because he didn't brush his teeth that much. Manning joked he needed a rabies shot and the doctor said it was so nasty he would've been better off if he'd been bitten by a copperhead.
Another dental dilemma was when Kevin had a really bad tooth, so he asked for a pair of pliers, wrapped them in a towel and crunched and extracted the tooth ("That's not because I'm TOUGH, it was because it was hurting!").
Chavo's actually really good at leading the conversation even though he wasn't really there, so he directs them towards the greatest programme in the territory: the Von Erichs versus the Freebirds. This gives us the classic clip of a young Terry Gordy introducing Michael Hayes to Memphis and Lance Russell, "prettier than Farrah Fawcett and with more moves than John Travolta!", and the unveiling of P.S. made him immediately look like a star. Buddy Roberts was added to the group by Bill Watts as the veteran workhorse/fall guy. Included in the promotion of them is the terrifying moment of Bam Bam confronting a drunk heckler and shoving him so hard he fires back through the cordon at ringside, then gets up, replaces his cigarette and gives him a thumbs up and returns to his seat.
Jimmy, a later Freebird, speaks for the heel side and the dynamic of the three babyface brothers against the three "grungy, dirty, seedy villains". Fritz had shown all of his kids on TV already as they grew up, so they'd been established already as athletes and surrogate children. Garvin lived opposite the Freebirds, who lived in a den of iniquity. One time, someone lost the key to the house, so Gordy kicked the door, frame included, through and they never got it fixed for a month or two, just propped it up when they went out.
Although Hayes was the mouth, Gordy was the monster (Kevin: "He was a battleship!"). He was respected as a capable and versatile worker, even at his size. Maybe not the most diplomatic person, though, as one time the guys at a car dealership weren't working on his car fast enough, so he took it and drove through the glass window, then jumped on the hood and pissed all over it and the floor and telling them off to where the guys were so scared that THEY apologised to HIM.
David Manning is cited as the engineer of the famous cage match angle where Kerry was challenging Ric Flair for the belt, with Michael as the special guest referee who was brought in as a friend of the brothers. He got into it with Flair and knocked him out, then urged Kerry to take advantage and pin him. Kerry refused, so Michael walked out and Terry slammed the cage door back in Kerry's face, which sounded like a bomb going off, allowing Flair to win. The girls were crying, the fans were raging, and the money came flowing in.
Jimmy Garvin gets his moment, although the focus is more on valets Sunshine and Precious. Garvin admits he'd been a pretty plain wrestler at that point, so on the urging of Ernie Ladd he reinvented himself as an eighties version of Gorgeous George. Sunshine was his cousin and an absolute natural, as the famous press conference "I loved you!" promo she cut shows. She came undone from too much drinking with Buddy Roberts, so Jimmy replaced her with Precious, ostensibly as Sunshine's assistant first but for Precious to replace her. He talks about the soap opera element of it, with Sunshine being the scorned woman and getting into a fight with him and Precious at different times. An old clip shows Jimmy swinging as hard as he can to miss, which would be something they couldn't get away with today. "That was a character I developed and as I look back on him now, even I am glad he's gone! He was hard to live as!"
Closing out the show, a review of some of the rougher areas they wrestled in and the fights that happened. David Manning walked into a situation where the box office was being robbed, so he ran after the guy and fired off a few shots at him before running out of bullets. They got close enough, so he pistol-whipped the guy. The police and fans thought he'd shot the guy in the face and were more pissed off about having to do the paperwork and replaced his clip with a full cache of bullets.
A lot is glossed over as the 1990 end of the promotion is mentioned in a throwaway line. Manning thinks the fan connection and the real life superheroes were a big selling point. All the guys present (Chavo obviously excluded) talk about it as their favourite place to work, although Jimmy reminds them of the massive loss of lives when he says "I'm happy to be alive today!" given how hard he partied at the time.
Melting it down, as is customary with this show it's not too deep and not especially extensive, but it's a couple of interesting stories that haven't been told as much. I guess they realised they couldn't do better so they did differently instead. There are worse uses of 45 minutes than to give it a look.