Joshi Spotlight: AJW Grand Prix 1996 (Part Three)
By Jabroniville on 13th June 2022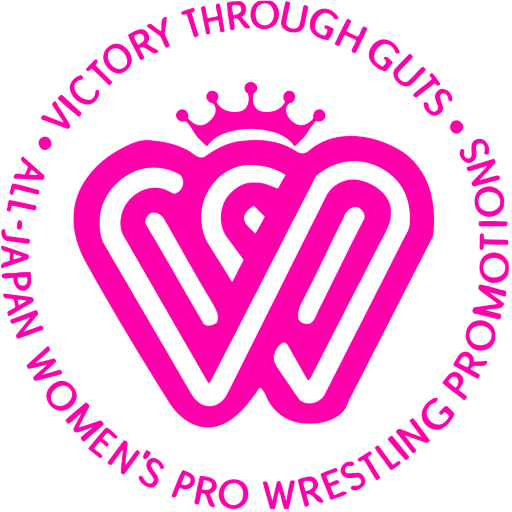 AJW JAPAN GRAND PRIX 1996 (Part Three):
(Aug. 16th & 23rd, 1996)
* And we finally finish the Japan Grand Prix 1996! This one has a handful more clipped matches, but this time we get full clips of the Semi-Finals and Finals, plus a bunch of other bouts! Reggie Bennett vs. Yumiko Hotta and Aja Kong vs. Kyoko Inoue! Also, Etsuko Mita vs. Mima Shimoda in the battle of Las Cachorras Orientales! Plus the legendary rivalry of Manami Toyota vs. Toshiyo Yamada in a tag match, with each paired up with a rookie the company is desperate to focus on. We get the token "flukes can totally happen in round robins" stuff and end with a truly great match- sadly the only one in the tournament.
THE FINAL JGP RESULTS:
Aja Kong—————16
Reggie Bennett——–14
Yumiko Hotta———14
Kyoko Inoue———-14
Mima Shimoda——-12
Toshiyo Yamada——12
Takako Inoue———10
Kaoru Ito————–10
Etsuko Mita———–8
Tomoko Watanabe—8
Mariko Yoshida——-8
Chaparita Asari——-4
-So… more or less what I expected, especially the top four. The big surprises to me are Yamada being above Takako (even by 2 points), and Shimoda rising up that high (even though I figured she SHOULD be, AJW has been half-assed about her singles stuff). Tomoko & Yoshida also did quite poorly… but looking at the tournament, they're both way lower in the pecking order than almost everyone else, so it's probably inevitable. But just kind of a shame, and shows a lack of foresight, especially with Yoshida. Poor Mita being in the BOTTOM FOUR seems to sign her death knell as a performer (she even JOBS TO ASARI, looking at the tournament record), so it's a wonder she's a main event tag wrestler by 1997- the return of LCO seems to save her career. ASARI's two wins are over Mita & Yoshida, actually.
YUMIKO HOTTA vs. MARIKO YOSHIDA:
* The dangerous shooter takes on the rising star- Yoshida's in orange & Hotta's in black. This reminds me of the time Hotta brutally squashed Yoshida when she returned from injury- which always felt super-excessive.
We're joined in progress with them already pretty tired- Yoshida throws out evasive tactics to harry Hotta, hitting her Run-Up Plancha to the floor. Hotta stymies her with "Boring Yet Practical" reversals of flippy stuff, then Yoshida does the greatest sells of the Rolling Kicks I've ever seen- just taking it flush and collapsing with her head turned sideways like these were knock-out blows. Hotta pulls her up at "2", so of course Yoshida dodges her stuff for a German, then hitting her Super DDT for a REALLY close call. Both are selling like nuts, and Yoshida hits a SECOND Super DDT for two, and is out of moves- Hotta stifles her Germans and gets an enzuigiri for two, but Yoshida hits a run-up flying sunset flip for the same. Hotta easily stops a clothesline with the Tiger Driver, but THAT gets two, shocking the fans. Another bomb attempt is stopped with a desperation choke, but Yoshida tosses Hotta into the corner and gets SPLATTERED with another Rolling Kick… for two! The crowd is way into this as Yoshida comes back with a backslide AND La Majistral for more close calls, then Hotta looks to finish with a choke, then gets caught in an armbar… into another La Majistral for three (5:41 of 15:24 shown)! Yoshida gets a miracle win! She actually has to be revived and has the cutest sudden reaction like "huh? Wait- I WON! OMG YAY!" while Hotta congratulates her.
This one looked tremendous, with Yoshida pulling out all the stops with giant sells of everything, great comebacks, etc.- teasing the fans like five times with fluke rollups only to pull it off in the end was pretty cute- they were buying every one but figured she wouldn't get it, and then got surprised after they'd all failed till that point. The match looked like it would have been ***1/2 easily and had the fans buying everything.
AJA KONG vs. KAORU ITO:
* Ito's getting a somewhat big push during the Grand Prix, but Aja's already done TWO big jobs so far, so this one seems unlikely to be another upset. Aja's in white & black, while Ito's in a bizarre jumpsuit thing that's like… green velvet with two white lines running along it.
We start off with Ito ducking the Uraken and hitting an uranage into two Flying Stomps for two. Another (borderline whoopie cushions her, there) and a leghold seem to have Aja in trouble (she's selling the leg a lot), but she dumps a charging Ito and foot stomps her off the apron. Backdrop Driver gets two, and Aja gets her Uraken reversed again, with a German scoring two for Ito. She tries another uranage (so she adopted Sakie's old finish?), but Aja crushes her with another Driver for two. Ito kicks out after a Brainbuster (that's a new one!), but Aja breaks the fans' hearts with a flush Uraken for three (4:27 of 24:35 shown). Jesus- that was TWENTY-FIVE MINUTES? Neither looked remotely tired! Classic "looking strong in defeat" stuff from Ito, kicking out of all but Aja's actual finisher.
KYOKO INOUE vs. TAKAKO INOUE:
* Man, I haven't seen this match-up since the early '90s when Takako was only barely getting decent. Takako's in black & white, while Kyoko's in her neon splatter gear again.
We start off on the top rope, Takako bringing Kyoko down with a Fujiwara armbar that has her in trouble- Kyoko breaks out of another with a vicious DDT, but her lariat sees her charge into yet another. Takako climbs to finish, but of course we get the Run-Up Belly-To-Belly off there, then reverses stuff to a snap German & falling Powerbomb for two-counts, and the Niagara Driver… gets two! WTF?! Takako rolls her up out of another for two, but eats a Lariat for the three at (2:41 of 18:12 shown). Kyoko never looked remotely in danger and mostly gobbled her up in what we saw.
MOMOE NAKANISHI vs. MIHO WAKIZAWA:
* More rookie mayhem, this time with Momoe (got good) vs. Miho (did not). Both are in blue & yellow, Momoe being the short-haired one in darker gear.
Hooray- if you like exhausted hairtosses, sloppy rollups and missed dropkicks, this is your bag. Momoe controls, then Miho does, then Momoe actually throws a vicious one to the lower back while Miho's on the mat. Eventually the Rookie-Slaying Bodyslam of Death finishes at (2:41 of 7:12).
KUMIKO MAEKAWA & YUMI FUKAWA vs. MISAE GENKI & SAYA ENDO:
* Random rookies piled up here, with the first time being the ones who are actually getting some focus in 1996. Kumiko FINALLY looks like a proper star, being super in-shape and sporting a sporty neon two-piece get-up in yellow & green. Yumi's in light blue & white, Misae's in white and Endo's in a neon yellow singlet.
Kumiko comes in with her kicks on Endo to start, hitting a pump kick for two. Genki comes in and her gawky ass hits the two most overdramatic atomic drops ever on Fukawa for two. She backflips her off the top rope, but takes two cross-bodies for two, and Kumiko comes in and gets rolled up for two. Endo hits a powerslam reversal for another close call, but gets superkicked for two. Another one hits, but Kumiko wants a PROPER one, getting what becomes her signature- a flourish into a BIG pumping superkick, but Endo bridges out! Kumiko finally ends it with her weird Ax Kick for three (3:50 of 14:40 shown). This comes off mostly as a showcase for Kumiko, who has a brand-new look and flourish with her kicks- this is AJW saying "WATCH THIS WRESTLER!".
KAORU ITO vs. TOMOKO WATANABE:
* The two remaining stars of the Class of '89 square off again- they always have good chemistry as opponents. Tomoko's now in BLUE with white in her tasseled gear, while Ito's in a black & white leotard.
Tomoko charges in right away with Thesz Presses, but Ito USES THE BUTT to take over and hits her rolling senton into two friggin' minutes of half-crabs (oh yeah, it's an Ito match alright). Tomoko finally gets a dragon screw to come back- another sets up a figure-four and more restholds, and her slingshot elbow gets two. Ito comes back with Footstomp Spam and her senton, but misses the Flying Stomp and ends up clotheslined on the floor so Tomoko can recover. But Tomoko tries another slingshot and gets dumped, taking a footstomp off the apron, then another, but Ito misses the flying one again and takes Tomoko's rana for two. Tomoko keeps landing lariats, doing a good job of looking wiped out after each one and needing to build herself up for another one, but one too many sees her eat a German for two. Ito fights Tomoko off the top and FINALLY hits that Flying Stomp for two, then does another- she dodges Tomoko's flying Thesz press and does a bulldog thing, but she tries it again and Tomoko catches her with a lariat and whips her into the Screwdriver (backdrop suplex to one-armed powerbomb)! Ito kicks out, then reverses another, but Tomoko lariats her again and hits a Blue Thunder Bomb (backdrop to sit-out powerbomb) of the three (11:21)! Woah- decisive win for Tomoko!
The chemistry here was apparent, as was the limited movesets- it was mainly two girls hitting their 3-4 big moves again and again until somebody won. The entire first half was meaningless restholds, to the point where the "OMG we're both dead" selling later on felt un-earned, and I like a little more variety in my matches, but Tomoko's selling was on point.
Rating: **3/4 (good basic match worked with a small handful of moves)
ETSUKO MITA vs. MIMA SHIMODA:
* LCO fights again! They had an AMAZING bloodbath last year after their team split. Mita's in blue & white, and Shimoda's in red & black.
They do some funny bits to show they both know each other, which also come off as un-improvised and hella-sloppy (Shimoda once locks up essentially holding a headlock from the front) before Shimoda does the LCO Pose on Mita and does the "toss & brawl", but gets helicoptered by the hair and Mita does her own pose. Shimoda comes back with her falling clotheslines and they bite and scrap until Mita Blazing Chops her and tosses her in payment for the earlier spot. Shimoda misses her cross-body in the ring, but avoids the electric chair AND another Chop, but her own clothesline is reversed to Mita splattering her- they reverse each other's stuff but she slaps Mita off the top and hits her flying headscissors for two. Mita reverses her up top but gets dumped off and Shimoda dives into her, then a really low missile kick gets two. Mita rolls her up for two but takes the Tiger Suplex for the same, but Mita splatters her with the Super Electric Chair Drop for two.
Mita tries a BIG powerbomb, but Shimoda "reverses" by landing square on her butt (OUCH) and Germans Mita for two. Mita gets her feet up when Shimoda flies onto her, then hits that powerbomb for two, but Shimoda reverses the DVD and then the Blazing Chop, hitting another Tiger Suplex- the fans bought that one. She charges right into a DVD but reverses to a slick pin for two, but leaps off the second rope in a HUGELY telegraphed spot, landing on Mita's shoulders so the Death Valley Driver hits at scores the pin at (10:05)- Mita wins! Was not expecting that one, actually. Mita kind of just quietly smiles and goes "YEAH!" to herself, not really showing big charisma, which is probably why she was getting phased down at this point. The former partners congratulate each other, though.
Very "House Show"-y with the repeated posing & tossing into guardrails and such- though the bits with them easily reversing each other's regular moves was tight. I love "they know each other" stuff in wrestling and that was great. Shimoda in particular was REALLY sloppy here- that's kind of part of her charm, and helps matches look more "real", but it was pretty flail-y and nothing hit very well (particularly that missile kick). She kind of got it out of her system eventually. The match was fast-paced, going only 10 minutes with no resting aside from waiting for someone to get back into the ring, and had a lot of reversal spots, so it was pretty good despite the move application and such. I saw the finish coming like 15 seconds early, though.
Rating: *** (pretty good; got fun in the end and had a lot of well-earned "they know each other" spots)
MARIKO YOSHIDA vs. TAKAKO INOUE:
* Yoshida already pulled off one surprise win so far, but Takako is always prime for that sort of thing. Yoshida's in orange again, while Takako's in something new- black & white idol gear with yellow frills.
They try some of their usual stuff to start, always missing- Yoshida gets shoved off after running up to the top, but Takako misses the Takako*Panic knee off the apron and takes a run-up plancha out there. Takako just casually comes back and beats her up until a run-up cross-body gets two on her. Takako gets put up top, but naturally that sets up the Super Chokeslam for two, but Yoshida cartwheel dodges away from her finisher attempts and hits a nasty German for two. Super DDT gets two, but Takako reverses the next to Takako*Panic, missing and eating a run-up knee, but Takako counters another run-up to a nasty one-armed powerbomb for two. Takako hits a pair of backdrop drivers for two, but gets another reversed for two, and hits a Backdrop Hold for a close call- Takako*Panic… gets two! Yoshida charges up on the next attempt, hitting another Super DDT for two (Takako does a rollover bump, which is probably easier on the body), and finishes with La Majistral for another underdog win (6:43)! Wow that was SUPER-fast!
Well that was weird- I was thinking it was clipped because there was no feeling-out period (and the YouTube description says it was), but instead they just went all-out. It was mostly made up of a ton of reversals, sorta exposing Takako's same-old moveset as she keeps the same 3 moves alternating as near-falls. Yoshida kicking out of everything but the Aurora Special is pretty nuts though. Though the match construction was bizarre when I realized this wasn't clipped… they went right for the final surge of the match and skipped all the nonsense at the beginning!
Rating: **1/2 (pretty good abridged match)
YUMIKO HOTTA vs. REGGIE BENNETT:
* A pretty big one, as they had a GREAT match in 1995 (probably Reggie's best solo match ever), and both of these two beat Aja Kong herself in matches so far this JGP. REGGIE actually draws the biggest reaction of the card so far, though. Both are in mostly black here, Reggie with leopard-print on the sides of her singlet.
They actually go shoot-style to start, Reggie putting the hands up and them taking each other down. It's actually way more interesting than the usual "slap on a full submission hold for a minute" usual AJW stuff, though the fans are mostly silent. Funny to see a test of strength in the "shoot-style" stuff, though. Reggie throws chops, but Hotta hits the Rolling Kick (well it misses by a mile but Reggie sells it) and peppers her with kicks in the corner till the ref drags her off. Reggie keeps getting takedowns mostly due to size and leverage, but Hotta catches her with more kicks and another Rolling one gets two. Reggie backdrops her out of a Tiger Driver, but Hotta throws on a second, PILEDRIVING Reggie with her arms hooked like that! Reggie avoids a cross-armbreaker (a mega-move in Japan, remember) and gets an ugly Samoan drop as they seem to be "struggling" to get into everything, either by the "shoot" style or just an off night.
Reggie's BBW Splash gets two, as does the second-rope one. They both throw punches when Reggie's powerbomb fails, but she gets it again for two. Ligerbomb into Flying Splash gets two! Reggie screams in fury at that, and has only one option left- the Reggie Rack- but she drops Hotta on the attempt. Another try and she drops her AGAIN and goes to a short splash for two, then tries the Flying one again and hits knees. Hotta throws on a sleeper that has Reggie gagging and choking, and does more weak rolling kicks as she tries to recover and can't manage much else yet, and the ref has to check on BOTH of them as they're dead. Hotta nearly gets up, but collapses down again and it's a shocking Double KO finish at (12:50)!
Man, this was kinda weird. The "shoot style" stuff was fun to start as it's unique for the style and isn't quite as "filler", but it seems to have tired them out, as the move application was sloppy thereafter and I'm pretty sure it wasn't supposed to be deliberate. Reggie did a lot of "Grab Hotta- then stall- then finally do the lift" and it didn't look good. She was breathing HARD during most of this and seemed bagged. Good selling of effort and frustration, though. Hotta didn't do much and her kicks came off kind of weak, too.
Rating: **1/2 (okay in parts but I didn't know what to make of it. Sloppy/realistic? Unpredictable?)
MANAMI TOYOTA & YOSHIKO TAMURA vs. TOSHIYO YAMADA & RIE TAMADA:
* A weirdo tag team match featuring Tamura (who they're just now letting us know is being elevated) and Rie teaming with the former Tag Champions, who are opposing each other. Manami's in black, Yoshiko's in red & black with cut-outs, and the other two are in white- Rie looking like Cutie Suzuki- were they gonna do an idol push with her?
Yamada helps Rie beat on the other team, but Yoshiko comes back and Manami does the JB Angels armdrag and beats Rie up, letting Yoshiko splash her a couple times while in a figure-four. Rie comes back after an interesting flip-move by Yoshiko, and Yamada DEMANDS Toyota and the fans are into this- an ages-long rivalry with two wrestlers that have perfect chemistry! Manami's delighted smile at the prospect is amazing. Yamada works the back with kicks & snap suplexes, but Manami hits the rolling cradle & a missile kick for two. Team Manami climbs the corners, but Yamada catches Yoshiko with a belly-to-belly off the top- Manami stops the pin and bulldogs her out of The Finisher That Never Hits, but Yamada keeps reversing stuff until Yoshiko grabs the ropes and Manami missile kicks both opponents. Yoshiko finally hits her Northern Lights suplex for two, but Manami's Japanese Ocean Cyclone Suplex fails via a roundhouse kick to the face.
Rie comes in with her tornado headlocks, but Manami just tosses her and they brawl outside, only for Manami to hit her own partner with the Running No-Hands Springboard Plancha. Rie planchas both of them, and rolls up Manami in the ring for two. Manami tries a Superduperplex, but Rie falls on her in a pretty dangerous, exciting spot. Rie even gets a German for two, until finally Manami avoids Yamada's kicks and sets up a Yoshiko plancha, then her own Running No-Hands Tope Con Hilo to both women. Stereo missile kicks on Yamada get two, but Yamada scores a wicked spinkick on Manami for two. They try some finisher attempts, but Yoshiko flies in on Yamada and sets up a Moonsault for two. Manami climbs, but Yamada actually hits a flipover backdrop superplex in some fun psychology (a solo version is their old tag finisher) for two. Yoshiko saves and is dealt with, but Manami victory rolls out of The Finisher That Never Hits for two, rolls her up again, then Yoshiko saves her from a corner tangle and she hits the Japanese O.C. Suplex for two- Rie saves! Yoshiko shoves her out and Manami hits a more proper one for the three at (11:24)- Manami beats Yamada again!
A very "standard" AJW tag match idea for the most part- two veterans and two rookies, alternating "hope spots/rookies dying" with "veterans clashing", but nobody stayed in a sequence for too long, save for Rie getting a LOT of shine on the champ, countering Manami repeatedly and putting her on the defensive. You can't underestimate the importance of that kind of stuff. Yamada/Toyota wasn't as sharp as their primes, as Yamada was missing kicks wildly and had lost a few steps since then. The move application was getting worse by the end, too (this building must be HOT), and the finish was kinda weird- Manami hits her finisher twice in a row after having it broken up the first time. Normally she'd just try a different move instead of repeating it. I guess we should be thankful she didn't try her ugly Ocean Bomb thing again.
Rating: *** (another fine AJW-style tag match, helped by a lack of restholds and some of that old Manami/Yamada psychology and decent rookie/veteran stuff)
JAPAN GRAND PRIX '96 FINAL MATCH:
AJA KONG vs. KYOKO INOUE:
* The two top stars after Manami Toyota square off for the prize- if typical AJW booking proves true, then Kyoko will naturally win on her way to being the next big challenger (again). Aja's time in the sun ended last year, and she already jobbed to Kyoko then, too.
We get awesomeness to start right away, as Aja no-sells Kyoko's Mongolian Chops and chops & headbutts the crap out of Kyoko, only to whip her off the ropes and get flat-backed by a huge lariat- haha, see, that's why Aja is the BEST Monster Heel. She sold one move out of ten, but it made Kyoko look like she absolutely trucked her. But now Aja counters a suplex with her own mass, but both miss lariats and Kyoko reverses a backdrop with a headlock takeover. Aja is stunned, but manages a crushing corner lariat for two, but Kyoko ends up with her corner DDT, then DDTs Aja on the floor twice, waiting her out in the ring! Aja looks a bit befuddled and angry, and then loses a test of strength back in the ring. AJA! Loses a test of strength! But Aja uses her weight to take over and beats on Kyoko on the floor for ages, using piledrivers & her oil can to finally take the offensive. Aja does her methodical beatdown, tearing Kyoko apart piece by piece- two LONG sleeper spots see Kyoko try her Slingshot Backsplash, but Aja just kicks her in the spine, having scouted it. Aja climbs to finish, but Kyoko manages her Run-Up Headscissors (though she just bounces off and it looks bad- Aja sells it like she just gets knocked off).
Kyoko is beat to hell, scoring moves just to keep Aja down and so she can recover, but she misses a missile kick, only to dodge Aja's as well. Kyoko clubs her with lariats, only to get dumped… and Aja DOES A DIVE, completely annihilating her! Kyoko eats a Backdrop Driver, but pops up with a lariat for two and both are out. Aja recovers after half a minute, getting a second-rope splash for two, then climbs, but it's The Mandatory 1996 German Off The Second Rope! Aja misses a lariat and eats a Bridging German for two! Kneeling powerbomb for two! A great look of a dead-eyed Aja results, but she averts another bomb, blocks the lariat, and it's a Brainbuster for two! A last-second kickout sees both women dead for a solid minute, nearly getting counted down, but Kyoko counters another Brainbuster with a DDT and we do it again! Kyoko finally gets up, lariating Aja for two- powerbomb is reversed into the corner, but Kyoko roars out for another lariat and eats a snap powerslam for two! Aja puts her up top to finish, backfisting her when she resists, then hits the Super Mountain Bomb- TWO! Kyoko gets her headscissors to catch Aja for two, but runs straight into the Uraken! Kyoko again kicks out, but Aja just hauls her up and does it proper-like, and the Uraken finishes at (18:29)- AJA WINS THE JAPAN GRAND PRIX!!
Man, Aja is just THE BEST. Look at her in here, subtly putting Kyoko over every step of the way, despite winning in the end. She no-sells until Kyoko completely flattens her, gets "outsmarted" with a variety of moves, loses a test of strength, and finally has to fight dirty and brawl on the floor to finally take the lead properly. And it's her standard horrifyingly stiff beatdown (though punctuated by like 2 minutes of sleepers to rest) so Kyoko's now fighting from underneath at last. Then she manages a few more reversals as time goes on, leading to some big double-downs. And then there's Kyoko's constant squinty-eyed screams to the heavens, which ABSOLUTELY work to get the fans into it, as self-indulgent as they are. Like, she's showy and putting herself over, but the fans are responding big-time. And she's not no-selling at all- she's stumbling around like she's beaten but has JUST ENOUGH LEFT for another big shot. And then even Aja's selling the beatdown, staring dead into the camera or getting up only to stumble back onto her butt like this is KILLING her.
Rating: ****1/4 (thank god we finally had an awesome match in this tournament- a tour de force of Aja's great "Monster" act and both selling like crazy)
Aja's run was interesting, as they are two big, very high-profile losses, as Hotta gets a snap submission and wins a match that had been one-sided in Aja's favor, then Reggie just slugs her down and scores a Flying Splash to ALSO finish her. But then she wins in the end so it's like "Psyche! Aja still matters!".
So overall… this tournament was pretty crazy. A good showing for some, but an example of the company kinda stalling out, as the winner is the Champ from 1992-95, the next three include Hotta & Kyoko, with only Reggie being new, and most of the others didn't do so great. We had some solid flukes with ASARI & Yoshida winning against higher-ranked opponents, but notably most of the show was *** matches when the old standard used to be "multiple **** matches per tape". Like, it's hard to whine about *** matches, but it's like you can see people being worn down by the grind, you know? Once-amazing match-ups are getting just a little bit worse.