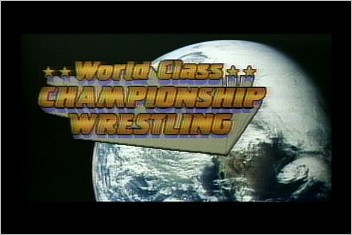 Taped from Denton, TX
Airdate: April 28, 1984 (taped 04/15)
Attendance: unknown
Hosted by Bill Mercer
Can Adams retain the American title against Garvin? Will Kamala feast upon Parsons? How will the Von Erichs fare against the Freebirds in a tag match? And who will join me for this next-level edition of WCCW?
Wow! You'd think that Samantha just caught a glimpse of Kamala instead of an 80s version of Beavis and Butthead.
Opening montage.
Match 1 for the NWA American title: "Gentleman" Chris Adams (champion w/ Sunshine) versus "Gorgeous" Jimmy Garvin (w/ Precious)
Highlights:
This match occurred on 4/2 in Fort Worth, TX and was joined in progress.
When Garvin suplexed Adams, he got 2.
He then slammed Adams, mounted the second turnbuckle, but missed a flying knee drop.
As Adams swept the leg, he splashed Garvin for 2.
Garvin then countered a back drop with a knee to Adams' head.
After Garvin blocked a catapult to the top turnbuckle, Adams rebounded with a series of turnbuckle shots for another 2.
He then pancaked Garvin but ate knees on a splash attempt.
When Adams attempted a cross body block, Garvin caught and guillotined him with the top rope for 2.
Garvin tried another pin attempt, and this time Precious held Adams' left foot.
Do we have a new champion?
1-2-NO!
With Precious on the apron, Garvin hit a forearm shot to Adams.
Since Precious distracted referee David Manning, Garvin couldn't secure the pin.
Sunshine then got Manning's attention while Adams secured an O'Connor roll with a bridge for a false pin.
As Precious sprayed hairspray in Adams' face, Sunshine chased after her.
Meanwhile, Adams was temporarily blinded, so Garvin delivered a belly-to-back suplex.
1-2-3.
WE HAVE A NEW CHAMPION!
Rating: **
Summary: Although this match is heavily clipped, it went beyond the 15-minute mark, and Garvin cheated his way to another title victory.
After the match, another catfight broke out, but Precious escaped. Garvin and Precious returned to the locker room, so Manning grabs the microphone and warns that "this will be the last time these girls interfere in this match." Perhaps a steel cage match is in the offering?
We return to The Pit for a second week of taping.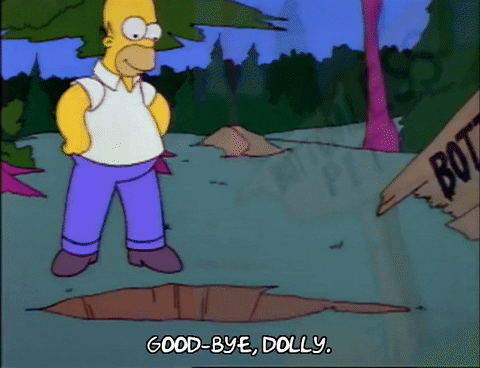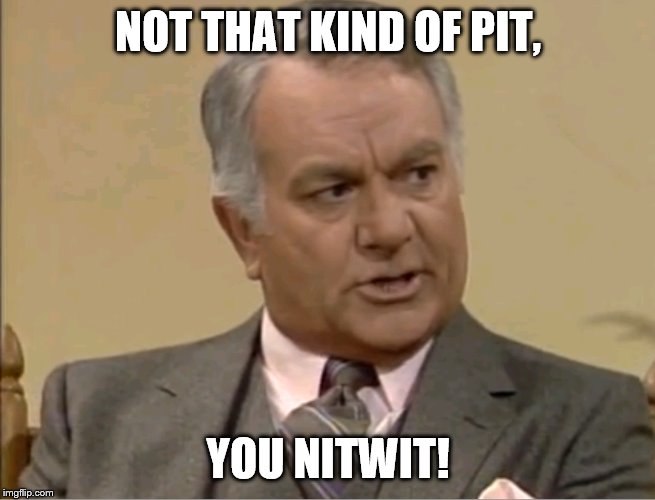 Sorry, Chester.
Match 2: Johnny Mantell versus Jerry Gray
Highlights:
As a criss-cross completed, Mantell escaped a slam and hooked an O'Connor roll for 2.
He then hooked a crucifix for another 2 while Mercer mentioned Pittsburgh Steeler "Mean" Joe Greene as an NTSU alumnus.
When Mantell leap-frogged him, he dropkicked Gray.
Speaking of Gray, he rebounded with a slam but missed an elbow drop.
Mercer then announced that Fritz Von Erich will come out of retirement to join his sons Kevin and Mike to face the Freebirds for the six-man titles in a "Badstreet" match at Parade of Champions. That one will be a barn-burner!
After Mantell delivered a back elbow, he got 2.
Gray landed a knee to the midsection followed by a forearm smash for 1.
As he hit a swinging neckbreaker, Gray got 2.
On a sad note, Mercer also mentioned that David Von Erich used to play basketball here in The Pit.
Gray then delivered a back elbow and followed with a second forearm smash for another 2.
When Gray reversed a cross corner whip, Mantell leap-frogged him.
He then hooked a side-Russian leg sweep.
1-2-3.
Mantell won.
Rating: *½
Summary: Showcase match for Mantell.
More than likely due to musical copyright, the video featuring Kabuki was removed by the WWE Network.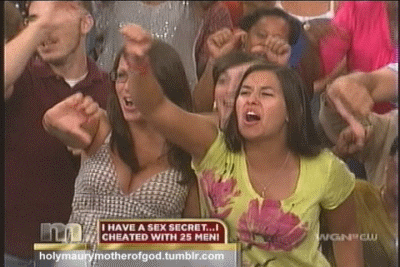 Match 3: 'Iceman" King Parsons versus Kamala (w/ Gen. Skandor Akbar & Friday)
Highlights:
Kamala attempted to chop him, but Parsons evaded him. In the process, Kamala fell all the way over the top rope to the concrete floor.
When Kamala returned, Parsons dropkicked him over the top rope again.
Akbar then sent Friday back to the locker room. What could that be about?
A-ha! He returned with the Missing Link. I smell shenanigans.
As Kamala gave Parsons a cross corner whip, he came up empty on his follow-through.
Parsons then delivered a cross body block for 2.
Suddenly, Link entered the ring to attack Parsons.
Referee Bronko Lubich called for the bell to disqualify Kamala.
As a result, Parsons won.
Rating: *
Summary: Once again, Devastation, Inc. was looking out for one of its own and protected Kamala.
After the match, Devastation, Inc. triple-teams Parsons until "Rock'n'Roll" Buck Zumhofe rescues Parsons. While they're an odd pairing, a match against the Super Destroyers looks good on paper.
Prior to the next match, Kevin takes the microphone and gives a shout-out to his grandmother. He then exits the ring and hugs her. Aw.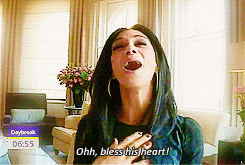 Match 4: Kevin & Mike Von Erich versus Michael Hayes & Terry "Bam Bam" Gordy (w/ Buddy Roberts)
Highlights:
Mike reversed an Irish whip and backdropped Hayes.
As he dropkicked Hayes, Mike provided the same medicine to Gordy on the apron.
Kevin tagged in, mounted the top turnbuckle, and lowered the boom on Hayes.
When Kevin gave Hayes a cross corner whip, he ate knees on his follow-through.
Gordy tagged in and heel miscommunication ensued.
After Kevin gave Gordy a cross corner whip, a Gordy flip occurred.
Kevin then delivered a knee drop for 2.
As Hayes tagged in, he hit a back elbow to Kevin.
While the Denton faithful chanted "go Kevin, go," Gordy supplied their hero with a swinging neckbreaker.
Kevin then escaped a rear chin lock by using momentum to send Gordy face-first into the top turnbuckle.
When tags were exchanged on both sides, Mike delivered a standing dropkick to Hayes.
He then hit a cross body block for 2.
After another dropkick by Mike, Gordy tagged in and slammed him.
Gordy then missed an elbow drop, so Mike hooked a flying headscissors.
Much to the delight of the Denton faithful, Kevin shook the ropes causing Hayes to fall into the ring.
Kevin tagged in, mounted the top turnbuckle, and dropped a knee onto the prone Gordy.
As Kevin dropkicked Gordy, he attempted an Iron claw, but Gordy raked the eyes to escape.
Hayes tagged in and clotheslined Kevin.
When Gordy tagged in, he attempted an oriental spike but missed.
Kevin then applied an Iron claw, but Hayes tagged in almost immediately.
After Hayes mounted the top turnbuckle, he lowered the boom upon Kevin.
He then suplexed Kevin for 2.
As Gordy tagged in, Kevin escaped a double-team in the heel corner with a double noggin knocker.
Mike tagged in, mounted the top turnbuckle, and landed a flying elbow smash to Gordy.
When Hayes tagged in, he slammed Mike, mounted the second turnbuckle, but missed a flying knee drop.
Tags were exchanged on both sides again while Kevin reversed an Irish whip and backdropped Gordy.
With all four wrestlers in the ring, the Freebirds reversed cross corner whips ramming the Von Erichs together.
Gordy then gave him a cross corner whip, but Kevin reversed a second one.
After Kevin leaped to the top turnbuckle, he unleashed a cross body block onto Gordy.
1-2-3.
Kevin and Mike won.
Rating: ***½
Summary: Elongated tag match for TV that showed how well the Freebirds work as a tag team, and how Mike was growing into his role as a Von Erich.
After the match, Buddy Roberts hits the ring, and the Freebirds triple-team Mike. Gordy then hoists Mike upon his shoulders and delivers a gutbuster onto Hayes' and Roberts' knees. OUCH! Kevin chases them away, but the damage has been done. Call me old school, but I like that the Freebirds are willing to do the job yet regain their heat afterward.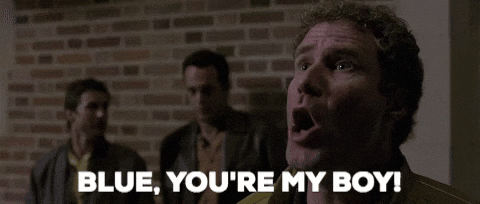 Conclusion: Could the Freebirds be ripe for the picking at the extravaganza after losing in the main event? Parsons survived the onslaught by Kamala and seemed to find a new tag team partner. Garvin escaped the Will Rogers Coliseum with the American title, but how will he and Precious fare in their upcoming mixed tag match?
Since this show emanated from a different venue from the Sportatorium, I like that they were willing to televise a long tag match. Of course, it included the Von Erichs, but Kevin was returning to his alma mater. Thus, it makes sense. Are you ready for Parade of Champions?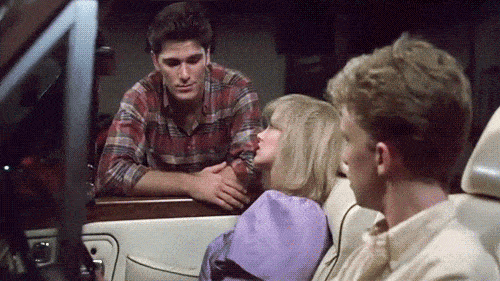 TV Rating: NONE
Stay tuned for WCCW 05-12-84!
Comments? Suggestions? Send them to me at [email protected] and follow me on Twitter (@rockstargary202). Also, please check out all of my reflections at rockstargary.com.