Previously on the Flashback… http://blogofdoom.com/index.php/2017/07/31/wrestling-observer-flashback-07-26-93/
Not sure why the F4W archives jump from 07/26 to 08/09. Was there no issue on 08/02, I wonder?
Anyway, the teaser for this one was "WCW drug testing (LOL)" so you know there's entertainment ahead!
– First up, WCW will be reverting to a booking committee once again, although TV production czar Eric Bischoff is increasingly gaining power in the WCW hierarchy and basically seems to be the lead decision maker on everything. The committee will have the usual bootlicks on it (Dusty, Ole, Gagne, Mike Graham), although Terry Funk and Jerry Jarrett have also been in talks to come in as well. Regardless, the guy getting all the credit for the smashing success of the Disney tapings is Uncle Eric, so he's the golden boy right now and Terry Funk seems to have opted out based on not wanting to be a part of that environment.
– The World Wrestling Network, or WWN, actually did put on their first house show on 7/30 as promised, running the Fort Hood Military Base in Killeen, TX before 2132 people paying $19,980. Clearly this was a huge success for everyone, since the show made a profit without even having TV. Paul Heyman is booking the promotion, and Jim Crockett is heavily rumored to be involved once his no-compete clause finally expires in November. Animal was supposed to be at the show, but there's a lot of heat between him and Hawk right now so he decided not to show up after all. There were a bunch of other no-shows as well, but fans didn't take them up on refunds. Results from the show:
1. Black Bart pinned Steven Dane in 10:00.
2. Maniac Mike Davis pinned Johnny Rotten due to managerial interference. (Rotten would be Johnny Grunge, I believe)
3. John Tatum pinned Bill Irwin when managerial interference backfired.
4. The Kimoto Dragons (Dean Malenko & Ted Petty under hoods) beat Badd Company in a 2/3 falls match in 37:00, with Malenko said to have stolen the show.
5. Jake Roberts pinned Bob Orton with a DDT in 34:00. Said to be shockingly good.
6. Hawk beat Nailz in an impromptu match while wearing a convict costume. Turns out Hawk lost his gear and Nailz brought two sets of gear because he was supposed to team with John Nord as "The Convicts", but Nord no-showed.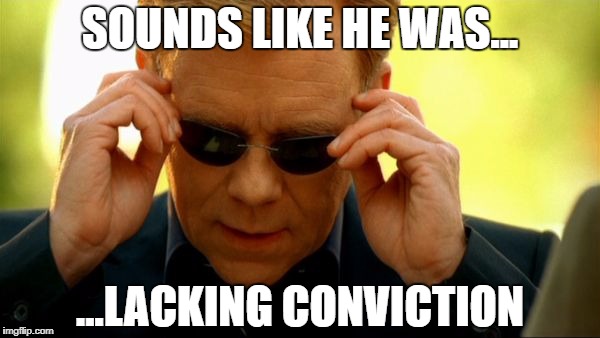 (YEEEEEEEEEEEEEEEEEEEEEEEEAH!)
– WCW finally caved into the criticism and tested their wrestlers for all kinds of drugs on 8/2. However, the wrestlers were given several days notice, which made it more of an IQ test than a real drug test. This puts the company in a fairly bad position, since tapings are done through November and should anyone be dumb enough to fail the test, they'll have to do some booking gymnastics to write them off TV. On the other hand, if no one is suspended, then the policy will be considered a fraud and everyone will laugh at WCW.
– Case in point, Bill Watts revealed in an interview that WCW did a drug test in 11/92, caught a bunch of guys using, but couldn't actually punish any of them because there was no policy in place at the time.
– Meanwhile, the WWF magazine began publishing its multi-part series of articles about the "true set of facts" regarding all the attacks on the promotion for the past two years. Basically the first article was a hatchet job on Superstar Billy Graham, taking all the bad stuff he said about himself in interviews and depositions and publishing it as a "background" on him while ignoring the actual accusations that Graham was making about the company. For example, the claim is that Graham was actually only an employee of Titan Sports for a year, since the large amount of time he was employed previous to that was technically with Vince Sr's company, Capitol Sports.
– Overall, Dave isn't even sure what the point of the article was, since Graham's lawsuit hasn't exactly garnered any bad publicity for the company and they barely even addressed it anyway. It came across more like a mean-spirited attack with no purpose.
– Dick Beyer, aka the Destroyer, retired following a tag team match with Giant Baba and his son Kurt, and then unmasked at the post-match press conference and gave the mask to Kurt so he can be Destroyer Jr. when he returns to the country next time. It was front page news in Japan. (Kurt Beyer never really worked out as a star in Japan, unfortunately, returning a year later for the tag league and then basically dropping out of the business for good.)
– In Mexico, Blue Panther did a double-turn with arch-enemy Love Machine Art Barr, resulting in Machine becoming the top heel in AAA. It's expected that when Eddy Guerrero returns from Japan, he'll join Barr as a heel. (That should be a pretty good team.)
– Dynamite Kid returned to Japan and did some matches for AJPW, looking really thin. He had originally retired in 1991.
– On the recent Sumo Hall tour for New Japan, the Hell Raisers retained their IWGP tag titles over Barbarian & Haku, but are expected to drop them to the Jurassic Powers soon.
– Chris Benoit also debuted a new gimmick at the show, as The White Kid with a new mask.
– FMW is doing another stadium show on 8/22, headlined by Onita v. Pogo in another electrified explosive barbed wire match, with a minefield surrounding the ring and the ring blowing up at 15:00. There will be TWELVE kegs of dynamite around the ring instead of the paltry eight that were around the ring for Onita v. Funk. "Talk about more bang for your buck" quips Dave.
– To Memphis, where they did a bigger house than usual with a main event of Jerry Lawler v. Bret Hart, which went to a 24:00 double disqualification.
– Meanwhile, Luna Vachon is in hanging around with Dave "Vampire Warrior" Heath, and Dave notes that they're associated in more ways than just in front of the crowd.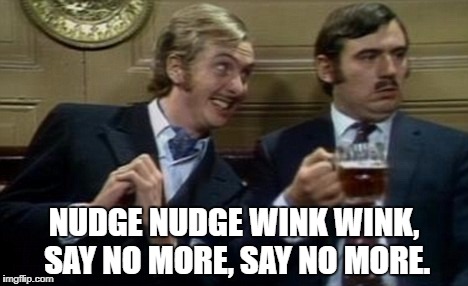 – To SMW, where people are kind of freaking out because Jim Cornette and the Heavenly Bodies made a surprise appearance on WWF TV and that's never a good sign. Dave thinks it's a good angle and a good opportunity for Cornette, since the USWA deal has resulted in guys getting a look who might not have otherwise. But you know how tongues wag backstage because wrestlers are worse than old women with rumors and gossip.
– Brian Armstrong debuted for SMW in six-man matches with his brothers, and he looks to be the largest in the family and quite possibly have the most potential. He's still really green. (I'm sure a few years on the ROAD will help him.)
– Tommy Rogers was backstage for the GWF TV taping on 7/30, and they asked him to try color commentary, but he turned it down. Because, you know, they wanted him to do it for free. (What an asshole. How DARE he ask for money in exchange for his services?)
– Herb Abrams update: He's doing a UWF TV taping in November, using Terry Gordy & Steve Williams as the top stars. (Sure he is.)
– Billy Jack Haynes was running a show in Mollowa, OR, but cancelled at the last minute due to a misunderstanding over the rent. He thought he was paying $1 per ticket sold, but the building thought it was $1 per SEAT, which is a difference of about $8000. (What a convenient misunderstanding on behalf of the building.) Billy decided to just pull the show.
– After signing all the new talent in the past couple of months, it's time for BLOODLETTING in the WWF. Cuts are coming hard and fast, with Damian Demento, Terry Taylor, Bob Backlund, Tito Santana, Mr. Fuji, Kamala, Giant Gonzalez, Virgil, Blake Beverly, Steve Keirn, Papa Shango, Ted Dibiase and Jim Duggan all on the way out.
– Dave notes that the Lawler v. Stu Hart deal on RAW was hilarious, but the funniest thing is that everyone thought Bret was having to save Stu from Lawler, but in reality it was the opposite.
– To WCW, where they taped a couple of WCW Saturday Night episodes on 8/2 and used a local DJ to lead the fans in cheers and boos, trying to duplicate the "success" of the Disney tapings. It backfired when the crowd turned on the DJ and spent their time making fun of him rather than reacting to the matches.
– Ric Flair defended the NWA World title against Ricky Steamboat on 7/30 in Fayetteville, NC, doing a big house and having a 45:00 classic.
– Dustin Rhodes and Alexandra York were married on 7/25 in Atlanta.
– Chris Benoit is back and doing jobs for Erik Watts at house shows.
– Sean Royal made a surprise return to the business, getting a tryout with Mark Starr as a tag team. Sean Royal & Chris Champion were looking to be a big tag team before Royal abruptly left the business after a car accident. (Dave neglects to mention that Starr is Champion's legit brother, so there was actually a connection here as well.)
– WCW offered Stan Lane $250 a night to return and team with Bobby Eaton, but he turned them down.
– And finally, Ole Anderson went on a tirade against newsletter writers on the WCW hotline, challenging any of them to get in the ring with him for $10,000 because even though he's 50, he could still take "all those skinny guys with skinny arms and skinny butts". (Show what he knows if he thinks the guys writing newsletters were all skinny…)