Holy shit, GTA 4 goes Backwards Compatible out of nowhere? TAKE ALL MY MONEY NOW, MICROSOFT! It's like a new surprise every time I check my "Ready to Install" list on the Xbox and discover that, oh yeah, here's another awesome game I bought digitally on 360 and now suddenly have access to.
Previously on the Flashback… http://blogofdoom.com/index.php/2017/02/09/wrestling-observer-flashback-01-27-92/
So it seems we finally have a main event for Wrestlemania. Or do we?
Yes we do.
…OR DO WE?
– No, seriously we do.
– So Flair v. Hogan is OUT at Wrestlemania, replaced by Flair v. Savage for the WWF title and Hogan v. Sid, based off the FOX show that airs on 2/8. The Hogan-Flair plan was changed mid-January, based on everyone coming to their senses and realizing that having Hogan win the title in his "last match" would be stupid. He's taking five months off to do a movie and there's a lot of questions about whether he'll come back.
– The tag match with Hogan/Justice v. Flair/Undertaker of course ended when Sid walked out on Hogan, and this time fans didn't cheer Sid. Sid destroyed the Barber Shop set later in the tapings, and announced Harvey Wippleman as his new manager. Dave is agog at Downtown Bruno managing the lead heel in the WWF.
– Also the Flair-Savage match will revolve around photos of Elizabeth or something.
– The Hogan-Flair match will actually be announced on the syndicated shows this week, but they'll do an angle to switch it to the double main event soon after.
– The early buyrate for the Royal Rumble is anywhere from a 2.0 (330K buys) to 3.0 (500K), which would range from the lowest buyrate ever for a major show up to a major success. (That's quite the spread. In fact, it ended up at a 1.8% buyrate, which is a catastrophic number and sadly only the tip of the iceberg that was to come.)
– Over to the Clash, which was a good show, but the audience is losing interest. The show did a 3.7 rating, good for lowest in history. Not only that, but the share was lower than the previous "champion", the disaster that was Clash 16 (Enforcers v. Steiner & Kazmaier). And that show was besieged by all kinds of sporting competition, whereas this one had no excuses. Specifically, the Freebird segment completely sent the rating into the toilet.
0. The Patriots beat Buddy Lee Parker and Bob Cook in a "brutal" dark match.
1. The Steiners beat Big Van Vader & Mr. Hughes in 9:01. A hot and surprisingly good opener. The big guys took lots of bumps to make the Steiners look like incredibly strong monsters. Which they are. ***1/4
2. Brian Pillman & Marcus Bagwell beat Terry Taylor & Tracy Smothers in 7:48. Match was great while it lasted, as Taylor is still one of the best workers in the promotion despite how they treat him. Bagwell pinned Smothers with a sunset flip to win it. ***1/2
3. Johnny B. Badd pinned Richard Morton in 3:20. Badd still looks green in the ring. 1/2*
4. PN News pinned DDP in 3:26 with a big splash. Match had no business being on the show, but it wasn't as bad as it sounds. *
New Vice President of WCW K. Allen Frey introduced Jesse Ventura and announced Sting v. Luger as the main event for SuperBrawl. Which we already knew two weeks ago because they announced it on TV. Ventura did a great job of building excitement for the PPV, at least.
5. Cactus Jack pinned Van Hammer in a "falls count anywhere in Topeka" match. The Cactus Jack Show strikes again! Hammer is improved, but Cactus just overwhelms everything at this point with his crazy bumps. Dave thinks it'll be a miracle if he has a long career. (Well…another 8 years as a full-time guy, and then look at the condition he's in now.) Cactus pinned Hammer after a shovel to the head from Abby, and then Missy Hyatt got thrown into a horse trough as a rib on a VERY cold night. As a result of Kip Frey's new $5000 bonus system, Jack got $2400, Hammer got $2400, and Nick Patrick got $200. ***1/2
6. The Freebirds beat Big Josh & Brad Armstrong in 3:47. The ring entrance and new music was beyond horrible, so was the match. The Birds apparently turned heel here, but by Saturday's TV were babyfaces again. -1/2*
7. Vinnie Vegas (the world's largest parking lot attendant) pinned Thomas Rich in 0:55. The announcers tried to pretend he was a new guy, which leads to Dave to reminisce about when a basketball player named Lew Alcindor changed his name to Kareem Abdul-Jabbar and then all the NBA announcers had to pretend he was a new guy, too. OH WAIT NO BECAUSE THAT WOULD BE FUCKING STUPID. Anyway, this all sets up Dave's big punchline: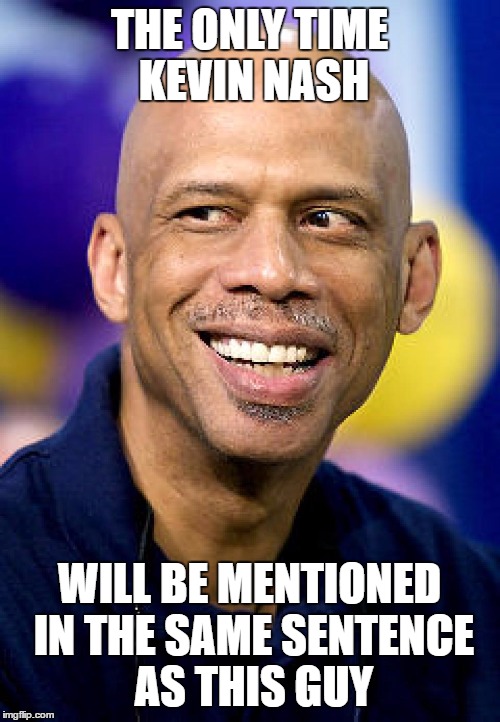 Anyway, Dave also wonders why they try out shit like Vinnie Vegas on live TV when they run a million house shows in places like Beckley, WV with only 1500 people watching. -*
8. Dustin Rhodes & Ron Simmons & Barry Windham beat Arn Anderson & Bobby Eaton & Larry Zbyszko in 9:29. Super match from start to finish and would have been a MOTYC with another 7 minutes, but then we wouldn't have had the ring entrances of PN News, the Freebirds and Vinnie Vegas on the show.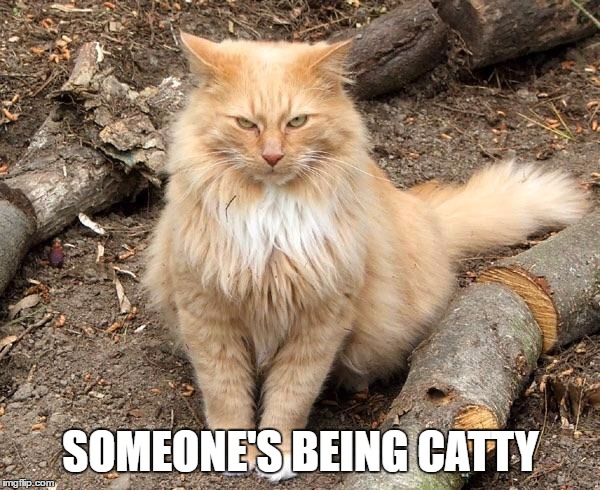 9. Sting & Ricky Steamboat beat Rick Rude & Steve Austin in 11:21. Great when Steamboat was in, less so when Sting was in. A lot of the live crowd left before the match started for reasons Dave can't fathom. Austin got pinned by both babyfaces, after missing a week with a knee injury. (Man, that knee injury never really healed, either.) ***
– So this leads to SuperBrawl II, which looks like it could be the best show of the year. (We'll join that debate when we get there, but there was some stiff competition.) Dave does note that certain political issues make it likely that Ventura will not be working with Jim Ross. (Yeah, when they did work together Ross pretty much no-sold all his stuff.)
– Dave corrects/clarifies the Bret Hart story from last week, in that the WCW deal is dead and Bret is under contract to the WWF until September. Bret was offered a downside of $300,000 by WCW and had agreed, but then discovered that his contract had rolled over. Dave has a gut feeling that Bret will get a big push in the fall rather than let WCW sign him away when his contract is actually up. (Not sure what more Bret could do with guys like Flair and Hogan and Sid on top, unless they all went away at the same time…but how likely is THAT? Almost as likely as the WWF changing the World title in Saskatoon!)
– So Billy Graham continues burning every bridge in the business like he's starring in a remake of Bridge On The River Kwai, this time going on a radio show and telling a story about Hogan doing blow with him on a plane ride in 1983. (Sidenote: I LOVE that movie. Bridge on the River Kwai, that is. Well, and Blow as well.) Dave is not really shocked that this sort of thing was happening at the time. Unfortunately, the media just will not let go of this story and now the WWF is constantly doing damage control with rebuttals burying the credibility of Graham and Schultz (Dave keeps spelling it "Shults" and I usually defer to him in this stuff so DON'T BLAME ME, FUCKOS.)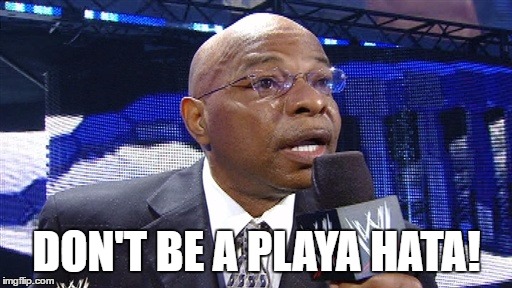 – Lookin' at YOU, Marotta.
– WCW has also started to be targeted by news outlets after months of quietly letting the WWF take all the heat, and so Kip Frey announced that they don't test for steroids because the Hawks and Braves don't test for steroids and they can't hold the wrestling side to a different standard. Dave notes that if that's the case, wrestlers should have hotels and road expenses paid for, too.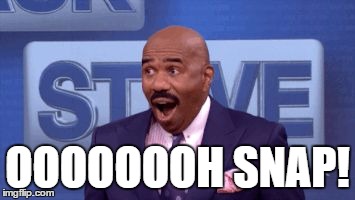 (Also, maybe someone SHOULD have been testing the Braves for steroid use!)
– All right, we're 1400 words and a bunch of memes into this thing and finally at the start of the territories, so you KNOW it's been a packed issue.
– Konnan (or as Dave constantly spells it, Conan) will be leaving his lucrative soap opera / movie / rap music career in Mexico to compete in the WWF as Latin Fury. (He can team up with the Orient Express as Racist Stereotypes R Us. Also, if wrestling has taught me anything, it's that Muslims had nothing to fear from Trump's failed ban anyway, because they could all just come back under masks the next week.)
– Rumors abound in Mexico that the rights issues with the main TV show are about to cause a promotional split in EMLL. (Which it sure did!)
– Dave puts over the "state of the art dive" used by Ninja Sasuke (aka Super Delfin) in UWA, which apparently combines Muto's handspring elbow with Orihara's moonsault to the floor in "see it to believe it" move. (Or as we know it today, the SPACE FLYING TIGER DROP, aka what I'd name my band if I became a rock star.)
– The 1/4 Tokyo Dome show may have broken the all-time gate record, with a $3.7 million gross, eclipsing the previous record set by Wrestlemania VI in Toronto. (Those sound like big numbers and then you read what they gross for Wrestlemania NOW and you realize why WWE has ALL of the money.)
– New Japan has control of the NWA World title at the moment and will be holding a tournament sometime in the spring, before the belt is merged with the WCW one in 1993. Dave expects either Chono or Muta to walk out with the belt. (Well, both answers ended up being correct.)
– The deal for James Buster Douglas is dead because Inoki is busy putting out political fires elsewhere. However, we WILL likely see a PWF show with Funaki facing Roberto Duran. (Would it be a "No Mas" match?)
– JWP had their final show on 1/26, but they're already looking for sponsors to reopen in May.
– Undertaker debuts for SWS soon, which Dave thinks will be … interesting.
– Crush finished up in PNW on 1/25 and will return to the WWF with a new gimmick right away.
– Another big show for Global under Eddie Gilbert, as they drew 1248 paid to the Sportatorium this week.
– Herb Abrams was finally kicked off Sports Channel America for good, and now he's trying to shop the UWF show to syndicators.
– Over to WCW being WCW, as the Sting v. Rick Rude feud is doing big business at the house shows, so they're running it every night. And guess who has a contract with limited dates that are rapidly being burned through? Well, both guys, but moreso Rude, which means WCW is gonna have to open the wallet by summertime.
– The contracts of Pillman, Steamboat and Paul E. Dangerously all run out soon, as well.
– With Jim Herd gone, Paul Orndorff would now like to un-retire again and come back.
– Ricky Steamboat is being protected by a NINJA on the TV tapings. (Which sets up an AWESOME payoff at the PPV, by the way.)
– The WCW Bruise Cruise, after months of advertising, only sold 170 tickets. This would have made money, but they also sent 40 employees for free and destroyed the profit margin.
– With the tag team situation in the WWF all messed up at the moment, they're putting Ted Dibiase & Shawn Michaels together as a heel team to even things up. Dave thinks this will be one of the top teams in the world. (…and then we got Mike Rotundo instead.)
– Crush indeed got a tryout at the TV tapings, but without any facepaint this time.
– Ultimate Warrior's friends indicate he has no interest in returning to wrestling. (My god, I just realized Ultimate Warrior died before he got to live in a world with Donald Trump as President. Warrior probably would have been given a cabinet position, like Minister of Destrucity or something!)
– Flair made his first title defense as WWF champion, and lost to Hogan by countout.
– And finally, Vince McMahon bought the rights to the "Mr. America" name for bodybuilding contests, which makes Dave think he's in it for the long haul. (Sneak peek of the first recipient of the new title:
Seems legit to me.)