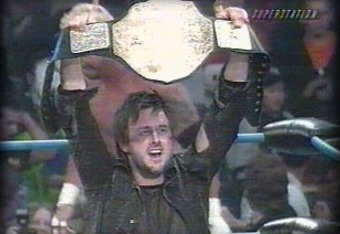 What's the best match by a non-wrestling celebrity you've ever seen? Which celebrity has 'moved the needle' in terms of pro-wrestling popularity? Who is your favorite Raw Guest Host?

I won't lie, I liked it when David Arquette won the world title. I thought it was cheesy and silly and dumb and stupid, but it was totally unexpected and got me to tune into Nitro for the first time in forever after it happened.

I always thought that Coachman would make a good wrestler. There was a moment on a PPV where he showed up and whalloped someone and he seemed pretty jacked, but I guess it didn't pan out.

Requisite applause for Lawrence Taylor / Bam Bam, and for K-Fed taking that FU a few years ago, too.
Also kinda bummed Rourke didn't get more involved at Wrestlemania with Jericho, but oh well.