I've always been somewhat intrigued by what wrestling stars did when they were between gigs. For instance, as much as Jim Cornette has talked about lots of other things, his time between leaving WCW and starting SMW is pretty much unspoken for beyond his LPWA commentary gigs and independent shows for Bobby Fulton.
I became a wrestling fan in 1991 properly, so I was vaguely aware of Ravishing Rick Rude but he was out of the WWF by the time I properly knew him. My first exposure to him was really in the pages of Pro Wrestling Illustrated, where his bizarre for feud in IWCCW with fellow recent WWF departee the Honky Tonk Man was getting some coverage, as well as a short-lived Rude Awakening hotline was being advertised.
So, today I'm going to have a look at some of the things he was doing in his independent year between his big WWF run and his return to WCW as the Halloween Phantom.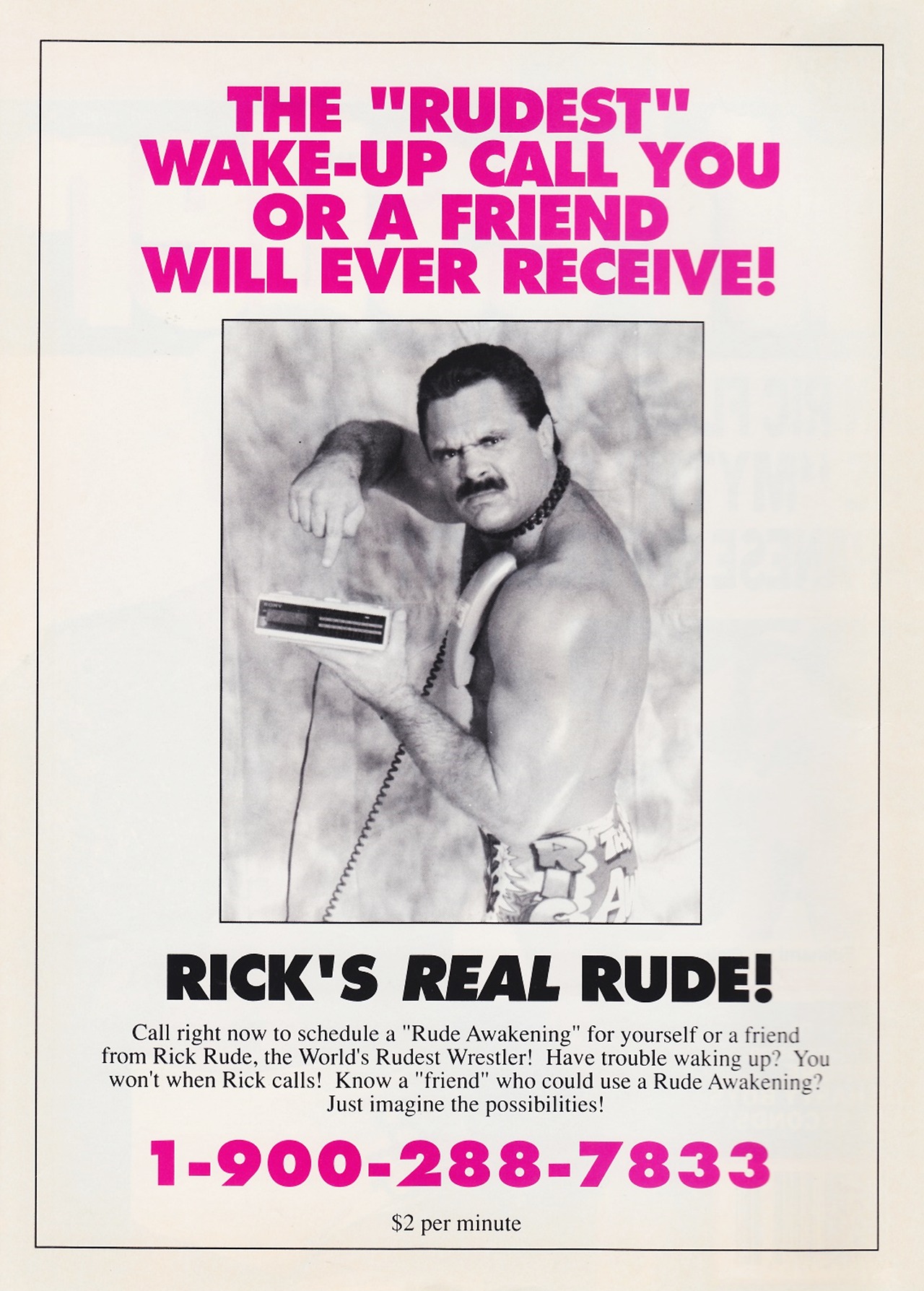 (That picture says a thousand words.)
Read more