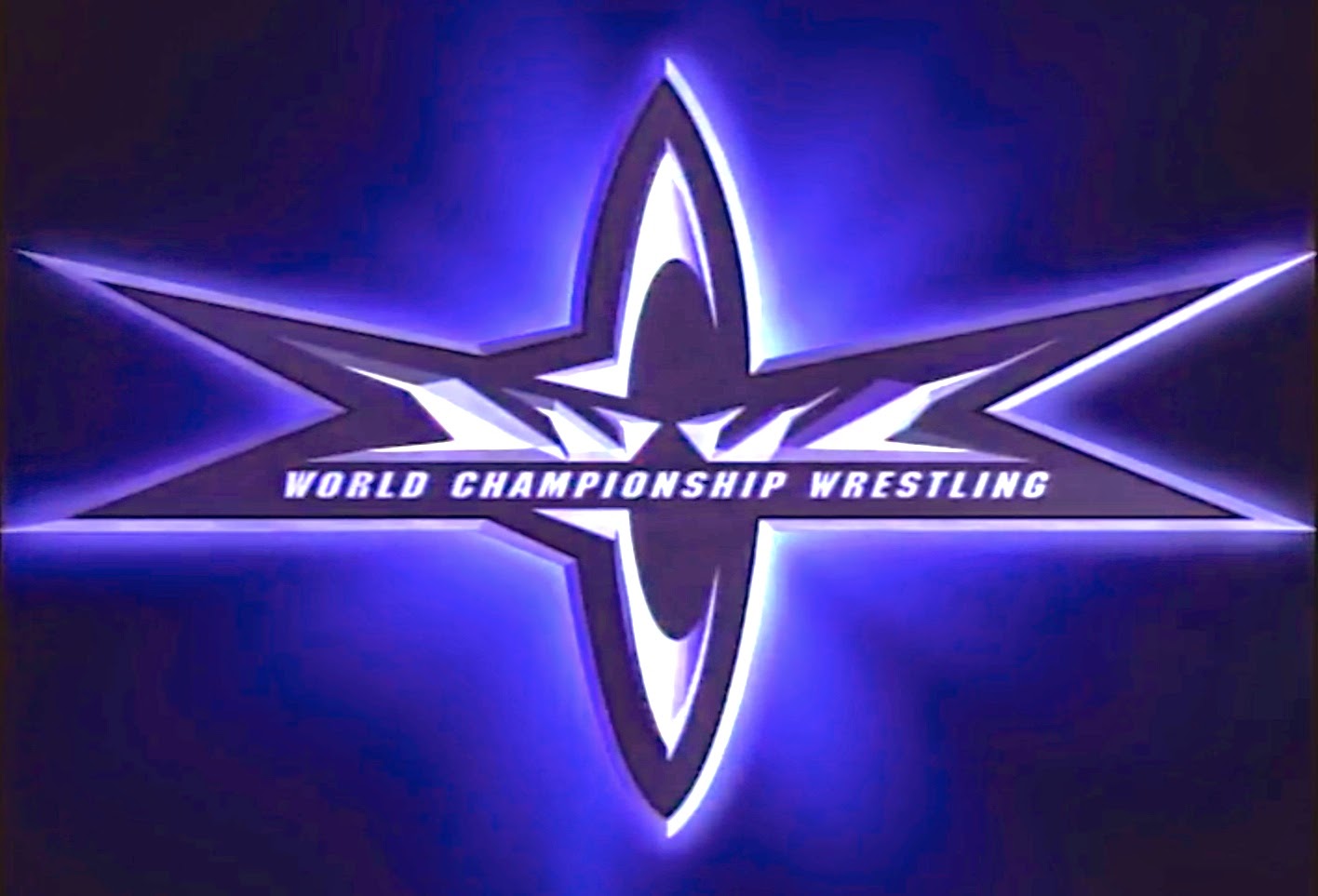 Live from Uniondale, NY
Airdate: September 25,2000
Attendance: 4,898 (2,815 paid)
Hosted by Tony Schiavone, Scott Hudson, & Mark Madden
If you can believe it, Vince Russo has a World title shot in his own backyard. What could he have up his sleeve? Let's dive in!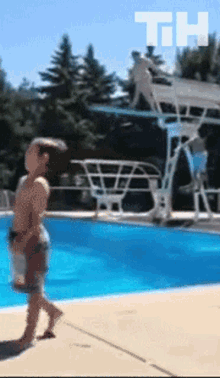 You may be asking why I'm:
A) Reviewing Nitro out of order
B) Forgoing my ceaseless commitment to WCCW if only briefly
C) Choosing this god-forsaken episode
As a matter of fact, I attended this show. With the exception of the main event, I barely remember it; therefore, I'd love to take another look at it. Since this is a Vince Russo Production©, I fully expect Crash TV® at its worst. While I truly enjoy World Class, I realize WCW was at death's door at the timing of this episode. Nevertheless, how I evaluate it will require a different criterion than star ratings.
Before I forget, please allow me to share my personal experience with this show:
For those unaware, this was my fifth and final Nitro as an attendee. From previous experience, I knew I needed to get my tickets early. From the three Nitros I attended in Atlanta to the one I experienced in Chicago, tickets were not easy to come by; so I followed suit and got my ticket as soon as available.
When I arrived at the Nassau Coliseum, I noticed a long line. Come to find out that I was in the minority of those who had reserved a seat. When one of the WCW folks asked me about a free ticket, I begrudgingly told him that I had one waiting at will call; still I knew I was in for a wild ride.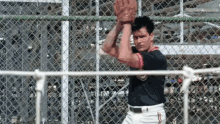 Outside the Nassau Coliseum, a black limousine pulls up, and Jeremy Borash emerges followed by Russo.
Opening montage.
Match 1 (I Quit): Big Vito versus Johnny the Bull
Highlights:
· This was a battle between the Mamalukes.
· Seated at ringside, Vito's sister Maria watched with bated breath.
· When Johnny entered the ring, Vito repeatedly nailed him with a "stickball bat."
· Vito swung the kendo stick like Mike Piazza and homered off Johnny's skull.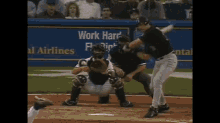 · As Johnny rebounded with a clothesline, he nailed Vito with the kendo stick.
· The Long Island faithful erupted with a "Vi-to" chant, but their hero ate a kendo stick shot to the back of the head.
· After Johnny scored with a spinning heel kick, each combatant swung his weapon at one another.
· Vito got the upper hand until Johnny hammered him straight down Broadway.
· While Johnny was tied up in the ropes, Vito took liberties against him with the kendo stick.
· Suddenly, Reno sprinted to the ring and walloped Vito with his own kendo stick.
· He made Vito HIT THE POLE and whacked him again.
· Upon tying Vito to the Tree of Woe, Reno clobbered him mercilessly with the kendo stick.
· Heroically, Maria jumped the steel railing and protected her brother.
· Since that symbolized throwing in the towel, Johnny won at 5:05.
Rating: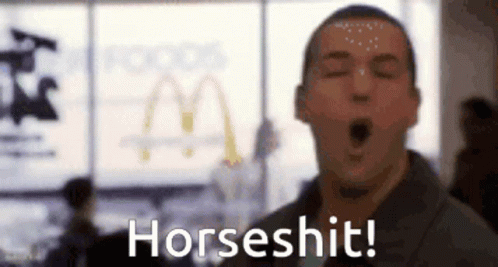 Summary: With only five minutes to tell a story, this match tried to cram it into the limited timeframe. Although Vito got over with the Long Island faithful, this match was utter garbage.
In a pre-recorded segment, David Flair hunts down the father of his girlfriend Stacy Keibler's baby. He harasses a guy on a pay phone and demands how to get to 977 Oglethorpe. Methinks he's not in New York.
Jarrett and BPP with Midajah enter the ring, and Jarrett speaks to his "slapnuts." As BPP runs down both local NFL teams, he chastises NY Jets offensive lineman Jumbo Elliott who, along with the Steiners, attended the University of Michigan. He cuts a promo on Goldberg whom he will face later tonight.
When Russo makes his entrance with Borash, he names a who's who list of sports legends who originated from Long Island. In a heel promo, he belittles the city of Atlanta—the location of WCW's headquarters. He namedrops Atlanta Braves relief pitcher John Rocker to get a rise out of the Long Island faithful.
Interrupting Russo from the Turnertron, Sting and Booker T warn him about someone being behind him. Amongst the Long Island faithful, Goldberg signals to Russo that he's "next."
Back in the dressing room, Kronik refers to Disqo Inferno as a "stooge;" however, "Above Average" Mike Sanders stops by and calls them "cupcakes." Obviously, Kronik takes offense, but Sanders informs them that due to their actions on last week's Thunder, they can no longer participate in the battle royal tonight. Frustrated, Kronik has a "plan."
Match 2 (tag team battle royal for the WCW World tag team titles):
Participants: 3 Count, Corporal Cajun/Lt. Loco, Harris Twins, Jung Dragons, Mark Jindrak/Sean O'Haire, Rey Mysterio Jr./Juventud Guerrera
Highlights:
· Prior to the bell, Leia Meow slapped Jimmy Yang to further establish her dominatrix character.
· As the bell rang, the Filthy Animals made their entrance and launched a cross body block and springboard dropkick simultaneously.
· Konnan joined the broadcast table, labeled Disqo as a "cranberry," and stated he "has a plan for him and his duck."
· When the Harris Twins dealt Kaz Hayashi an H-bomb, O'Haire booted him from the apron to eliminate him.
· They decimated Shane Helms with another H-bomb and sent him flying over the top rope through a table.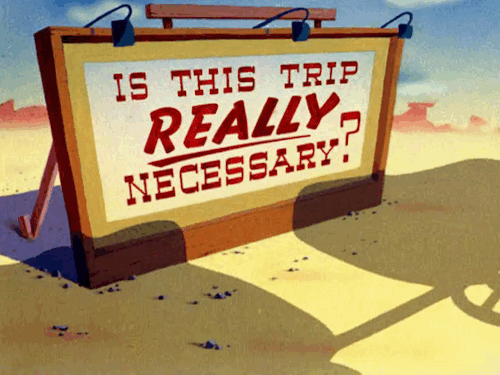 · After Konnan ensured the program had a TV-14 rating due to its language content, Kronik approached the ring accompanied by their entrance music. In the middle of a match?
· They immediately tossed out the Harris Twins and destroyed the Filthy Animals.
· While Bryan Clarke chokeslammed Shannon Moore, Jame-San felt the wrath of Bryan Adams with a full nelson bomb.
· Adams launched Jamie-san from the ring, and Clarke unceremoniously dumped Moore to eliminate 3 Count.
· From the top rope, Lt. Loco, a.k.a. Chavo Guerrero, scored with a missile dropkick to Adams, but Clarke eliminated Corporal Cajun.
· Loco attempted a cross body block, but, by the power of steroids, Adams military-pressed and threw him onto a pile of wrestlers on the floor.
· Since Kronik's not legal in this match, WCW Security arrived to remove them from the ring by using mace.
· FINAL FOUR: Jindrak, O'Haire, Mysterio, and Guerrera.
· The Natural Born Thrillers tried to ram the Filthy Animals together, but the Animals avoided one another yet got floored by a stereo powerslam and tilt-a-whirl backbreaker.
· Using his speed, Guerrera escaped a double-team and bulldogged O'Haire.
· The Animals knocked Jindrak silly with a Poetry in Motion, and Mysterio attempted a bronco buster.
· Unfortunately for Mysterio, O'Haire blocked it with a shot to the Dominik creator.
· Jindrak landed a backbreaker/reverse neckbreaker combo, and O'Haire flew from the top rope and connected with a Seanton bomb.
· Suddenly, Disqo jumped the steel railing, stood on the apron, and mistakenly walloped Guerrera with his duck.
· Guerrera tried to hammer Disqo who jumped down to the floor.
· With Guerrera hanging on the top rope, the Thrillers eliminated him.
· Or did they?
· Yes, despite Guerrera's attempt to skin the cat, Guerera's night was finished.
· Konnan chased Disqo back to the locker room to calm the broadcast table from his shenanigans.
· Unfathomably, the bell rang, yet the Thrillers tried to eliminate Mysterio. What the hell? Ring the bell!
· Although Mysterio successfullly skinned the cat back into the ring, O'Haire blocked a huracanrana and crotched him on the top rope.
· Jindrak, from the apron, battered Mysterio with a springboard clothesline causing his elimination.
· WE HAVE NEW CHAMPIONS!
· The Natural Born Thrillers won at 6:24.
Rating:
Summary: When half the field gets removed by a team that's not included, it's not a good battle royal. However, the Natural Born Thrillers have some great skills for big rookies.
Backstage, "Mean" Gene Okerlund has Howard Stern's Wack Pack along with Pamela Paulshock who's wearing a fur coat. Folks, it's September. Nonetheless, he shills a bikini contest for Miss WCW 2000 later on. He introduces the Wack Pack individually as the judges for the competition. For some unknown reason, Okerlund gives Hank the Angry Dwarf a live microphone. As expected, he "wants to see Pamela naked." Get in line, bro.
Abruptly, Kevin Nash emerges and calls this "horseshit." Hey, that's my line! He objects to WCW wasting the viewers' time with nonsense instead of celebrating his "boys'" (Natural Born Thrillers) success. To finish the segment with a short joke, he refers to Beetlejuice as "Elix." HA!
Prior to the next match, we revisit last week when Awesome dumped Vampiro over the top rope through a table. Upon our return to Long Island, Violent J grabs a microphone and informs us that Vampiro is injured at the hands of Awesome. He plugs JCW and runs down Awesome. Next, he challenges Awesome to a hardcore handicap match where "the loser leaves in a wheelchair."
Match 3 (handicap): "That 70's guy" Mike Awesome versus the Insane Clown Posse
Highlights:
· WTF did Awesome do backstage to earn this shitty gimmick?
· He drove the Partridge Family bus into the arena to CRICKETS. Folks, he used to be ECW World champion five months ago.
· When he exited the bus, he blasted the ICP with a fire extinguisher.
· Shaggy 2 Dope crowned Awesome with a trash can and rammed him into the bus.
· No, the bus isn't in the ring. They're fighting at ringside.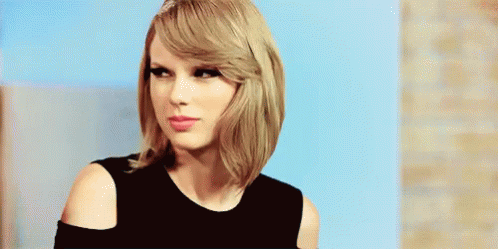 · Shaggy 2 Dope and Awesome climb onto the hood while Violent J sets up a table.
· As Awesome nailed him, Violent J went flying through his own table.
· Awesome climbed onto the roof and destroyed Shaggy 2 Dope with an Awesomebomb. Had to be seen.
· After Shaggy 2 Dope slid to the floor, Awesome made the cover.
· 1-2-3.
· Awesome won at 2:11.
Rating: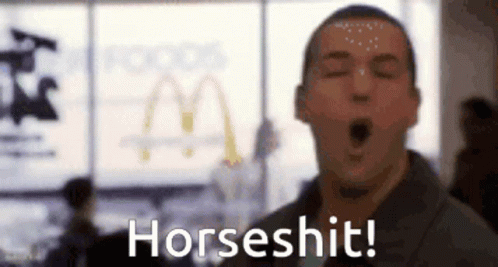 Summary: Despite adding a new element to a hardcore match in the form of a bus, this "match" sucked. Poor Awesome had a gimmick named after a sitcom.
Following a commercial break, David Flair is driving with road rage and stops at Chuck E. Cheese. He harasses a server then jumps into the ball pit. I AM NOT MAKING THIS UP.
The Cat and Ms. Jones head to the ring, and the Cat warns Russo about getting pummeled by Booker T. Afterward, he calls Madden a "fat ass" and despises him. Regardless, if one of Russo's "stooges" a.k.a. Nash, BPP, or Jarrett interferes, they're FIRED.
Sanders approaches the ring with a baseball bat. Upon namedropping the Natural Born Thrillers, Sanders gets one-upped by the Cat with "Natural Born Ratings Killers." While the Long Island faithful called him an "asshole," Sanders tries to negotiate against the Cat's ruling with the bat. On the other hand, the Cat blocks it, whacks Sanders with it, and lands a thrust kick.
"Coach" Kevin Nash with the Natural Born Thrillers emerges through the entrance. The Thrillers storm the ring, but the Cat withstands them one-on-one. Once Sanders creams him in the back with the bat, the Cat gets mauled.
Following a commercial break, within the ring, Okerlund and Paulshock, still clad in a fur coat, begin the Miss WCW 2000 bikini contest. The Wack Pack approaches the ring, and Hank gets fresh with the contestants. Nitro Girl Chae starts us off. BTW, where the fuck are the Nitro Girls? They're must-see TV. Anyway, Nitro Girl Chiquita is second. Coming out third, "Miss Galaxy" Torrie Wilson disrobes to reveal a figure no ice skater can reproduce. Fourth, Nitro Girl Tygress brings Nitro Girl Paisley with her. Paisley disrobes Tygress and vice-versa.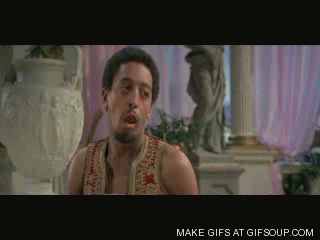 Sixth, Leia Meow, a.k.a. the former Kimona Wanalaya, is in a black leather bikini and carries a whip. I'll pause for those of you who enjoy her brand of excitement. Seventh, Major Gunns enters the ring, reveals an All-American bikini, but American turncoat "Hacksaw" Jim Duggan, wearing a Canadian maple leaf, arrives to cover her up with the Canadian flag. To protest, the Long Island faithful chants "U-S-A."
Before the Wack Pack makes its decision, Paulshock feels a bit warm and removes her fur coat. Since she's wearing very revealing, yet safe for Turner standards, clothing, the Wack Pack votes for her instead of the other women. Speaking of whom, the other contestants object as Okerlund declares Paulshock the winner. Meow takes the most exception and "disciplines" Paulshock.
Instantly, Midajah rolls into the ring and slams Meow. When Midajah checks on Paulshock, Meow nails her from behind. CATFIGHT! WCW officials leap into the ring to break it up much to the dismay of the Long Island faithful and me.
Backstage, "Iron" Mike Tenay interviews BPP. When Tenay questions him about Goldberg, BPP gets clobbered from behind. Goldberg sends BPP shoulder-first into some empty equipment cases and pounds on him until WCW Security pulls them apart.
In the ring, Disqo with his duck stands in the ring and introduces his new partner. Rather than his partner appear, BPP saunters to the ring and obliterates Disqo. BPP grabs the microphone and refers to Goldberg as a "bald-headed bastard." As BPP calls him out, Goldberg answers and accepts with one condition—one-on-one in Caged Heat.
Match 4 (cage): Goldberg versus Big Poppa Pump
Highlights:
· Mind you, their first encounter was on PPV, yet this match had ZERO buildup.
· BPP, wearing a protective face mask, tried to bail from ringside through the Long Island faithful, but Goldberg caught him.
· As Goldberg rammed him face-first into the broadcast table, BPP ate the bottom of the cage.
· The bell rang, and Goldberg flattened BPP with a clothesline.
· When he gorilla-pressed BPP, Goldberg powerslammed him.
· BPP thought he escaped to the floor, but Goldberg fed him some more cage.
· After they returned to the ring, BPP's trick knee acted up.
· He fed Goldberg a belly-to-belly suplex, but Goldberg rebounded with a shoulder block.
· While he headbutted BPP, Goldberg gave him a cross corner whip.
· Goldberg hesitated, so BPP ran him over with a clothesline.
· Mounting the top turnbuckle, BPP launched a flying clothesline.
· Goldberg dealt him a double underhook suplex, but BPP retaliated with a shot down near Coney Island.
· With a lead pipe in hand, Midajah approached the ring, and BPP delivered a head-and-arm suplex.
· Midajah opened the cage and handed the lead pipe to BPP.
· Using the lead pipe, BPP annihilated Goldberg.
· Before BPP could exit to win the match, Elliott blocked the cage door.
· Goldberg attacked BPP who made him HIT THE POLE.
· Grabbing the lead pipe again, BPP swung but whiffed leading to a Goldberg spear.
· Goldberg exited the ring, embraced Elliott, and won at 4:45.
Rating:
Summary: Much better than anticipated as BPP brought his usual suplexing self, and Goldberg surprisingly reciprocated.
After the match, Goldberg grabs the microphone and yells "Russo, you're next!"
Backstage, Beetlejuice walks into Jarrett and mistakenly calls him "Slap Nuts." Jarrett promptly destroys him with a guitar shot.
Also backstage, Paulshock interviews Booker T who has "something up his sleeve" in his match against Russo. He advises Russo to "save the drama for your mama."
We revisit Fall Brawl 2000 when Duggan removed his referee shirt to reveal that he'd joined Team Canada.
Match 5: Jeff Jarrett versus General Rection
Highlights:
· For those unaware, Rection was also known as Hugh Morrus.
· Jarrett attacked Rection from behind and gave him a cross corner whip.
· When Rection exploded from the corner with a clothesline, he fed Jarrett another one.
· He slammed Jarrett, mounted the top turnbuckle, but missed the big elbow.
· As Jarrett dealt him a running guillotine, Rection reversed an Irish whip and landed a third clothesline.
· He delivered a sit-out powerbomb and got 2.
· After Rection reversed a cross corner whip, he powerslammed Jarrett for another 2.
· Swiftly, Storm approached ringside to distract referee Billy Silverman.
· From behind, "Primetime" Elix Skipper tried to blast Rection with a chair.
· Instead, Rection destroyed Skipper followed by Storm.
· He hit a sidewalk slam which wasn't called by Schiavone.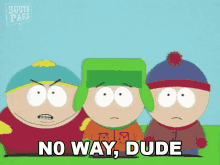 · While Rection mounted the top turnbuckle, Duggan scampered to the ring and slaughtered him with the 2×4.
· In the meantime, Storm returned to the apron to further distract Silverman.
· Jarrett took advantage and finished Rection with a Stroke.
· 1-2-3.
· Jarrett won at 2:19.
Rating: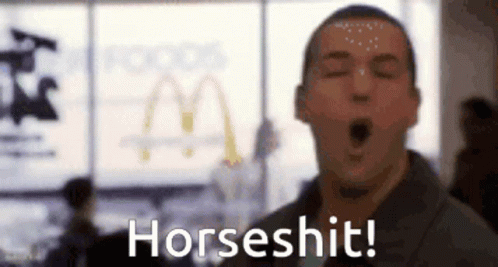 Summary: You've heard of the cavalry coming to save the day. Well, this was that plus the French Foreign Legion all within a two-minute match.
After the match, Team Canada and Jarrett quadruple-team Rection. Jarrett applies the figure-four leg lock until the rest of the Misfits in Action arrive to assist their leader. Team Canada keeps them at bay, but some lightning and thunder erupt. That signals the arrival of Sting who bludgeons Team Canada with a baseball bat. Storm grabs a microphone and challenges Sting to a match. Expectedly, Sting accepts.
Match 6 (non-title): WCW US Champion Lance Storm versus Sting
Highlights:
· This match was joined in progress, and Storm unloaded a SPECTACULAR dropkick for 2.
· As Sting blocked a side-Russian leg sweep, he dealt Storm a series of clotheslines.
· Sting mounted the top turnbuckle, but Storm caught and joined him.
· When Storm attempted a superplex, Sting shoved him down and launched a flying clothesline.
· He attempted a Stinger splash, but Storm evaded him.
· After the match segued to the floor, Sting rammed Storm back-first into the steel railing.
· Sting charged but ate the steel railing instead. It must have tasted like the Big Mamooooo at Bill's Bar & Burger.
· While Storm gave him a second helping, he tossed Sting back into the ring and connected with a springboard dropkick.
· He delivered a modified powerbomb for 2.
· Upon mounting the top turnbuckle, Storm hit a cross body block, but Sting landed on top for 2.
· Sting fed Storm some mat and followed with a Stinger splash.
· Blocking the Scorpion deathlock, Storm hooked a Maple Leaf (single-leg crab) in the center of the ring.
· Will Sting tap out?
· With the Long Island faithful chanting "U-S-A," Sting ultimately made the ropes.
· Storm grabbed him by the leg, but Sting countered with an enziguri.
· Hooking a vertical suplex, Sting finished off Storm with a Scorpion death drop.
· 1-2-3.
· Sting won at 4:17.
Rating:
Summary: Sting in the ring with a workhorse = somewhere between good and great match. This qualifies.
Finally on Oglethorpe, David Flair parks his SUV absolutely terribly. Notwithstanding, Flair and his crowbar knock on the door. When the resident answers, Flair blows past him. Flair can't find him and asks for 977 Oglethorpe. The resident tells him "It's next door" as Flair apparently can't read house numbers. When Flair goes to the next house, the resident says, "there's no one home." Flair advises the resident that he'll be waiting for him. We all knew the Flairs were crazy, but we just discovered how much.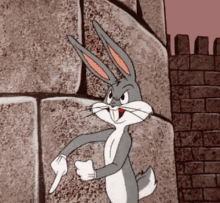 Backstage in front of the Islanders logo, Okerlund interviews Russo who's wearing Eyeblack and a NY Giants uniform WITH PADS. Russo dares anyone to stop him.
Match 7 for the WCW World title (cage): Booker T (champion) versus Vince Russo
Highlights:
· Oh. My. Dear. God. Russo's wearing a football helmet.
· Borash joined the broadcast table for this match.
· Before the bell rang, the locker room emptied to ringside.
· Russo walloped Booker T with a baseball bat from behind and tried to escape.
· However, both Awesome and Loco stopped him.
· Russo grabbed a ladder from under the ring and kept Booker T at bay with the bat.
· When he set up the ladder in the ring, Russo dislodged a portion of the top of the cage and attempted to escape again.
· Regrettably for Russo, Awesome climbed the cage and thwarted that strategy.
· As Sting rappelled from the top of the Nassau Coliseum, I saw myself in the stands. Woohoo!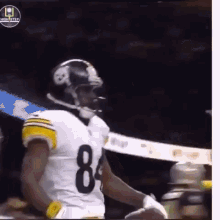 · Be that as it may, Russo fell down to the mat, so Booker T slammed him.
· He removed Russo's helmet and clobbered him.
· After he scored with a thrust kick, Booker T slapped him.
· The Long Island faithful chanted "Russo sucks," so Booker T fed their nemesis some cage.
· While Lex Luger emerged through the Long Island faithful, he slid a lead pipe through the cage to Russo.
· Jabbering with referee Mickey Jay, Booker T got demolished thanks to Russo and his lead pipe.
· Russo located and placed his helmet back onto his head before decimating Jay.
· Beating Booker T down with the lead pipe, Russo hammered WCW officials who came to Jay's aid.
· Surprisingly, one of the EMTs was RIC FLAIR.
· He decked and tossed Russo back into the ring.
· Joining Russo, Flair lit up the Nassau Coliseum with excitement before booting Russo down in his creative juices.
· Flair locked the figure-four leg lock on Russo, released it, and high-fived a rejuvenated Booker T.
· Steamrolling toward the ring, the Natural Born Thrillers brawled with the rest of the locker room at ringside.
· Booker T landed an Axe kick and performed a Spinaroonie.
· Delivering a Harlem side kick, Booker T grabbed the microphone and advised Russo "don't hate the player, hate the game."
· Goldberg's music cued up, and Goldberg entered the cage.
· Next, BPP rammed him with the cage door, but Booker T responded with a thrust kick. That caused BPP to eat some cage.
· Russo charged at Booker T, and Goldberg speared him through the cage.
· Almost simultaneously, Booker T walked out of the cage.
· Who won at 8:39?
Rating:
Summary: With a non-wrestler "wrestling" in a main event, you had to anticipate smoke and mirrors. With run-ins aplenty and surprising characters returning, this was sports entertainment Russo-style 100%.
Afterward, Booker T and Goldberg share a high-five, and the episode goes off the air.
Conclusion: Can you guess who won?
Yep, it's Russo.
Vince Russo…WCW World heavyweight champion.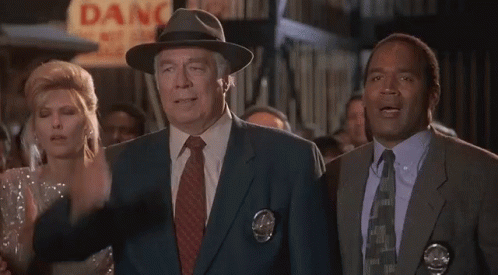 Oh, and my rating for the main event…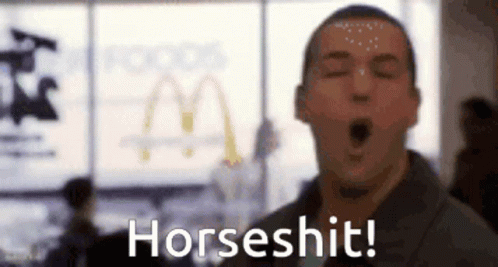 What was the purpose of the episode? Both controversy and having a cliffhanger at the end to encourage fans to tune in next week. Considering WCW's status by this point in time, I'm not sure it worked.
Let's break down the results. Shall we?
Out of seven matches, four were horse shit including the main event. The tag team battle royal shockingly didn't stink on Melba toast. The BPP-Goldberg match along with the Sting-Storm matches were both worthwhile.
One more thing…Mark Madden's "character" ABSOLUTELY FUCKING SUCKS!
Would I recommend this show? HELL NO, unless you're a sports-entertainment junkie. I don't mean wrestling because this episode had 33:40 minutes of wrestling on a two-hour program.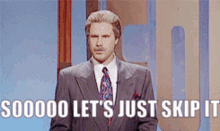 TV Rating: 2.9 (not bad, but RAW's first episode on TNN received a 5.43.)
Stay tuned for more chocolatey goodness from RSG!
Comments? Suggestions? Send them to me at [email protected] and follow me on Twitter (@rockstargary202). Also, please check out all of my reflections at rockstargary.com including WCCW and Herb Abrams' UWF!