Super World Sports – The Battle Hall III 05/23/91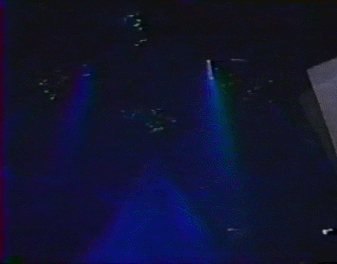 Tokyo, Japan
Korakuen Hall
Attendance: 2,179
The one with Macho Man headlining the Korakuen Hall!
Dave reports that The Great Kabuki has been working lower on the cards as a punishment for being responsible for the Kitao situation. We still don't know why Kabuki disliked Kitao enough to rile him up apart from "he met him."
The brand new UWFI had a press conference on Friday to announce their debut card in two weeks. Naoki Sano showed up and challenged Nobuhiko Takada to a match in the future. Partly for cross-promotional reasons and partly because because the financing behind UWFI is weak, so if it crumbles then SWS wants first dibs. Man, SWS was so lucky to be around with a full wallet when all these shoot-style companies started up.
SWS' bad reputation has spread to the Japanese Wrestling Journal, who claimed their Tokyo Dome show drew just under 20,000 paid and 30,000 freebies for a total of 50,000 in the building, and when the announcement was made at 64,618, there was a chant around the building of the Japanese equivalent of "FAKE NUMBER." Sadly Hachiro Tanaka didn't try and explain it like WWE "it's ok we counted the popcorn sellers and people walking near the venue."
This is SWS' third time in Korakuen but the first one televised, hence The Battle Hall III name. Dave reported that the company was accused of paying fans to pack the building, start chants and create heat which is hilarious if true. Couldn't they just copy Smackdown and buy a hairdryer?
Let's find out if the fans earned their money!
Akira Katayama (Palaestra) & Nobukazu Hirai (Revolution) vs. Hiroshi Hatanaka (Dojo Geki) & Tetsuya Yamanaka (SWS)
The crowd are already on fire for a match where 75% of the participants don't have proper gear yet so already my eyebrow's up. Match is based around two men being in the ring while their respective tag partners run in to prevent them from doing anything. Katayama (with real gear) is the stand out, punishing Hatanaka with a half spear half shoulder tackle. Moves are exchanged until the bell rings for the time limit draw at fifteen minutes, but they carry on and Hirai ends it with a top rope legdrop. Not much here but crowd enjoyed it. I'd go into more detail but I'd probably get the names wrong and have to have Manjiimortal run in to save me again.
Kenichi Oya (Palaestra) vs. Don Arakawa (Palaestra)
Some nice armbar exchanges on the mat start things off, with Arakawa somehow getting busted open. From armbars? Jesus, no wonder Oya beat Orihara every time. The blood gets Don serious for a few minutes as he attempts to rip Oya's arm off before landing some silly throat shots to laughs from the crowd. Then Oya rolls him up to win. Huh. Don's great at what he does but sometimes he changes styles so dramatically that you don't know whether to laugh or cry.
Apollo Sugawara (SWS) vs. Fumihiro Niikura (SWS)
Niikura has been used as a training bag by the PWFG guys so he might as well take on someone with all the charisma of one. Crowd aren't being paid nearly enough to cheer Apollo so this match becomes deathly silent whenever he's on offence. Niikura somehow misses an enziguri and then Apollo gets an awful-looking small package which somehow ends the match to boos. Sugawara continues to be the worst Apollo since 1.
Masao Orihara (Revolution), Takashi Ishikawa (Revolution) & Tatsumi Kitahara (Revolution) vs. Ishinriki (Dojo Geki), Shinichi Nakano (Dojo Geki) & The Great Kabuki (Revolution)
Ishikawa wastes no time tagging in and delivering man-sized chops to Ishinriki, with the World's Smallest Sumo responding with a dive to the outside and a top rope splash. Shinichi Nakano tries to capitalise but Ishikawa tags out and the Rev Crew respond by avalanching Nakano in the corner like The Doinks did to Bigelow at Survivor Series 1993. Nakano blocks a top rope crossbody from Orihara by simply kneeling and letting his opponent land on the hard bit of the knee. I love that counter. Kabuki The Midcarder Shit Stirrer locks in a Single Crab so Ishikawa tries to chop him in half but Kabuki is feeling it tonight and shrugs them off to scare Ishikawa away, which allows Masao to hit (Excalibur voice) THE ORIHARA MOONSAULT.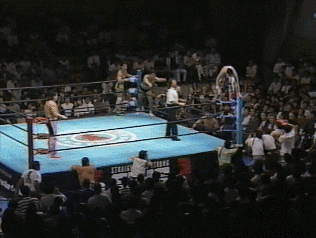 Orihara follows with a top rope splash but if he can't beat Oya then he ain't beating Kabuki. Kitahara tags in and throws kicks at Kabuki which the crowd enjoys as they think he's hurting him, but Kabuki simply slaps Kitahara to stop that. Ishinriki tags in and unleashes the Sumo Slaps which embarrasses Kitahara who kicks him hard in the back in response, causing Ishinriki and Kitahara to dramatically stand off to the crowd's enjoyment.
Then Ishikawa and Kabuki decide to enter the ring to exchange stiff slaps as this match is nuts. Orihara lands a top rope dropkick but then the opposing team isolate and work over Orihara. While they can, as Ishikawa continues to try and put his hand through Kabuki's chest at every opportunity. Nakano has enough of Kitahara's kicks and knocks him off the apron, but that only inspires him to kick Ishinriki harder. Kitahara and Ishinriki threaten to explode again as the crowd are loving all of this. Kabuki tags in so Orihara responds with a slightly-messed up second rope moonsault to bring in Ishikawa and his bulldozer hands. Ishi attempts a Sharphooter but Nakano stops him by pelting him with shots as everyone in this match is striking as hard as possible. Orihara and Ishinriki butcher a thing in the corner as this hasn't been the best of outings for Moonsault lad. Kitahara lands a top rope dropkick on Ishinriki leading to Ishikawa locking in the Sharphooter. Kabuki decides to break that up too but Ishikawa knows he's coming and releases the hold to lariat the troublemaker.
Crowd loved that. It all breaks lose in Tulsa with everyone brawling outside, leaving Ishinriki to set up a lariat on Orihara who dodges, only to run into one from Kabuki instead. Ishinriki then finally ends a thrilling match with a high-angle back suplex to continue his push.
Great match with all the lads trying their hardest to hurt one another and some sweet sequences played before a very loud paid crowd. One of the rare times everything went went well for a SWS match.
Goro Tsurumi (Dojo Geki) vs. Shunji Takano (Palaestra)
Ah perfect, this will bring us back to the depressing reality of the SWS midcard. Goro instantly brings Shunji into the crowd with both men exchanging chair shots and bleeding. We then cut ahead (like both men's foreheads) with both selling the effects of the blood, wrestling suspiciously the same as their usual efforts. Takano misses a clothesline and they brawl outside with the referee getting plastered in the process. Takano spams lariats but misses a knee drop with the referee doing the best work of the match by far by selling one shot on the outside for minutes. He eventually recovers after Goro scoops him up and into the ring. Nakano then lands a running knee and Goro kicks out but the referee calls it a three anyway. I've seen less shortcuts in Super Mario 64 speedruns. None of these creative ways of getting around the limitations of the wrestlers helped as the crowd barely gave a toss and the finish stunk.
Jim Neidhart (WWF) & Rochester Roadblock (WCW Worldwide) vs. Kendo Nagasaki (Dojo Geki) & Yoshiaki Yatsu (Dojo Geki)
I bet when the Gaijin team was announced, Jim Ross BAH GAWDed out loud and didn't know why. Bret Hart was starting his big singles push in WWF with Jim being left to do both Fuck and All. Yatsu tags in for some hard slaps with the crowd ORYA-ing after every strike. Roadie gets on offence and isn't too bad when sticking to doing big man moves and big man things. Neidhart brawls with Kendo through the crowd and in front of several Sumo Wrestlers who are watching the show in their gear. Jim takes a beating from Kendo and then decides he's not going to take it from Yoshiaki too, but decides this midway through a belly-to-belly and the resulting mess is met with boos. Roadblock exchanges hard-arse shots with Kendo as you realise how bad Roadie's body language is. I wonder if they teach that in the SWS Dojo, right now he looks like he's waiting patiently to be served at a bar rather than fighting for his life. Yatsu suplexes Roadie to a nice reaction so Kendo delivers a Piledriver for good measure. It breaks down and then Yatsu somehow delivers a back suplex to Roadblock before ending it with a Prison Lock. Roadblock was his lovely clumsy self but at least he showed up to work, Neidhart acted like he'd been woken up minutes before this match and it's no wonder he wasn't brought back to SWS. I mean when you're being outclassed by Roadblock it's time to rethink your life choices.
Naoki Sano (Palaestra) vs. Samson Fuyuki (Revolution)
PWFG ran their second show a week before this one, with Naoki Sano impressing in his match with Wayne (Ken) Shamrock. So this is an interesting one as I think they're wanting to push Samson now that crowds have stopped booing him. Sano doesn't care about anyone's push and kicks away before Samson knocks him down to show he's not a pushover like Niikura. Sano goes for the ankle immediately, with Samson doing a good job of balancing his over-the-top yelling and selling the struggle of trying to stop Sano from snapping him in half. Samson escapes and gets his own ankle lock with Sano obviously doing a much better job of reversing and escaping because he's so much better. Sano kicks the crap out of Samson in the corner as the crowd is increasing in volume with pity cries for the future FMW star. Sano lands on his feet after a back drop attempt and spin kicks Samson outside, following with a rolling senton off the apron and into the crowd we go again. Samson uses a chair on Sano's knee which isn't very PWFG of him but does allow him to get the advantage. Sano's knee is so hurt that he attempts to jump to the top rope but falls off.
More knee-based buggery continues with the ref repeatedly checking on him. Even when Sano manages to stand up and get shots in, he falls down like Woody hearing Andy coming. Sano drops Samson with a German Suplex but can't bridge at all. Samson lands a lariat but he doesn't yell RARRR so it only gets two. Sano gets lucky with a crucifix and the crowd is shocked when Samson escapes. In fairness, Biblical characters don't tend to do well in those. Sano tries a Victory Roll but Samson sits down for two because Wrestlemania X hasn't happened yet. Samson (who it needs to be said, is getting fatter with every show) decides to fly to the outside with a top rope crossbody which looked like it sucked for everyone involved. Samson then flies off the top with Sano attempting to counter with a sit-out dropkick, but Samson sees it coming and lets Sano knacker himself, locks in a Boston Crab which is then turned into a roll-up on Samson for the win.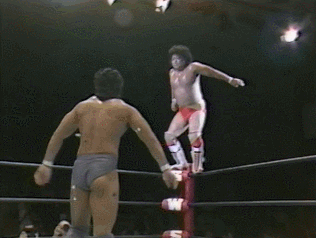 How does SWS keep having great matches followed by awful ones? Sano has been arguably SWS' greatest asset by being able to branch out and kick arse in PWFG while bringing that style to spruce up the sad mid-cards. Samson played his role admirably and was getting plenty of positive reaction on his way to a sweet finish.
Randy Savage (WWF) & King Haku (Heenan Family) vs. Genichiro Tenryu (Revolution) & George Takano (Palaestra)
I think Tenryu is a week away from becoming President and getting rid of the different dojo systems to remove the weirdness of him teaming with a rival lad due to his mates being in trouble. Savage tries to sneak attack Takano while he adjusts his trainers, with Macho running out the ring when George responds. Macho is also wrestling SANS SHIRT which is a rarity for 1991. He doesn't look mega-small or anything but he definitely looks human compared to the mega lads he's in the ring with. Takano and Savage rumble with a Boston Crab attempt sending Mach through the ropes. Savage starts mouthing off at some lad in the crowd so he can get a breather while still working. Haku tags in and is absolutely remorseless when it comes to smacking around Takano. The King even takes a swinging kick from Takano and doesn't even blink.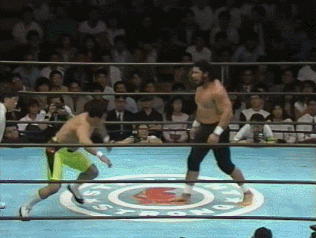 Hell yeah, the return of THEMONSTERMENG. I don't want patient nice guy Haku from the last shows. Takano tries to ignore the pain of the chops but a headbutt keeps him on track. Tenryu tags in the crowd from a three minute main event but even he can barely put a dent in Haku and needs Takano's help to double team him. Haku won't stop coming though and he continues to ignore Takano's offence as the crowd goes nuts. Tenryu lands an enziguri to finally send him down so Macho Man takes this opportunity to twat Tenryu from behind haha. Mach then tries what looks like a Mexican Armdrag on Tenryu who thinks it's a hip-toss and Macho tags back out of embarrassment. Even the commentators are going "uhhh Lariat??" Mach decides to distract the ref instead while Haku continues to murder Tenryu in the corner. Haku drops a second rope elbow to pop open Tenryu's forehead like a pimple, so naturally Macho tags in to seize the advantage. Randy's doing a lot by doing a little, while Haku is doing a lot with a lot. Tenryu DDTs Haku who then walks into a Missile Dropkick from Takano, with Haku tagging in Macho Man while not showing any pain. Tenryu makes short work of Randy and lands another powerbomb that wouldn't have cracked any eggs for two. Tenryu has enough and batters Haku (stood at ringside) with a chair as Tenryu continues to bleed. Tenryu tags in for real as him and Macho tease going at it, but then Haku blasts past Macho to get at Tenryu in revenge for the chair shots. Savage looks confused and annoyed at his partner who is too busy beating up Tenryu at ringside to care. Haku then smashes a bottle over Tenryu's head (with the cameras missing it) as the crowd and Savage express their disbelief. Haku orders Savage to drop an elbow on Tenryu but Macho doesn't appreciate being talked to like that but drops the big elbow on Tenryu anyway and pins him to end the match.
Post-match Haku continues attacking Tenryu and Takano and Macho Man too, with all three barely able to stop him until Yatsu heads out to help Haku, officially starting the Natural Powers tag team. Tenryu finally recovers and sends everyone packing to give us an actual SWS angle! Savage looked more credible here than he did in the big shows but this was all about building up Haku and he looked AWESOME so job done.
Overall: What a crazy mix of some of the best stuff to come out of SWS and and complete crap. SWS is still fascinating to watch and cover, which is just as well as there's plenty more drama to come.
Next time we join SWS, they'll have a new President while the Natural Powers start their run on top.