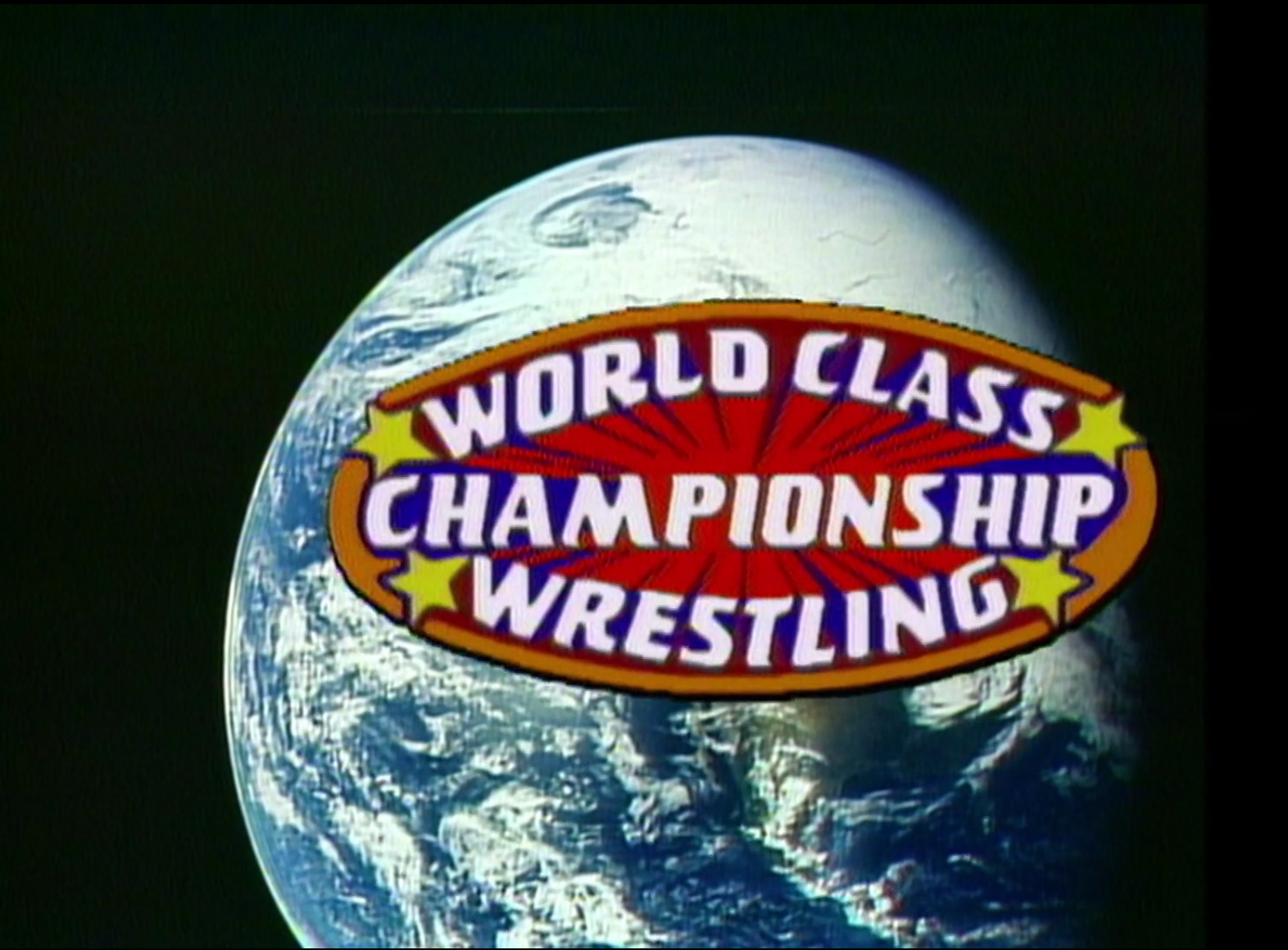 Taped from Dallas, TX
Airdate: November 9, 1985 (taped 11/01)
Attendance: unknown
Hosted by Bill Mercer
Can Kevin defeat Adams? What's new with the Dynamic Duo? Will Gang win in the main event? Who's that guy with Rude, and what's up with Rude's wrestling attire? What will be on the Thanksgiving Night card? Pour yourself a cup and enjoy some 'rasslin'!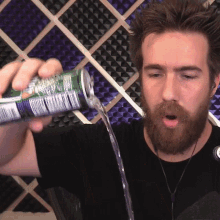 Opening montage.
Match 1: Rick McCord versus Billy Ash
Highlights:
For those unaware, Ash had just left Continental where he wrestled the likes of Roy Lee Welch and some ham'n'egger named Nick Patrick.
When Mercer mentioned the Thanksgiving spectacular happening at Reunion Arena on 11/28, the two combatants grappled like it was 1972.
Mercer also mentioned that WCCW had a special room rate at the downtown Dallas Hyatt Regency–$45/night. Wow!
Can you tell this match doesn't interest me whatsoever?
As Ash blocked a hip toss, he fed McCord one of his own.
Ash missed an elbow drop while Mercer advertised a Texas death match between Kabuki and Scott Casey on turkey day.
After Mercer acknowledged a steel cage match between the Dynamic Duo and the Von Erichs on the same card for the vacant NWA American tag team titles, McCord reversed an Irish whip only to eat a knee lift for 2.
Also on the card for the spectacular, Lance Von Erich will face "Hollywood" John Tatum.
While Missy will be in Tatum's corner, Sunshine will be in Lance's.
Ash dealt McCord a knee drop and got 2.
In case you wanted more information on the card, Jack Victory will return from knee surgery to challenge for the Texas title against Brian Adias.
But wait there's more! "Iceman" King Parsons will face off against the NEW American champion "Ravishing" Rick Rude who won the belt from him on 11/4 in Fort Worth.
Another knee drop by Ash got 2.
Yes, this match is THAT thrilling. Can't you tell?
Amazingly, the Dallas faithful chanted "go, Rick, go," and their favorite nailed Ash in the midsection.
McCord delivered his own knee lift and a fist drop for 2.
Backdropping Ash, McCord got another 2.
Ash reversed an Irish whip and clotheslined McCord.
1-2-3.
Ash won at 10:39.
Rating: *
Summary: Pure filler. I'm sure the WCCW crowd got up to get plenty of Budweisers during the match.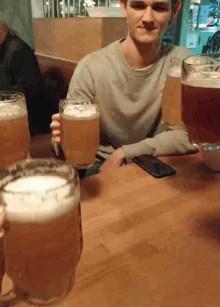 From Rude's NEW apartment, Mercer interviews the "Ravishing" one. Suddenly, a rather svelte and blond Percy Pringle III walks down the stairs to gloat about Rude's new title. While Pringle announces that he has other proteges to bring to WCCW, he won't name them. To finish the interview, Rude touts his "Rude Awakening" finisher, but will it be the DDT or the hangman's neckbreaker?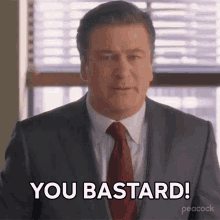 Match 2 (non-title): NWA American champion "Ravishing" Rick Rude (w/ Percy Pringle III) versus Mike Reed
Highlights:
Since this match was taped prior to the title change, Rude didn't carry the belt to ringside.
Reed attempted a cross body block, but Rude caught and fed him a backbreaker.
As he gorilla-press-slammed Reed, Rude picked him up at 2.
He suplexed Reed and picked him up again at 2.
When he clotheslined Reed, Rude picked up him a third time at 2.
He planted Reed with a Rude Awakening (DDT) and pinned him at 2:38.
Rating: DUD
Summary: Showcase match for Rude where the only thing noteworthy is those magenta tights.
(Missing from the episode is an interview with the Von Erichs including Lance. Don't ask me why. Go after WWE Network.)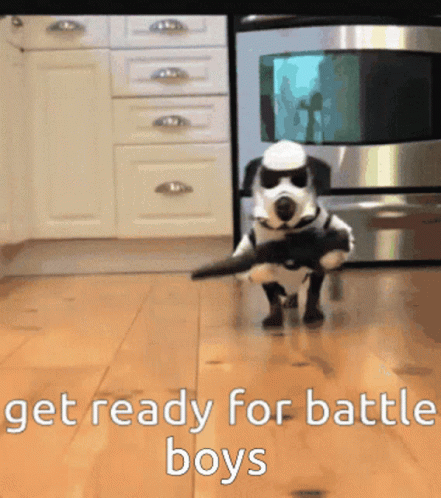 Match 3: Kevin Von Erich versus "Gentleman" Chris Adams
Highlights:
To hide his baldness, Adams wore a mask. HA!
Kevin backdropped him, but Adams escaped the ring to avoid getting unmasked.
Hopefully, if unmasked, he doesn't resemble Konnan.
Kevin leapfrogged Adams and followed with a dropkick.
When the Dallas faithful chanted "we want the mask," Adams gave their hero a cross corner whip followed by a kick to the midsection.
The Dallas faithful shifted to a "go, Kevin, go" chant, and Adams used chicanery to maintain his advantage.
With Kevin down on the mat, Adams unloaded a superkick.
Adams mounted the top turnbuckle, but Kevin caught and slammed him down to the mat.
After Kevin mounted the top turnbuckle, he launched a flying knee drop.
Kevin applied an Iron claw while Gino Hernandez, also clad in matching attire including mask, appeared at ringside.
While Kevin dealt Adams a knee lift returning him to the floor, Hernandez took Adams' place. SNEAKY!
Hernandez hooked an inside cradle with an assist from Adams' hooking Kevin's left foot.
1-2-3.
Adams won at 8:04.
Rating: **
Summary: Deviousness by the Dynamic Duo pays off. Interestingly, this must have been the actual main event because the Dallas faithful fled the Sportatorium afterward.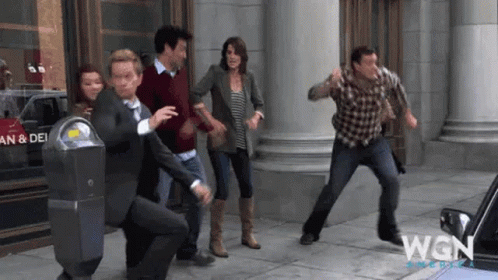 Match 4: One Man Gang versus Bruiser Brody
Highlights:
Due to a traveling snafu, Bruiser Brody wasn't available.
Therefore, Gang won by forfeit.
Rating: NONE
Afterward, Gang calls Brody a "coward" for not appearing. Kerry comes to ringside, climbs into the ring, and challenges Gang.
REAL Match 4: One Man Gang versus the "Modern Day Warrior" Kerry Von Erich
Highlights:
Kerry blasted Gang with a pair of discus punches, a pair of cross corner whips, and another discus punch landing Gang on Dream Street.
As the Dallas faithful chanted "go, Kerry, go," their hero attempted an Iron claw.
Gang prevented it, gave Kerry a cross corner whip, but missed an avalanche.
When Kerry gave Gang a cross corner whip, he came up empty on his follow-through.
Kerry doubled Gang over with a shoulder to the midsection, scooted back into the ring, and rolled him up for 2.
After he fed Gang a knee drop, Kerry got another 2.
The match segued to the floor, and they brawled like a couple of at the bar.
While referee Rick Hazzard called for the bell, he counted both wrestlers out at 5:14.
Rating: *
Summary: More of an exhibition due to the last-minute replacement.
Following the match, Kerry annihilates Gang with a discus punch in the ring and gives him a cross corner whip. Gang grabs his chain and smashes it onto Kerry. How dastardly! As Gang chokes Kerry with the chain, he obliterates Hazzard. Reed and McCord try to rescue Kerry but fail miserably. Adias and Parsons storm the ring to control the mayhem while Kerry regains his bearing and nails Gang leading to his departure.
Conclusion: As the throwaway main event filled time and thrilled the Dallas faithful, the Kevin-Adams match had a great booking ploy for the heels to win. Rude looks like a million bucks, so let's hope he can be the true heel champion for the Von Erichs to chase.
Next week, Parsons and Adias battle the Dynamic Duo, and Kerry squares off against Rude.
TV Rating: NONE
Stay tuned for WCCW 11-16-85!
Comments? Suggestions? Send them to me at rsg@rockstargary.com and follow me on Twitter (@rockstargary202). Also, please check out all of my reflections at rockstargary.com including the Monday Night War and Herb Abrams' UWF!