Rock Star Gary reflects on AWA 03-05-1988
By Rock Star Gary on 2nd March 2022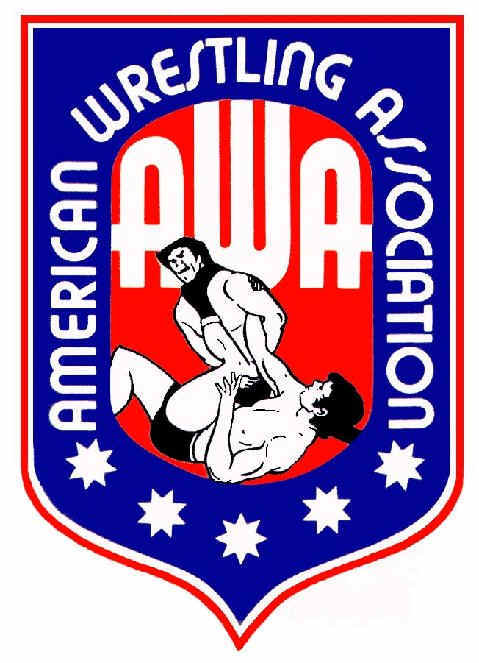 Taped from Las Vegas, NV
Airdate: March 5, 1986 (taped 2/19)
Attendance: 2,000
Hosted by Larry Nelson, Rod Trongard, & Lee Marshall
Welcome to the Stagger Lee Memorial portion of AWA history! Can the Midnight Rockers retain, or will the Nasty Boys achieve glory? How will Von Raschke fare against the sinister Al-Kaissie? What's going on with "Cool" Curt? Let's climb the mountain for some great AWA action!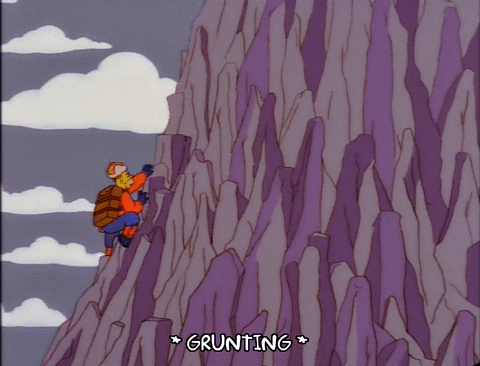 Opening montage.
Match 1: "Cowboy" Bob Orton versus Bill Anderson
Highlights:
Orton planted a back elbow and followed with a HARD cross corner whip to injure the back.
When he slammed Anderson, Orton landed a knee drop.
He tossed Anderson down to the concrete floor, leaped from the apron, and scored with an axe handle.
As he dealt Anderson a backbreaker, Orton got 2.
Orton fed Anderson a chiropractic adjustment but ate the top turnbuckle.
After Anderson gave Orton a cross corner whip, he swallowed some knee on his follow-through.
OK, maybe not like THAT.
Orton mounted the second turnbuckle and obliterated Anderson with a flying knee drop.
While he planted Anderson with a piledriver, Orton won at 3:49.
Rating: ½*
Summary: Showcase match for Orton whose opponent might need to take up consulting to get ahead in life.
Match 2: Jerry "The King" Lawler versus Samoan Joe
Highlights:
For those unaware, Samoan Joe was portrayed by Joe Afamasaga from New Zealand.
Yes, folks, the AWA collaborated with Memphis to maintain/enhance their roster and tour schedule. Gotta keep the Midnight Rockers booked so they could afford booze and such, right?
Lawler scored with an elbow drop and landed a knee drop.
As Joe botched a back drop, Lawler schooled him with a fist drop.
Lawler tried to ram him face-first into the top turnbuckle, but Joe's head is thicker than molasses on a cold winter day. Therefore, it did NOT work.
When he put Lawler down with a shoulder block, Joe scored with a diving head butt.
Joe mounted the second turnbuckle but missed a flying head butt.
After Lawler slammed him, he mounted the second turnbuckle and annihilated Joe with a flying fist drop.
1-2-3.
Lawler won at 5:08.
Rating: ½*
Summary: Showcase match for Lawler as Joel Seanoa allegedly saw dollar signs when he cast his young eight-year-old eyes on the gimmicked jabronie.
Nelson promotes next week's matchup for the World title— "Cool" Curt Hennig versus Lawler. As Hennig joins him, his sunglasses are NOT flattering. Nevertheless, Hennig cuts a promo on Lawler.
Match 3: Badd Company versus Tim "Spitball" Patterson & Greg "Screwball" Robertson
Highlights:
For those who read my UWF reflections, you may recall Patterson as enhancement talent or as the Bounty Hunter. His partner may or may not be related to the Missing Link. I'll leave that up to you, my loyal RSG-ites.
Patterson, true to form, lit up the Vegas sky with a pair of arm drags. Well, he did that so that your friend but not mine Pat Tanaka could earn some cheap heel heat.
When Tanaka tossed Patterson down to the concrete floor, Diamond slammed Patterson. OUCH!
Diamond tagged in and launched a flying forearm to Patterson.
As Diamond fed Patterson a front suplex, Tanaka tagged in, gave Patterson a cross corner whip, but came up empty on his follow-through.
Tags were exchanged on both sides, and Robertson purposely avoided Diamond's offense to say: "fuck you, this is real to me, dammit."
After Diamond clotheslined Robertson, Tanaka tagged in, and Badd Company hit a catapult/DDT combo to Mr. Screwball.
1-2-3.
Badd Company won at 4:09.
Rating: ½*
Summary: Showcase match for the Shooting Stars.
After the match, Badd Company teaches Robertson a lesson in humility. Dude, you're on ESPN.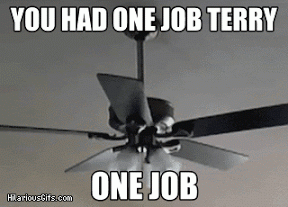 Nelson interviews Greg Gagne who puts over Badd Company and next week's title match. Afterward, he lies about traveling all over the country defending the International TV title.
Match 4: Sheik Adnan Al-Kaissie versus Baron Von Raschke
Highlights:
Wow! A 49-year-old against a 47-year-old. Someone must have lost big at the craps table.
Nonetheless, Al-Kaissie attacked Von Raschke before the bell and raked the back to collect forensic evidence. Hey Dexter, are you watching?
Von Raschke fought fire with fire much to the delight of the Vegas faithful.
As the post-Valentine's Day crowd bestowed their love for the claw, Von Raschke escaped a trapezius hold and scared the BEJEEZUS out of Al-Kaissie with a potential clawing.
Von Raschke dealt Al-Kaissie a top turnbuckle count-along and slammed him.
After he fed Al-Kaissie an elbow drop, Von Raschke backdropped him.
Von Raschke applied the claw, but Al-Kaissie successfully exited the ring.
While Von Raschke joined him, he rammed Al-Kaissie face-first into the apron.
Upon getting chased around the ring, Al-Kaissie brandished a foreign object and CREAMED Von Raschke with it.
Referee Gary DeRusha called for the bell to disqualify Al-Kaissie at 7:12.
Rating: *
Summary: Despite the smoke-and-mirrors used to disguise what's supposed to be a wrestling match, the Vegas faithful were hungry for whatever Von Raschke was dishing out.
After the match, Al-Kaissie tries to destroy Von Raschke's claw hand to no avail. Von Raschke puts a knee into the midsection before Al-Kaissie hightails it back to the locker room.
At ringside, Marshall interviews Von Raschke who cuts a promo on wants to "squeeze the blackness from (Al-Kaissie)."
Match 5: Ricky Rice & Steve Olsonoski versus Dennis Stamp & Destroyer Samoan
Highlights:
Holy National Enquirers, Batman! Donna has replaced Marshall at the broadcast table. Whispering could be heard, but what was being said?
Destroyer tried to ambush the babyfaces but got clotheslined with his own tapa cloth.
When Olsonoski slammed Destroyer, Rice tagged in and delivered a leg drop, brother.
Rice clotheslined Destroyer, and tags were exchanged on both sides.
As Stamp put a boot into the midsection, he gave Olsonoski a cross corner whip.
He tried to ram Olsonoski into Destroyer's head, but Olsonoski responded with a meeting of the minds.
After Olsonoski fed a dropkick to Stamp, Rice tagged in and slammed Stamp.
Rice suplexed Stamp and got 2.
While Olsonoski tagged in, he rolled up Stamp for another 2.
Allegedly a tag occurred between the nefarious jabronies, and Destroyer clotheslined Olsonoski.
Destroyer missed a diving head butt, and tags were exchanged on both sides again.
When Rice gave Stamp a cross corner whip, he botched a monkey flip attempt.
Rice struggled but succeeded with it, and Olsonoski tagged in.
As the babyfaces launched double flying back elbows, Olsonoski got 2.
Olsonoski backdropped Stamp, Rice tagged in, and he dropkicked Stamp twice.
After Rice launched a cross body block, he pinned Stamp at 4:57.
Rating: *
Summary: Showcase match for Rice and his tag team partner of the month.
Back at the studio, Nelson interviews Rice who can't figure out which way is up. Next, Madusa drags Mr. Magnificent onto my screen, and I scream for Windex immediately. He tries to be a decent poet, but he's too dumb to truly know it.
Match 6 for the AWA World tag team titles: The Midnight Rockers (champions) versus the Nasty Boys
Highlights:
Marshall rejoined the broadcast table for this match.
As Knobbs ran over him like a Mack truck, Michaels retaliated with a leapfrog and steamroller-shoulder-block of his own.
Tags were exchanged on both sides, and Sags missed an elbow drop.
When tags were exchanged on both sides again, the Midnight Rockers uncorked a double hip-toss and double elbow drop to Knobbs. Nifty!
Sags tagged in, but Michaels used his quickness to evade Knobbs.
In the process, Knobbs inadvertently bulldozed Sags. Oops.
Jannetty tagged in, but Michaels dropkicked Sags before exiting the ring.
After he gave Knobbs a series of cross corner whips, Jannetty BLASTED him, and the female contingent of the Vegas faithful roared their approval.
Tags were exchanged on both sides yet again, and Michaels mounted the top turnbuckle to lower the boom upon Sags.
While Knobbs placed a knee into Michaels' back, Sags unloaded a double axe handle. SNEAKY!
Knobbs tagged in, gave Michaels a cross corner whip, and followed with a wicked clothesline for 2.
As Sags tagged in, he double-whipped Michaels into the heel corner to injure the back.
Sags distracted referee Gary DeRusha so that Knobbs could give Michaels the business in the heel corner. How dastardly!
When Sags applied a Knobbs-assisted abdominal stretch, Jannetty distracted DeRusha.
The Nasty Boys illegally switched, and Knobbs reapplied the abdominal stretch.
After Sags legally tagged in, he fed Michaels a backbreaker for 2.
Sags reapplied the Knobbs-assisted abdominal stretch until DeRusha caught Sags' shenanigans.
While Knobbs tagged in, he gave Michaels a cross corner whip but ate boot on his follow-through.
Sags tagged in, gave Michaels a cross corner whip, and followed with a lariat for another 2.
As Michaels scored with a superkick, Jannetty got the HOT TAG.
Sags reversed a cross corner whip, but Jannetty leaped to the second turnbuckle.
When Jannetty launched a cross body block, he only got 2 thanks to a save by Knobbs.
With all four wrestlers in the ring, Michaels dropkicked Knobbs out of the ring.
Michaels flew with a plancha to Knobbs on the concrete floor, and they fought outside the ring. Amazing!
After Knobbs returned, Jannetty mounted the top turnbuckle and soared with another cross body block.
1-2-3.
The Midnight Rockers retained at 14:37.
Rating: ***½
Summary: Wow! What a barnburner! These tag teams may have a future in our beloved sport. The tag formula works to perfection as they have the Vegas faithful eating out of their hand. Also, the flow of the match is steady and not too overloaded on the heel side. Let's not forget the tremendous high-flying and speed of the Midnight Rockers. Can we have an encore please?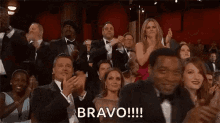 Back at the studio, the Nasty Boys are LIVID about losing while poor Nelson cowers in fear. They're ready to declare war on the Midnight Rockers. Knobbs rightfully and profanely complains that he was the illegal man in the ring, but the referee's decision is FINAL in the AWA.
In case you forgot, Lawler challenges Hennig for the World title next week.
Conclusion: Unquestionably, the main event is worth your while to check out. The Midnight Rockers make AWA programming must-see-TV each time they appear. The Nasty Boys get so close to winning before the rug gets pulled out from under them. What do you think?
TV Rating: NONE
Stay tuned for AWA 03-12-88!
Comments? Suggestions? Send them to me at [email protected] and follow me on Twitter (@rockstargary202). Also, please check out all of my reflections at rockstargary.com including the Monday Night War and Herb Abrams' UWF!