Rock Star Gary reflects on AWA on ESPN 01-24-1988
By Rock Star Gary on 10th January 2022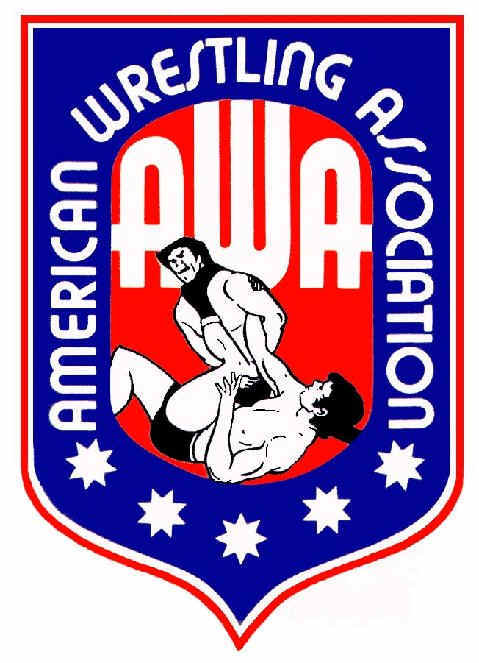 Taped from Las Vegas, NV
Airdate: January 24, 1988 (taped 12/27)
Attendance: 2,000
Hosted by Larry Nelson, Ron Trongard, & Ray "The Crippler" Stevens
Can the Midnight Rockers regain the coveted World tag team titles? Or will Dangerously intervene to help the Midnight Express retain? Who in the blue hell is Billy Jack Strong, and what happens when he runs into someone named Stone? Pick yourself up and let's enjoy!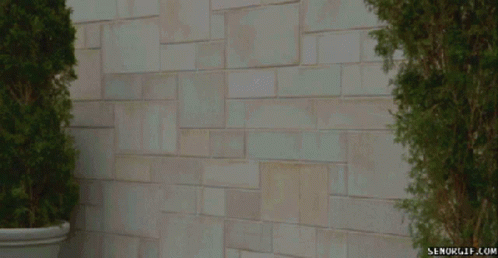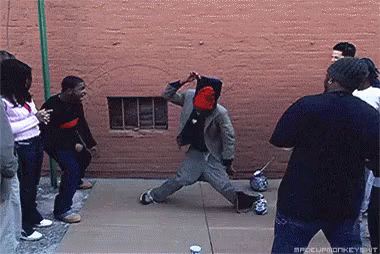 POINT OF ORDER: Unlike the previous AWA tapings, this one was retrieved from Peacock; thus, there will be no screen captures for the foreseeable future. My apologies.
Opening montage.
Match 1: "Mr. Magnificent" Kevin Kelly & "Slick" Nick Kiniski (w/ Madusa Miceli) versus Van Van Horne & Jake "The Milkman" Milliman
Highlights:
Kiniski tagged in, fed Van Horne a knee lift, and slammed him.
When Kelly tagged in, the heels scored with a double back elbow.
Kelly clotheslined Van Horne and tagged in Kiniski.
As Kiniski piledrove him, he pinned Van Horne at 3:20.
Rating: DUD
Summary: Showcase match for the bleach blonds listed #3 in the tag team rankings. Who's better than these guys?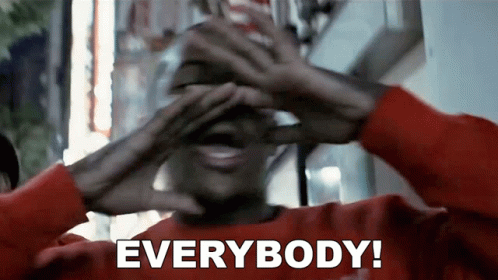 Oh, wait. In actuality, the teams ahead of them square off in the main event.
Match 2: Billy Jack Strong versus Tom "Rocky" Stone
Highlights:
Billy Jack who? Billy Jack who and I don't care?
No, Strong was portrayed by Steve DiSalvo who would later perform in WCW.
For those curious, this match's rather infamous.
Strong hip-tossed Stone, tried to clothesline him over the top rope, but Stone wasn't nimble enough. Methinks Strong might not have appreciated Stone's gaffe.
As Stone tried to slam him, Strong blocked it and dealt him his own slam.
Strong clotheslined him again, but Stone responded by raking the eyes.
When he flapjacked Stone, Strong delivered a flying shoulder block.
Important note: Stone appeared OUT COLD after that maneuver.
Strong delivered a sidewalk slam without going down with him, mounted the second turnbuckle, and flattened Stone with a sloppy DDT. In the process, Stone crumpled down to the mat dazed.
After he planted Stone with a tombstone, Strong pinned him at 3:58.
Rating: ½*
Summary: Showcase match for Strong as Stone probably can't remember his zip code after this match. To say the least, Strong needs a lot more seasoning.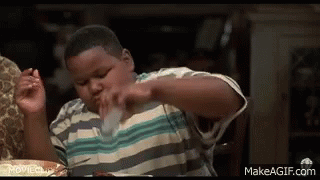 PRO WRESTLING ILLUSTRATED PRESS CONFERENCE: Bill Apter interviews "Chief" Wahoo McDaniel who touts his ability in strap matches. No offense, dude, but that's not saying much. Nevertheless, when discussing Dangerously, McDaniel describes the manager's intellect and job function in detail somewhat enthusiastically. Apparently, McDaniel is training Strong, so McDaniel's got his work cut out for him.
Match 3: Soldat Ustinov (w/o Adnan Al-Kaissie) versus Dennis Stamp
Highlights:
Ustinov slammed Stamp, followed with an elbow drop, and picked him at 2.
When he gave Stamp a cross corner whip, Ustinov came up empty on his follow-through.
Stamp backdropped him, gave Ustinov a cross corner whip, but ate a big boot on his follow-through.
1-2-3.
Ustinov won at 2:03.
Rating: DUD
Summary: Unimpressive showcase match for Ustinov.
Match 4 for the AWA World tag team titles: Original Midnight Express (champions w/ Paul E. Dangerously) versus the Midnight Rockers
Highlights:
Mick Karch replaced Stevens at the broadcast table.
As Michaels dealt him a ten-punch count-along, he belted Condrey out of the ring.
On the concrete floor, Jannetty fed Condrey an atomic drop.
Rose charged Jannetty and suffered the same fate. I'm certain Dangerously will NOT be taking his proteges down the road a bit for some legal Nevada shenanigans tonight.
When the Vegas faithful chanted "Paul E. sucks," the Midnight Express bolted from the match.
The Midnight Rockers grabbed the belts to celebrate their victory, so the Express returned without haste.
After Michaels reversed a cross corner whip, Jannetty unloaded upon Condrey in the babyface corner.
Michaels reversed another cross corner whip sending Condrey into the heel corner, and Rose mistakenly nailed him. Oops.
While tags were exchanged on both sides, Jannetty used the top rope to flip out of an arm bar and hip-tossed Rose twice.
Michaels tagged in, but Dangerously jumped onto the apron to distract referee Marty Miller.
With Miller distracted, Condrey low-bridged Michaels spilling him down to the concrete floor. SNEAKY!
Condrey joined and fed Michaels a backbreaker down there much to the chagrin of the young female Vegas faithful.
As the distraction continued, Condrey rammed Michaels back-first into the apron. How dastardly!
Rose suplexed Michaels back into the ring for 2.
When Rose clotheslined him for another 2, Michaels sold it with a 360° flip. Woohoo!
Condrey tagged in, delivered another backbreaker, but couldn't get 3.
After Rose tagged in, he hit a sidewalk slam for yet another 2. McDaniel should advise Strong on this.
Nonetheless, Rose placed a knee into Michaels coming off the ropes and tagged in Condrey.
Condrey got a bit cocky, so Michaels made him pay for it. In Bitcoin perhaps?
While Rose tagged in, he slammed Michaels, mounted the second turnbuckle, and uncorked a pumphandle splash for only 2 thanks to Jannetty. Could that be where Leon White learned it?
Condrey tagged in and applied a Rose-assisted abdominal stretch. Nefarious!
As Rose mounted the top turnbuckle, he lowered the boom onto the prone Midnight Rocker for another 2.
Condrey tagged in, measured and hammered Michaels, and baited Jannetty in.
Since Miller was distracted again, Rose stepped in and guillotined Michaels with the top rope. Evil!
When Rose tagged in, the Midnight Express missed a double clothesline.
Michaels scored with his own double clothesline…slowly…leading…to…HOT TAG Jannetty.
Although the mean temperature in Vegas in January is between 28° and 59° Fahrenheit, the roof of the Showboat BLEW OFF due to the monstrous reaction from the Vegas faithful.
Jannetty coordinated a meeting of the minds of the Midnight Express, got reversed on an Irish whip, and hooked an inside cradle for 2.
With all four wrestlers in the ring, Condrey suplexed Michaels taking Miller down at the same time and injuring his ankle.
Rose dispatched Michaels to the concrete floor, and Condrey trapped Jannetty in a full nelson.
While Jannetty mule-kicked Rose away, his momentum took both he and Condrey down to the mat.
Referee Bob Warren approached ringside and counted along with Miller.
Who will they choose as the victors?
As Warren raised the arms of the Midnight Rockers, I have but one thing to say…
WE HAVE NEW CHAMPIONS!
The Midnight Rockers won at 14:52.
Rating: ****
Summary: Tremendous victory for the Midnight Rockers as they cement themselves as the faces of the promotion.
For those curious about what and where the AWA was doing:
01/02 (Tokyo, Japan): Curt Hennig retained the AWA title against Tiger Mask II by being counted out of the ring.
01/03 (Tokyo, Japan): Curt Hennig retained again with a double countout against John Tenta.
01/04 (Memphis, TN): The Midnight Rockers defeated Scott Hall and Ken Wayne by DQ.
01/05 (Choshi, Japan): Curt Hennig retained again by beating Toshiaki Kawada.
01/11 (Memphis, TN): Scott Hall and Ken Wayne defeated the Midnight Rockers by DQ. Also, the Power Twins lost to the Bruise Brothers. You may recall them from my UWF reflections.
01/18 (Memphis, TN): Curt Hennig defeated Jerry "The King" Lawler in a title versus ring match. In a no-DQ match, the Midnight Rockers beat Scott Hall and Ken Wayne to settle that mini-feud.
02/04 (Minneapolis, MN): In a cage match, Greg Gagne defeated Curt Hennig to become World champion. Two things: this was the final AWA card at the Minneapolis Auditorium, and the belt was returned to Hennig.
Conclusion: The main event is a major must-see if you've not already done so. A bit more high-flying or team synchronicity could have made the match *****. In addition, despite being quite a hoss, Strong almost turned Stone's brain into mush. Ustinov looked as inept as a fork at a soup convention, and Madusa's men made mincemeat out of their enhancement talent. Get all this!
TV Rating: NONE
Stay tuned for AWA on ESPN 02-13-88!
Comments? Suggestions? Send them to me at [email protected] and follow me on Twitter (@rockstargary202). Also, please check out all of my reflections at rockstargary.com including the Monday Night War and Herb Abrams' UWF.