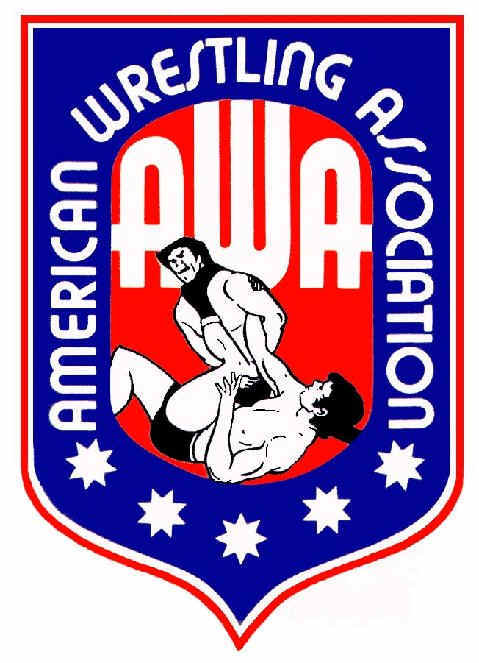 Taped from Las Vegas, NV
Airdate: December 31, 1986 (taped 11/21)
Attendance: unknown
Hosted by Larry Nelson, Rod Trongard, & Lord James Blears
Can Hennig defeat Bockwinkel to become World champion? Or will the clever champion find a way to retain? AWA dedicated an entire telecast entirely for this match, so it must be good, right?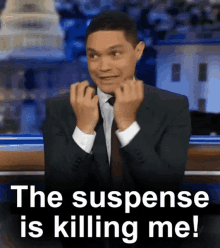 Opening montage.
How was the match organized? If you recall in my last reflection, I mentioned a series of battle royals to determine the #1 contender to the World title. Let's run down the battle royal results:
10/5 (Racine, WI): "Superfly" Jimmy Snuka
10/12 (Wautoma, WI): Shawn Michaels
10/18 (Las Vegas, NV): Curt Hennig
10/19 (St. Paul, MN): Curt Hennig
10/24 (Green Bay, WI): Curt Hennig
10/26 (Chicago, IL): Curt Hennig
11/08 (Watertown, WI): Curt Hennig
11/12 (Neenah, WI): Marty Jannetty
11/14 (Wausau, WI): "Wild" Bill White
As you can see, Hennig won five of the nine battle royals listed with no one winning twice. Therefore, Hennig, 28, earned a shot at the World title belt worn by 52-year-old Bockwinkel. Here's how it went down:
Match 1 for the AWA World title: Nick Bockwinkel (champion) versus Curt Hennig
Highlights:
Despite a friendly handshake, Bockwinkel dropkicked Hennig in the back.
Bockwinkel slammed Hennig and got 2.
When Blears claimed that he didn't "think it would go" the time limit, the length of the battle had been properly established.
Nonetheless, Bockwinkel caught Hennig with a quick rollup for another 2.
As Blears described a pin as 1/20th of a minute, Bockwinkel displayed his ring generalship with a side head lock.
They switched between headscissors and head lock until they reached a stalemate.
After they botched a hip toss, Hennig repeated the spot.
Bockwinkel slammed him, but Hennig returned the favor.
Following a commercial break, Hennig maintained an arm bar.
Bockwinkel escaped but rapidly found himself trapped in a hammerlock.
While Hennig caught him with a hammerlock half nelson, he only got 2 due to a bridge by Bockwinkel.
At the fifteen-minute mark, Bockwinkel gave Hennig a cross corner whip but came up empty on his follow-through.
In fact, he whacked his shoulder on the ring post.
With Bockwinkel writhing in pain, Hennig seized the opportunity to further injure the arm.
Bockwinkel rebounded with a knee to the midsection and slammed Hennig twice.
When the Vegas faithful chanted "Let's go Curt," their hero applied a short arm scissors on Bockwinkel's arm.
Bockwinkel escaped and secured a toe hold.
As Hennig escaped, he dealt Bockwinkel a pair of elbow smashes.
Hennig resumed the short arm scissors until Bockwinkel used leverage and the trunks to earn a 2-count. Bockwinkel's heel mannerisms never left his arsenal.
At the twenty-five-minute mark, Bockwinkel took Hennig down with a drop toe hold.
Limping, Hennig delivered a knee drop onto Bockwinkel's arm but injured himself in doing so.
Bockwinkel captured Hennig in an Indian death lock at the thirty-minute mark. Still hanging in there? I hope so.
After Bockwinkel planted a series of knee drops to the midsection, he sent Hennig to the concrete floor.
Upon Hennig's return, Bockwinkel gave him a cross corner whip and locked on a sleeper.
During Hennig's escape, Henning, Bockwinkel, and referee Gary DeRusha spilled down to the concrete floor.
Hennig rammed Bockwinkel face-first into the apron, pulled him back into the ring, and chopped him down for 2.
While Hennig rammed Bockwinkel's injured arm into the ring post, Bockwinkel attempted a figure-four leg lock. Hey, it worked for other World champions not named Hogan.
Hennig immediately blocked it, yet Bockwinkel tenaciously tried again.
When Hennig blocked it a second time, Bockwinkel belted him for 2.
Hennig sprang back into action, launched a cross body block, but only got 2.
As Bockwinkel ejected him from the ring, he rammed Hennig face-first into the apron twice.
Next, he bounced Hennig's head off the carpeted wooden stairs, but Hennig rebounded by ramming Bockwinkel's leg into the ring post twice.
Hennig applied his own toe hold, but Bockwinkel returned fire by snapping Hennig's neck on the top rope.
Upon attempting to slam Hennig, Bockwinkel's leg gave out, so Hennig earned a 2-count.
At the forty-minute mark, Bockwinkel employed another knee to the midsection.
Bockwinkel piledrove Hennig but got just 2 because Hennig put his foot on the bottom rope.
Afterward, Bockwinkel cleverly trapped Hennig in a rope-assisted toe hold unbeknownst to DeRusha. SNEAKY!
Hennig escaped with a head butt and fed Bockwinkel a leg drop precariously between the wickets.
While Hennig hit a knee lift, Bockwinkel bounced off the ropes and decked him.
Hennig hooked a Boston crab at the forty-five-minute mark.
Although Rick Martel submitted the World title away to this hold less than a year ago, Bockwinkel powered out to escape. After all, he's a model champion.
Hennig cinched Bockwinkel in an inside cradle but only got 2.
When he piledrove Bockwinkel, Hennig almost became champion.
Why almost? Because somehow a dazed Bockwinkel got his foot on the bottom rope.
Each wrestler nailed a right cross, and both went down hard like the stock market on October 29, 1929.
As Bockwinkel countered a side head lock with a belly-to-back suplex, he got 2.
Hennig retaliated with an O'Connor roll for 2.
After he dropped a series of elbow drops, Hennig earned another 2-count.
He gave Bockwinkel a cross corner whip and followed with a standing dropkick. Nifty!
Dragging Bockwinkel to the center of the ring, Hennig nearly got the pin.
Bockwinkel returned fire with a shot to the throat for 2. Fortunately, DeRusha's let things go and didn't disqualify him.
With ten minutes left, Bockwinkel caught Henning in an abdominal stretch.
Hennig escaped but ate another pair of knees to the midsection.
While Bockwinkel achieved a 2-count, Hennig used a double leg take down and a spinning toe hold.
Bockwinkel escaped by making Hennig HIT THE POLE, sail through the ropes, and fall to the concrete floor.
With Hennig BUSTED OPEN, Bockwinkel rammed him face-first into the apron.
The Vegas faithful, hanging on every move, began to boo Bockwinkel.
When Hennig returned to the ring, Bockwinkel dribbled his head on the ring post. OUCH!
Hennig bled profusely so Bockwinkel creamed him for 2.
As another right hand put Hennig down, Bockwinkel got another 2.
Hennig rebounded by landing an Axe, and the Vegas faithful eagerly smelled a title change.
Upon receiving a second Axe, Bockwinkel was also BUSTED OPEN.
Meanwhile, a fan in the second row demonstrated Bockwinkel's blade job. C'mon, man, think of the children!
Nevertheless, with five minutes remaining, Hennig leveled Bockwinkel with a third Axe.
He rang Bockwinkel's bell, and Nelson screamed "four minutes!"
After Hennig gave him another cross corner whip, he planted Axe #4.
Three minutes remained, and Hennig dealt Bockwinkel a ten-top-turnbuckle count-along.
While he suplexed Bockwinkel, Hennig got yet another 2.
Another knee lift by Hennig wobbled the champion with only two minutes left.
Landing another elbow drop, Hennig made the cover.
Do we have a new champion?
1-2-NO!
When Hennig hooked a figure-four leg lock, Bockwinkel's pain could be felt throughout the Showboat.
Wearing the crimson mask, Hennig held the submission hold, and the Vegas faithful was on the edge of its seat.
Will Bockwinkel submit?
Thirty seconds remained, and Bockwinkel pleaded with DeRusha.
The bell rang, and the match reached the time limit.
As a result, DeRusha ruled the bout a time-limit draw.
Bockwinkel retained at 60:00.
What a masterpiece!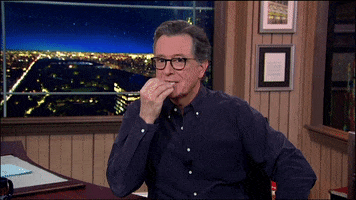 Rating: *****
Summary: Folks, if you want to teach someone what the definition of professional wrestling is, this match defines it. Back-and-forth action with strong psychology oozes out of every pore of the match. Without question, Bockwinkel brought Hennig up to his level and made a STAR out of him. Despite the number of holds in the match, it was never boring. Also, Blears' commentary is thorough, enlightening, entertaining, and worthwhile.
After the match, a bloodied Bockwinkel lies flat on the mat gasping for air. In the meantime, Hennig feels both triumphant and dejected as he came THIS CLOSE to becoming champion.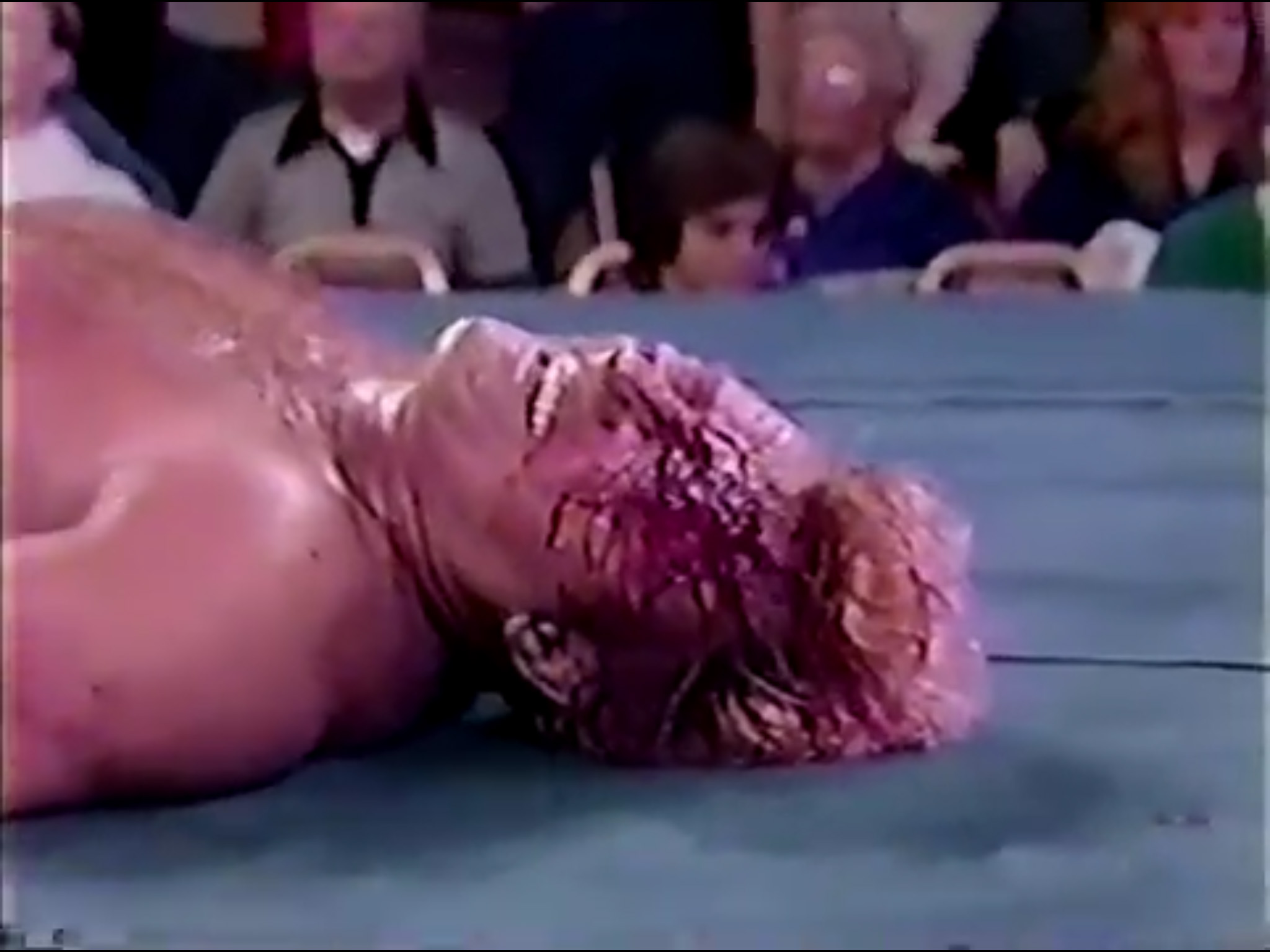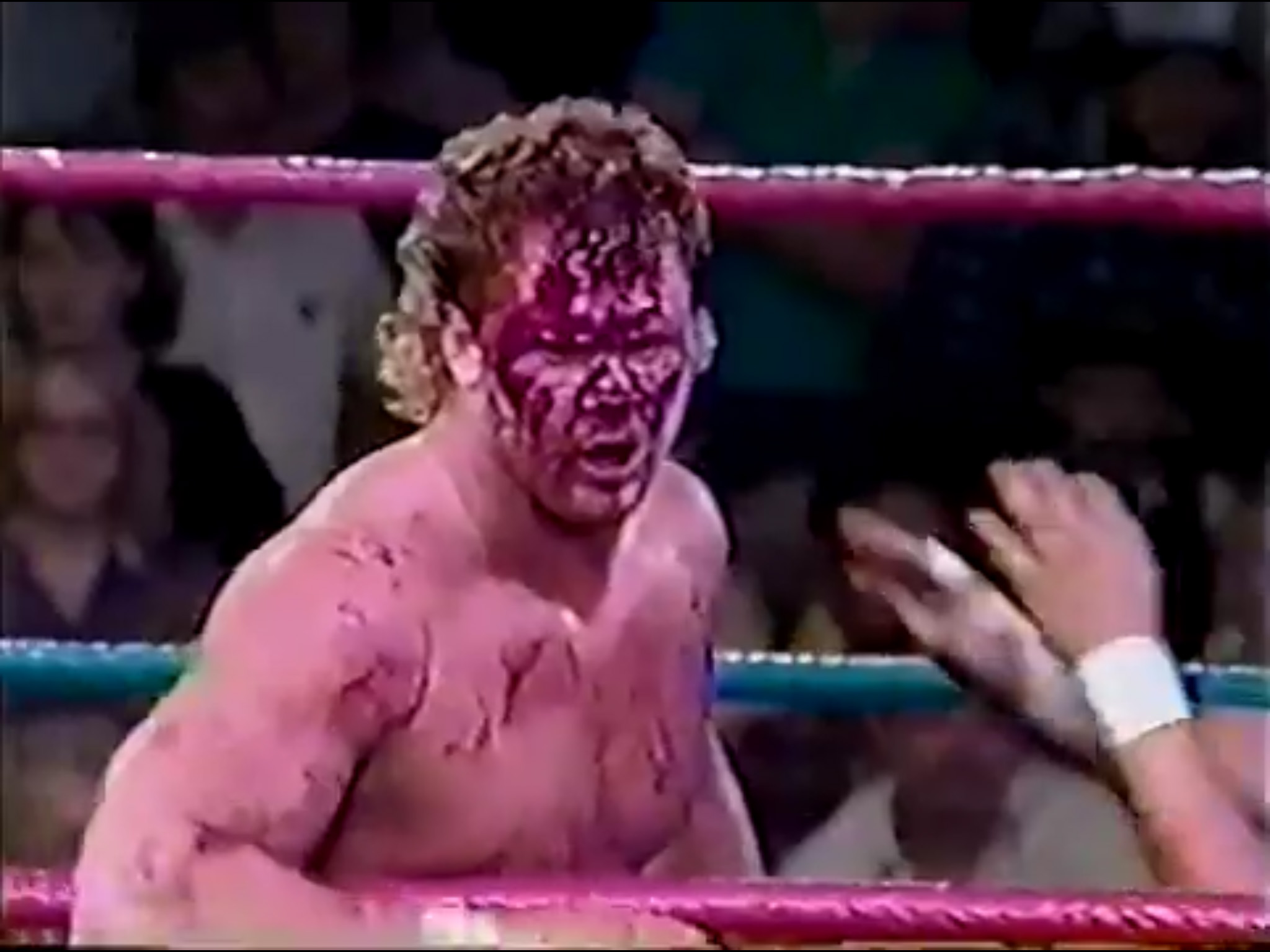 In the ring, Nelson interviews Hennig who touts Bockwinkel for the match. He's "got (Bockwinkel's) number, and (warns Bockwinkel) you're mine." DeRusha confirms the time-limit draw, and Greg Gagne describes the match as "one of the greatest…I've ever seen." For once, I agree with him. He shakes Hennig's hand to end the segment.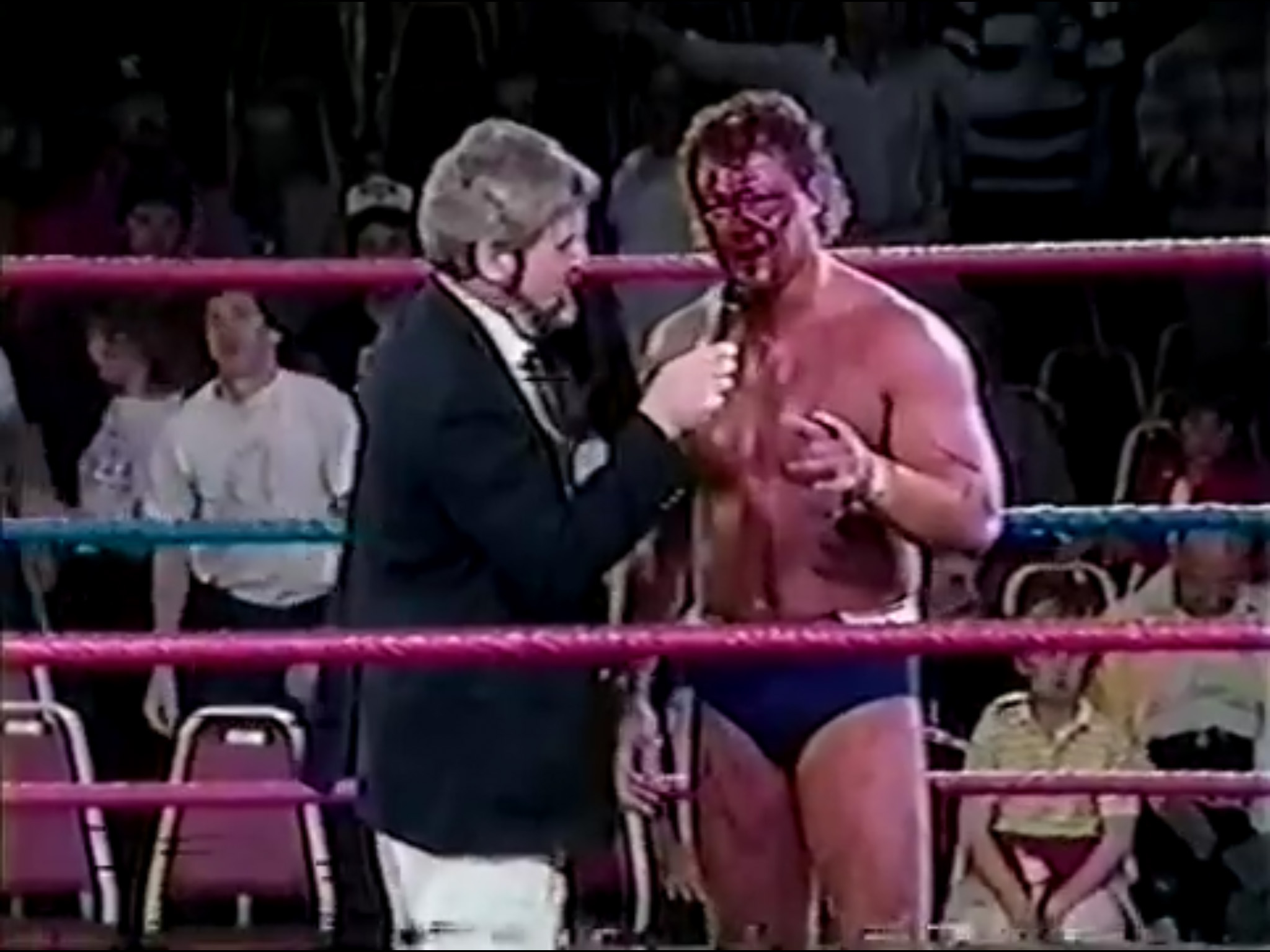 Conclusion: Perhaps this is the best match in the history of the AWA. I know that Verne and Bockwinkel put on some barnburners, but this match surpasses the great territory feud. In fact, it showed that the AWA was a national treasure if only to wrestling fans. If you've not seen this match, you owe it to yourself and your friends to gather and enjoy it. If you've seen it but not lately, don't hesitate to revisit it as it's worth your time and should entertain you for over an hour.
I welcome and look forward to your thoughts.
TV Rating: NONE
Stay tuned for AWA Brawl in St. Paul '86!
Comments? Suggestions? Send them to me at [email protected] and follow me on Twitter (@rockstargary202). Also, please check out all of my reflections at rockstargary.com including the Monday Night War and Herb Abrams' UWF!