Rock Star Gary reflects on AWA on ESPN 10-05-1986
By Rock Star Gary on 15th November 2021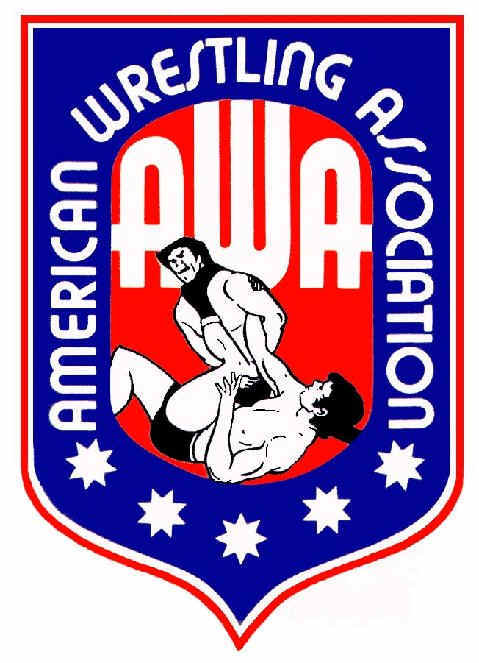 Taped from Las Vegas, NV
Airdate: October 5, 1986
Attendance: unknown
Hosted by Larry Nelson, Rod Trongard, & Lord James Blears
You want some Midnight Rockers, don'tcha? Well, here they are! Also, DeBeers, Rheingans, and even your friend but not mine Zbyszko show off on ESPN.
Opening montage.
Match 1: Larry Zbyszko (w/ Mr. Go) versus Butch Cooper
Highlights:
During his introduction, Zbyszko stalled to waste valuable time.
Ninety seconds after the opening bell, Zbyszko took down Cooper. In the meantime, my Uncle Ben's rice was ready.
Zbyszko landed a spin kick to the midsection and dealt Cooper a backbreaker.
When he slammed Cooper twice, Zbyszko delivered another backbreaker.
He piledrove and pinned Cooper at 4:25.
Rating: DUD
Summary: Showcase match for Zbyszko whose mouth ran more than he did.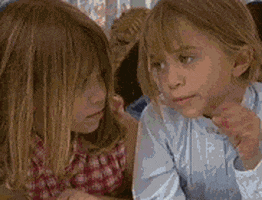 In the ring, Nelson interviews Zbyszko with Mr. Go. Zbyszko vehemently wants a "fair chance at (his) destiny." Literally, he begs AWA President Stanley Blackburn for a World title shot. Next, he cuts a promo on Bockwinkel and calls the fans "spud heads."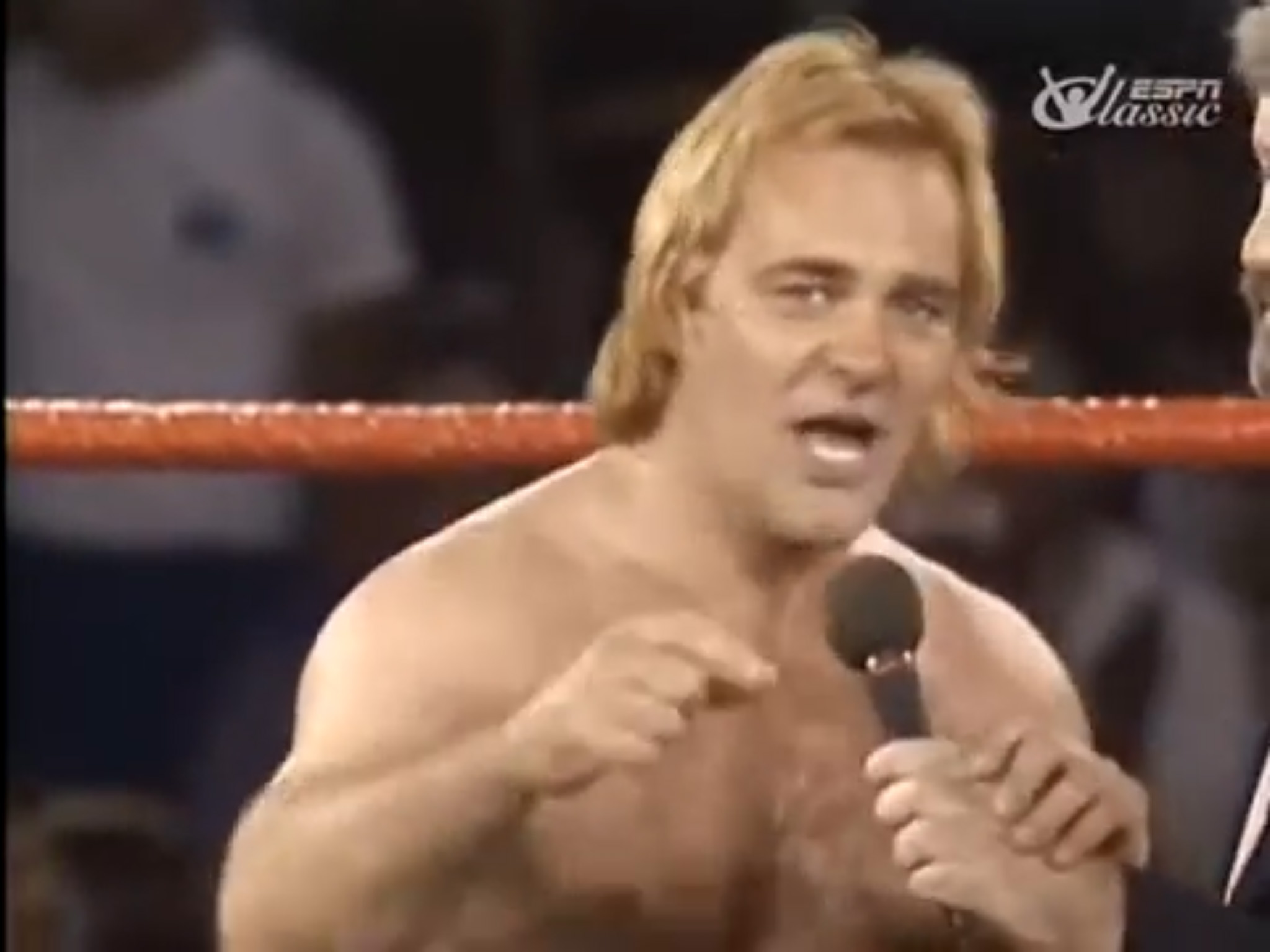 Match 2: Brad Rheingans versus Bill Tabb
Highlights:
Rheingans hit a cross body block and got 2.
As Rheingans unloaded a dropkick, Tabb responded with a knee to the midsection.
Tabb slammed Rheingans but missed a knee drop.
When Rheingans backdropped him, he got 2.
Tabb rebounded with a slam, mounted the second turnbuckle, but missed a flying splash.
After Rheingans mounted the second turnbuckle, he launched a flying shoulder block a.k.a. the Bullet.
1-2-3.
Rheingans won at 4:59.
Rating: ½*
Summary: Showcase match for Rheingans.
Nelson interviews Rheingans who wants to shoot his Bullet at the Sheik's Army. Afterward, Nelson interviews referee Scott LeDoux who wants to implement a heart punch.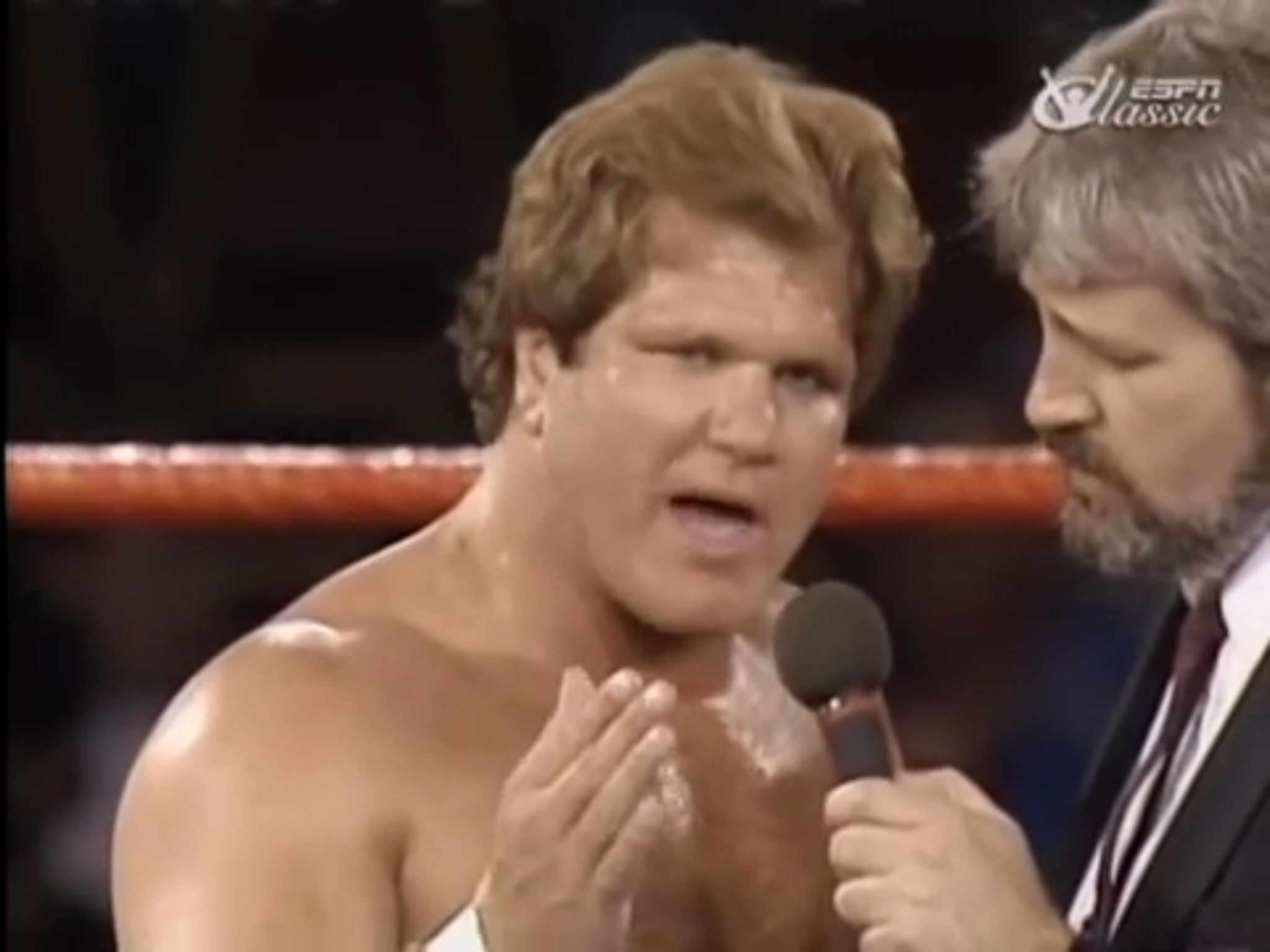 Video airs featuring Silo Sam. You may remember him from WCCW's David Von Erich Memorial Parade of Champions as Little John.
Match 3: The Midnight Rockers versus Pablo Crenshaw & Eddie Sweat
Highlights:
For you Judas Priest fans, the Midnight Rockers electrified the Vegas faithful with "Living After Midnight."
Donna Gagne joined the broadcast table for this match. Hopefully she had a towel to contain her drool.
When Jannetty began the match, his ribs were taped due to the injury sustained during the bloodbath between the Midnight Rockers and the team of Buddy Rose and Doug Somers.
Michaels tagged in and hip-tossed Crenshaw.
As Jannetty tagged in, he splashed Crenshaw's arm but winced in pain afterward.
Crenshaw gave Jannetty a cross corner whip but ate a mule kick on his follow-through.
After Jannetty scored with a flying back elbow, he got 1.
Tags were exchanged on both sides, and Michaels gave Sweat a cross corner whip followed by a slam for 2.
While Jannetty tagged in, the Midnight Rockers tried a springboard shoulder block, but Sweat mistimed it.
Nevertheless, Crenshaw came in, and the Midnight Rockers double-backdropped him.
They double-superkicked Sweat and followed with a Rockerplex.
1-2-3.
The Midnight Rockers won at 3:51.
Rating: **
Summary: Showcase match for the Midnight Rockers who should improve their timing on the double-team moves.
Following the match, Nelson interviews the Midnight Rockers, and Michaels is fired up about challenging Rose and Somers for the World tag team titles. Jannetty explains that he may have torn cartilage in his ribs but cuts a promo on the champions.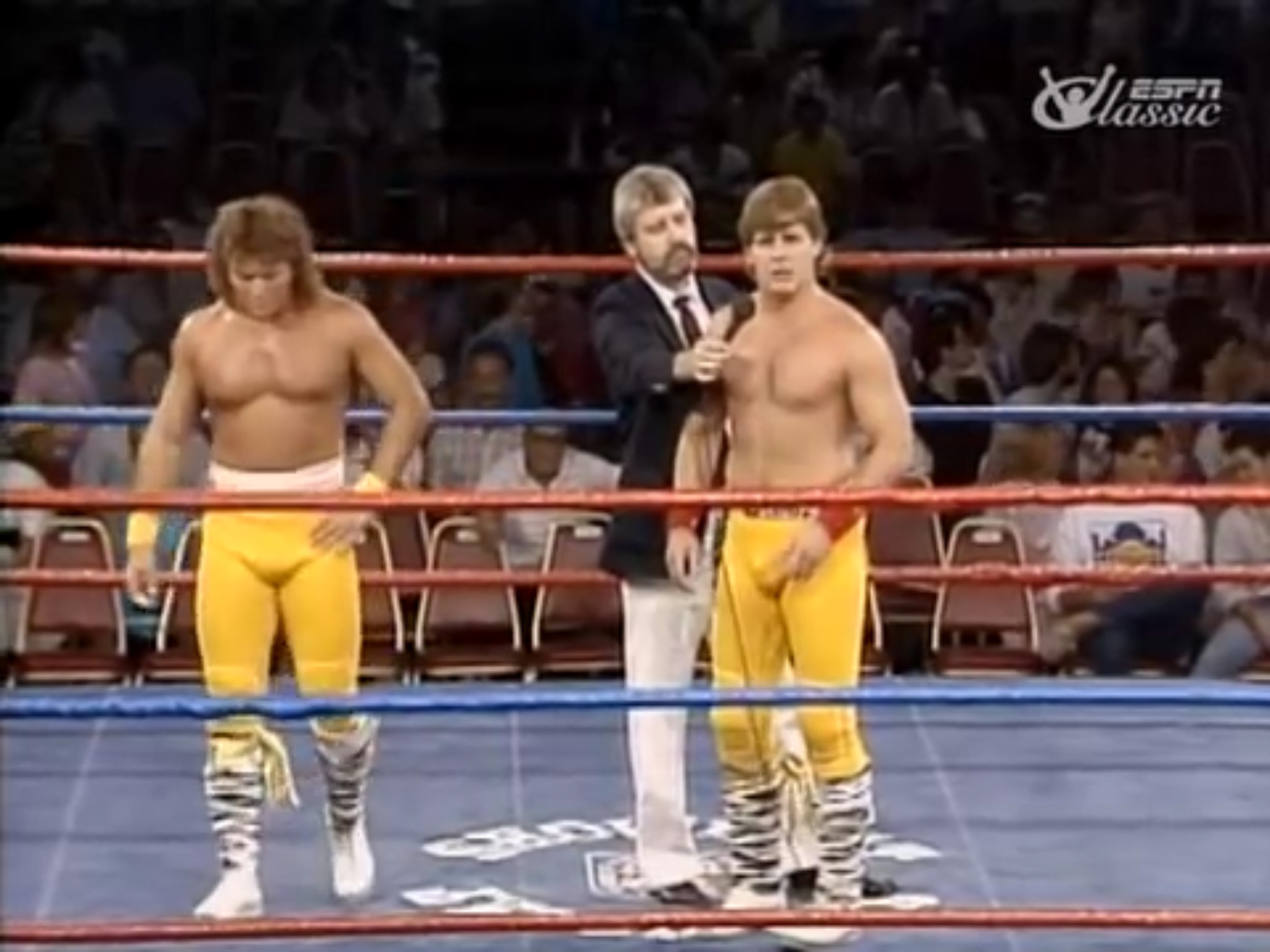 Match 4: Colonel DeBeers versus Robert Burroughs
Highlights:
DeBeers guillotined Burroughs with the top rope and followed with a belly-to-back suplex for 2.
As he piledrove Burroughs, DeBeers won at 1:15.
Rating: DUD
Summary: Short work for DeBeers.
Following a commercial break, Nelson interviews DeBeers who requests sanctions against Scott Hall "for his use of anabolic steroids." Well, a week passes, and my wish is granted. Nonetheless, DeBeers believes that Hall is "abnormally strong." Nah, that was probably Hall's cocktails. He demands that Hall take either a urine or a blood test before facing DeBeers again.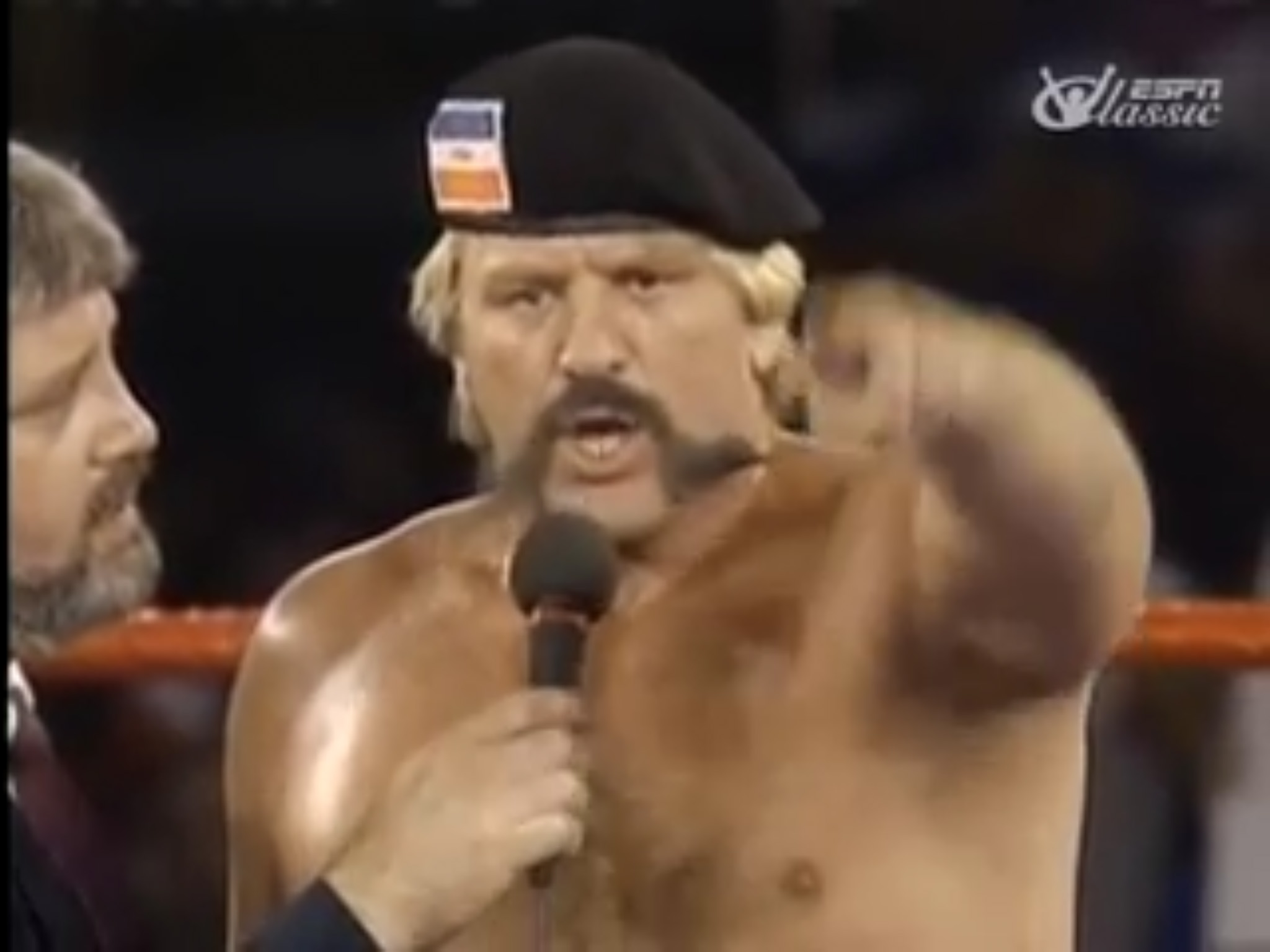 We finish the show by revisiting WrestleRock '86 when "Superfly" Jimmy Snuka and Greg Gagne faced King Kong Brody and Nord the Barbarian. From my reflection of that show:
Match 14 (cage): King Kong Brody & Nord the Barbarian (w/ Sheik Adnan Al-Kaissie) versus "Superfly" Jimmy Snuka & Greg Gagne (w/ Verne Gagne)
Highlights:
Snuka was replacing the injured Jerry Blackwell for this match.
If Snuka and Greg won, Verne got 10 minutes with Al-Kaissie.
Greg gave Brody a cross corner whip but ate boot on his follow-through.
As Barbarian tagged in, he missed a knee drop.
Tags were exchanged on both sides, and Brody leapfrogged Snuka before crushing him with a big boot.
When Snuka leapfrogged him twice, he practically chopped Brody out of his boots.
Snuka mounted the second turnbuckle and unloaded a fist drop for 2.
After Barbarian tagged in, he suplexed Snuka for 1.
Greg tagged in, mounted the top turnbuckle, and fed Barbarian a flying knee drop.
While Barbarian rebounded with a backbreaker, Brody tagged in and rammed Greg face-first into the cage.
Greg was BUSTED OPEN!
As Brody rammed him again, he piledrove Greg for 2.
Barbarian tagged in but ate a mule kick from Greg.
When Greg reversed an Irish whip, he sent Barbarian into the cage.
Hot tag Snuka.
After Snuka rammed him face-first into the cage, Brody was BUSTED OPEN!
Snuka slammed Brody, mounted the top turnbuckle, and dealt him a flying head butt for 2.
While Barbarian sandwiched him in one corner, he SQUISHED him in the opposite one.
Barbarian tagged in, and the heels double-teamed Snuka.
With all four wrestlers in the ring, the heels tried to ram the babyfaces together but got reversed and rammed together instead.
The babyfaces double-dropkicked Barbarian and double-suplexed Brody.
As the babyfaces mistimed another double-team, Barbarian clotheslined Snuka.
The heels tried to double-team Snuka, but Brody dropkicked his partner inadvertently.
1-2-3.
Snuka and Greg won at 11:29.
Rating: ***
Summary: Feud-ending brawl that got the Minneapolis faithful on its feet.
Conclusion: Notwithstanding the main event, the Rockers thrilled the Vegas faithful with their athleticism and talent. Meanwhile, DeBeers made mincemeat out of his opponent faster than it took to cook a hot dog. Rheingans got the better of Tabb, and Zbyszko flapped his gums while annihilating his outmatched adversary.
Next week, Curt Hennig gets a chance to shut Zbyszko up. Tune in to find out what transpires, RSG-ites!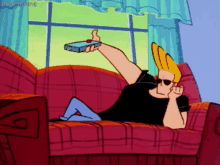 TV Rating: NONE
Stay tuned for AWA 10-12-86!
Comments? Suggestions? Send them to me at [email protected] and follow me on Twitter (@rockstargary202). Also, please check out all of my reflections at rockstargary.com including WCW Thunder and Herb Abrams' UWF!