Tonight it's a double elimination as WWE continues to pour caustic soda down the NXT drain. But never mind that, check out Percy Watson's new shirt: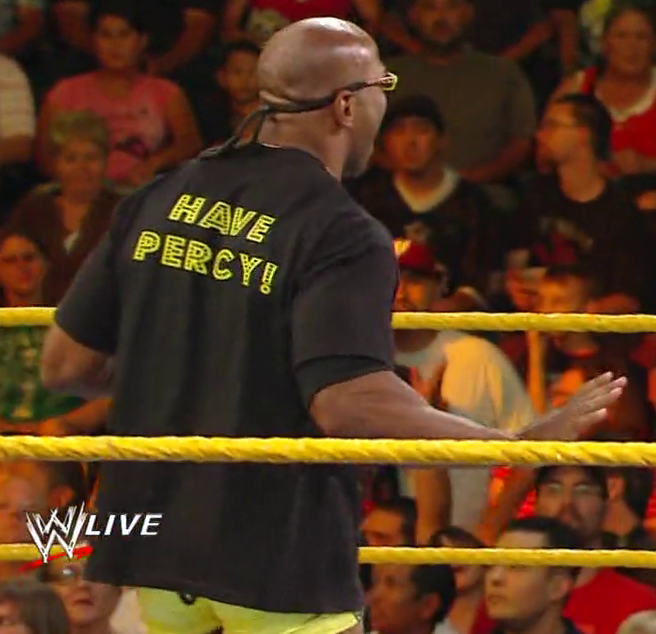 The Rookies' task this week is to talk about something OTHER than why they shouldn't be eliminated.
– Percy Watson topic is 3D: Desire, determination and dedication. And uhhh that's it.
– Alex Riley's topic is himself but ends up insulting everyone. "Maybe I shouldn't have thrown a rabbit's foot at a guy called Lucky Cannon…don't worry about the whole no-job thing, the world needs plenty of bartenders!" which Cole laughs at. Cole then practically snorts his morning coffee through his nose when Riley apologises for calling Striker a nerd, before taking it back and saying it again. Riley looked and sounded like a Superstar already so of course he didn't become one because wrestling's funny like that.
– Michael McGillicutty also tries to insult the rest of the Rookies, getting an "ooooh" when he tells Kaval "ever see a chihuahua in a fight? It ain't pretty." Speaking of "ain't pretty" the genesis promo is next week.
– Kaval free-styles the positives of NXT to the joy of the crowd. "Husky's breaking moulds and breaking labels, but what he breaks best is buffet tables." Cole feels the need to talk over it and nearly ruins the ending zinger of "Call me rookie, find out what I'm packing, cos I'm the only reason for Total Nonstop Action." We're officially at the Unlistenable Cole era where he went from small jabs here and there to spamming uppercuts.
– Husky talks about cowboy boots, specifically the ones he's wearing now which are Barry Windham's championship boots. The crowd (like the creative team) don't care about his famous Dad.
Striker thanks the Rookies then announces the first elimination…is right now.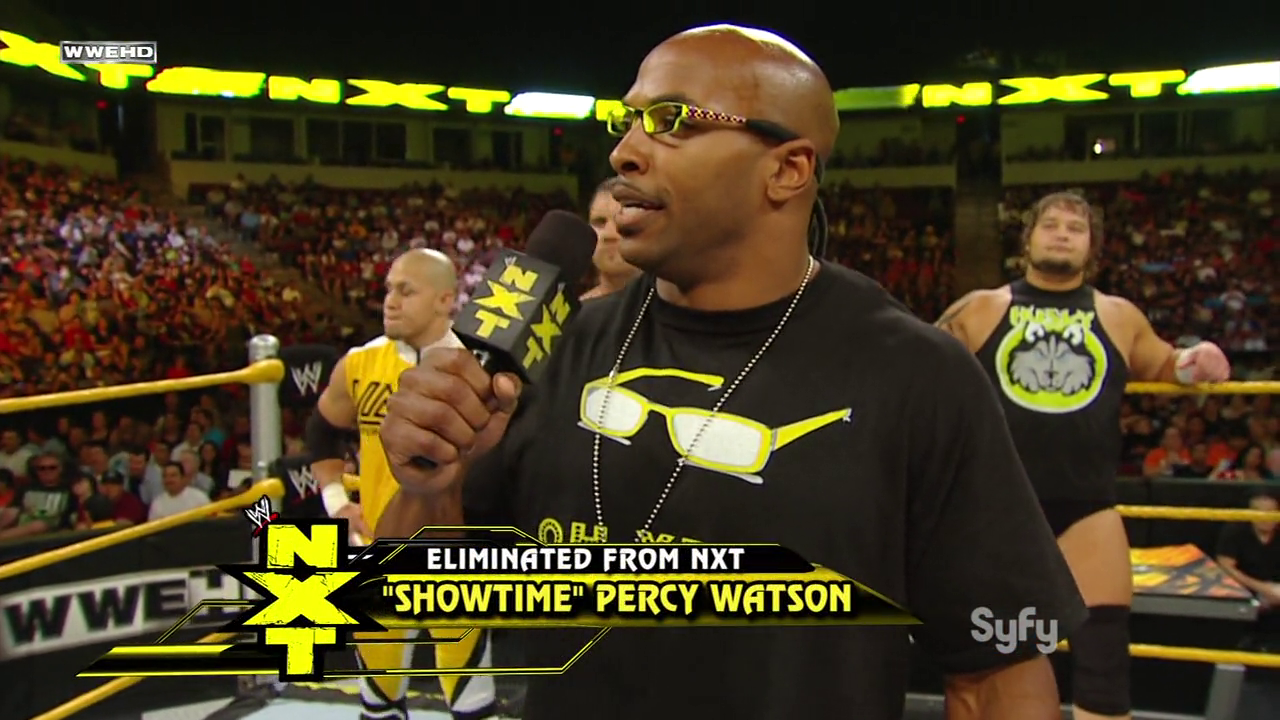 Percy Watson thanks the crowd and MVP for all their support and gets one last OH YEAH from the Universe. He had charisma but you can tell WWE were done with him once they changed their mind on the MVP feud and had him go back the next week and pretend he didn't turn on him, like Costanza with the executive toilet.
Michael McGillicutty vs. Zack Ryder
Mathews calls Ryder the best wrestler to come out of Long Island, Cole reminds him that Striker is also from there to which he replies "yeah I know". This kicks off an extended rant from Cole about how Ryder must be better than Striker because he's not wearing Gloria Vanderbilt jeans on national TV. Oh and Ryder doesn't talk non-stop. I think the Stryker bashing pushes Cole to being a tweener. Maggle plays firey babyface the whole match until Ryder ends it clean with the Ruff Ryder. Wasn't much of a match but crowd were more into cheering Michael than they were into booing Ryder so fair fucks to him and his horrible haircut.
Summerslam 2010 (aka the worst Summerslam ever) gets a recap, with Undertaker returning to attack Kane. Yes that was the return people were talking about alright.
Lay Cool debate on how cute Kaval is until Husky appears and says "do you believe in love in first sight or should I walk by again?". McCool replies "you should walk by again" and leaves him. Ha!
Husky Harris vs. Kaval
These two have been the in-ring highlight of of Season Two so I'm glad we're getting a third match. Kaval immediately impresses by kicking out of a suplex attempt while hanging upside down. Husky simply shoves him down and continues pounding on him. Kaval relents with a rolling "Liger-esque" kick (called as such by Mathews) and a springboard Dan Maff Killer for two. Sadly it falls apart with Husky getting a very rough uranage followed up with Husky awkwardly stopping when he realises Kaval's not in position which the crowd instantly notices and boos. They repeat the uranage spot which gets turned into a DDT, followed up by a double stomp to allow Kaval to avenge his two losses. None of the commentators mention Harris previous victories over Kaval, so this coupled with getting bitched out by McCool is WWE's subtle way of letting you know he's on the Eli Cottonwood bus out of here.
Alex Riley vs. Kofi Kingston
Daniel Bryan's return finally gets a mention as Riley distracted him in Bryan's Raw return match against Michael Tarver. Match is the typical NXT blueprint with Kofi getting all his cool moves in. I'd rather remind everyone how dumb a decision it was to have Cena beat The Nexus and it's no wonder WWE PPV's buy-rates were really low during this time (Fatal 4 Way right now is second to only December To Dismember in the worst buy-rate list).
But Daniel Bryan did a great job of keeping it a secret, pulling out of his indie commitments citing "family issues", not telling anyone about the return and wearing a hoodie to hide himself from everyone on the day of the show…only for WWE to tweet about it forty minutes before he appeared. Kofi wins after a kick.
Cole & Mathews give their thoughts on who should win & lose NXT. Cole hates Kaval, saying the same anti-internet stuff he said during Bryan's run and comparing him to Susan Boyle "who unlike Kaval, could at least sing." Cole then imitates Kaval's expressions which became a reaction face on /wooo/ for years.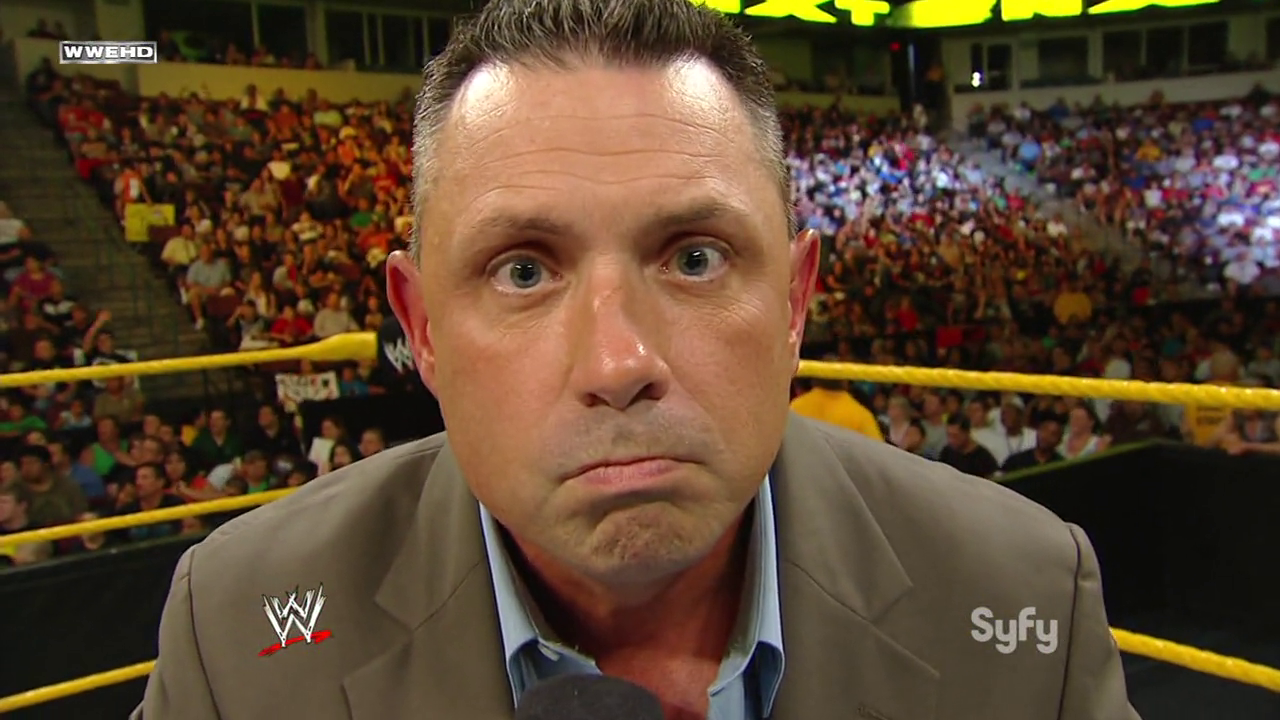 The second elimination is (surprise surprise):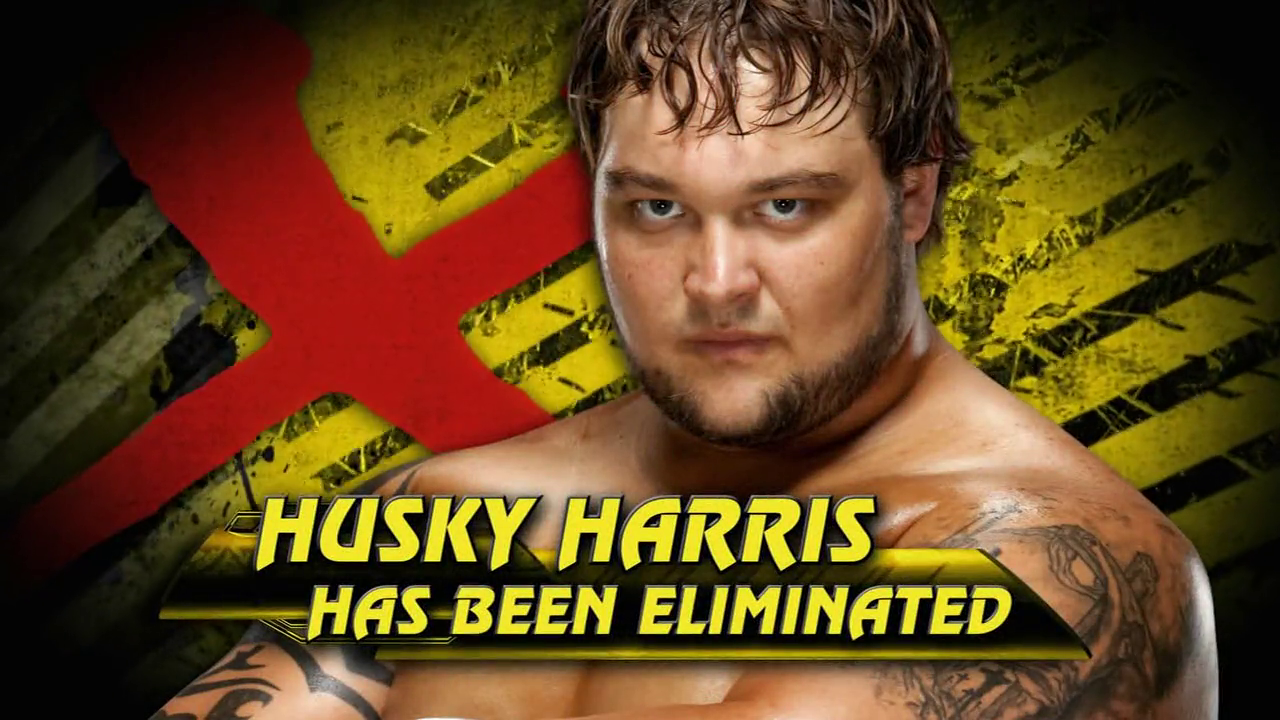 Harris' Pro Rhodes is furious and mocks the other Pros & the crowd for having no idea. He verbally abuses everyone and attacks Kaval to give us the show-ending brawl we've been enjoying every week A-E-DUB A-E-DUB. Kaval double stomps Husky from the top rope to the outside to end the show.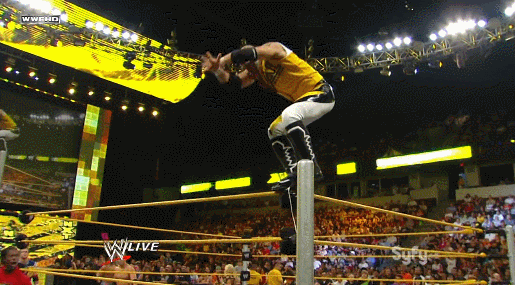 Also need to mention Meltzer still being mad about the "Cole & Mathews punching harder than half the Rookies" bit from a few weeks ago:
Speaking of St. Pierre, after writing about the NXT guys not punching harder than Michael Cole or Josh Matthews, the very next night on "Criss Angel: Mindfreak," they showed GSP coming to Angel's house and Angel had the same punching bag game. Angel got a 734 on his punch and St. Pierre got a 732, which means GSP's punch was in the same range as Michael Cole and less than Josh Matthews. They also showed a clip of Angel out punching Quinton Jackson, who got around 800, or about the same as Josh and less than Alex Riley, even though Jackson is known for his knockout power. The way it was portrayed on the show wasn't that Angel was beating them but that it was one of his illusion tricks.
Overall: The highlight of the show has become WWE's shift from letting the Rookies embarrass themselves to them suddenly deciding to actually push some of these talents that they'll need on Raw in ten years time. So stay for the sudden Kaval push and Striker burials and fuck everything else.
I've been Maffew, go watch the latest Botchamania dammit.
https://www.youtube.com/watch?v=79SSHG6y1i4&ab_channel=Botchamania