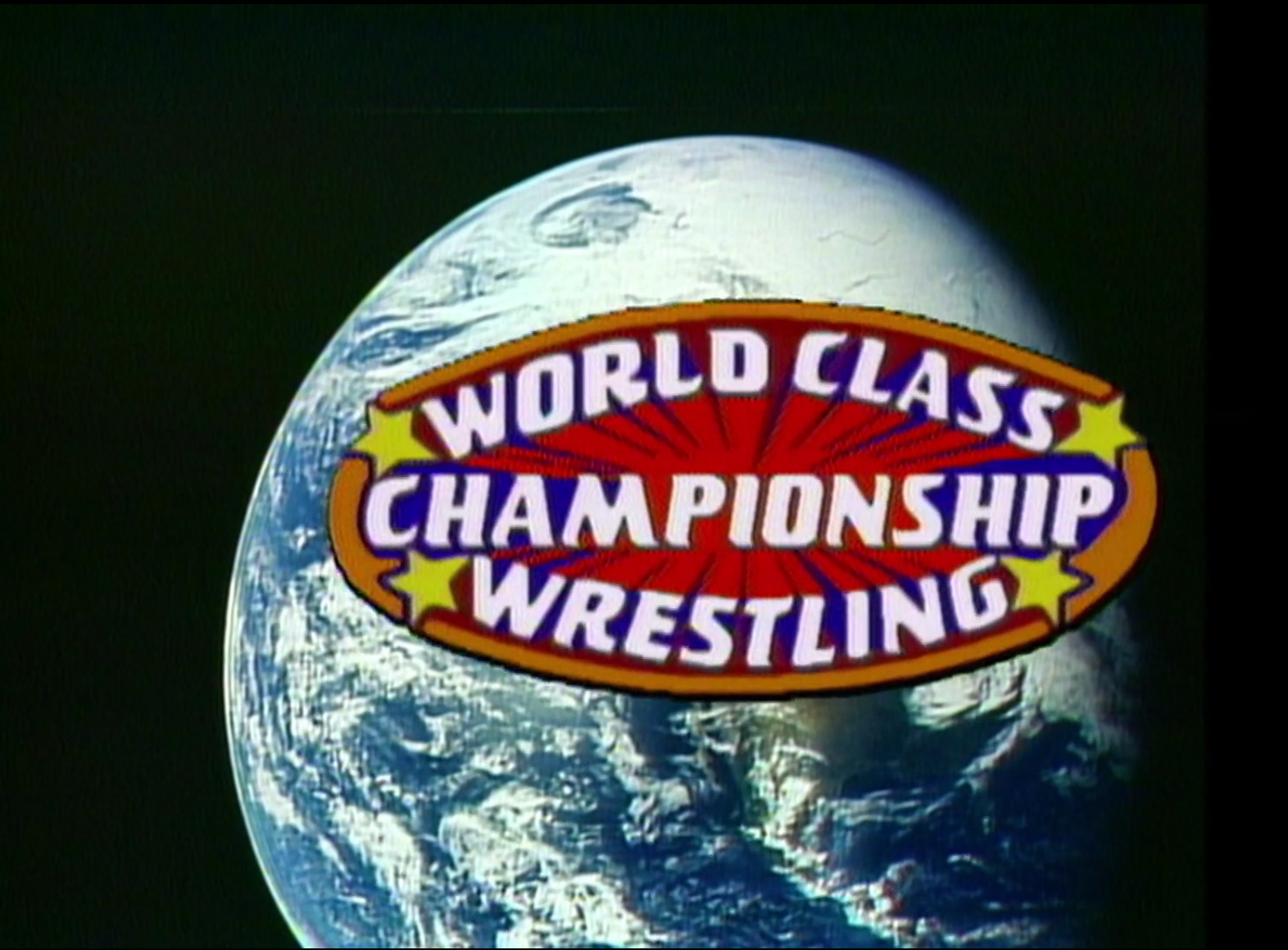 Taped from Dallas, TX
Airdate: April 6, 1985 (taped 03/22)
Attendance: unknown
Hosted by Bill Mercer
If it's Friday night, it's time to head to the Sportatorium! While Hercules and Oliver grapple, how will Kerry and Adias fare against Eaton and Kiniski in the main event? And who will join me for this runaway episode?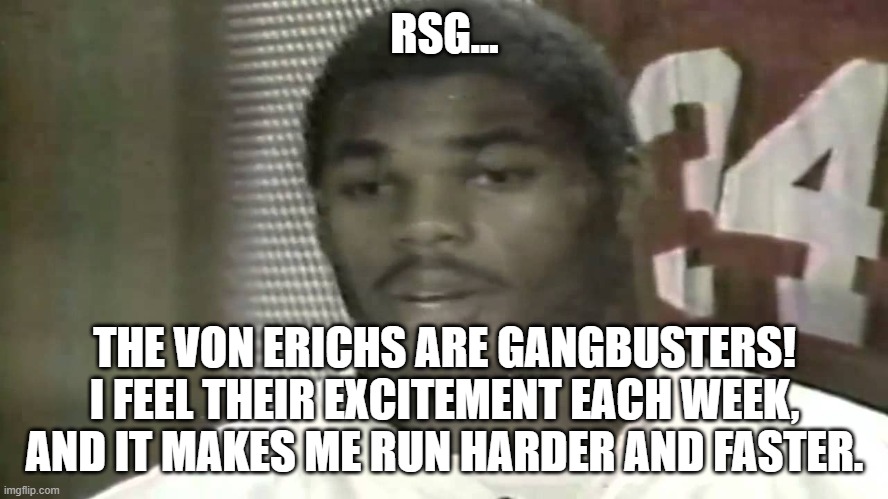 Herschel, great to see you! History tells us that you couldn't stop rockin' and ran for 233 yards against the Houston Gamblers.
Opening montage.
Prior to the opening match, we revisit the bloodbath between Terry Gordy versus Killer Khan from last Thanksgiving.
Match 1: Bobby Fulton versus El Diablo
Highlights:
Diablo slammed Fulton but missed an elbow drop.
When the Dallas faithful chanted "go Bobby, go," their hero monkey-flipped Diablo for 1.
Diablo slammed Fulton again and got 2.
As Fulton rebounded with a back drop, they traded leap frogs.
Fulton then hip-tossed Diablo but came up empty on a cross body block.
After Fulton hooked an O'Connor roll, he pinned Diablo at 6:37.
Rating: *
Summary: Showcase match for Fulton in a rare singles match for him.
At Guy Laney Lincoln-Mercury in Denton, Mercer shills the 10-man 3-out of-5 falls match at the upcoming supershow. He also mentions that the winner will receive "$100,000 and a BRAND-NEW Lincoln of his choice." Wow! He then interviews Gino Hernandez and Chris Adams.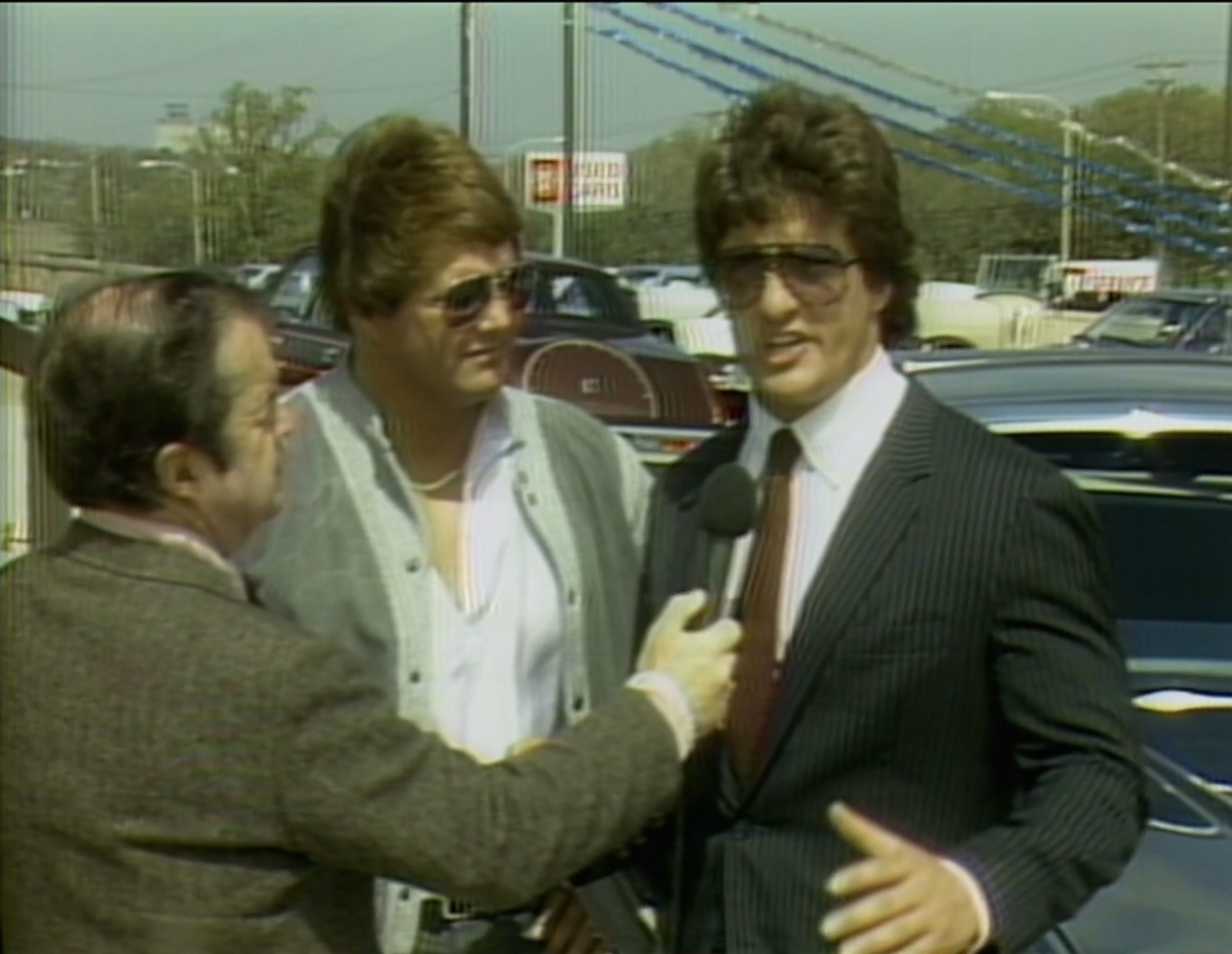 Initially, Hernandez and Adams fear the One Man Gang on their team, but Adams explains that if Gang turns on them, then he's eliminated. He then sells the Dynamic Duo as winners of the match. As they finish their promo, the Dynamic Duo claims that they're "bad to the bone." Good promo.
Match 2: Rip Oliver (w/ Jim Cornette) versus Hercules Hernandez (w/ Sunshine)
Highlights:
Hercules military-press-slammed Oliver and followed with a hip toss.
As he launched a lariat, Hercules scored with an elbow drop.
He attempted a second one, but Cornette WHACKED him in the back with his tennis racquet. Wicked!
Of course, referee Bronko Lubich saw NONE of it.
Sunshine chased Cornette around and into the ring, so Lubich called for the bell to award the match to Hercules by DQ at 5:57.
Rating: *
Summary: This was more about Cornette versus Sunshine than the two combatants. As you may have expected, the Dallas faithful loved every minute of it.
After the match, Oliver holds Sunshine so that Cornette can turn her lights out. Instead, Hercules rescues his manager, and Cornette inadvertently smacks Oliver with the racquet.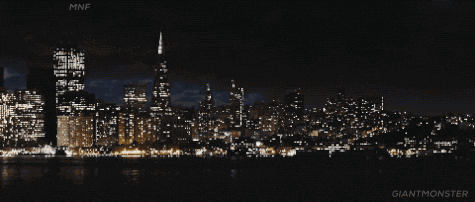 Match 3: The "Modern Day Warrior" Kerry Von Erich & Brian Adias versus "Beautiful" Bobby Eaton & Kelly Kiniski (w/ Jim Cornette)
Highlights:
A criss-cross began the match, and Kerry tagged in before dropkicking Eaton. Clever!
When Cornette complained about Von Erich favoritism, Mercer plugged the Freebirds' imminent return.
Kerry nailed an unsuspecting Kiniski and pinballed Eaton between Adias and himself.
As tags were exchanged on both sides, Adias supplied Kiniski with an atomic drop.
Kiniski leapfrogged Adias but ate a dropkick.
After tags were exchanged on both sides again, Kerry attempted an Iron claw to Eaton.
On the other hand, Eaton hightailed it from the ring to escape Kerry's clutches.
He returned to the ring, leapfrogged Kerry, but ate a knuckle sandwich.
While referee Bronko Lubich returned Adias back to the babyface corner, the heels double-teamed Kerry with reckless abandon. SNEAKY!
Eaton tagged in and provided Kerry with an elbow drop for 2.
When Kiniski tagged in, Eaton prevented Kerry from tagging out.
Adias distracted Lubich again, so the heels plus Cornette gave Kerry the business in their corner. How dastardly!
As Eaton tagged in, the Dallas faithful LOUDLY chanted "go, Kerry, go."
Eaton then exploded with a high knee and blasted Adias in the corner to prevent the tag.
After Kiniski tagged in, he delivered a swinging neckbreaker to Kerry for 2.
Eaton tagged in, but Kerry escaped to make the hot tag.
While Kiniski tagged in, Adias scored with a back elbow for 2.
Eaton tagged in and suplexed Adias for 2.
When he hit an elbow smash, Eaton got another 2.
Kiniski tagged in, clotheslined Adias, but couldn't get 3.
As Kiniski guillotined Adias with the top rope, the heels dealt Adias a double back elbow.
All four wrestlers were in the ring, and Adias hooked a sunset flip on Kiniski.
1-2-3.
Adias and Kerry won in 11:12.
Rating: **
Summary: Solid tag team main event as I anticipated that Kiniski would take the pin. Care to add something, Herschel?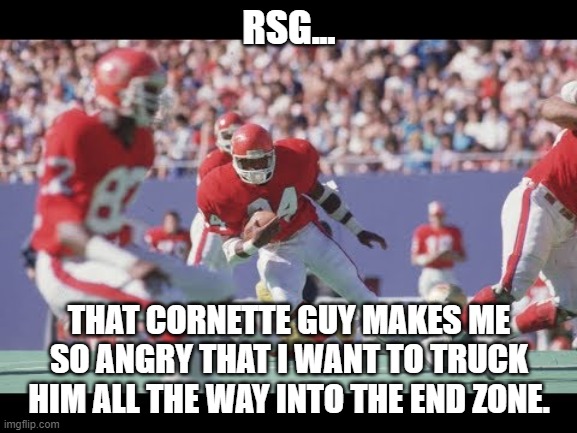 Many would agree with you.
Conclusion: Entertaining show with the main event and Sunshine captivating the Dallas faithful. What do you think of the entire episode, Herschel?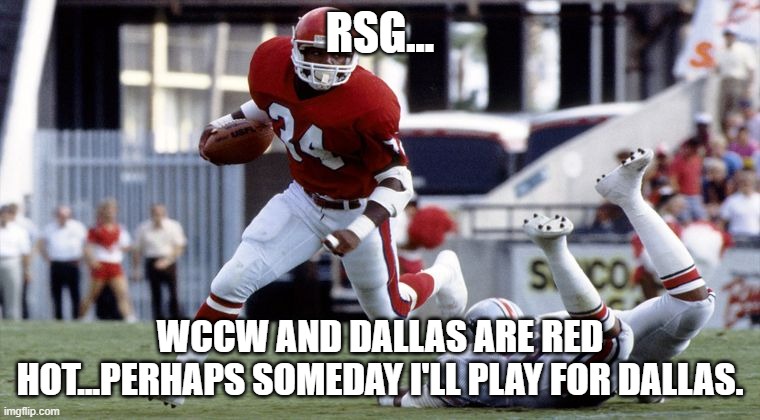 Cowboy fans would love that, Herschel, and I bet the Cowboys make out like bandits later in your career.
Next week, the Freebirds square off against the Midnight Express and Rip Oliver.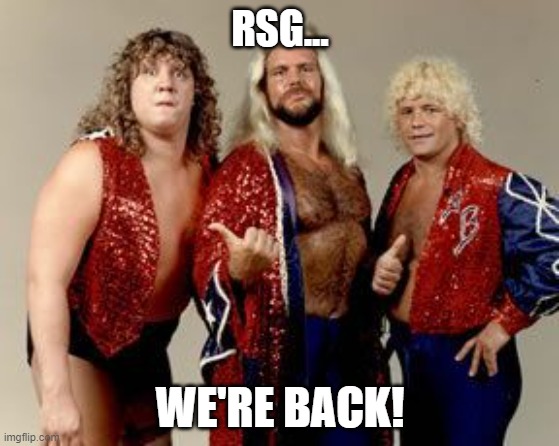 TV Rating: NONE
Stay tuned for WCCW 04-13-85!
Comments? Suggestions? Send them to me at rsg@rockstargary.com and follow me on Twitter (@rockstargary202). Also, please check out all of my reflections at rockstargary.com including the Monday Night War!