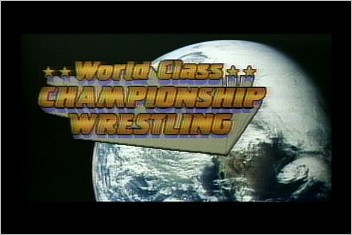 Taped from Dallas, TX
Airdate: June 23, 1984 (taped 06/08)
Attendance: unknown
Hosted by Bill Mercer
Penalty boxes! NWA board meetings! Parsons and Hernandez battle to garner the most heat. Which one will succeed? And who will join me for this rather judicial episode?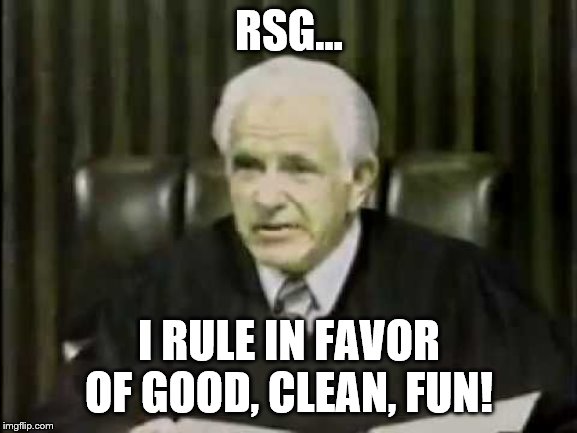 Thanks for the verdict, Judge Wapner! Let's hope there isn't any chicanery conducted by the WCCW wrestlers.
Opening montage.
Match 1: Missing Link (w/ Gen. Skandor Akbar) versus Pat Rose
Highlights:
Link gave Rose a cross corner whip but came up empty on his follow-through.
When he mounted the second turnbuckle, Link delivered a flying head butt.
He then mounted the opposite second turnbuckle and unleashed a second flying head butt.
As he rammed Rose face-first into the mat, Link mounted the second turnbuckle again and launched a third flying head butt.
He then mounted the top turnbuckle, landed a fourth diving head butt, and pinned Rose.
Rating: *
Summary: While I understand it's his gimmick, Link has become a one-move wrestler.
NWA HEARING: From "NWA Headquarters," Mercer oversees a closed hearing instigated by Michael Hayes regarding the Von Erichs' victory at Texas Stadium for the World Six-Man tag titles. According to NWA judge Earl Wilburn, although it was an "anything goes" match, "an illegal Von Erich pinned a legal Freebird." Therefore, "the match has been null(ed) and voided." Needless to say, but the Freebirds are ecstatic about regaining their titles.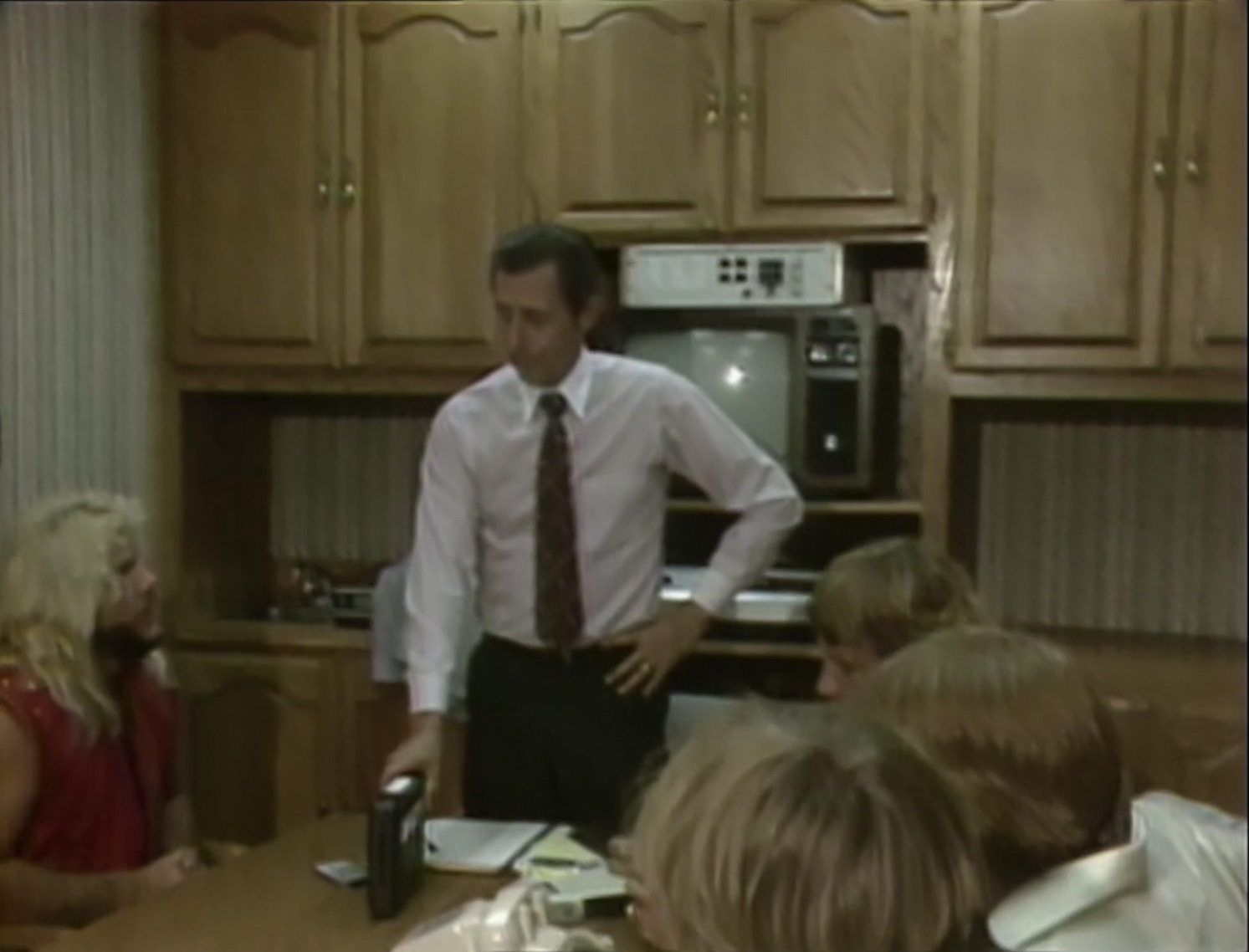 On the other hand, Wilburn declares there is no champion, and the titles are vacant. On July 4, the Freebirds and Von Erichs have a rematch, and Wilburn declares the winner to be the World Six-Man tag team champions. Hayes runs his mouth, so he and Kerry fight, and the conference room becomes a free-for-all.
Mercer then interviews Wilburn who has levied a fine upon both the Freebirds and Von Erichs for the "damage they have done to (the conference room)." Also, he deems the upcoming match to be Texas tornado-style to ensure each wrestler in the match is legal.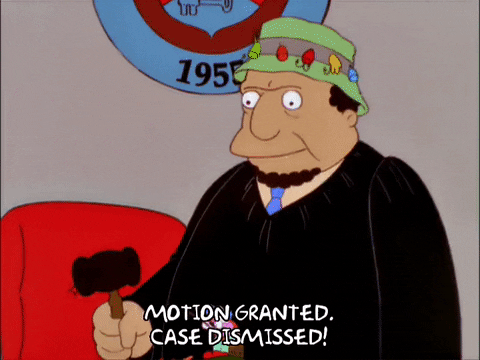 Match 2 (penalty box): "Gentleman" Chris Adams & Kevin Von Erich (w/o Stella Mae French) versus Terry "Bam Bam" Gordy & "Gorgeous" Jimmy Garvin (w/ Killer Khan & Precious)
Highlights:
Kevin tagged in, leaped to the top turnbuckle, and lowered the boom on Garvin.
As Adams tagged in, he backdropped Garvin for 2.
While the Dallas faithful chanted "we want Stel-la," Gordy tagged in and attempted a vertical suplex.
Conversely, Adams blocked it and delivered one of his own.
Prior to the tag, Kevin entered the ring illegally and was sentenced to the penalty box for a minute.
Nevertheless, Adams missed an elbow drop, so Gordy provided him with a few spoonfuls of the top turnbuckle.
Adams then blocked one, and supplied Gordy with a taste of his own medicine.
When Garvin tagged in, he guillotined Adams with the top rope.
He then slammed Adams for 2.
After Kevin exited the penalty box, Adams clotheslined Garvin.
While Adams came off the ropes, Precious tripped him. How dastardly!
Referees David Manning and Bronko Lubich noticed Precious' shenanigans and sentenced her to the penalty box much to the delight of the Dallas faithful.
As Adams brought Garvin into the ring the hard way, he catapulted Garvin into a right hand by Kevin.
Gordy tagged in, slammed Adams, but missed a knee drop.
When Kevin tagged in, he and Gordy brawled while Precious exited the penalty box.
Kevin then applied an Iron claw, but Gordy escaped.
After Garvin tagged in, Adams stormed toward the heel corner to protect Kevin.
Adams then spent a minute in the penalty box.
As Garvin also entered the penalty box, Kevin reapplied an Iron claw upon Gordy.
To counter, Gordy used momentum to send Kevin between the ropes to the floor.
Kevin returned, mounted the second turnbuckle, and scored with an elbow smash.
When Gordy applied an Asiatic spike, Kevin put his foot on the ropes to break the hold.
Gordy then attempted a piledriver, but Kevin countered with a back drop.
After tags were exchanged on both sides, Adams landed a superkick.
He then gave Garvin a cross corner whip and backdropped him.
While all four wrestlers were in the ring, Gordy tossed Adams to the floor.
Kevin provided Garvin with the same treatment, and Gordy spent a minute in the penalty box.
As Kevin hit an elbow smash to Garvin, he got 2.
He then applied a standing body scissors, took down Garvin, and earned another 2-count.
When Gordy exited the penalty box, he immediately entered the ring to nail Kevin.
Although he committed recidivism, Gordy escaped a 2-minute sentence and tagged in.
Whoops! I spoke too soon as Manning sent Gordy back to the penalty box.
After Garvin blocked an Iron claw attempt to the head, Kevin switched to the abdomen.
Garvin escaped, but Adams tagged in.
Since Garvin didn't break on a five-count from Lubich, Manning sentenced him to a 2-minute stint in the clink.
Gordy then clotheslined Adams twice, and French came to ringside to maul Garvin.
As Garvin's sentence expired, he refused to leave because he'd feel the wrath of French.
Kevin came in illegally while French pummeled Garvin in the penalty box and spent a 2-minute hiatus in Iron City.
Was Terry Bradshaw actually serious when he said that?
When Dallas' finest restrained French, Garvin tagged in, got reversed on an Irish whip, and received another back drop from Adams.
Speaking of Adams, he dropkicked Garvin but missed a second one catching his left boot within the ropes.
French then distracted Lubich, so Precious brought a chair into the ring and steadied it against the second turnbuckle. Evil!
After Garvin rammed Adams face-first into the chair, he pinned Adams.
Garvin and Gordy won.
Rating: ****
Summary: Extremely wild match that has to be seen to catch all of the excitement contained within it. The penalty box concept, when used sparingly, makes for exciting wrestling on TV.
Match 3 (non-title): NWA American champion the "Handsome Half-Breed" Gino Hernandez versus "Iceman" King Parsons
Highlights:
Hernandez hip-tossed him, but Parsons provided Hernandez with one of his own.
When Hernandez inadvertently crotched himself on the top rope, Parsons backdropped him.
He then slammed Hernandez for 2.
As Hernandez rebounded with a cross corner whip, he came up empty on his follow-through.
Suddenly, "Wild" Bill Irwin entered the ring and WHACKED Parsons with his whip.
Referee Bronko Lubich called for the bell and disqualified Hernandez.
Rating: *
Summary: Parsons may have been the babyface, but the Dallas faithful loved to hate Hernandez.
After the match, Irwin whipped Parsons until Adams and "Rock'n'Roll" Buck Zumhofe chased Akbar and him away.
VIEW IN 1984: Irwin, like a good heel, was regaining his heat by humiliating and tearing down his babyface opponent.
VIEW TODAY: The manner in which Irwin regained his heat wouldn't see the light of day these days. It would be considered racist and vulgar despite today's standards of violent content in TV-MA programming.
Conclusion: Nonetheless, this was an action-packed episode with a fascinating penalty box match, a hearing to emphasize the importance of the upcoming six-man match, and the prospect of an Irwin-Parsons feud. What do you think, your Honor?
Way to mallet in, Harry!
TV Rating: NONE
Stay tuned for WCCW 06-30-84!
Comments? Suggestions? Send them to me at [email protected] and follow me on Twitter (@rockstargary202). Also, please check out all of my reflections at rockstargary.com.