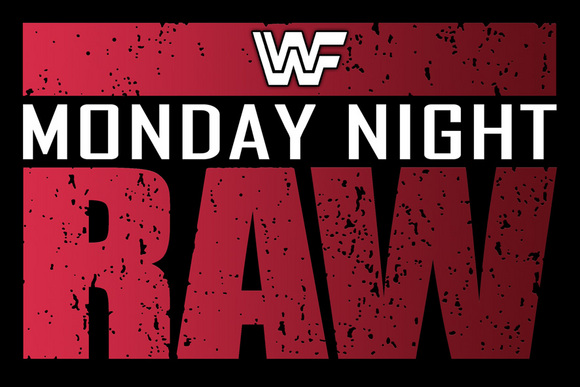 Taped from Alexandria Bay, NY
Airdate: August 9, 1993
Attendance: 1,000 (sold out)
Hosted by Vince McMahon, "Macho Man" Randy Savage, & Bobby "The Brain" Heenan
A contract signing, the debut of the Heavenly Bodies, and Tatanka versus Mr. Hughes. What else can you ask for? Let's find out!
The Lex Express opens the show as Luger, with customary fanny pack, throws out the first pitch at the NEW Comiskey Park for the Chicago White Sox. On a related note, the naming rights for the ballpark were recently purchased on Halloween 2016, and the ballpark was renamed Guaranteed Rate Field. Guaranteed what? A guaranteed chance to get mugged, molested, or shot perhaps? Beware the South Side, folks. Don't say I didn't warn you.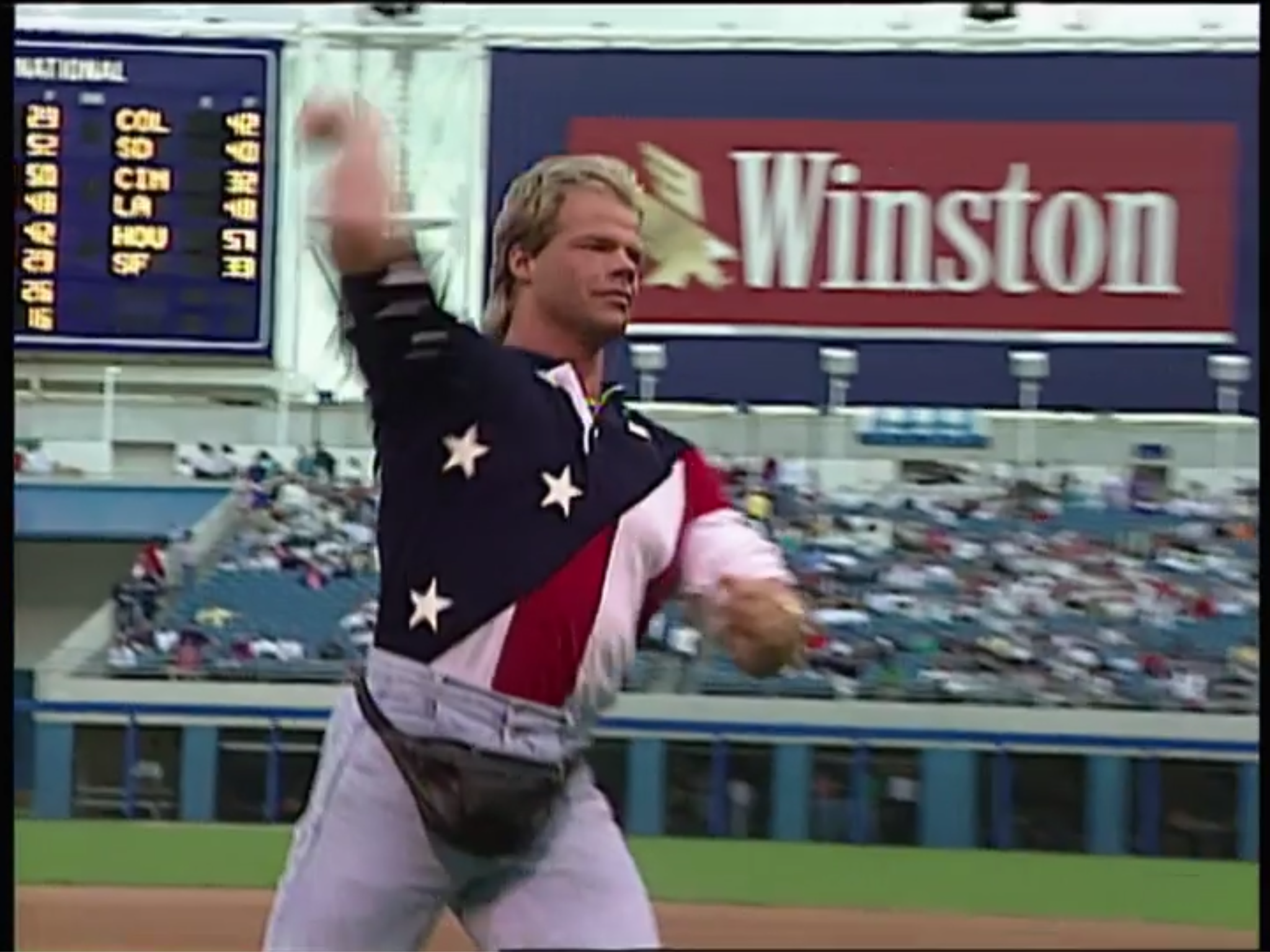 Opening montage.
Match 1: Tatanka versus Mr. Hughes (w/ Harvey Wippleman)
Highlights:
Hughes ambushed Tatanka at the onset yet got reversed on an Irish whip. He then proceeded to botch a leap frog by Tatanka.
When another black wreath was placed at ringside, Hughes gave Tatanka a cross corner whip but came up empty on his follow-through.
Tatanka then rolled him up for 2.
As he delivered a cross body block, Tatanka got another 2.
Hughes then responded with a pair of clotheslines.
Following a commercial break, Vince shilled the six-man tag match at Summerslam '93 between Tatanka with the Smoking Gunns and Bam Bam Bigelow with the Headshrinkers.
Hughes then gave Tatanka another cross corner whip and came up empty yet again. In fact, he HIT THE POLE while cracking his sunglasses. Oh the horra!
After Tatanka chopped the broken Ray-Bans into the fifth row, Hughes used momentum to send him over the top rope to the floor.
He then joined and slammed Tatanka on the floor.
When he charged, Tatanka backdropped Hughes on the floor.
Tatanka then re-entered the ring just in the nick of time and won by countout.
Rating: DUD
Summary: The heat machine had more moves in this match than either competitor.
After the match, Wippleman climbs into the ring to distract Tatanka. Hughes then CLOBBERS Tatanka with the urn much to the heat machine's dismay. He then dumps the black wreath atop the fallen Native American.
Promotional consideration paid for by the following: ICOPRO.
WHO IS LEX LUGER (part 2): Luger played college football at the University of Miami yet found himself with the "wrong crowd" and left the team for disciplinary reasons. When he turned pro, he played in the Grey Cup at the age of 19. He also spent time in both the NFL and USFL. Upon finishing his degree, he chose wrestling over law school.
Match 2 (six-man/dwarf): Blake Beverly, Brooklyn Brawler, & Little Louie versus the Bushwhackers & Mini-Macho
Highlights:
According to Heenan, the Bushwhackers face the Quebecers on All-American Wrestling (aired 8/22, taped 7/27).
Blake gave Luke a cross corner whip but came up empty on his follow-through.
As a six-man bite-a-thon commenced, Mini-Macho dropkicked Louie.
He then reversed an Irish whip, and a criss-cross occurred.
When Mini-Macho applied the brakes, Louie kept going much like the Energizer Bunny.
Mini-Macho then dropkicked him again while Blake and Butch switched in.
After Butch reversed an Irish whip, he delivered a back elbow.
He then put a knee into Blake's midsection and face-planted him.
As Butch provided Brawler and Blake with a double noggin knocker, more dwarf shenanigans transpired.
While the Alexandria Bay faithful chanted "Mach-o," Heenan made wise cracks about short people.
Butch then clotheslined Brawler as well as an incoming Blake.
When Butch utilized Brawler as a battering ram against Blake, the Bushwhackers hit a double DDT to Brawler.
They then hoisted Mini-Macho to the top turnbuckle, and Mini-Macho delivered a flying splash to Brawler.
1-2-3.
Bushwhackers and Mini-Macho won.
Rating: *
Summary: In case you were wondering who Steve Lombardi won't do a job for, it certainly wasn't Mini-Macho.
CONTRACT SIGNING FOR THE WWF TITLE MATCH AT SUMMERSLAM: While Yokozuna makes his entrance, Jim Cornette accompanies him. Mr. Fuji clarifies Cornette's role as Yokozuna's American spokesman. While the Alexandria Bay faithful chants "U-S-A," Cornette examines the contract furnished by WWF President Jack Tunney.
Clad in a suit, Luger enters the ring and sits down opposite Yokozuna. After each wrestler signs the contract, Cornette informs Luger that should Luger not defeat Yokozuna for the title, he won't receive a rematch. Nonetheless, Luger only needs "one shot" and riles up the Alexandria Bay faithful with patriotism.
Match 3: Razor Ramon versus Dan Dubiel
Highlights:
Ramon hip-tossed Dubiel while Heenan shilled the King's Court on next week's episode of Wrestling Challenge. Lawler's guest will be Ramon.
When Dubiel attempted a cross body block, Ramon countered with a fallaway slam.
Ramon then hooked an abdominal stretch, placed Dubiel atop the top turnbuckle, and delivered a belly-to-back superplex.
As he signaled for the beginning of the end, Ramon hit a Razor's Edge.
1-2-3.
Ramon won.
Rating: DUD
Summary: Showcase match for Ramon who will face the "Million Dollar Man" Ted DiBiase at the PPV.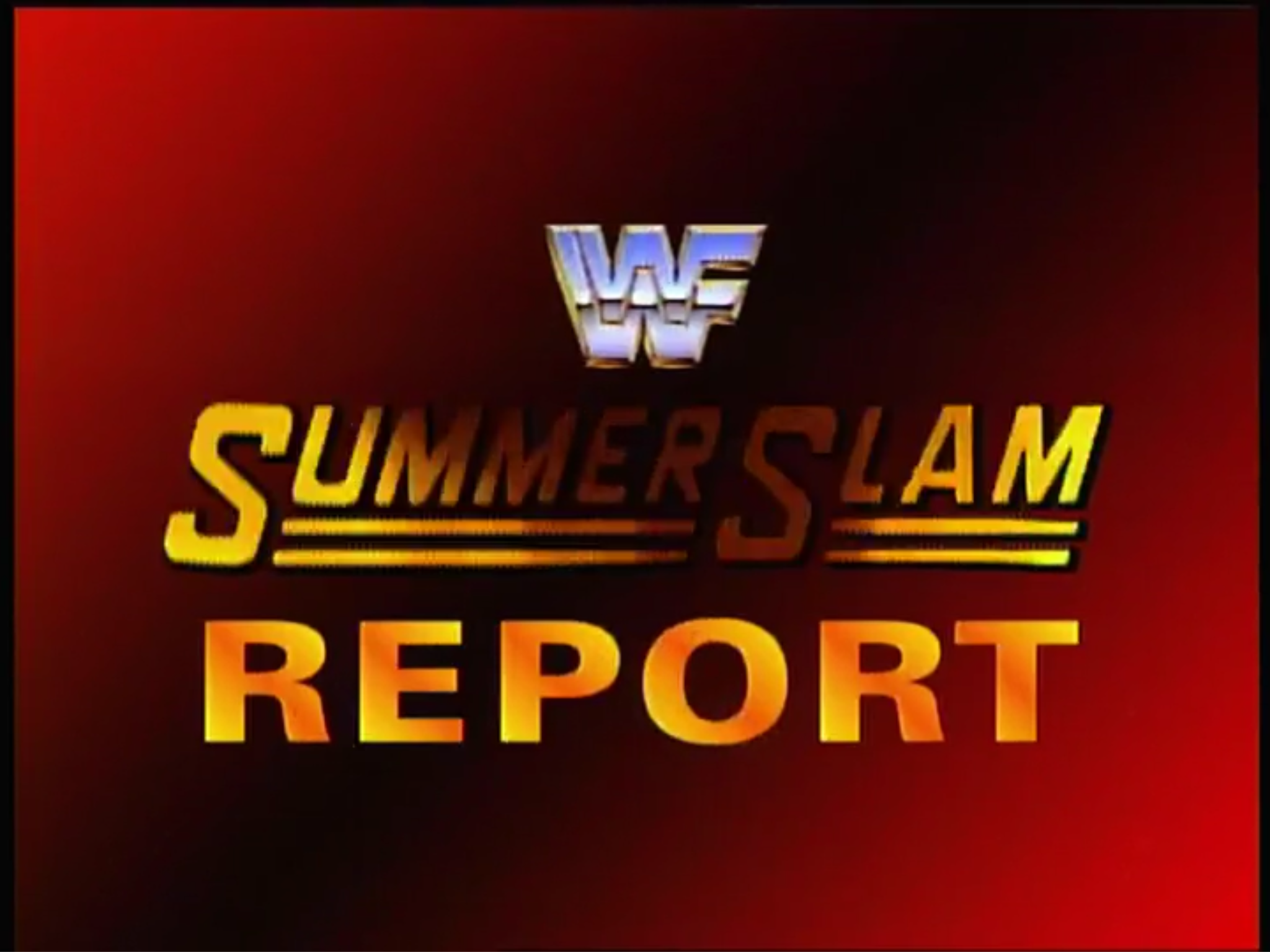 SUMMERSLAM REPORT: "Mean" Gene Okerlund runs down the card:
Battle of Kings: Lawler versus Bret
RIP match: Undertaker versus Giant Gonzalez
IC title match: Michaels versus Perfect
Match 4: The Heavenly Bodies (w/ Jim Cornette) versus Bobby Who & Mike Bucci
Highlights:
This match marked the Bodies' WWF debut. Unfortunately, only the crickets in Alexandria Bay offered them any type of support.
As Del Ray delivered a superkick to Who, Pritchard followed with a DDT.
Bucci tagged in, reversed an Irish whip, but fell victim to a floatover DDT by Del Ray.
When Pritchard tagged in, the Bodies gave Bucci a sidewalk slam/knee drop combo.
Del Ray tagged in, and the Bodies double-suplexed Bucci.
After he mounted the top turnbuckle, Del Ray hit a moonsault to Bucci.
1-2-3.
The Bodies won.
Rating: DUD
Summary: Showcase match for the Bodies.
After the match, Cornette grabs the microphone and touts the Bodies as the best tag team in the WWF. He then calls the Steiners "phony champions."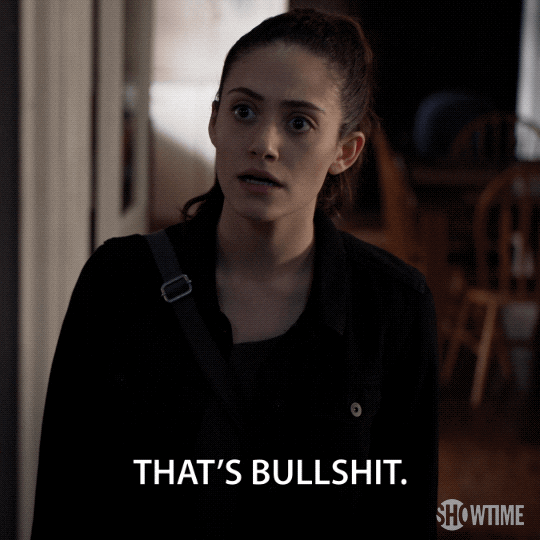 Promotional consideration paid for by the following: WWF action figures.
Promo airs for Summerslam Spectacular '93. It will occur on 8/22 at 8pm ET only on USA. If only that was available on the WWE Network.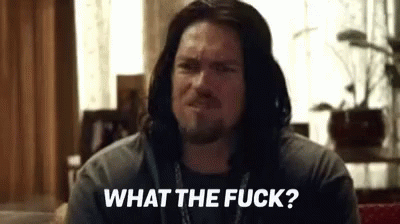 Conclusion: Surprisingly, the contract signing went off without a hitch. The Tatanka-Hughes match stunk on Melba toast, and the Heavenly Bodies didn't even wake up the heat machine. Skip this episode, but stick around for more RSG shenanigans.

TV Rating: 3.4 (Wow!)
Stay tuned for WWF Monday Night RAW 8-16-93!
Comments? Suggestions? Send them to me at [email protected] and follow me on Twitter (@rockstargary202). Also, please check out all of my reflections at rockstargary.com.