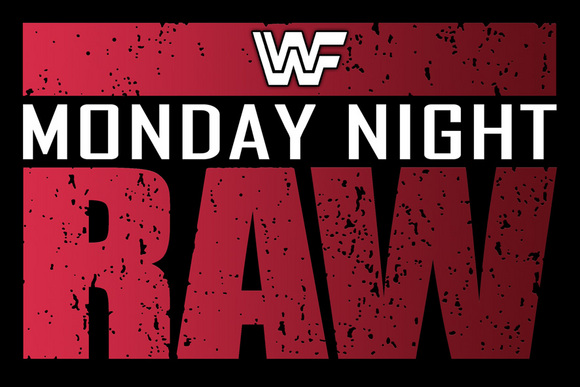 Live from New York, NY
Airdate: March 22, 1993
Attendance: 1,000 (sold out)
Hosted by Vince McMahon, "Macho Man" Randy Savage, & Rob Bartlett
Can Kamala overtake Doink in the main event? Also, an important announcement will be made. What could it be? Let's find out!
Opening montage.
Match 1: The Bushwhackers versus Repo Man & Damien Demento
Highlights:
When the Bushwhackers made their entrance, they invaded the Manhattan Center balcony instead.
Following a commercial break, they finally entered the ring and gave a Rosati sister some licks on her…face. Get your mind outta the gutter already!
According to Vince, the Bushwhackers will wrestle this Sunday at March to WrestleMania IX. Does anyone know of a good gastroenterologist?
The Bushwhackers gave Repo Man a cross corner whip and whipped Demento into him.
As they double-clotheslined him, Repo Man provided a 360° sell. Woohoo!
Savage then stated that he'll "soften (Yokozuna) up" this Sunday. Feel the anticipation!
After Demento came in, he distracted Luke while Butch distracted referee Bill Alfonso.
That allowed Repo Man to nail Luke from behind. SNEAKY!
When Repo Man gave Luke a HARD cross corner whip, he baited Butch to distract Alfonso again.
Demento then illegally switched with Repo Man and gave Luke a cross corner whip. That resulted in a mid-ring collision, yet Demento got to his feet first and split Luke's uprights.
While another mid-ring collision occurred, I'm wondering if they're reading the same script.
Hot tag Butch.
Repo Man then tripped Luke during a Bushwhackers double-team, and the match continued to fall apart.
Suddenly, Demento attempted to slam Butch, but Luke used his noggin to ram Demento.
That put Butch atop Demento until heel miscommunication happened.
As the Bushwhackers gave Repo Man a battering ram, Butch pinned him.
The Bushwhackers won.
Rating: DUD
Summary: Repo Man should have played ring general to construct the match because the flow of the match lacked quite often. I wonder if the Bushwhackers partook a few pints at O'Reilly's before the show. This match marked Repo Man's last WWF appearance until WrestleMania XVII.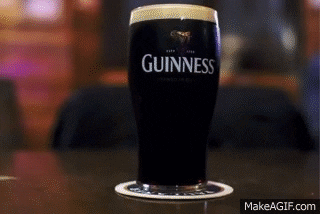 Match 2: Tatanka versus Reno Riggins
Highlights:
Riggins attacked him at the onset, but Tatanka leap-frogged and chopped him.
As Tatanka backdropped him, Riggins hooked a sleeper.
Tatanka then used momentum to send Riggins face-first into the top turnbuckle.
When he gave Riggins an atomic drop, Tatanka leap-frogged and monkey-flipped him.
Riggins then reversed a cross corner whip, but Tatanka leaped to the second turnbuckle.
After Tatanka missed a cross body block, he no-sold a shot to the top turnbuckle.
Tatanka then powerslammed Riggins and hit the End of the Trail.
1-2-3.
Tatanka won.
Rating: DUD
Summary: Showcase match for Tatanka.
MAJOR ANNOUNCEMENT: Vince then mentions the NEW WWF Hall of Fame with its very first inductee—Andre the Giant. Highlights of Andre's career follow.
Promotional consideration paid for by the following: ICOPRO and Davey Boy Smith.
Match 3 (non-title): WWF tag team champions Money, Inc. versus Jeff Armstrong & Scott Rich
Highlights:
Who are these ham'n'eggers? Were they in O'Reilly's kitchen while the Bushwhackers were pounding pints?
DiBiase DESTROYED the first guy by clotheslining him over the top rope to the floor.
When DiBiase distracted referee Bill Alfonso, Bartlett tried to watch WCW Monday Nitro more than two years before its pilot episode aired.
IRS tagged in and suplexed the bald second guy.
As he delivered an elbow drop, IRS tagged in DiBiase.
IRS tagged back in, and the champs double-clotheslined #2.
After DiBiase tagged in, he powerslammed the hapless guy.
IRS tagged in and hit a lariat.
1-2-3.
Money, Inc. won.
Rating: DUD
Summary: Subtlety was not lost on Bartlett as this match was serious change-the-channel stuff.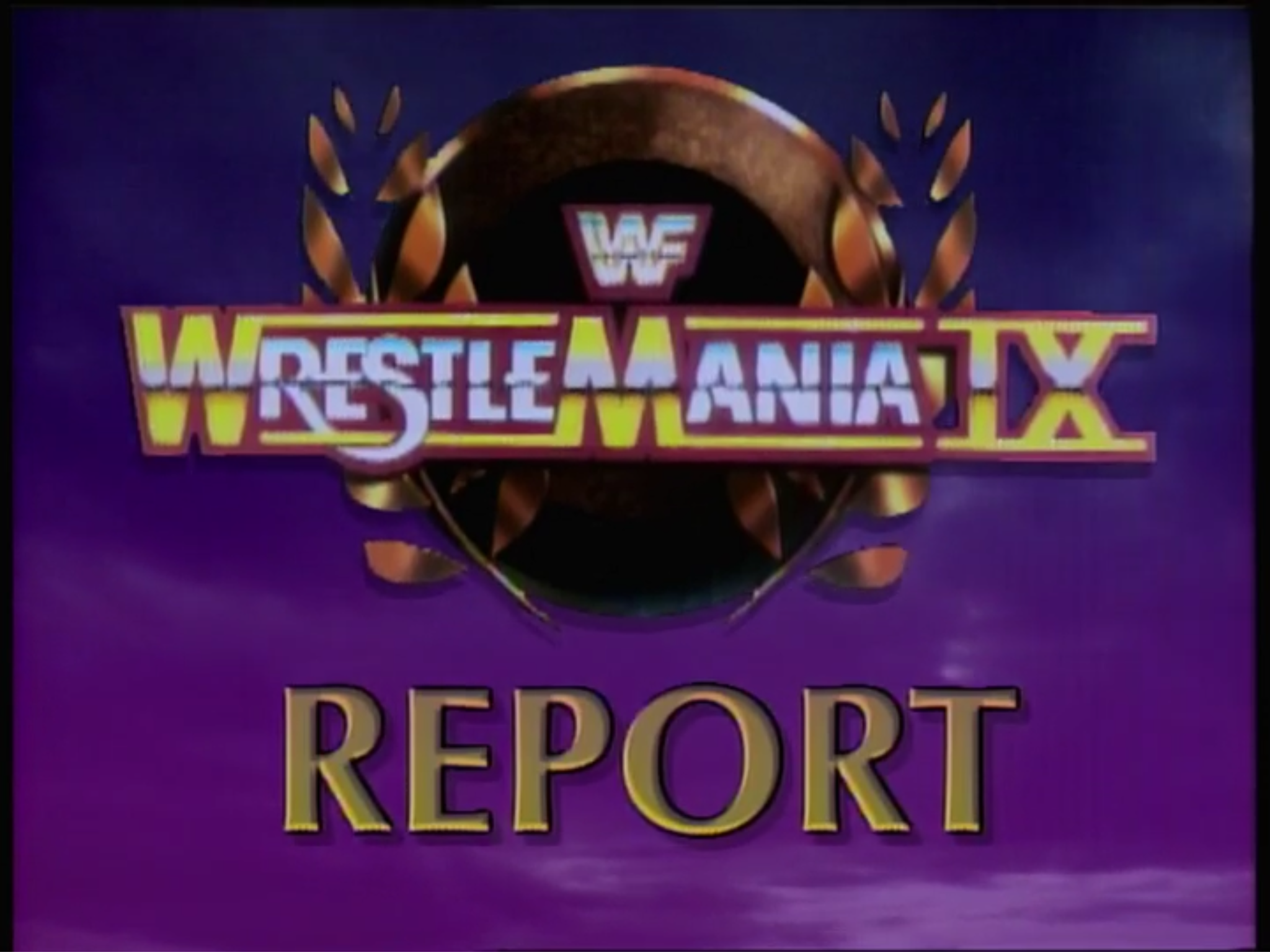 WRESTLEMANIA IX REPORT: "Mean" Gene Okerlund promotes the WWF title match as well as its contract signing to be aired on March to WrestleMania IX this Sunday. He then shills the WWF tag team title match followed by Undertaker/Gonzalez. To finish the segment, Okerlund and Savage discuss vestal virgins and sedans. There's a teenage parking joke in there somewhere, I swear.
Match 4: Doink the Clown versus Kamala (w/ Slick)
Highlights:
Yet again, Doink brought a wrapped present with him to the ring.
Kamala gave Doink a cross corner whip followed by an avalanche.
Following a commercial break, he chopped Doink over the top rope to the floor.
Kamala then joined and chased Doink around the ring.
As he provided Kamala with the wrapped present, Doink snuck back into the ring.
Doink won by countout.
Rating: DUD
Summary: Awful clash of styles with Doink outsmarting Kamala to earn a cheap victory.
After the match, Kamala discovers the box is empty and saunters after Doink. While Doink hides under the ring, Kamala actually follows him. Doink comes out the other side and grabs a chair, but Kamala crawls out on the adjacent side. After he CLOBBERS Doink from behind, Kamala chases him backstage with a chair. Wow! Kamala used his Ugandan intelligence to outsmart the evil clown.
Promo airs for WWF Mania on Saturday mornings at 10 ET. Who's up for micheladas?
After a commercial break, Bartlett insults the three Rosati sisters who supposedly chair his fan club. He then plants a kiss on the first one, wipes his mouth in disgust, and inadvertently elbows the second one. Oops.
Promotional consideration paid for by the following: Slim Jim
Don't miss March to WrestleMania IX this Sunday!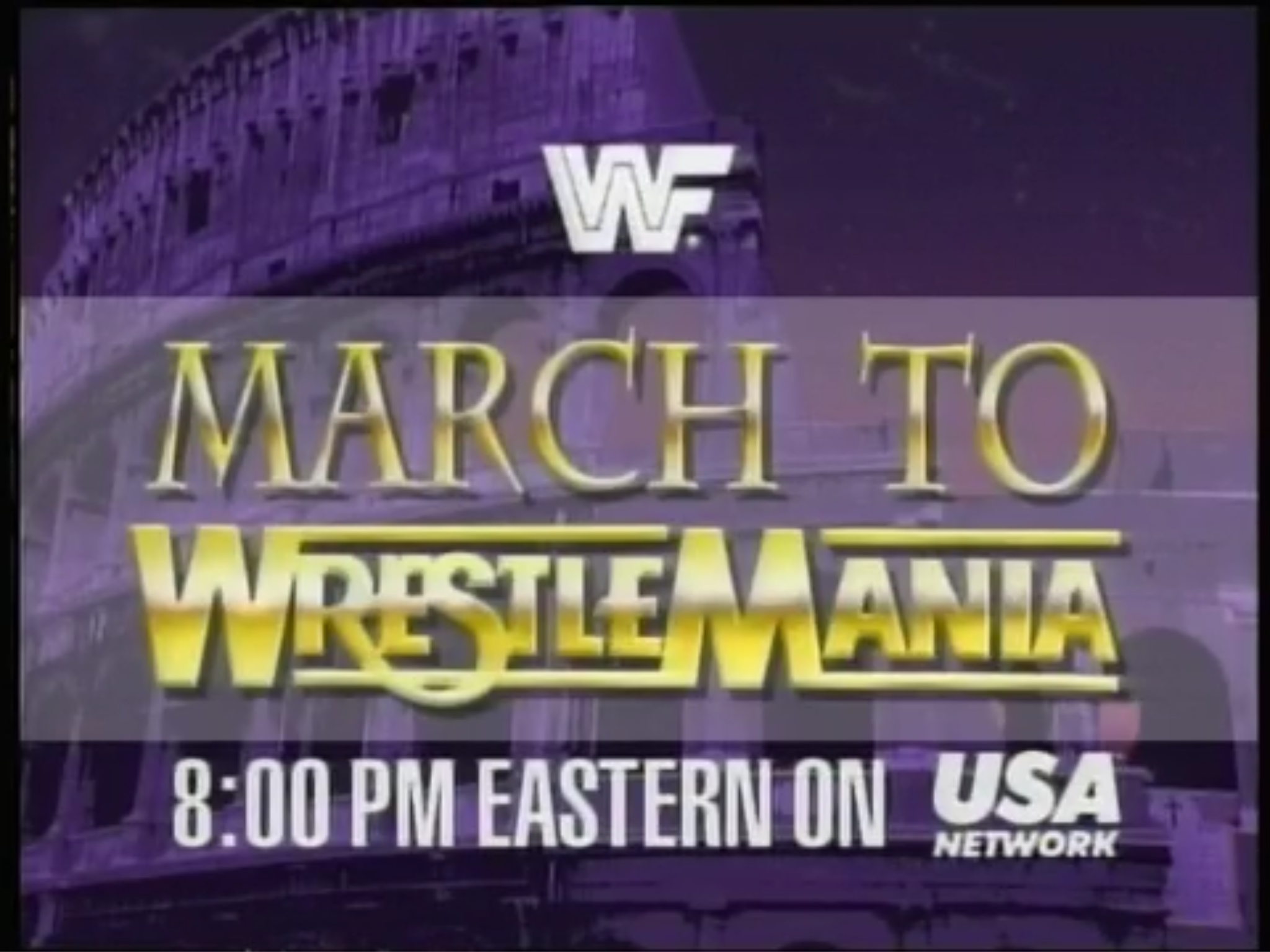 Conclusion: Totally skippable episode as none of the matches meant diddly-squat. Since the episode was only thirty-six minutes, I wondered what was missing. A portion of the program was dedicated to the Michael Landon Awards where Vince received one. Can anyone guess why it would be removed?
TV Rating: 2.8
Stay tuned for WWF March to WrestleMania IX!
Comments? Suggestions? Send them to me at [email protected] and follow me on Twitter (@rockstargary202). Also, please check out all of my reflections at rockstargary.com.