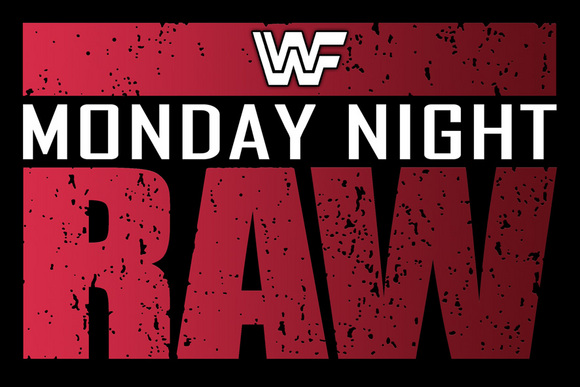 Live from New York, NY
Airdate: February 22, 1993
Attendance: 1,000 (sold out)
Hosted by Vince McMahon, "Macho Man" Randy Savage, & Rob Bartlett
Hulk Hogan makes his triumphant return to the WWF! Also, can Tatanka and the Nasty Boys defeat Michaels and the Beverly Brothers? Let's find out!
Opening montage.
Match 1: Bam Bam Bigelow versus Scott Taylor
Highlights:
For those unaware, Taylor would morph into Scotty 2 Hotty during the Attitude Era.
Taylor clotheslined Bigelow but couldn't take him off his feet.
When Taylor made a second attempt, Bigelow delivered a clothesline.
Taylor then escaped a vertical suplex and attempted a victory roll.
On the other hand, Bigelow countered with an electric chair.
He then gave Taylor a double underhook backbreaker, mounted the top turnbuckle, and hit a diving head butt.
As he mounted the opposite top turnbuckle, Bigelow hit another diving head butt.
1-2-3.
Bigelow won.
Rating: ½*
Summary: Showcase match for Bigelow.
Next, a pre-recorded interview airs while Vince asks Hulk Hogan about a return to the WWF. Hogan wants to "do as I do" and be "a leader of the 90's." His fifth "demandment" is "believe in Hulk Hogan." Oh, brother.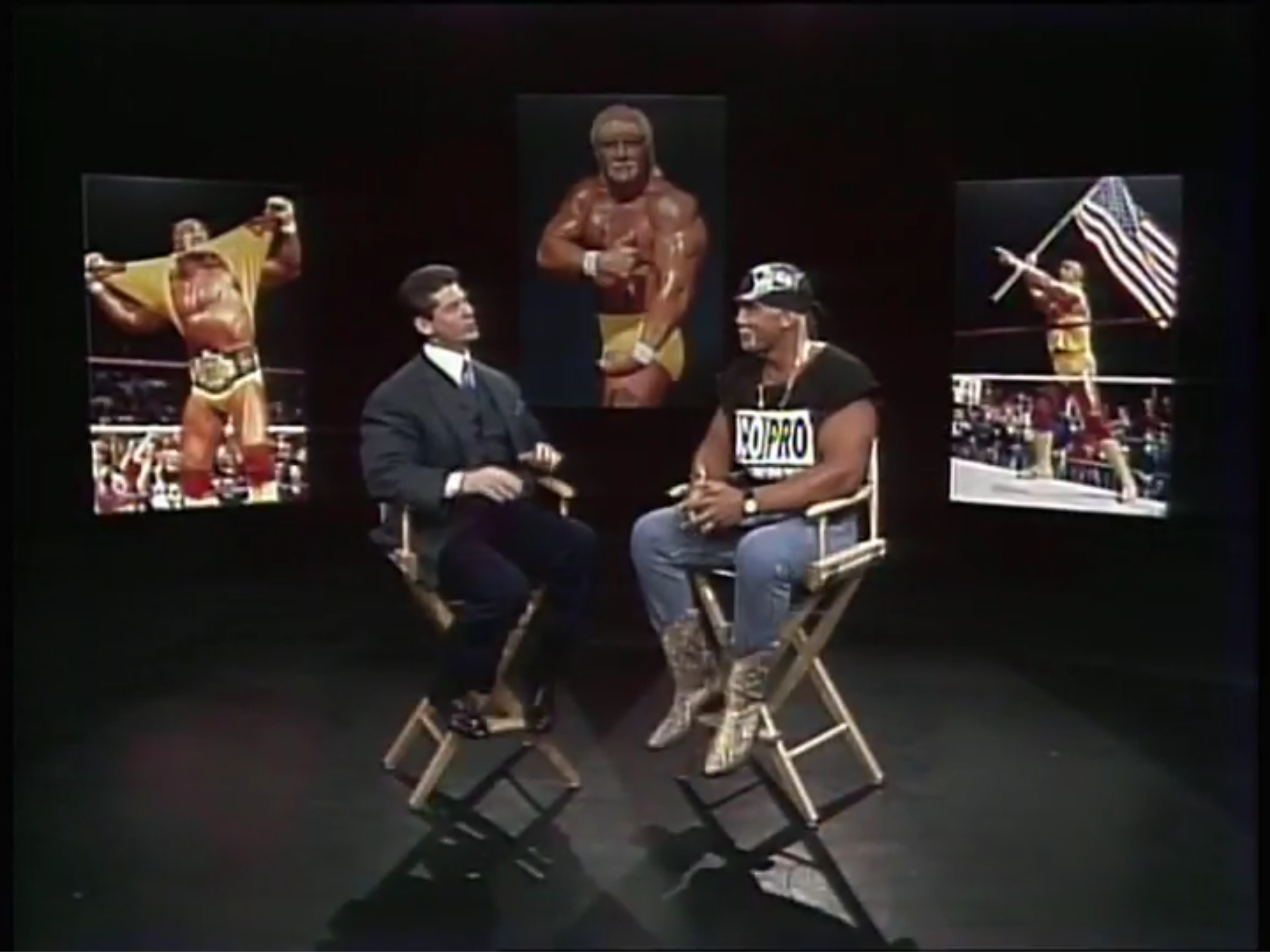 Match 2: The Nasty Boys & Tatanka versus the Beverly Brothers & WWF Intercontinental champion the "Heartbreak Kid" Shawn Michaels
Highlights:
Unless there's been an edit by the WWE Network, Shawn's voice resonated throughout his theme song for the first time.
Tatanka made his entrance, and all six wrestlers brawled with one another.
As the Nasty Boys gave Michaels an Irish whip, Tatanka backdropped him over the top rope to the floor.
According to Vince, Michaels will defend the IC title against Tatanka at WrestleMania IX.
Knobbs tagged in and face-planted Blake.
When Beau came in, the Nasty Boys provided a double pit stop to them.
Knobbs then gave Blake a cross corner whip but came up empty on his follow-through.
After Michaels tagged in, he delivered a flying back elbow to Knobbs.
He then baited Tatanka to distract referee Bill Alfonso so that the Beverlies could double-team Knobbs. SNEAKY!
As Knobbs countered a back drop attempt with a face plant, he clotheslined Michaels twice.
Tatanka tagged in prompting Michaels to tag in Beau immediately.
When he gave Beau a pair of cross corner whips, Tatanka chopped him down to the mat.
Sags tagged in and rammed Beau shoulder-first into the top turnbuckle.
After he hit a shoulder breaker, Sags got 2.
Tatanka tagged in, spun Beau around, and chopped him down to the mat again.
After a commercial break, Blake backdropped Knobbs over the top rope to the floor.
With Alfonso distracted again, Beau rammed Knobbs face-first into the steps. How dastardly!
Michaels then made Knobbs HIT THE POLE and tagged in.
As the Beverlies gave Knobbs an aided leap frog body guillotine, Michaels got 2.
Beau tagged in, mounted the top turnbuckle, and lowered the boom on Knobbs for another 2.
When Blake tagged in, he applied a bear hug to Knobbs.
Michaels tagged in, gave Knobbs a cross corner whip, but came up empty on his follow-through.
After Beau tagged in, he delivered a fist drop to Knobbs.
Shortly after, a mid-ring collision put both Michaels and Knobbs down on the mat.
Hot tag Tatanka.
As he gave Michaels a cross corner whip, Tatanka clotheslined him.
He then powerslammed Michaels for a 1-count.
When Tatanka mounted the top turnbuckle, he chopped Michaels for 2.
He then delivered the End of the Trail but only got 2 thanks to interference by Beau.
After all six wrestlers were in the ring again, the Nasty Boys dispatched the Beverlies over opposite top ropes.
Michaels then attempted a tear drop suplex, but Tatanka countered with a sunset flip.
1-2-3.
Tatanka and the Nasty Boys won.
Rating: ***
Summary: With two pinfall victories over Michaels, Tatanka has the opportunity to pull a trifecta on Michaels at WrestleMania IX and win the IC title.
Promo airs for WrestleMania IX LIVE on PPV on 4/4. Order NOW!
Outside the Manhattan Center, Sean Mooney interviews fans about Hogan.
Promotional consideration paid for by the following: ICOPRO and WWF action figures. Despite his appearance at WCW SuperBrawl III last night, the "British Bulldog" Davey Boy Smith was featured in the advertisement.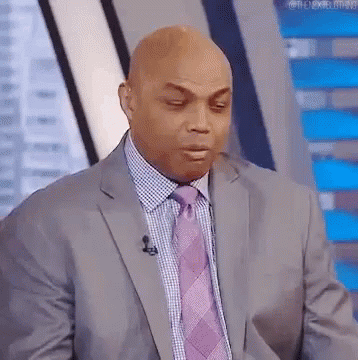 Match 3: Crush versus "Terrific" Terry Taylor
Highlights:
Crush dropkicked and gave Taylor a military-press-slam.
When Taylor sought refuge outside the ring, he guillotined Crush with the top rope.
Bartlett then performed his Arnold Schwarzenegger impression and surprisingly didn't bankrupt the WWF.
As Taylor delivered a jawbreaker, he followed with a swinging neckbreaker for 2.
While Vince shilled the Doink-Crush match at the PPV, Crush gave Taylor an inverted atomic drop.
He then clotheslined Taylor before hitting a tilt-a-whirl backbreaker.
After Crush applied the Kona Clutch, Taylor submitted.
Crush won.
Rating: ½*
Summary: Showcase match for Crush.
We then revisit last week's episode when Money, Inc. DEMOLISHED Beefcake's reconstructed face. Savage then mentions Beefcake's broken nose.
In the ring, Vince interviews Hogan, and the Manhattan faithful goes APESHIT. Hogan can't believe what happened to Beefcake last week and actually thanks Jimmy Hart. As Hogan declares his return to the WWF, the Manhattan faithful ROARED.
He then introduces "Brutus 'The Bionic Barber' Beefcake" whose nose is taped. Beefcake truly believes his ears are still ringing from the "ultimate wake-up call." When he thanks Hart for his assistance, Beefcake is ready to get revenge against Money, Inc. Hogan then introduces their new manager—Jimmy Hart. In reality, Hart's Hogan's business manager so the on-screen relationship makes sense.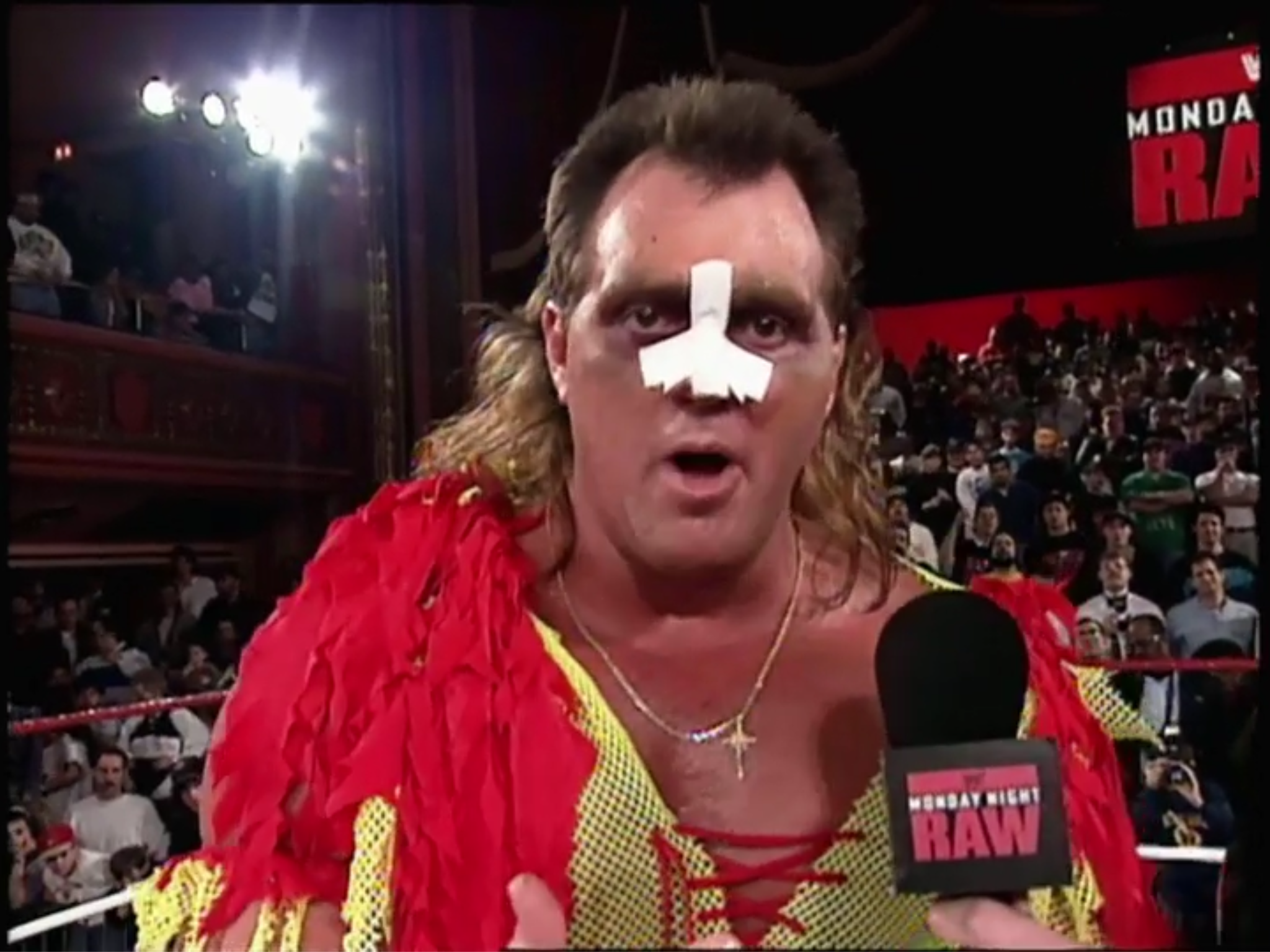 Hart comes to the ring and calls today "the greatest day of (his) life" because he's proud to wear the "red and yellow." WE HAVE A FACE TURN! Although he's managed several teams, Hart believes Beefcake and Hogan will be the "greatest tag team of all-time." If that's not the definition of hyperbole, I don't know what is. Hart then strongly advises Money, Inc. to "say (their) prayers." Following that, Hogan refers to the team as the MegaManiacs.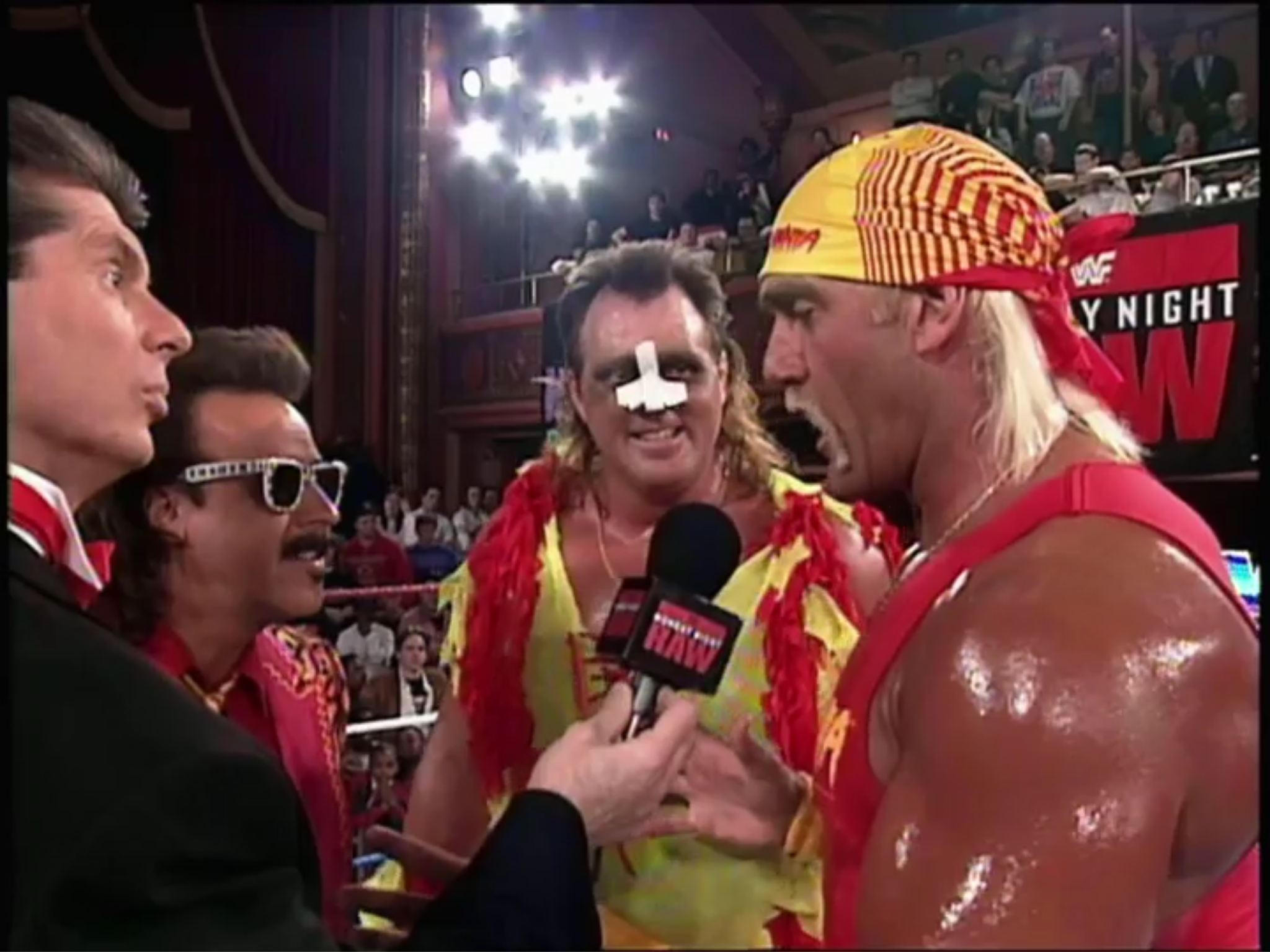 Promo #2 for WrestleMania IX airs.
Promotional consideration paid for by the following: Slim Jim
Match 4: Undertaker (w/ Paul Bearer) versus Skinner
Highlights:
According to Vince, Jimmy Hart will be on WWF Mania this Saturday at 10am ET.
With Undertaker on the floor, Skinner leaped from the apron and choked Undertaker. In the process, he made Undertaker taste the steel railing. It must have tasted like the Big Daddy Brisket at Mom's Kitchen & Bar.
As Skinner rammed Undertaker face-first into the steps, WE'RE OUTTA TIME!
Rating: NONE YET
Summary: Stay tuned to the next episode for the conclusion of this match.
Conclusion: With the decent six-man tag and the Hogan interview, I recommend this episode. Although I must heed warning, don't drink too much of the Hogan Kool-Aid. It might have more than ICOPRO in it.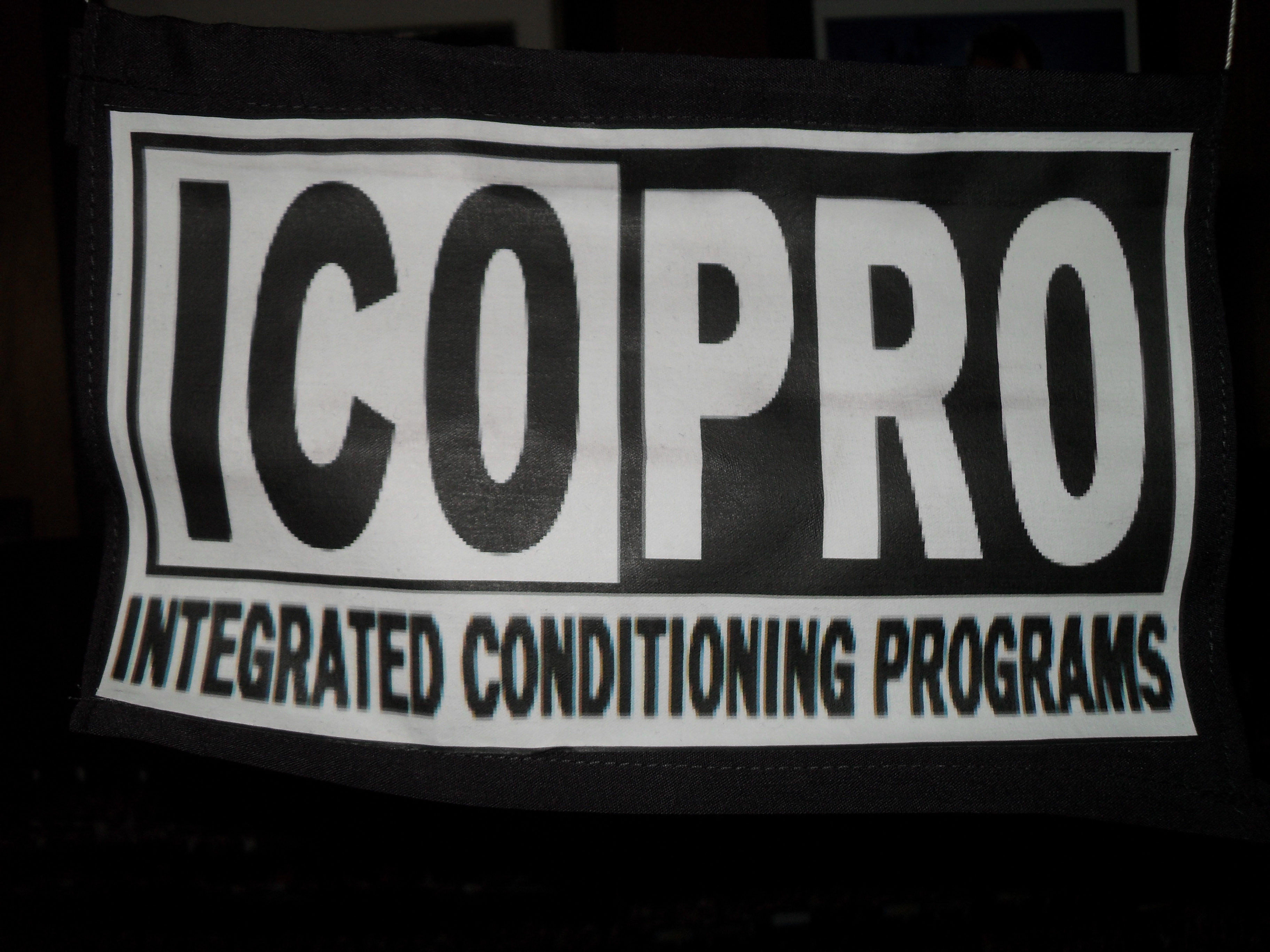 TV Rating: 2.5
IN OTHER NEWS THIS WEEK: Kerry Von Erich committed suicide on 2/18. With Jack, David, Mike, Chris, and Kerry gone, the lone remaining Von Erich brother is Kevin. RIP Kerry 1960-1993.
Stay tuned for WCW SuperBrawl III!
Comments? Suggestions? Send them to me at [email protected] and follow me on Twitter (@rockstargary202). Also, please check out all of my reflections at rockstargary.com.