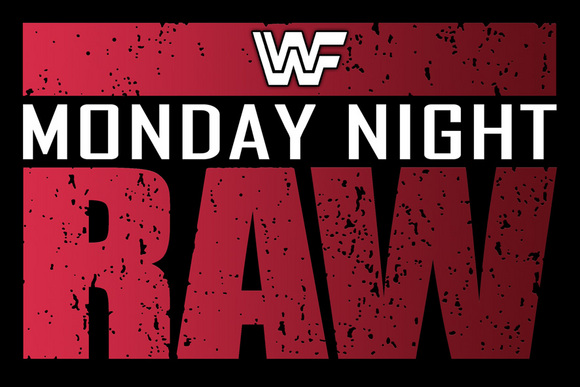 Live from New York, NY
Airdate: February 1, 1993
Attendance: 900
Hosted by Vince McMahon, "Macho Man" Randy Savage, & Rob Bartlett
Can Typhoon defeat Doink the Clown? Who will make a surprise appearance this week? What will stem from it? Let's find out!
Opening montage.
Match 1: Tatanka versus Damian Demento
Highlights:
At the onset, Tatanka hooked an inside cradle for 2.
He then reversed an Irish whip, leap-frogged, and hip-tossed Demento.
When he slammed Demento, Tatanka clotheslined him over the top rope to the floor.
While Demento spoke to the other members residing in his mind, Tatanka joined him on the floor and chopped him.
Back in the ring, Tatanka gave him a cross corner whip, but Demento applied the brakes.
He then reversed a cross corner whip but ate a clothesline.
As Demento delivered a back elbow, he followed with a leg drop for 2.
Tatanka rebounded with a chop off the ropes.
After he hit the End of the Trail, Tatanka pinned Demento.
Rating: DUD
Summary: Showcase match for Tatanka.
We then get video snippets of the WWF Headlock on Hunger campaign show at Madison Square Garden on 1/29/93. WWF champion Bret Hart then donates $100,000 to the American Red Cross on behalf of the WWF.
In the ring, Vince interviews Brutus "The Barber" Beefcake who has a "very important announcement." He's returning to the WWF for "some strutting and…cutting." Upon giving some horrific personal details about his life, Beefcake mentions that Hulk Hogan sat by his side in the hospital. Hogan then encouraged his comeback so Beefcake's ready to take on all comers.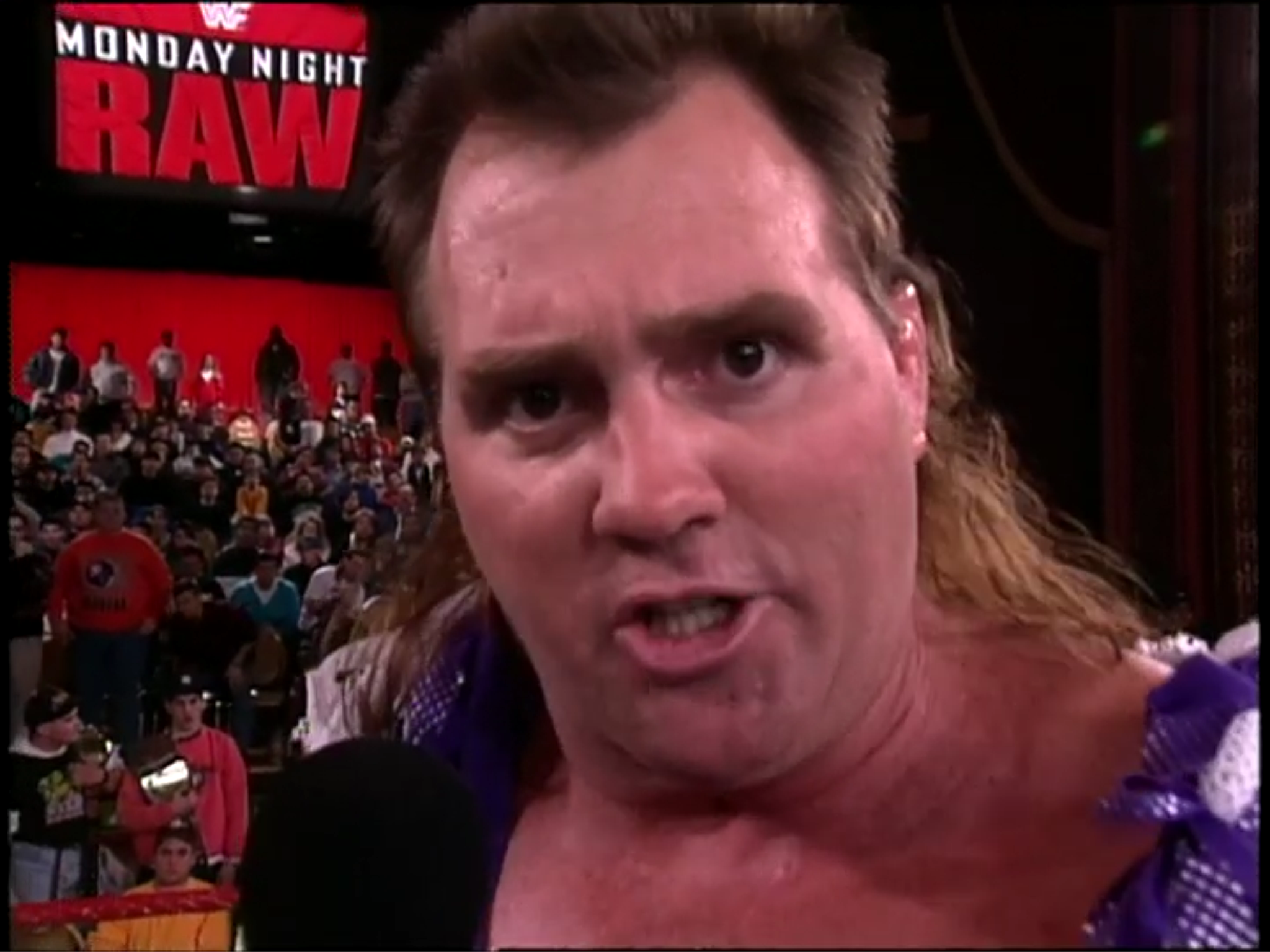 Promo airs for WrestleMania IX LIVE on PPV on 4/4. Order NOW!
Match 2: High Energy versus "Iron" Mike Sharpe & Skull Von Krush
Highlights:
For those unaware, Skull Von Krush was portrayed by Vito LoGrasso, future ECW Baldie.
Owen nipped up and dropkicked Sharpe.
As Ware tagged in, High Energy broke the wishbone on Sharpe. OUCH!
Tags were exchanged on both sides while High Energy double-backdropped Von Krush.
When Ware mounted the top turnbuckle, Owen hoisted Von Krush up for a missile dropkick.
Owen then hooked a somersault roll-up and pinned Von Krush.
Rating: ½*
Summary: Showcase match for High Energy.
We then revisit the attack to Crush by Doink that put Crush on the shelf.
Match 3: Doink the Clown versus Typhoon
Highlights:
While the Manhattan faithful chanted "Doink," Savage wished Crush well on his recovery.
Typhoon then countered a rear chin lock by sandwiching Doink in the corner.
When he gave Doink a cross corner whip, Typhoon hooked a bear hug.
Doink escaped and attempted a cross body block.
On the other hand, Typhoon caught and powerslammed him.
He then gave Doink another cross corner whip but came up empty on his follow-through.
As Doink mounted the second turnbuckle, he clotheslined Typhoon.
He then pinned Typhoon while grabbing the tights.
Rating: DUD
Summary: Methinks Typhoon's days in the WWF are numbered.
Promo airs for WWF Mania.
Vince interviews the host of WWF Mania—Todd Pettengill—who promotes the appearance of Giant Gonzalez this Saturday at 10am ET. He'd better have a big breakfast ready for him.
Next, ring announcer Howard Finkel then announces the passing of Andre the Giant while a ten-bell salute rings in his honor. Sidenote: The first time I saw Andre was his match against Big John Studd at the first WrestleMania. Having reflected upon shows both before and after, he truly was a special attraction.
Promotional consideration paid for by the following: ICOPRO, WWF action figures, and Slim Jim.
Match 4: Yokozuna (w/ Mr. Fuji) versus Bobby DeVito
Highlights:
DeVito charged but ate a superkick from Yokozuna.
As Yokozuna gave DeVito a uranage, "Hacksaw" Jim Duggan joined the broadcast via telephone.
Yokozuna then delivered a leg drop, gave him a cross corner whip, and followed with an avalanche.
When he mounted the second turnbuckle, he hit a Banzai drop.
Yokozuna won.
Rating: DUD
Summary: Showcase match for Yokozuna.
At ringside, Vince interviews the WWF tag team champions—Money, Inc. DiBiase then uses a nursery rhyme to chastise Beefcake. Both IRS and DiBiase wish to challenge Beefcake, so they flip a coin to determine Beefcake's opponent. In sly fashion, DiBiase hides the coin flip result and states that he won. Crafty!
Immediately, their manager—Jimmy Hart—comes to ringside. While Hart questions how they'll stay 100% upon facing Beefcake, a hint of babyface resonates within his voice. DiBiase and IRS then cut promos on Beefcake.
While Luger poses in front of a seven-foot mirror, a not-so-svelte woman in a swimsuit enters the ring to promote RAW. Luger then questions referee Mike Chioda about it.
After a commercial break, we revisit the vignette with Mr. Perfect and former Minnesota Vikings tight-end Steve Jordan. In case you didn't know, Jordan's son, Cameron, plays defensive end for the New Orleans Saints.
Match 5: The "Narcissist" Lex Luger (w/o Bobby "The Brain" Heenan) versus Jason Knight
Highlights:
For those unaware, Jason Knight morphed into the "Sexiest Man Alive" in ECW. That's his opinion, not mine.
According to Savage, Beefcake accepted DiBiase's challenge and will face him on the next episode of RAW.
Knight reversed a cross corner whip but ate boot on his follow-through.
When Luger clotheslined him, he guillotined Knight with the top rope.
He then powerslammed and FLATTENED Knight with the metal-plated forearm courtesy of the surgery after Luger's motorcycle accident last year.
As Luger nailed him, he pinned Knight with one finger.
Rating: DUD
Summary: Showcase match for Luger.
After the match, Luger gives Knight a giant swing.
In two weeks, a 16-man battle royal plus Beefcake versus DiBiase occur on RAW!
Conclusion: Who would like some butter with their SQUASH? In addition to four enhancement matches, Doink practically made Typhoon into a buffoon. The Beefcake-Money, Inc. angle at least sounds promising going forward. Unless you absolutely LOVE Beefcake, I'd avoid this show.
TV Rating: 3.0
Stay tuned for WWF Monday Night RAW 02-15-93!
Comments? Suggestions? Send them to me at [email protected] and follow me on Twitter (@rockstargary202). Also, please check out all of my reflections at rockstargary.com.