Well, great, now that Google Images has removed the "View Images" button, I might have to start using…ugh…BING for pulling meme images.
In other awful news, Hulk Hogan debuts for WCW this week.
– Hulk Hogan debuted for WCW on WCW Saturday Night on 6/11, with the announcers talking about nothing but Hulk for the entire show. This is at least a better trend than bringing up a big angle in one segment and then ignoring it for the rest of the episode, which is their usual MO.
– The debut featured Hogan in a ticker-tape parade, with 200 fans dressed up in Hogan merch given out by WCW. He then gave a speech where he talked about potentially winning the World title that was held by guys like Gorgeous George and Lou Thesz. George of course was never champion, and in fact was never even a heavyweight.
– WCW is currently expecting a 1.0 buyrate for Bash at the Beach, which would be double the current average for the year and would more than pay for Hogan's share of the show. That would also make it a bigger show than anything outside of Wrestlemania or Summerslam, which many others think is a ridiculous dream on their part.
– The "reporters" asking questions were also WCW and MGM staff, by the way, as any real reporters there were asked to keep quiet.
– Dave reiterates that if WCW wants to be the #1 wrestling company in the world, which is the goal, then this was a move they had to make. Realistically they could only repackage Sting and Vader so many times and there wasn't anything more they could do which would move the needle anyway.
– The main problem, among many many many problems, since Ted Turner bought the company is that no one seems to know what the direction of the company is actually supposed to be. It's never been close to either being #1 or even being profitable, through Jim Herd and Kip Frey and Bill Watts and now Bischoff.
– Original plan called for Hogan to win the newly-unified World title at the PPV, but that might not be the case now. (If only.) However, Hulk has creative control, so if doesn't want to do the job, he's not doing the job. Ted Turner himself came down from the mountain to sign the contract on TV for the Hogan-Flairmatch, which marks the first time that Ted has involved himself in a wrestling angle. This resulted in lots of mainstream publicity for the company, although ironically Hogan still uses all of Vince's buzzwords and verbiage when talking to the press.
– Meanwhile, Brian Lee debuted as the Undertaker on WWF Superstars, and the makeup people did an amazing job of making him actually look like the real deal unless you knew what you're looking for. No one knows for sure when Mark Callaway will be returning to confront him, although it won't be King of the Ring.
– Jushin Liger won the 1994 Top of the Super Junior tournament, beating Super Delfin in the finals on 6/13 in Osaka. Much like the 93 tournament, this helped to elevate Delfin to another level and make him into a bigger star. (Didn't really work, I'd say. Nothing against Delfin, but he just wasn't a top level guy. Hell of a crab walk, though.)
– And now for something completely different: With the induction of Jody "Assassin" Hamilton into the WCW Hall of Fame, which makes no sense to anyone with any understanding of wrestling, Dave takes a quick look at the career of Hamilton. First up, there is no truth to the rumor that Tom Renesto left the business due to being eaten by Hamilton, so he just wants to clear that one up. Anyway, the situation brings to mind the case of former Chicago Cubs players Joe Tinker, Johnny Evers and Frank Chance, who were voted into the Baseball Hall not because of their accomplishments in the sport, but because of a poem in 1910 called "Tinker to Evers to Chance" that inspired "Take Me Out To the Ball Game". Anyway, to bring this back to the Assassin, Dave feels like if he can't qualify for the wrestling Hall on his own merits, they can at least write a poem about him to retroactively justify it. So when parents brings their children to visit WCW's head office behind the cotton candy stand at Disneyworld, they can recite this verse:
He's a fearsome masked figure,
All you need to do is look,
Five feet wide from every side,
More chins than a Chinese phone book.
His name is very fitting,
Many wrestlers he's made pay the price,
But it also describes his physique,
Because "Ass" appears in it twice.
When he first came out with his old mask,
I laughed so hard I thought I'd gag,
His head looked like ten pounds of beef,
Stuffed into a small two-pound bag.
Dusty Rhodes tried to pull off his mask,
He pulled and tugged it to and fro,
Over the mic, you could hear Jesse say,
"Hey Schiavone, just two chins to go!"
He would never wear a blue suit,
And stand in the street in one place,
For fear that someone by mistake,
Would put their mail right into his face.
Making a mark in the wrestling world,
That was his childhood dream,
But little did he realize,
He could do it as his own tag team.
He used to have a tag-team partner,
Twin Assassins in masked disguise,
Some fans say he had his partner for lunch one day,
And what's why he's now twice his original size.
He hollers at the ringside fans,
Calls them a bunch of creeps,
He doesn't know that they're all laughing,
Cuz' when he walks backwards he beeps.
Now Vader can pull off a suplex,
Since he's agile balanced and strong,
But to belly-to-belly The Assassin,
He'd need arms that are ten feet long.
– Dave is also accepting poems about chauffeurs.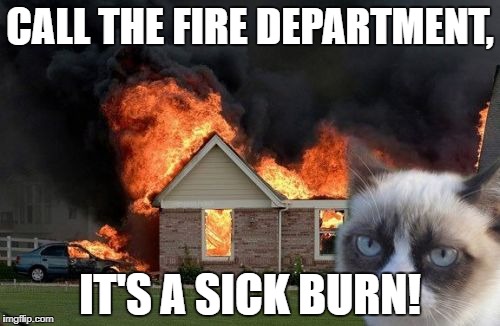 – Over to Mexico, where Vampiro is looking to jump from EMLL to AAA in what would be a major shakeup of the Mexican market. It could come as soon as August. The main problem is that EMLL owner Paco Alonso owns the rights to the name "Canadian Vampire", so that would be a major issue. (Well, the jump never happened, so it's a moot point.)
– Dave notes that the newsletter will be moving to 12 pages starting next month, and he'll be looking at a way to bypass the US postal system and get them to people outside of the US easier. (If only there was some way to send mail…I dunno…electronically…)
– Dave finally got the tape of the Rude-Sting title change from New Japan's TV show, and although his Japanese minions rated it as a DUD, it was actually a very good American style match which he'd rate at ***. Basically it was just not what the Japanese audiences were wanting and they shat upon it thusly.
– Reports from Hayabusa in Mexico are they he's green when it comes to lucha style, but a great athlete.
– Down to Memphis, where the Spellbinder tried to recruit rookie jobber the Colorado Kid, but he refused and manager Burt Prentice ordered Spellbinder to beat him down and put makeup on him. (Future NWA World champion The Colorado Kid! Real thing that actually happens later on.)
– Tim Horner, who was part of the founding group behind SMW, has left the company after playing the lame Kendo the Samurai character for the past few months. Fear not, the role will continue with Bobby Blaze in his place.
– Also, for old time's sake, Jim Cornette had his face shoved into a cake by the Thrillseekers on this week's TV.
– Cornette is also cutting costs by reducing payouts from $150 per show to $400 per week flat, although babyfaces still make good money by selling merchandise at the tables.
– Herb Abrams is promoting the "George Zahorian benefit show" on 9/23 in Las Vegas (Dave is apparently kidding about that one) with a main event of Steve Williams v. Sid Vicious, plus Warlord & Barbarian v. Killer Bees and Tito Santana v. Dan Spivey.
– If Vampiro does jump to AAA, you can expect Black Magic (Norman Smiley) to jump with him, managed by Magnate, who is a Million Dollar Man ripoff. "Geez, a muscular black wrestler managed by the Million Dollar Man. Whoever could have come up with that concept?" (The snark is STRONG with this one!)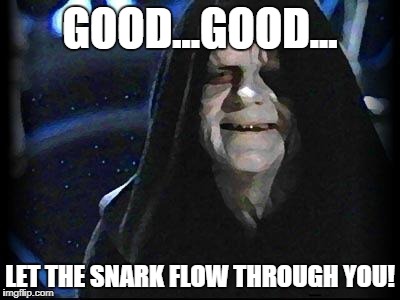 – Keith and Kent Cole have been fired from WCW in a cost-cutting measure.
– Also, Maxx Payne didn't so much quit as "get asked to leave."
– Expect Harlem Heat to get a big push. (You could definitely say that.)
– Hogan and Jimmy Hart put together a new entrance theme called "American Made", which Dave feels like might be a dig at Lex Luger.
– To the WWF, where King Kong Bundy is telling people that he's coming back in right away. So is Davey Boy Smith, and apparently Barbarian as well, who is currently replacing Diesel on house shows due to injury.
– King of the Ring is expected to do the lowest buyrate of all time according to industry trades.
– And finally, the WWF v. military tug-of-war on the USS Intrepid on 6/6 drew a whopping 50 fans. The wrestlers won, in case you're wondering.