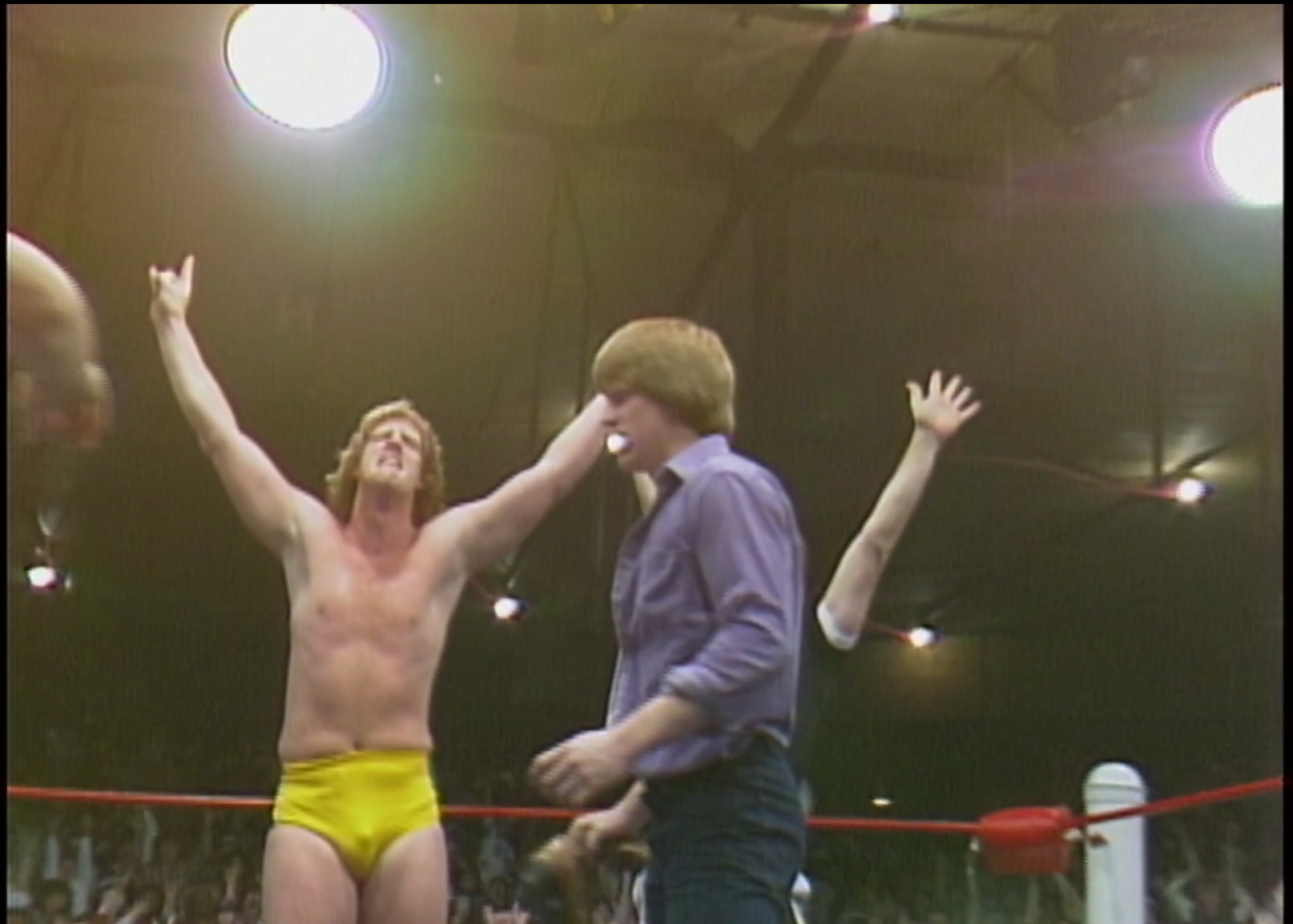 The Rebirth of David Von Erich
(And the tidal wave it caused)
First, let's pay some respect:
Rest In Peace David Von Erich (July 12, 1958 – February 10, 1984)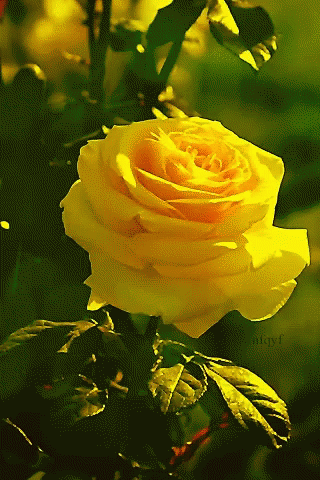 Now let's tackle what you came here to read:
As you may be aware, David Von Erich was the most gifted wrestler of the Von Erich brothers wrestling-wise. While Kerry had the body of an Adonis (not Adrian) and Kevin had an uncanny athletic ability, David had all the necessary attributes to be one of the best wrestlers of all time.
By 1984, he had the capability to cut promos on par with "Nature Boy" Ric Flair and "Handsome" Harley Race. In addition, he shared their passion and abilities. One example would be the promo he cut on the Freebirds just days before he left for Japan. In November of 1983, he went 36:07 in a best two out of three falls match with Flair. In December, he went 23:48 with Flair at the Christmas show only to win by disqualification.
In NWA lore, the Missouri title was the gateway belt to the NWA World title. David defeated Flair for the title on September 16, 1983 only to lose it to Race on January 6, 1984.
What would have happened had David Von Erich survived that fateful day in Japan? Please allow me to provide a timeline of not only the rebirth of David Von Erich but also the effect it would have in professional wrestling.
May 1984
David reaches the top of the mountain by defeating Flair for the NWA World title in Texas Stadium to a raucous ovation. Nevertheless, a fiery Flair demands a rematch.
Before I continue, I must add that David would remain a babyface in Texas but work as a heel in other territories. Earlier in his career, he worked as a heel alongside Dory Funk, Jr in Florida.
October 1984
To demonstrate his ability to remain a Texan hero as well as World champion, David and Flair have a sixty-minute Broadway at the Cotton Bowl. Flair continues to demand a rematch.
November 1984
For the Thanksgiving '84 Star Wars card, WCCW fans get an hour of live wrestling at Reunion Arena as well as closed-circuit coverage of Starrcade '84. During the spectacular, Flair regains the NWA World title over David Von Erich thanks to interference from Dusty Rhodes.
December 1984
For the Christmas '84 Star Wars card, David Von Erich comes THIS CLOSE to regaining the World title, but Flair retains.
May 1985
At the Parade of Champions spectacular, David recaptures the NWA World title.
Summer 1985
Jim Crockett becomes NWA President and notices how successful David is as World champion. Also, David survives Great American Bash '85 with the title.
September 1985
Flair defeats Nikita Koloff in a steel cage at the Omni in Atlanta, GA. When the Soviets attempt to dismantle Flair, Rhodes rescues Flair but suffers a "broken leg" at the hands of the newly-formed Four Horsemen.
October 1985
At the Cotton Bowl, Flair nefariously regains the World title from David.
November 1985
At Starrcade '85, David helps Flair retain the NWA World title against Rhodes. Meanwhile, WCCW fans again get a live hour of wrestling followed by closed-circuit coverage.
December 1985
During Christmas Star Wars '85, Kerry challenges Flair with David and Kevin in his corner but fails to win the title.
February 1986
Rather than both WCCW and Mid-South exit the NWA, Crockett agrees to exchange talent with them creating a three-tier touring schedule similar to the World Wrestling Federation's schedule. Can you imagine the Midnight Express with Jim Cornette against Kevin and Kerry Von Erich in Dallas and the Dynamic Duo against the Rock'n'Roll Express in Charlotte? How about the Fantastics and Sheepherders bleeding all over the Omni while David and Jimmy Garvin rekindle their rivalry for one night in the Superdome?
Due to the talent exchange, the money's better so Gino Hernandez, with serious threats from "Cowboy" Bill Watts, achieves sobriety to continue wreaking havoc with Chris Adams. Also, neither "Hacksaw" Jim Duggan nor Ted DiBiase seeks greener pastures but instead fights over the North American title while getting World title shots.
May 1986
At Parade of Champions, Kevin snares the World title from Flair in a double-ring 45-minute gem at Texas Stadium. Meanwhile, David and Kerry overtake the Freebirds with Mike in their corner. Subsequently, Mike takes an off-camera role within WCCW rather than continue to wrestle.
Summer 1986
With help from the Four Horsemen, Flair defeats Kevin for the title during the Great American Bash tour that travels throughout all three territories. David and Rhodes continue their feud during the tour with no clear overall winner. Additionally, for unknown reasons, Kerry watches an Evel Knievel stunt go awry and vows never to ride a motorcycle again.
October 1986
Kerry challenges Flair at the Cotton Bowl, but Flair escapes thanks to the Four Horsemen. Also, the Andersons and Fantastics fight to a thirty-minute draw, and David defeats DiBiase in a lumberjack match.
November 1986
At Starrcade '86, Kerry battles Flair in a steel cage in Dallas and captures the gold. Meanwhile, fans in Greensboro, Atlanta, and New Orleans each get their own one-hour live show followed by the closed-circuit broadcast. David and Rhodes pull a bloody sixty-minute draw with divided reactions from the separate venues.
December 1986
At the Superdome for the Christmas show, DiBiase challenges Kerry, but Flair intervenes because he wants the belt back. Meanwhile, David defeats Rhodes to settle their feud.
March 1987
During a tour for All-Japan Pro Wrestling, Flair defeats Kerry to regain the World title in Tokyo.
May 1987
David tries but fails to recapture the gold against Flair at Texas Stadium for the Parade of Champions spectacular.
Summer 1987
Due to the money growing extremely tight in the previously oil-rich areas of Texas, Oklahoma, and Louisiana, Crockett organizes the nationwide Great American Bash tour with stops at the Superdome and the Astrodome included. Also, David captures the American title while DiBiase captures the North American title.
October 1987
David and DiBiase battle in a title versus title match at the Cotton Bowl, but no winner emerges.
November 1987
Crockett, seeing that Vince McMahon has scheduled Survivor Series on Thanksgiving night reschedules his PPV yet holds competing house shows at the Omni, Reunion Arena, and Superdome instead.
December 1987
At Starrcade '87 in Greensboro, NC, Flair retains the World title against David in another amazing sixty-minute draw. Also, Kevin and Kerry Von Erich defeat Tully Blanchard and Arn Anderson for the NWA World tag team titles.
Since Jim Crockett Promotions continues to run in the black, they do not sell the promotion to Ted Turner but maintain their strong relationship with fantastic programming.
Conclusion
Well, I could go on, but I think you catch my drift. David, by staying alive and being the consummate wrestler, wins the World title twice and helps Jim Crockett Promotions, World Class, and Mid-South to remain afloat against the juggernaut that is the World Wrestling Federation.
I hope you enjoyed this reflection and stay tuned for WCCW 05-24-86!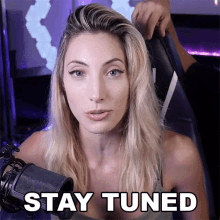 Comments? Suggestions? Send them to me at [email protected] and follow me on Twitter (@rockstargary202). Also, please check out all of my reflections at rockstargary.com including the Monday Night War and Herb Abrams' UWF!