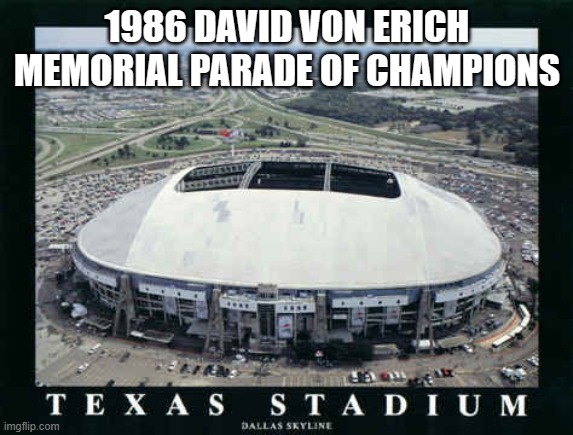 Taped from Dallas, TX
Airdate: May 17, 1986 (taped 05/04)
Attendance: 24,121
Hosted by Bill Mercer
Can Brody capture the World title? Who will win the six-man elimination lumberjack match between the Von Erichs and Freebirds? Plus, a BONUS match! Check out part 2 of the 3rd annual David Von Erich Memorial Parade of Champions NOW!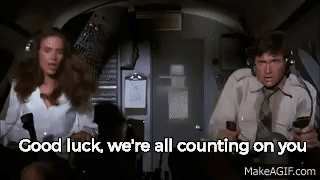 Opening montage.
Prior to the opening match, Kevin, in street clothes and with a sling on his right arm, grabs the microphone. Apparently, his shoulder isn't ready for competition, so Steve Simpson will substitute for him. C'mon, Fritz. It's the biggest show of the year.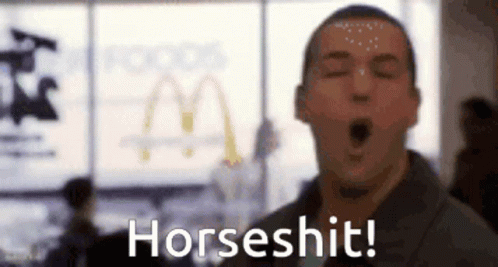 Match 1 for the WCWA World Six-Man titles (elimination/lumberjack): The Fabulous Freebirds (champions) versus Kerry & Lance Von Erich & Steve Simpson
Highlights:
In addition to being lumberjacks, the wrestlers have straps to coerce the participants to stay in the ring. Both Fritz and Mike Von Erich were among the lumberjacks.
Chris Von Erich handed Fritz a leather strap, and Fritz tanned Gordy's hide.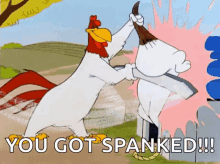 When Gordy mounted the top turnbuckle, he launched a cross body block, but Kerry used momentum to land on top for 2.
Kerry blasted Gordy with a discus punch, but Hayes tagged in and tossed Kerry to the turf.
Without being touched, a very fortunate Kerry jumped back into the ring immediately.
Kerry dumped him out, but Hayes also returned without incident.
As Kerry sent him packing again, Hayes got SPANKED by Fritz among others.
Tags were exchanged on both sides, and Simpson mounted the top turnbuckle to lower the boom upon Roberts.
Forgetting the stipulations, Roberts mistakenly exited the ring only to take a few lashes.
Roberts rammed Simpson face-first into the mat and tagged in Gordy.
After Gordy guillotined him across the top rope, he snap-suplexed Simpson.
Gordy fed Simpson a fist drop, and Hayes tagged in.
While Hayes dealt him a kick to the midsection, he tossed Simpson down to the turf.
Grappler, Regal, and Tatum took their turns whipping Simpson before he re-entered.
Tagging in, Gordy joined Hayes in a double boot to Simpson.
Gordy folded Simpson like an accordion with a belly-to-back suplex for 2.
Substituting for Gordy, Roberts guillotined Simpson with the top rope but got strapped by Fritz again.
Hayes tagged in and dealt Simpson a swinging neckbreaker.
Following Simpson's escape of a bulldog, tags were exchanged on both sides, and Kerry backdropped Gordy.
Chaos ensued as all six wrestlers spilled into the ring until referee Rick Hazzard regained control.
Although Hayes was standing in the Freebird corner, Mike opened a can on him.

In the meantime, Hayes and Gordy double-clotheslined Kerry while Hazzard shooed Simpson back to the Von Erich corner.
1-2-3.
Kerry was eliminated at 6:41.
Following a commercial break, Lance connected with a cross body block to Hayes but delivered knuckle sandwiches in lieu of a cover.

Nevertheless, Gordy tagged in, yet Lance gave him a cross corner whip.
He charged but ate some Gordy boot on his follow-through.
Piledriving Lance, Gordy tagged out to Hayes who mounted the second turnbuckle.
Hayes smacked Lance with a fist drop followed by his DEVASTATING LEFT HAND.
Ejected to the turf, Lance got belted left and right by Grappler, Tatum, and Regal.
Roberts tagged in, and he along with Hayes knocked Lance silly with a double elbow smash.
Hooking his own swinging neckbreaker, Roberts tagged in Hayes who antagonized Simpson with his moonwalk.
Hayes rammed Lance face-first into the mat twice, but Fritz whipped him from ringside.
Joining Fritz on the turf, Hayes got annihilated by straps from everyone named Von Erich and Brian Adias.
Mike entered the ring, gave Gordy a shot, but referee David Manning, back from an extended vacation, ejected Fritz and Kevin from ringside for their aggressiveness.
Taking another turn, Gordy tagged in, but a mid-ring collision occurred.
Hot tag Simpson.
Dropkicking Hayes, Simpson backdropped him.
He gave Hayes a cross corner whip followed by a monkey flip.
Upon giving Hayes another cross corner whip, Simpson fell victim to a bulldog.
Hayes hit a sidewalk slam yet celebrated prematurely.
Wisely, Simpson hooked a sunset flip and pinned Hayes at 14:30.
The sides were even at 2 apiece.
Following another commercial break, Simpson sent Gordy to the turf to be punished.
Shown sitting at ringside was Dr. William Sutker. By now, you're aware of his work.
Gordy flattened Simpson with a Samoan drop and tagged in Roberts.
In the wake of a Gordy clothesline, Roberts mounted the top turnbuckle and pummeled him with a flying elbow smash.
1-2-3.
Simpson was eliminated at 17:08.
Unfortunately for Lance, that left him alone against Gordy and Roberts.
He gave Roberts a cross corner whip but ate knee on his follow-through.
Mounting the second turnbuckle, Roberts unloaded a big elbow.
Interchanging with Roberts, Gordy splattered Lance with a big boot for 2.
Gordy unleashed a German suplex for another 2.
Exchanging tags, the Freebirds tried the same tactic used to eliminate Simpson upon Lance.
It didn't work as a dropkick by Lance sent Gordy over the top rope to the turf. Gordy was eliminated at 18:44.
Since the match was now one apiece, Lance applied an Iron claw to Roberts.

1-2-3.
Lance won at 18:56.
WE HAVE NEW CHAMPIONS!

Rating: ****½
Summary: Sensing Freebird devastation, Lance overcame the odds and won the titles for the Von Erich family. Gordy's workrate combined with some aerial maneuvers by Simpson and Roberts make this an extremely worthwhile match. Of course, the Irving faithful LOST ITS DAMN MIND with the Von Erich victory.

After the match, the babyfaces including Mike flood the ring to congratulate Lance.

Match 2 for the WCWA World title: "Ravishing" Rick Rude (champion w/ Percy Pringle) versus Bruiser Brody

Highlights:

Brody slammed him, but Rude gave him a cross corner whip.
When Rude ate boot on his follow-through, Brody flattened him with another big boot for 2.
Rude rebounded with a hip toss, ran over Brody like a freight train, and got 2.
As Brody leapfrogged him, he shoved Rude into the corner like a left tackle.

He tossed Rude to the turf, joined, and slammed him down.
After Rude made Brody HIT THE POLE, they returned to the ring leading to a Brody dropkick. Impressive!
He suplexed Rude for 2.
While he slammed Rude, Brody fed him a running leg drop for another 2.
Rude blocked a suplex and dealt Brody one of his own.
Seeing Brody's leg on the bottom rope, Pringle shoved it off. SNEAKY!
Nonetheless, Rude couldn't get 3.
Brody sauntered after Pringle around and into the ring until Rude rescued his manager.
Bringing Pringle back into the ring the hard way, Brody lost control and tossed Rude over the top rope to the turf.
Referee Rick Hazzard called for the bell to disqualify Brody.
Consequently, Rude retained at 7:47.

Rating: **
Summary: Complete clash of styles as Brody did not want to sell what Rude was offering. I truly wish someone else had this spot on the card because everyone paid to see the Von Erichs along with the barbed wire match.

Following the match, Brody chases after Rude in the long walk back to the locker room. He clobbers Rude from behind and literally kicks Pringle's butt. As a brawl ensues, Grappler tries to get involved but gets shoved aside. Ultimately, they're separated while the Irving faithful cheers their burly hero.

Conclusion: Although the World title match was a wash, the six-man match was everything and a bag of chips thanks to the Freebirds.

Missing footage from the show included a tag match involving "Iceman" King Parsons and Missing Link versus One Man Gang and General Skandor Akbar subbing for Kamala. Also, I'm sorry to disappoint, but no video footage whatsoever exists (that I can locate) of the mud match between Sunshine and Missy Hyatt.

Speaking of Hyatt, she touts that she main-evented this show because the mud match had to be scheduled last due to the mess. I find that both convenient and off-putting. On the bright side, one match that I could locate was…

**BONUS MATCH** (lights-out, barbed wire): Bruiser Brody versus Terry "Bam Bam" Gordy

Highlights:

Gordy reversed a cross corner whip, but Brody blocked an attempt to taste barbed wire. I'm betting it didn't taste like Texas brisket.

When he slammed Gordy, Brody followed with a big boot.
Brody bludgeoned Brody with barbed wire twice and dealt him a piledriver for 2.
As you'd expect, Brody was

BUSTED OPEN!

Brody rebounded with a series of kicks to the midsection, untied some wire from the corner, and ripped it across Gordy's forehead. Ick.
Afterward, Gordy was also

BUSTED OPEN.

Brody reversed a cross corner whip, but Gordy brandished a foreign object and hammered him with it.
While a bloodied Gordy made his way toward him, Brody kicked the foreign object away.
Brody picked it up and knocked Gordy smack dab into the middle of 1987.
1-2-3.
Brody won at 8:56.

Rating: **
Summary: If blood was what you paid to see, then you got your money's worth. This was hardcore before hardcore became popular.

Next time on WCCW, Brody and Lance battle Rude and Gang; however, I have a unique WCCW column for you next week.

TV Rating: NONE

Comments? Suggestions? Send them to me at [email protected] and follow me on Twitter (@rockstargary202).