Super World Sports – Takasaki-Shi Central Gymnasium 08/09/91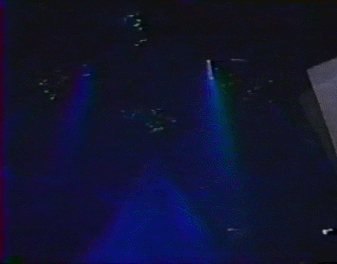 Yokohama Arena
Attendance: 14,650
Tonight, SWS goes head-to-head with NJPW who were running the same night nearby. NJPW were worried that SWS and the device they use to give away free tickets would mess with their attendance, but they sold out all three days for their long weekend at Sumo Hall with LOADED shows, so they needn't have worried.
Also this week, Koji Kitao announced his retirement from wrestling. He'd get better.
One Night Tag Team Tournament First Round Match:
George Takano (Palaestra) & Shunji Takano (Palaestra) vs. The Great Kabuki (Revolution) & Tito Santana (WWF)
George still putting in effort to his Roman-inspired entrance while his brother shows up dressed like a default CAW is hilarious to me. A Centurion teaming up with someone who moves like the Pantheon. We're JIP to Kabuki laying on his belly while the Takanos work him over. Kabuki rolls out to tag in Santana, looking like he's in bed and moving to switch his alarm off. Santana sure isn't used to George's style so the better Takano works out any issues by simply ignoring Santana's offence and doing what he wants instead. Kabuki runs in to stomp George while he has Santana in an ankle lock but it does nothing and George keeps it locked in. Tito appears to get legit annoyed with George keeping the hold on and yells something like "HEY GET OFF OR YOU'LL BREAK MY FUCKING ANKLE" and George complies. Tito works over George for a few minutes but even the Flying Jalapeno can't put him away. Kabuki gets whipped into the guard-rails allowing Shunji to distract the ref and let George land a top-rope crossbody/clothesline thing on Tito to send him out of SWS and back to WWF as El Matador. Remarkably unremarkable match aside from Tito getting mad.
One Night Tag Team Tournament First Round Match
King Haku (WWF) & Yoshiaki Yatsu (Dojo Geki) vs. Samson Fuyuki (Revolution) & Takashi Ishikawa (Revolution)
JIP with Ishikawa and Haku exchanging some deliciously meaty chops. Fuyuki tags in and Haku eats him alive to the delight of the crowd, with Samson managing to take three bumps after a Manhattan Drop. Fuyuki tries to batter Yoshiaki with a chair because they've got beef, but Haku stops that in a hurry. Samson manages a crazy looking crucifix pin on Haku a move I don't think many people have tried doing to Haku before, before landing the Ass Crash for two. That's Fuyuki's finish but it's MENG TIME so he shrugs it off before catching Fuyuki in mid-air and slams him for the win. Great showcase of Haku here, I wanted to see more of him vs. Ishikawa.
One Night Tag Team Tournament First Round Match
Kendo Nagasaki (Dojo Geki) & Shinichi Nakano (Dojo Geki) vs. Ashura Hara (Revolution) & Genichiro Tenryu (Revolution)
Hara starts the match with Nakano and the audience is suddenly alive at the sight of him. Then Nakano gets the first move of the match, a dropkick and very nearly pins Hara in a weird moment with only Nakano lifting his shoulder off the mat preventing a ten second match. I assume Hara got rocked there, which isn't a good sign when the guy throwing the move is a little ineffective bastard like Nakano. Then again, Hara's big return ending in seconds in the first round would have been legendary in the history of wrestling fuck ups. Tenryu thankfully saves the day by tagging in and battering Nakano The Show Killer. Kendo brawls on the outside with Tenryu and smashes chairs over him. Hara tags back in and seems awake so that's a relief. Nakano is feeling confident so he gets a volley in the corner on Tenryu and it actually gets sold! Until Tenryu wakes up and kicks him directly in the fucking face. Kendo interferes to help his mate but Tenryu loves smashing poor Nakano in his stupid face and eventually Hara whips Nakano into a Tenryu lariat to end it. Acceptable version of Tenryu's other main event tag matches around this time.
One Night Tag Team Tournament Semi Final Match
George Takano (Palaestra) & Shunji Takano (Palaestra) vs. The Legion Of Doom (WWF)
I can't tell if they're announced as The Road Warriors or Legion Of Doom as the crowd and Black Sabbath were too loud for me to tell. Hawk bounces Shunji around for a bit before clotheslining him off the apron. Animal tags in and ignores George's chops before a giant belly-to-belly puts Animal down…for a second as he pops up to lariat George down. Animal powerbombs George so easily you'd think he was Sky Low Low while Hawk sends Shunji into a poor cameraman at ringside. This sets up the Doomsday Device on George (with flip!) to end a super-charged squash which was exactly what the crowd wanted to see.
We get highlights of the undercard with Tatsumi Kitahara getting a victory over Masao Orihara. At this point I'm unsure if Orihara's getting the push-by-losing or if he's just losing.
This show also sees the last SWS appearance of Roadblock. He'd have a stint in Puerto Rico before returning to Japan for W*ING as The Masked Inferno.
I don't know why they'd rename him after such an impressive run here but I guess Speed Hump or Zebra Crossing aren't any better. Actually Roadblock yelling "this is one Zebra…you DON'T WANT TO CROSS" in bad English while wearing black and white stripes could have been yen.
One Night Tag Team Tournament Semi Final Match
King Haku (WWF) & Yoshiaki Yatsu (Dojo Geki) vs. Ashura Hara (Revolution) & Genichiro Tenryu (Revolution)
Haku kickstarts things by ambushing Tenryu with a dropkick to allow The Natural Powers to smash him daft for a while. Tenryu tries a crossbody but Haku catches and slams him a la Geese Howard for two.
Tenryu kicks out because he's not going to lose to something that took out Fuyuki. Haku wails away on Tenryu some more with SWS' great production capturing the sweat flying off Tenryu after every shot. Hara tags in and he can't stop Haku but Haku can't stop him either as both men go shot-for-shot, headbutt-for-headbutt as the crowd chant for Hara. A lariat knocks Haku down who responds by kicking Hara in the dick. Yatsu keeps Hara down but seems more tired than Haku who's been doing all the work tonight. Haku tags in but Hara can't be knocked down via headbutt so both men tag out with both Tenryu and Yatsu miss moves off the top rope as the crowd is simmering. Hara tags in to lariat the sweat right off of Haku, before both Rev Pros get a double team lariat and a Dirty Powerbomb on Haku with Yatsu making such a late save the crowd is convinced it was a three. Yatsu viciously bulldogs Tenryu on the concrete so we get even more Tenryu abuse as Haku lands his splash before Hara takes a brutal German from Yatsu. He's 44 years young. Haku misses a dropkick so Tenryu connects with an Enziguri allowing him to tag in a clearly-dead Hara who takes multiple dropkicks (which seems risky after the first match) before ignoring more Haku offence to loud cheers. Haku takes a double Enziguri but refuses to fall down so both Revvers decide to throw strikes that land harder than the live version of Killed By Death. Haku STILL doesn't go down but at least falls to his knees after a Tenryu Enziguri which sets up a Dirty Powerbomb to finally end it for Tenryu to get his revenge on the Natural Powers with a real tag partner. Felt longer than it needed to be (but that's to give the excuse for the main event) but otherwise tremendous fun with Hara showing he can hang with the rest of the SWS cast-offs. And to point out yet again, Haku is fabulous in his current role of Yatsu's dragon.
Rick Martel (WWF) vs. Naoki Sano (PWFG)
I don't know if Martel got hurt or took time off after his Jake Roberts feud ended but there's a four month gap of nothing before he came to Japan where he'd stay as a regular until WWF needed him to come back to do (googles) absolutely nothing until wrestling Tatanka at Wrestlemania VIII. They go through a peanut-butter smooth sequence of counters and reversals to start us off as Sano has transitioned to purely light heavyweight style matches in SWS rather than the PWFG style he was doing before. Sano backflips over Martel and kicks him in his face, causing Rick to lose several fashiom sponsorships. Martel gets a small package for two before Sano leaps up and lands a Victory Roll for a very quick pin. And uhhh that was it. Less than five minutes here but it was all smooth action which made it better than the mess that was the Paul Diamond match. Crowd seem stunned at the match being shorter than an ad read on Something To Wrestle With.
One Night Tag Team Tournament Final Match
Ashura Hara (Revolution) & Genichiro Tenryu (Revolution) vs. The Legion Of Doom (WWF)
Ah they are actually announced as "Raygonadoooooom" despite being The Road Warriors at the Dome. Huh. Hawk starts off with Tenryu and immediately press slams him because he rules. He tries again but Tenryu collapses on top so Hawk takes him to the outside for a bit of murder. Tenryu looks exhausted after that hard-hitting and long semi-final compared to the quick death the Legion got. Hara and Tenryu get two double-team lariats on Animal but he barely flinches. A double Enziguri does it but Animal ignores it and dropkicks Hara to oblivion. A shoulder-block from Animal is so strong that Animal nearly plants himself, but even he's not strong enough to damage himself so he poses afterwards. Tenryu tags in and sweat-chops both Doomers but in a fantastic bit, Tenryu chops Hawk who is sent into Animal who then press slams Hawk onto Tenryu. It only gets two but the Doom land the Doomsday Device afterwards to win a six minute main event. Made sense for it to be this short after Hara & Tenryu had their war already which also got around the whole "no fucking way were the Legion losing here" issue. Plus I'd rather see a short-but-sweet LOD match than a long unproductive one.
After a quick pose with the trophies, the Doomers leave and Tenryu's music plays. Wait but he lost? TENRYU MUST POSE.
Overall: This tournament was a lot of fun with the positives greatly outweighing the negatives with plenty of smashing action the whole night.
The big questions were "could SWS draw against NJPW?" and "Can Hara still go?" with both questions being answered with a loud "HAI" and sweaty chops.
But it's worth pointing out that as good as this was for SWS, the current status of the major puro companies looks like this:
Chono, Muta and Hashimoto formed the Three Musketeers after the mega successful Sumo Hall shows to get NJPW ready for post-Inoki life.
Misawa submitting Jumbo Tsuruta in the main event of AJPW's Summer Action Series II to set up the next generation of stars.
Onita defeated Tarzan Goto in a Barbed Wire Explosion match in front of 33,221 fans to set up FMW for more years of Onita.
And SWS dragged Hara out of retirement to not-sell out Yokohama Arena. SWS is nearly a year into existence and even though the cards are slowly improving, the company is still a country mile behind everything else at the same level.
Also it's the first time there's been no ORIHARA MOONSAULT so here's a KATAYAMA GERMAN to send us home happy.