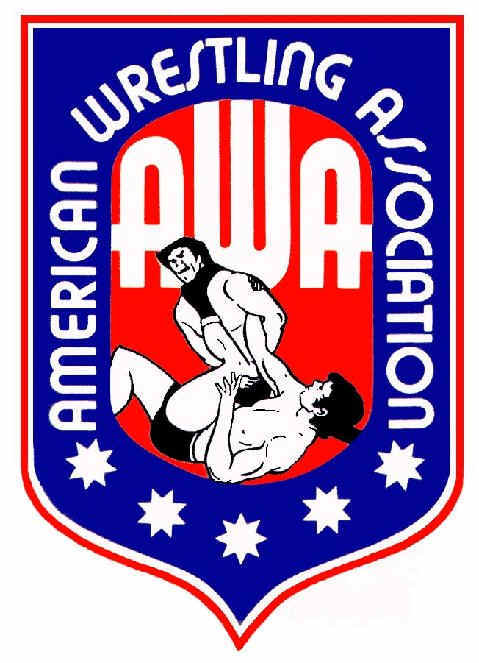 Taped from Minot, ND
Airdate: February 20, 1988 (taped 02/06)
Attendance: unknown
Hosted by Larry Nelson, Rod Trongard, & Donna Gagne
Can Kelly defeat Hennig to become the "Magnificent" champion? The Midnight Rockers light up the North Dakota night while Orton, McDaniel, and Ustinov ply their trade for our amusement. With a World title match on the card, this must be a great show, right?
Opening montage.
Match 1: "Cowboy" Bob Orton (w/o Adrian Adonis) versus Ricky Rice
Highlights:
Orton hip-tossed him, but Rice blocked a shot to the top turnbuckle.
When he rammed Orton face-first into the top turnbuckle, Rice also made him HIT THE POLE.
Orton rebounded with another hip toss and dropkicked Rice.
As Rice responded with his own dropkick, he dropkicked Orton over the top rope to the floor.
Is that a DQ?
Since the match continued, referee Gary DeRusha apparently didn't think so.
Orton returned and tossed Rice down to the floor.
After he mounted the top turnbuckle, he clobbered Rice with a flying axe handle.
DeRusha wasn't pleased and disqualified Orton at 2:40.
BOOOOOOOOOOOOOOOOOOOOOOOOOOO!
Rating: *
Summary: Bullshit decision that makes the AWA look weak. If Orton is allowed to continue without punishment, the match doesn't leave a stain on the promotion. It's one thing to send your opponent into the ring post, yet it's another to outlaw something Randy Savage had been doing without issue for over two years in the WWF.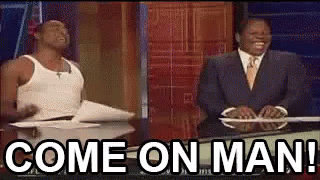 After the match, Orton slams Rice on the floor, tosses him into the ring, hoists him atop the top turnbuckle, and superplexes him. See…THAT'S the logical finish. A relentless Orton shoves down DeRusha and deals referee Marty Miller an elbow smash before tossing DeRusha between the ropes to the floor. Next, he piledrives Rice much to the chagrin of the Minot faithful.
We revisit last week's episode when Greg "accidentally" got disqualified for making Adonis HIT THE POLE. Referee Marty Miller returned the belt to Greg, but Orton absconded with it. Nelson clarifies that the belt was returned to Greg. Isn't possession 9/10th of the law?
Match 2 (non-title): AWA World tag team champions the Midnight Rockers versus Mike Smith & Mark Wagner
Highlights:
Don't even bother with the ham'n'eggers in the ring against the Midnight Rockers. They're so green that Dr. Seuss described them in one of his children's books.
Ray "the Crippler" Stevens joined the broadcast table for this match.
As Michaels whipped Wagner into the babyface corner, Jannetty clotheslined him.
Tags were exchanged on both sides, and Smith reversed an Irish whip.
Unbeknownst to Smith, Michaels tagged in, mounted the second turnbuckle, and launched a clothesline.
Smith responded with a slam followed by a leg drop, brother.
When he mounted the second turnbuckle, Smith missed a flying leg drop.
Jannetty tagged in, and the Midnight Express performed some Rockn'Roll Express double-team magic.
OK, perhaps not like that.
After tags were exchanged on both sides again, the Midnight Rockers double-DDT'd Wagner.
1-2-3.
The Midnight Rockers won at 2:32.
Rating: *
Summary: Showcase match for the Midnight Rockers.
Nelson interviews Michaels who must have paid a quick visit to Slippery's Tavern prior to his arrival at the studio. As Michaels stumbles over his lines, he namedrops Jerry "The King" Lawler and "Superstar" Bill Dundee as upcoming challengers. Before Nelson could run away, Ustinov makes his presence felt by calling his manager—Sheik Adnan Al-Kaissie—his tag team partner. Good for you, Ustinov. I'm sure your parents are very proud. Oh, wait…
Match 3: Soldat Ustinov (w/ Sheik Adnan Al-Kaissie) versus Darrell Olson
Highlights:
Ustinov slammed Olson but missed an elbow.
When Ustinov applied a bear hug, Olson rang his bell to escape.
Believing it was lunchtime, Ustinov sandwiched him in the corner and applied a Canadian backbreaker. Is Canadian bacon consumed during lunch? Can someone north of the border please fill me in?
Olson submitted; thus, Ustinov won at 1:56.
Rating: DUD
Summary: Showcase match for the useless one.
Match 4: "Chief" Wahoo McDaniel versus Jim Thomas
Highlights:
For those unaware, Thomas was a former Houston Oilers linebacker. Currently, he's the proprietor of JT's Fitness in Minneapolis. Hey! Hit the Twin Cities and JT's at the same time.
"Deceptive" Donna, per Trongard, resumed her duties at the broadcast table for this match.
As Thomas charged out of the corner, McDaniel chopped him down like a cottonwood tree.
Thomas pulled a sly one when he suckered McDaniel into a handshake and slapped him. Methinks Thomas learned this bit of chicanery from Donna.
When Thomas returned to the ring, McDaniel chopped him finer than a diced onion.
1-2-3.
McDaniel won at 2:40.
Rating: DUD
Summary: Showcase match for McDaniel.
After the match, McDaniel returns the slap to Thomas before exiting the ring.
Nelson interviews AWA Women's champion Miceli who touts her protégé Kelly. While Kelly cuts his promo on Hennig, he promises to dethrone him to become World champion. That would be magnificent, no?
As expected, Nelson cuts him off, so Kelly threatens a lawsuit. Oh wait, wrong promotion.
Match 5 for the AWA World title: "Cool" Curt Hennig (champion) versus "Mr. Magnificent" Kevin Kelly (w/ Madusa Miceli)
Highlights:
Miceli wearing leather dress had my jaw dropped in no time flat.
When Hennig reversed a cross corner whip, he missed a clothesline.
Kelly responded with a vicious clothesline, and Hennig played cat-and-mouse with him from the floor.
As he re-entered the ring, Hennig worked on those damn skinny legs until Kelly returned the favor spilling him upside-down.
Hennig chopped him in the corner, but Kelly no-sold it.
After Hennig rammed Kelly's leg into the ring post, he applied a rope-assisted step-over toe hold. SNEAKY!
Referee Gary DeRusha noticed Hennig's shenanigans and put a STOP to it.
While Hennig switched to a spinning toe hold, he switched to an Indian death lock.
Hennig grabbed the ropes again, but evidently DeRusha wasn't born yesterday and made him break the hold.
When Kelly gave him a cross corner whip, he backdropped Hennig.
He dealt Hennig a back elbow for 2.
As he powerslammed Hennig, Kelly got another 2.
Hennig blocked another slam by grabbing the top rope.
After DeRusha kicked Hennig's arms, the champion fell atop Kelly.
1-2-3.
Hennig retained at 10:32.
Rating: **
Summary: Hennig didn't have much to work against here, but he used psychology and momentum to keep his title. Let's hope Kelly never receives another title shot in his career.
After the match, Kelly throws a tantrum, nails Hennig, and vaults him over the top rope to the floor. He tosses Hennig back into the ring, grabs the belt to a big pop, and drops it onto Hennig with a "next time" gesture to the Minot faithful.
To end the show, Nelson interviews Red Bastien who touts Hennig as well as the modern athlete of 1988. Right, Sam?
Conclusion: Without question, this was a one-match show with Hennig carrying the load that is Kevin Kelly to a watchable match. Since the mark fans of the Minot faithful wanted to see a title change, they put their money on Kelly but ultimately lost. They'll have to return to Fargo for their own brand of fun.
Hennig's magic against Kelly was remarkable to say the least. If you must see Hennig drag Kelly's carcass around for ten minutes, go for it; otherwise, skip the show and locate the nearest cheeseburger joint.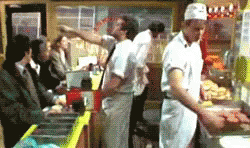 Next week, the Midnight Rockers defend the AWA World tag team titles against Adonis and Orton.
TV Rating: NONE
Stay tuned for AWA 02-27-88!
Comments? Suggestions? Send them to me at [email protected] and follow me on Twitter (@rockstargary202). Also, please check out all of my reflections at rockstargary.com including the Monday Night War and Herb Abrams' UWF!