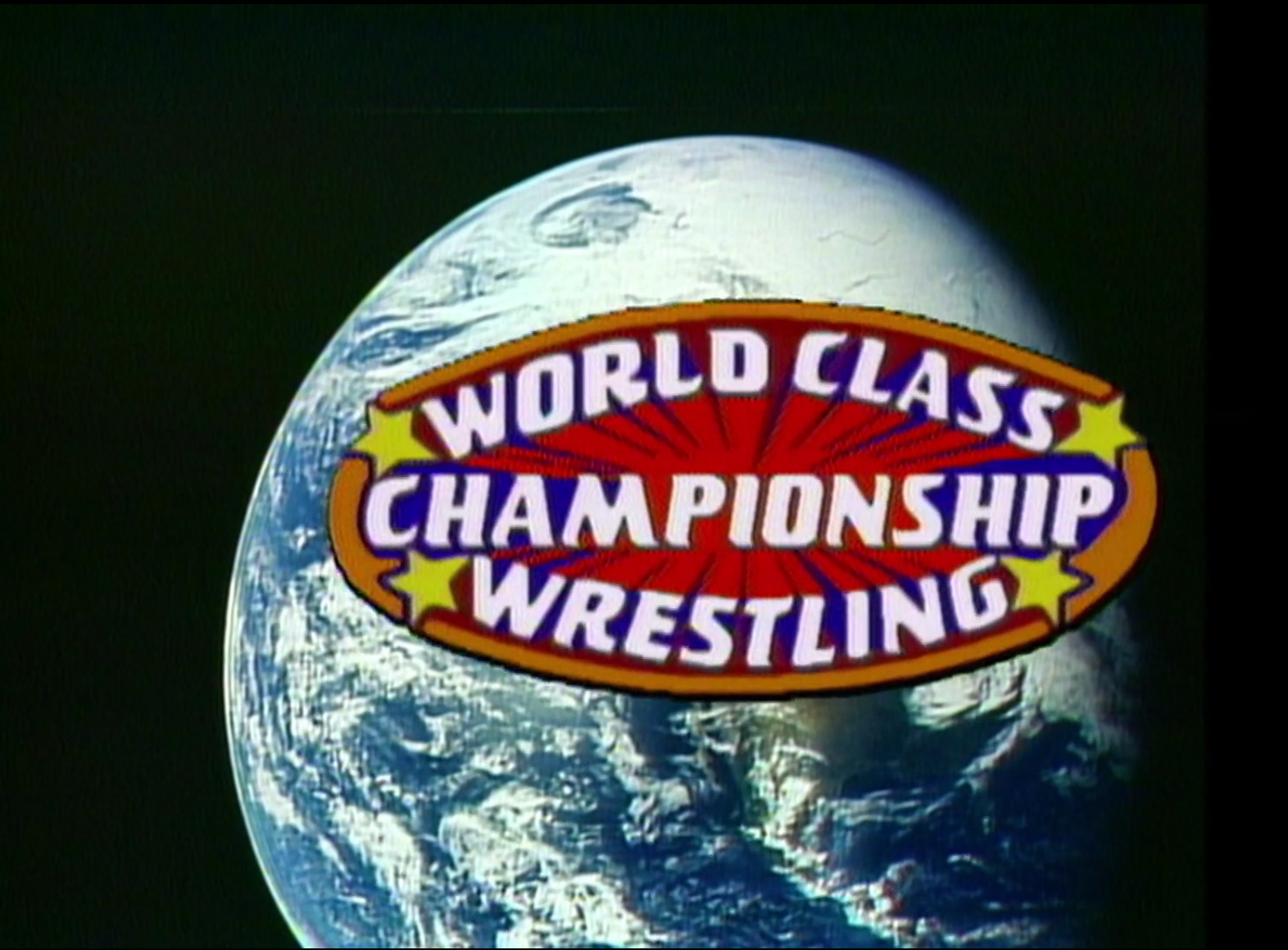 Taped from Dallas, TX
Airdate: July 20, 1985 (taped 07/12)
Attendance: unknown
Hosted by Bill Mercer
Can Kevin defeat Adams and blow the roof off the Sportatorium? Will Kerry beat the odds by defeating Gang in a Chicago death match? What does Hart have in store for us this week? Let's get 'er started!
Opening montage.
Match 1: Scott Casey (w/ Sunshine) versus Mike Bond
Highlights:
According to Mercer, "Killer" Tim Brooks, Gang, and Lewin beat the Von Erichs for the six-man titles. Upon further review, this match occurred on 7/7 in Reno, NV.
Also, as I mentioned in last week's reflection, Parsons defeated Adams for the American title on 7/5 in Dallas.
Meanwhile, Casey countered a side head lock with a knee crusher.
He countered another with a backbreaker for 2.
When Casey suplexed him, he followed with a belly-to-back suplex.
Bond powered out of a rear chin lock, but Casey countered yet another side head lock with a second belly-to-back suplex.
As he held onto Bond with a bridge, Casey pinned him at 8:37.
Rating: **
Summary: Bond fell in love with that side head lock so much that it cost him dearly.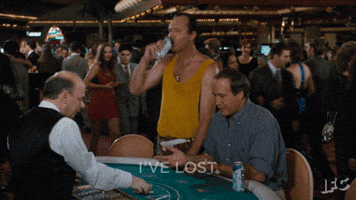 Perhaps not like that, Clark.
From Reno, Hart holds a press conference for the NEW World Six-Man tag team champions. He holds all the cards, so any challenge must come through him.
From Love Field in Dallas, Mercer interviews Kevin who wants a rematch. He also mentions that, due to a shoulder injury, Mike was unable to compete. Thus, when the Von Erichs defended the titles 2-on-3, they lost. A return match should be forthcoming "soon."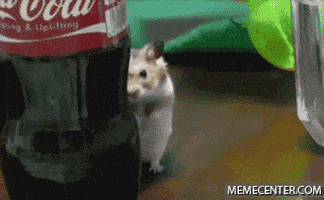 At the Flight Desk restaurant, Mercer interviews Brian Adias who cuts a promo on Hart. Too soon for Crown Royal and a Lone Star?
Match 2: "Maniac" Mark Lewin (w/ Gary Hart) versus Mike Reed
Highlights:
As Lewin mauled him, he mounted the second turnbuckle and chopped Reed.
Lewin applied a Singapore sleeper, and Reed passed out.
When referee Rick Hazzard called for the bell, Lewin won at 2:16.
Rating: *
Summary: Showcase match for the "Maniac."
Match 3 (Chicago death): The "Modern Day Warrior" Kerry Von Erich versus the One Mn Gang (w/ Gary Hart)
Highlights:
This match occurred on 7/4 in Fort Worth.
When Kerry climbed onto Gang's back to apply a sleeper, Gang threw him down and dropped a knee onto him.
Kerry dealt Gang a series of discus punches and landed a dropkick.
As Gang gave Kerry a cross corner whip, he came up empty on his follow-through.
Another series of discus punches from Kerry knocked Gang down to the mat, but he returned to his feet at 5.
After Kerry attempted a cross body block, Gang caught and fed him a gutbuster.
Kerry regained his feet after an 8-count and dropkicked Gang again.
While Gang slammed hm, he followed with a 747.
Disregarding the count, Gang delivered another 747 and shoved down referee David Manning.
Hart tossed a chain into the ring, but Kerry intercepted it and hammered Gang.
With both wrestlers down on the mat, Manning began the 10-count.
At the count of 9, Kerry regained his feet whereas Gang did not; therefore, Manning ruled Kerry the winner at 5:22.
Rating: **½
Summary: I was curious how Kerry would not only get Gang down on the mat but also keep him down. Hart's interference proved costly, and Kerry took advantage en route to victory.
Match 4: "Gentleman" Chris Adams versus Kevin Von Erich
Highlights:
Kevin escaped a wrist lock and dropkicked Adams.
As Adams gave Kevin a cross corner whip, he came up empty on his follow-through.
Kevin hooked a victory roll and got 2.
With Adams already BUSTED OPEN, he tossed Kevin down to the floor.
Adams joined and made Kevin HIT THE POLE.
When Adams rammed him face-first into the steps, Kevin rebounded by ramming Adams face-first into the timekeeper's table.
He slammed Adams atop the table and dealt him a HARD cross corner whip.
After Kevin came up empty on his follow-through, Adams applied a sleeper.
Kevin escaped and scored with a huracanrana for 2.
While Adams backdropped him, he got 2.
Kevin tried to respond with a splash but missed.
As he tied Kevin in the ropes, Adams grabbed the restraining rope to choke him.
Interestingly, NONE of the Dallas faithful charged the ring. Nowadays, fans would flood the ring.
Kevin escaped and choked Adams with the restraining rope instead.
When referee Bronko Lubich called for the bell, Adams won by DQ at 9:50.
Rating: ***
Summary: Pure definition of a blood feud as Adams and Kevin thrilled the Dallas faithful to a fever pitch.
After the match, Kevin grabs the microphone, declares that he doesn't give a damn about a DQ, and rams Adams face-first into the apron twice. Next, he tosses Adams out of the Sportatorium through the back door.
Conclusion: Hot episode with Kerry's victory and the non-stop action between Kevin and Adams. We'll have to find out just how long Hart and his henchmen will maintain their titles. As for my recommendation…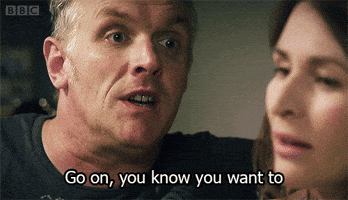 Next week, Mike returns to square off against his nemesis Brooks, and Kabuki battles Gang in a lumberjack match.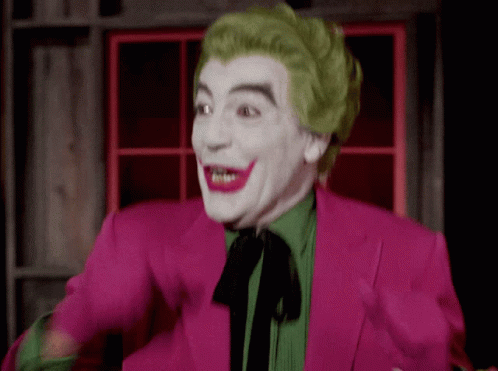 TV Rating: NONE
Stay tuned for WCCW 07-27-85!
Comments? Suggestions? Send them to me at [email protected] and follow me on Twitter (@rockstargary202). Also, please check out all of my reflections at rockstargary.com including the Monday Night War and Herb Abrams' UWF!