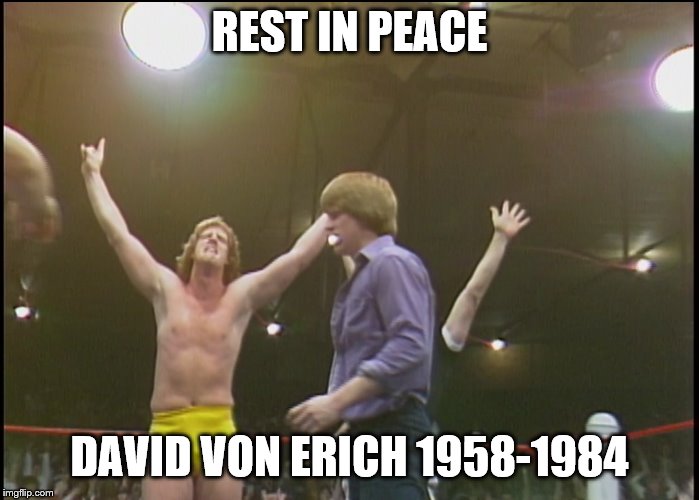 Taped from Dallas, TX
Airdate: February 11, 1984 (taped 02/03)
Attendance: 5,256
Hosted by Bill Mercer
How will David fare in Kevin's place against one of the Freebirds? Will either Parsons or Mantell succeed in a singles match against a Super Destroyer? And who will join me for this tumultuous episode?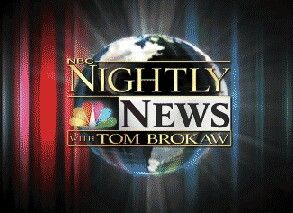 Yikes! There must be some breaking news if Tom Brokaw is interrupting. What's the word, Tom?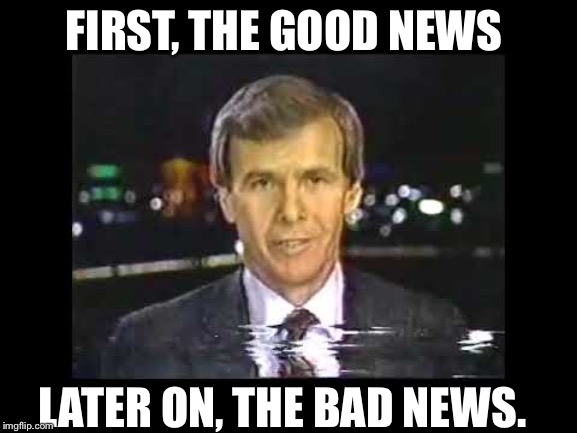 Opening montage.
To lead the show, Mercer explains that Kevin Von Erich was supposed to face Buddy Roberts in tonight's main event; however, he was injured at the hands of the Freebirds. At least he didn't get jumped by "nine Marines" in Syracuse.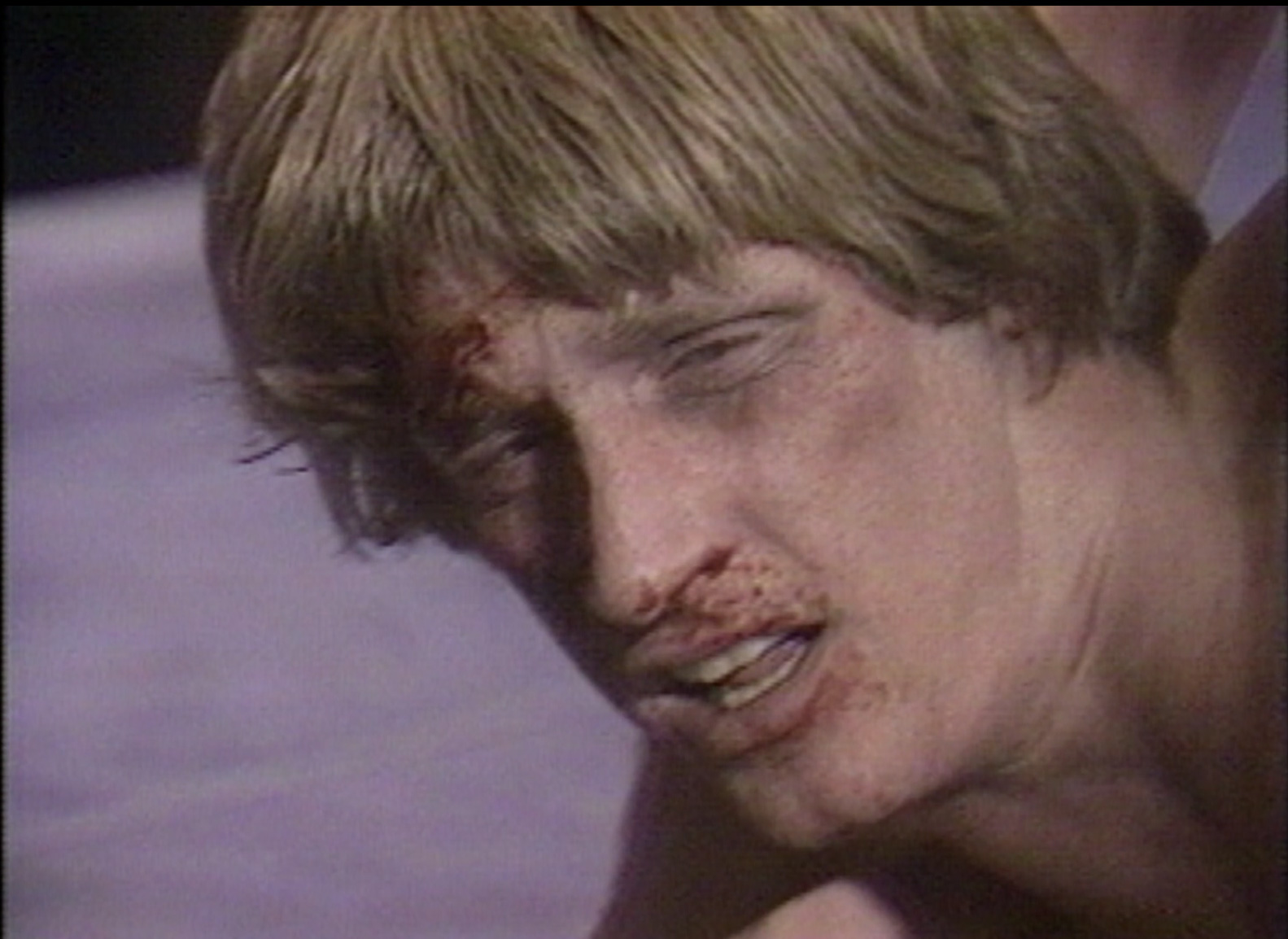 We then revisit the match between "Gorgeous" Jimmy Garvin and the Masked Avenger (aired 10/29). The cocky heel getting overmatched by the alleged unknown wrestler angle is always entertaining and never gets old.
Match 1: Super Destroyer #1 (w/ Gen. Skandor Akbar & Super Destroyer #2) versus Johnny Mantell
Highlights:
According to Mercer, the Super Destroyers recaptured the American tag titles on 1/30/84. Where's the footage?
#1 delivered a back elbow and followed with a slam.
When #1 missed a knee drop, Mantell responded with a dropkick.
He then blocked an enziguri and avoided a dropkick.
Instead, he hit his own dropkick but got punted in the corner.
While the Dallas faithful chanted "go Johnny, go," #1 put a knee into their hero's midsection.
He then landed a fist drop and got 2.
As #1 applied a bear hug, Mantell escaped only to get kicked in the midsection.
#1 then slammed him, mounted the second turnbuckle, and delivered a flying splash for 2.
After #1 hooked another bear hug, Mantell made the ropes to escape.
#1 then hit a leg drop for another 2.
With a minute remaining, Mantell scored with a knee lift.
He then secured a gutwrench suplex for 2.
When he gave #1 a cross corner whip, Mantell ate the top turnbuckle while #1 ducked.
#1 then rolled up Mantell with his feet on the ropes, but referee Bronko Lubich wasn't fooled.
As you might anticipate, #1 celebrated prematurely, so Mantell hooked an O'Connor roll yet only got 2.
He then dropkicked #1 while the bell to signal the time limit rang.
To no one's surprise, Lubich ruled the bout a time-limit draw.
Rating: ***
Summary: Good back-and-forth action, but the draw was inevitable. Being the booker's brother must mean you don't do any jobs—not even the ones that would make the new tag champions look good.
According to Mercer, Chris Adams, who regained the American title on 1/30, will challenge "Nature Boy" Ric Flair for the World title next week. That ought to be very entertaining.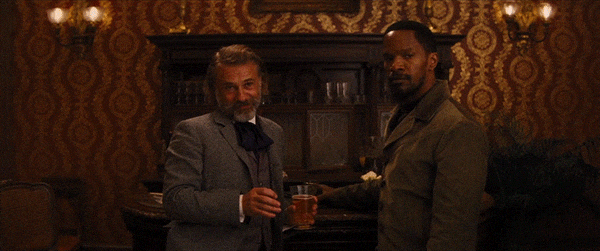 Match 2: Super Destroyer #2 (w/ Gen. Skandor Akbar & Super Destroyer #1) versus "Iceman" King Parsons
Highlights:
Parsons monkey-flipped #2, reversed a cross corner whip, and monkey-flipped him again.
As Parsons nailed #2, he got 2.
He then gave #2 a HARD cross corner whip followed by a back elbow for another 2.
When #2 rebounded with a knee to the midsection, Parsons hooked a sunset flip for 2.
He then gave #2 another cross corner whip but came up empty on his follow-through.
After Parsons hooked an O'Connor roll, he pinned #2.
Rating: *
Summary: Can you tell which Super Destroyer was Bill and the other Scott? Due to #1's strong match with Mantell, I firmly believe that Scott suffered the pinfall here.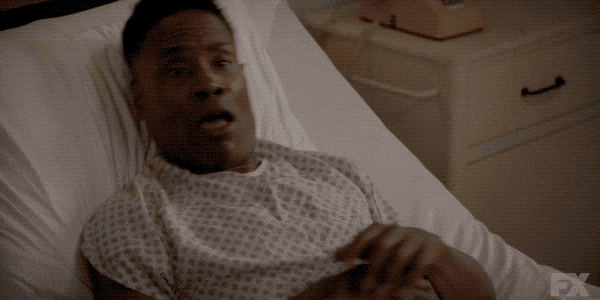 After the match, #1 storms into the ring, but Parsons nails him. Akbar comes into the ring to duplicate his fireball destruction from Thanksgiving, but Parsons frees himself from #2's clutches. Akbar then runs like there's no tomorrow to avoid getting annihilated by Parsons.
Following a commercial break, Mercer interviews David and Kerry in the studio. David endorses the Iron claw despite its being illegal in Georgia. Next, Kerry describes Kevin's injury at the hands of the Freebirds on 1/30. In fact, Mike substitutes for Kevin. We then see highlights of the six-man match where a bandaged and bloodied Kevin hits the ring to attack the Freebirds. Also, he costs his brothers a chance to regain the World Six-Man titles and inadvertently reinstates the Freebirds. I understand that the Freebirds are the antagonists, but a one to two months vacation instead of a year makes the loser-leaves-town stipulation seem ridiculous.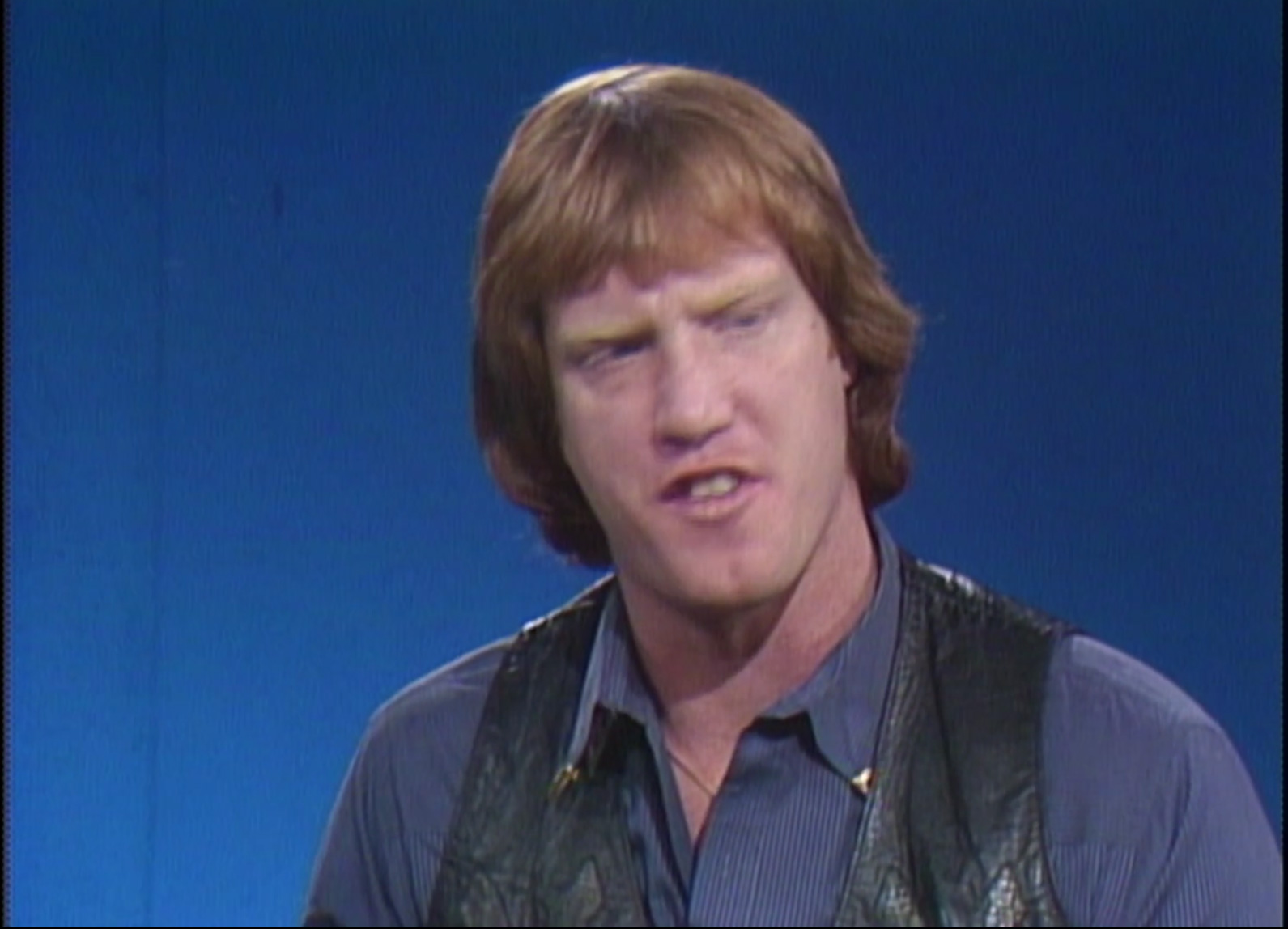 Match 3: David Von Erich (w/ Kerry & Mike) versus Terry "Bam Bam" Gordy (w/ Michael Hayes & Buddy Roberts)
Highlights:
David substituted for the injured Kevin. To counter the Von Erich switch, Gordy substituted for Roberts.
When the match began, all hell broke loose as the Dallas faithful came unglued.
David then delivered a high knee that Gordy sold like he'd been hit by an anvil.
As David hit a knee drop, he pulled Gordy up at 1.
Gordy then tossed David to the floor, and a standoff between the Von Erichs and Freebirds ensued.
Back in the ring, Gordy slammed David but missed a fist drop.
He then clotheslined David but missed an oriental spike.
After David applied an Iron claw, both the Freebirds and Von Erichs spilled into the ring to brawl with one another.
While David continued to hold Gordy with the claw, Hayes tossed Mike over the top rope, grabbed Gordy's cowboy boot, and CLOBBERED David in the back of the head with it. How dastardly!
He then WHACKED Kerry with it until Mike returned, grabbed the boot, and chased the Freebirds away.
To blow the lid off of the Sportatorium, referee David Manning raised David's hand in victory.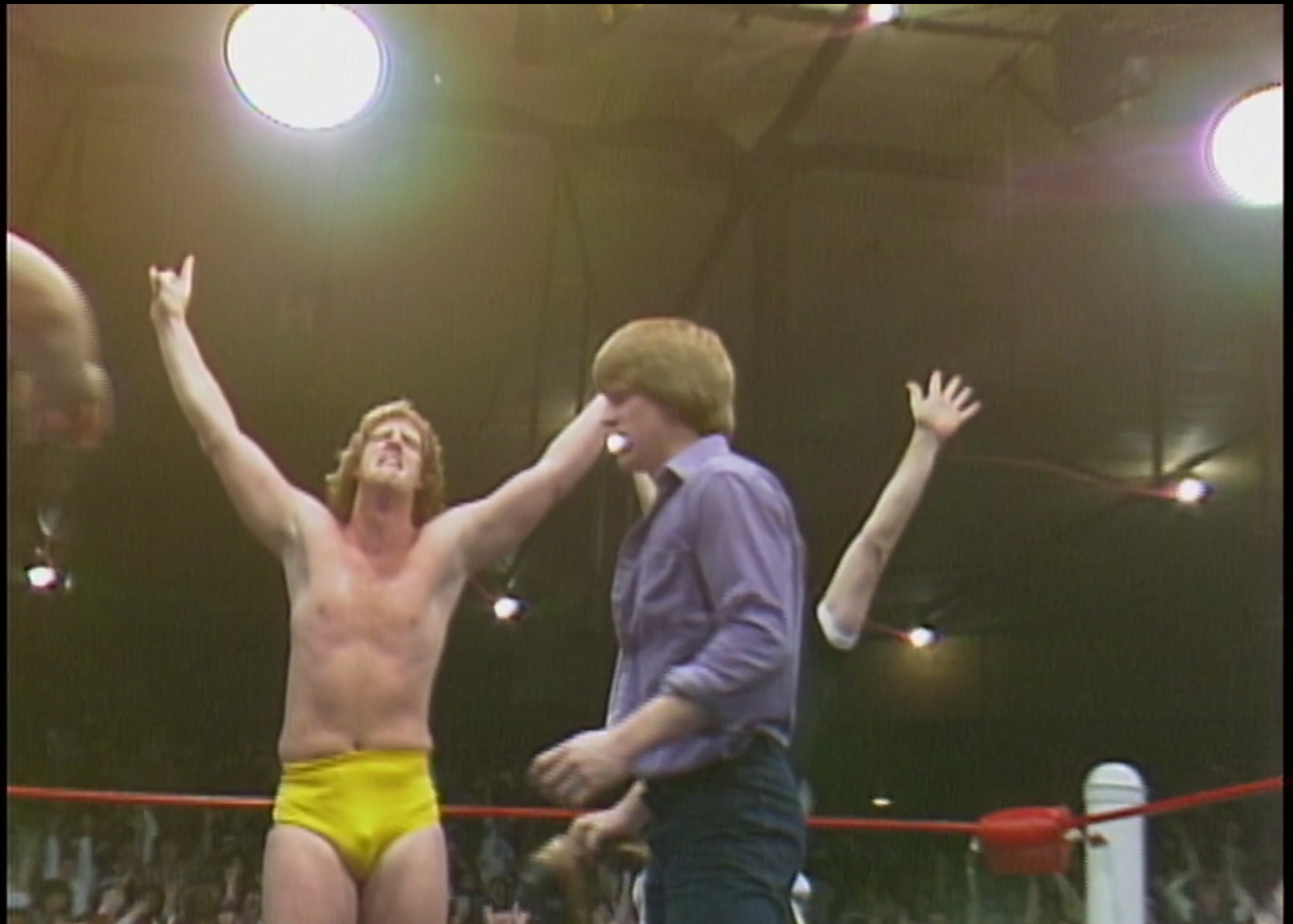 Rating: *
Summary: I truly thought I had heard the highest decibel level in pro wrestling, but having watched this match I have been proven wrong. The Dallas faithful screamed and yelled to a tremendously high fever pitch while the brawl between the Von Erichs and Freebirds intensified. This would mark David's final televised match.
From the studio, Mercer has the unfortunate task of describing the untimely death of David Von Erich in Japan at the young age of 25.
QUICK ASIDE: Without question, David had IT. He was the complete package and the one Von Erich who should have been NWA World champion. Although I only picked up his career in late 1982, I have watched him outshine the competition on a regular basis. Had he not died on 2/10/84, I believe David would have succeeded Flair as World champion. The wrestling world took a tremendous hit with his departure, yet I hope WCCW can reflect and move on with David's legacy in the rearview mirror.
When you Google "how did David Von Erich die," the response you receive is "speculative." While the initial reports describe stroke as the cause of death, acute enteritis was determined by the coroner. Is it definitive? Some speculate that David died of a drug overdose, but wrestlers covered it up to protect the family and promotion.
While David took painkillers to soothe pain after his matches, his father Fritz Von Erich instilled a duty upon each of his sons to compete no matter the situation. Despite being sick with "flu-like symptoms" for two weeks, David flew to Japan where his intestines apparently ruptured because he hadn't sought medical attention. That caused a heart attack and his death. In subsequent interviews, Kevin Von Erich swore that David didn't overdose. In my opinion, a coroner/forensic pathologist in Japan would be difficult if not impossible to influence from Texas.
RIP David Von Erich. You would have made a significant impact upon professional wrestling later into the 1980s as well as the 1990s.
Conclusion: Although his death was unexpected, David's victory in the main event was a memorializing moment. While Parsons got the best of Super Destroyer #2, Mantell held his own against #1. I wholly recommend this episode if only to see David wrestle one last time. Care to put the final touches on this show, Tom?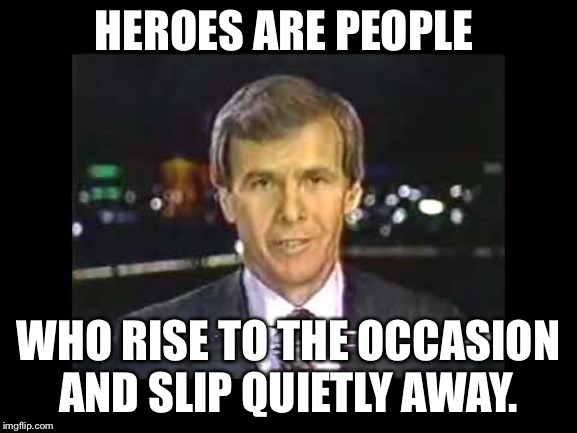 Well said, thanks.
TV Rating: NONE
Stay tuned for WCCW 02-18-84!
Comments? Suggestions? Send them to me at [email protected] and follow me on Twitter (@rockstargary202). Also, please check out all of my reflections at rockstargary.com.