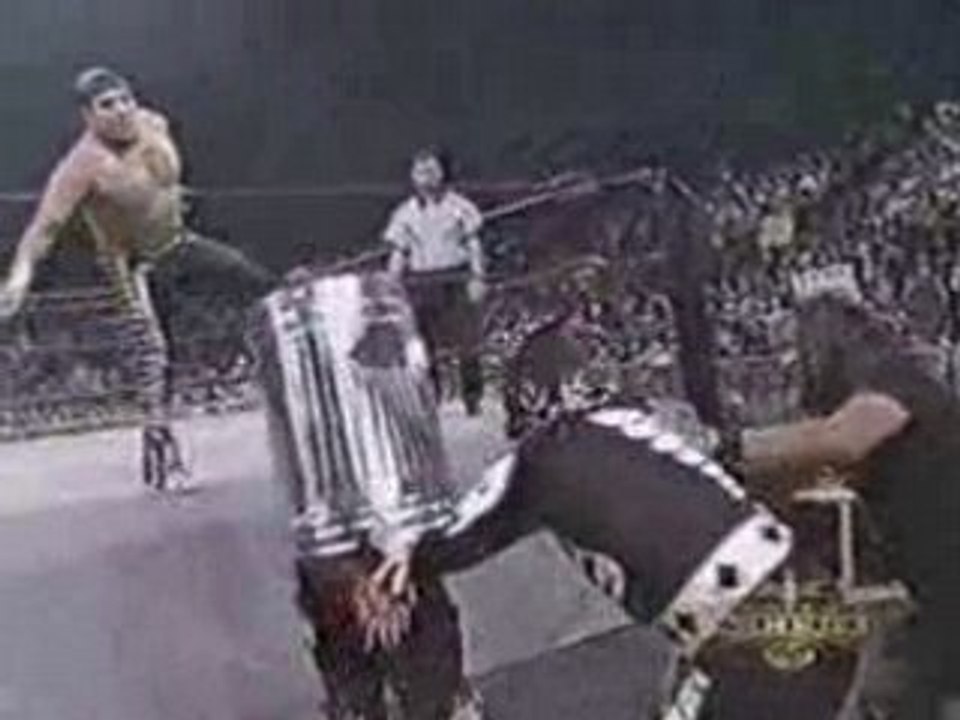 I've a special "Dream Matches" column this week, as I did one on Sunday for horror movie-themed guys, but wanted to get back to the regular Wednesday schedule with a smaller column. And as someone brought up this infamous bit from Nitro history, I figured I'd make it the focus, as it's as well-known for the reactions of the commentators (who laughed throughout most of it) as it is for being surprisingly good. And I'll throw in a random other Lucha match after it, because otherwise this is less than 1000 words!
FALLS COUNT ANYWHERE MEXICAN HARDCORE MATCH:
LA PARKA & SILVER KING vs. CICLOPE & DAMIAN:
(WCW Nitro, July 7th 1999)
* So this is a VERY infamous match from the latter era of WCW, when the WWF was destroying them in the war. They do the usual "WCW" thing of trotting out four random guys, mostly nobodies, to fill space on their massive show, only this time it's a Hardcore match because WWF was doing stuff like that, too. La Parka was pretty over but still a TV jobber, while the other three may as well have been Barry Horowitz- they NEVER won and were total jobber nothings, especially Ciclope. They move a bunch of plunder to the ring as Tony & Bobby on commentary laugh at the notion of a "Falls Count Anywhere MEXICAN Hardcore Match!", repeatedly referencing the full name of the match while laughing… get used to that.
Continue reading

→