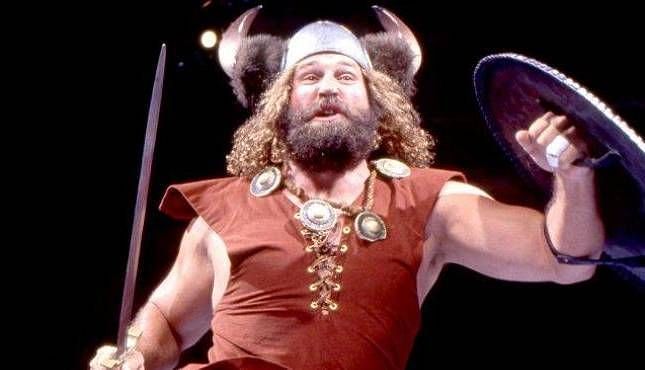 The Man, The Myth, The Legend- The Berzerker returns to my column! In a match that doesn't suck!
Welcome back to more Dream Matches! This week, we have some surprisingly hard-fought, bludgeoning midcard matches to start us off, as the Big Boss Man faces The Berzerker on WWF Prime Time, and Sgt. Craig Pittman faces Kurasawa (Manabu Nakanishi) on WCW Nitro!
Also, I have Fire & Ice vs. The State Patrol, as the undersized veterans oddly control most of the match against their huge opponents Scott Norton & Ice Train. Then it's more of Mortis & Wrath on the WCW midcard, as they take on Harlem Heat on Saturday Night, back when Jacequelyn was their manager! Then I watch Salvatore Sincere fall into the bottom-tier heel dead zone of "teaming up with a jobber" as he ends up wrestling the now-serious Godwinns on Shotgun… and we cap things off with one of Nitro's most infamously bad matches, as Juventud Guerrera has to face the huge, way too green JOE GOMEZ!
THE BIG BOSS MAN vs. THE BERZERKER (w/ Mr. Fuji):
(WWF Prime Time Feb 17th, 1992)
* The greatest of all un-over failed midcard heel gimmicks, The Berzerker, actually gets another featured match in mid-1992 against the Boss Man! I don't recall too many competitive Berzerker matches during this early part of my fandom, so this is fun.
Continue reading

→