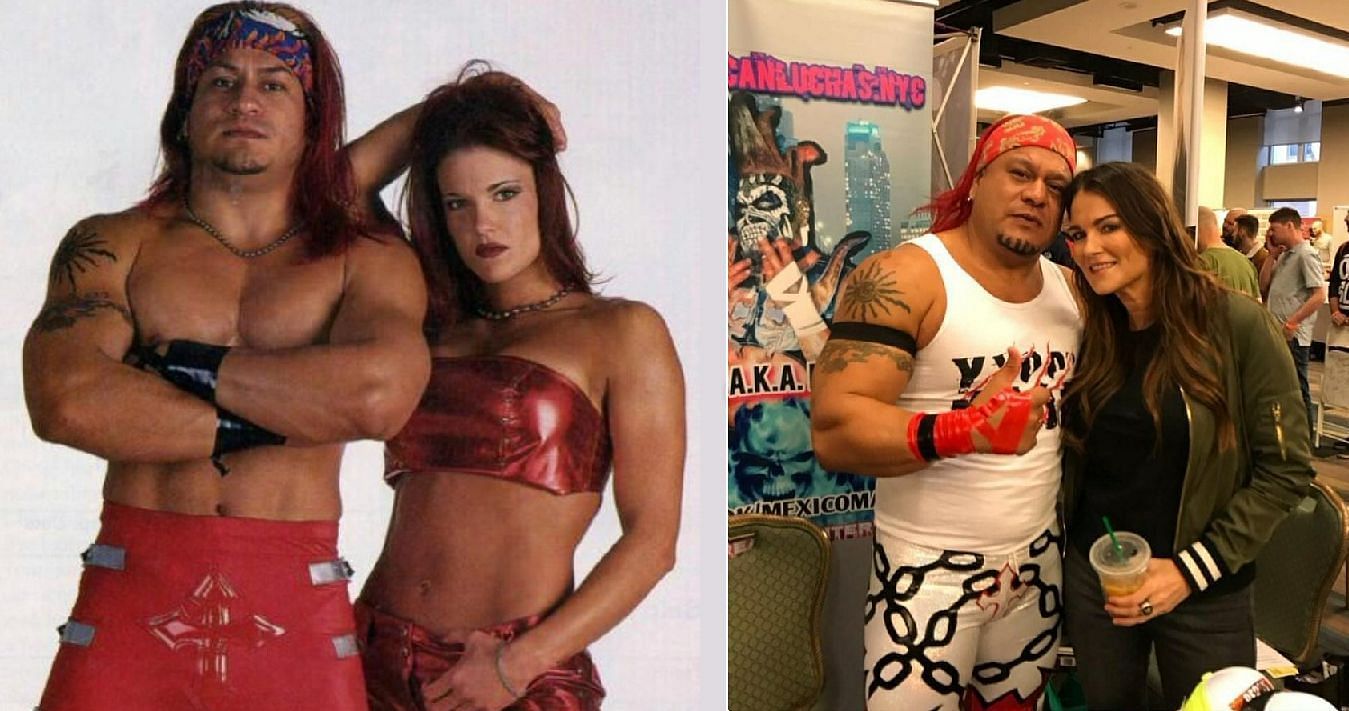 The before-time, when Lita was introduced to the WWF audience as ESSA RIOS' manager!
Welcome back to more Dream Matches! This time it's a bunch more WCW stuff, but I throw in more Los Cowboys! We start off with an early Hardy Boyz match as they take on Eddie Guerrero & Essa Rios! Then it's Yuji Nagata on his Western excursion as he takes on WCCW star Chris Adams, popularizer of the Superkick! A FAT MAN STAND-OFF as the One Man Gang takes on P.N. News!
Then come see Los Cowboys (Silver King & El Texano) as they take on the guys from last week- Doug Furnas & Phil LaFon! But as masked heel wrestlers in Mexico! Then it's popular late-stage WCW act 3-Count (Shane Helms, Shannon Moore & Evan Karagias) oppose three jobbesr… including ELIX SKIPPER AND SONNY SIAKI, who yeah- were late WCW guys! Late WCW is more like Early TNA sometimes. And finally, as I have some space to fill, here's the debut of the legendary HORSHU in WCW, as he faces poor schmuck Joey Maggs on the D-show.
EDDIE GUERRERO & ESSA RIOS (w/ Chyna & Lita) vs. THE HARDY BOYZ (Matt & Jeff Hardy):
(WWF RAW, April 17th, 2000)
* Here's one recommended by Steve Austrian, with strangeness abounding as Lita leads a team AGAINST the Hardy Boyz, because when the former Miss Congeniality of ECW debuted (and had the mandatory surgery), she was the manager of the former Aguila. They barely even tried with Essa Rios, as he barely ever got mic time or any big wins, and quietly vanished. He's in white tights with red, while Lita's in a red bodysuit with cut-outs instead of her iconic gear. Eddie, meanwhile, is studying for his GED in an angle I don't remember, and wearing a "VaChyna" t-shirt. Jeff's got a black shirt and Matt has his best "2000s club guy" velvety blue shirt on.
Continue reading

→