We're in London, England and we have a big-ass main event with ECW Champ Kane teaming with WWE Champ Undertaker! Oh and it's also Joey Styles' last show as he's moving onto working for WWE dot com (which he did a marvellous job of supercharging) which I'm thankful for as he'd been white noise for months. Let's hope his replacement will be better. Oh, he's here at the desk let's-
oh no
OH NO.
—
"What happens when you take that man's sun-glasses off? OK! I understand! We won't go there!" starts Adamle and it's impossible to convey how awkward and forced he sounds from his opening line and the realisation there's another hour of TV to go.
CM Punk, Jimmy Wang Yang, Shannon Moore, Kofi Kingston vs. Elijah Burke, Deuce, Domino, Shelton Benjamin
Adamlemania continues to run wild as he talks over the ring introductions and repeats everyone's name to remind himself who everyone is."They will have a say in tonight's…*looks at notes* eight-man tag team match." He notes Kofi Kingston will be CM Punk's tag partner. "How do you like me now?" Adamle says Shelton will be teaming with Burke. I mean he's technically right but he's talking like it's the first eight-man tag match he's ever seen. Domino starts by getting double-teamed by Shan & Wang but it's hard to ignore Adamle's dead air and confusion. Punk and Shelton jostle until Shelton hurls him outside the ring and we go to break. We get Burke vs. Punk one last time before Burke leaves forever in a few weeks. Yang gets worked over by Benjamin as Tazz struggles to fill the silence as Adamle can't think of anything to say. Deuce tags in and gets under the skin of the opposite team while he beats down Yang. I think reminding everyone he was still employed would have been enough aggravation. Eventually he makes the hot tag to Kofi who takes out Deuce with a "leg kick" and lands the Boom Drop and we get Adamle's legendary: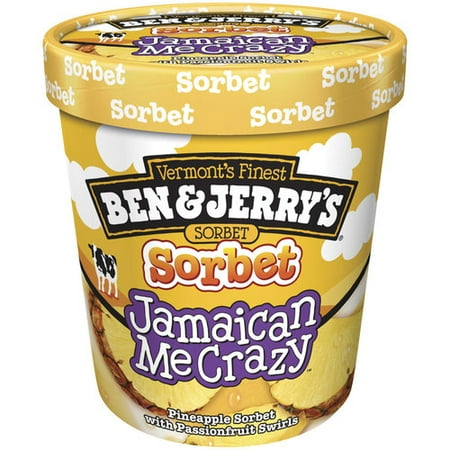 Kofi takes out Deuce with the Trouble In Paradise and it's "Uno, Dos, Adios."
Winners: The goodies (I'm surprised they had a eight-man tag match, last time they were in the UK they didn't have that many wrestlers on the entire episode. It didn't matter though, it was a simple multi-man that would have been forgotten instantly if it wasn't for Adamle's best Eric The Actor impression.)
Dramatic Recap of last week's contract signing and there's not enough video filters on Adobe to make Bam Neely look impressive. Kane reminds us Undertaker is here and Bam is fucked. He's not on the show tonight so Kane's right.
Adamle tells us "The Tazz" is in the ring for Diva Dance Off, somehow managing to overshadow titties and jiggling.
Tommy Dreamer vs. Mike Knox
There's a MIKE KNOX WAS FRAMED sign in the crowd, oh wow remember that whole thing?
Police out of Henry County, Georgia are moving on in the Mike Knox steroid link investigation. They are more interested in finding the supplier of the drugs. Knox formerly lived in a residence in Henry County with three other wrestlers, but steroids were left behind in an attic after they moved out. Knox said the steroids weren't his, and WWE believes him as they have defended him publicly (and continued to push him on TV).
Jon Bravo has been on the hunt for a while. Anyway, Armando wants Mike Knox to wrestle a competitive match with a future world champion…Colin Delaney!
Colin Delaney vs. Mike Knox
Knox does a better job of disposing of Colin than he did those steroids. Delaney takes some Taz-esque suplexes before Knox pins him.
Winner: Mike Knox (Armando was a glorious shit-eating dick during this Colin feud.)
Adamle starts talking about "Mike The Miz" taking on Undertaker & Kane in a "mitch-match" tonight while staring at his notes on camera.
Miz & Morrison talk backstage about being stronger than Kane & Undertaker as they're always fighting each other. Morrison isn't scared as Miz is going to be starting the match. Miz looks like he
The Miz & John Morrison vs. Kane & The Undertaker
WWE Tag Team Champions vs. ECW World & WWE Champion. "You may think he looks like Tarzan but hits like Jane, but you'd be wrong." OK I'll give Adamle credit, that's a good line. Didn't really fit what he was going for as he was trying put over Morrison but he's batting low so I'll allow it. Miz starts with Kane and that goes as well for Miz as you'd expect. Undi takes in and he's still peak-athleticism so he gets Old School early and big boots a charging Morrison like it's nothing. Undi tries for the apron leg drop but Morrison stops him like he's trying to leave for WCW in 2000.
Back from break, Miz & Morrison are working over Undertaker. Tazz calls them the World Tag Champs instead of the WWE ones, Adamle is contagious. Undi resumes offence on Morrison until he tags in Kane. Morrison tags in Miz but he doesn't want any of him so Kane has to throw him in. That was cute. Kane tries the top rope clothesline but Morrison pulls him off (not like that) so Kane boots him off the apron and Morrison takes a face-first bump onto the floor like a madman. This allows Miz to get the advantage on Kane with his Scrappy Doo offence. Kane gets isolated and worked over but Kane doesn't tend to sell body-work so he big boots Miz down and tags in Undi. It's weird seeing Undertaker running so fluidly at this stage of his career. Benjamin Button can't get a double chokeslam on Miz & Morrison but Kane helps him make it a single chokeslam on both. Undertaker finishes with the Tombstone Piledriver.
Winners: Kane & The Undertaker (Harmless house show match to get Undertaker on the show, who the crowd obviously loved.)
Overall: This would have been a forgotten show if it hadn't been for Adamle's debut. Despite the star power in the main event and eight-man tag match, there wasn't anything that stood out above Adamle's Holy Shit Didn't Anyone See If This Dude Could Commentate Wrestling Before Hiring Him performance which was at least 0.8 Art O'Donnell. It would later emerge that Adamle was struggling with CTE, making this all the more alarming.
I've been Maffew, I wrote about wXw 16 Carat 2018 last weekend so go read that. And Botchamania 363 will be later today.