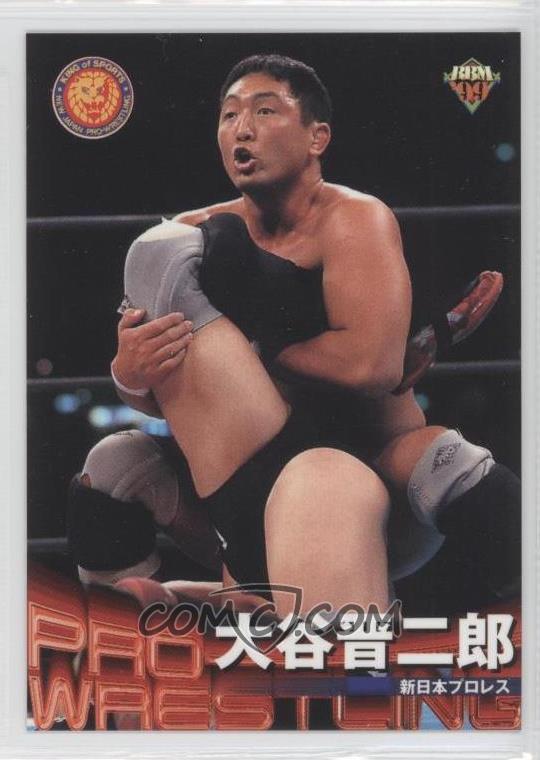 Shinjiro Ohtani: If disdain was a person.
Welcome back to more Dream Matches! This one features a true wild one for me, as we see two of New Japan's top Juniors… in WCW, taking on the American Males! Koji Kanemoto & Shinjiro Ohtani vs. Bagwell & Riggs! Plus, four of the most disparate guys you can imagine end up in one match- '80s tag legend Bobby Eaton, '90s failed Power Plant grad Kenny Kaos, never-was failed '90s hire Bobby Duncum, Jr., and former Beverly Brother Mike Enos have a tag match on Saturday Night! And I'm pretty sure the ending is buggered!
Then ANOTHER possibly buggered ending, as that weird Late-96, Early-97 WWF era where they're just throwing EVERYTHING at the wall to see what sticks rears its head, as we have Mexican legends Pierroth & Cibernetico taking on All Japan top team Doug Furnas & Phil LaFon! But check that weird ending!
Also, come see Lex Luger & The Giant take on two roided Power Plant guys I've never heard of in "The Power Company" (here called the Power Team)! And did you know that ELIX SKIPPER got his TV start in WCW? It's true! Come watch him get some showcase as a job guy for Billy Kidman! Plus a random mess of a match as Barry Horowitz is left trying (and failing) to wrestle a lucha-style match against Silver King!
KOJI KANEMOTO & SHINJIRO OHTANI (w/ Sonny Onoo) vs. THE AMERICAN MALES (Marcus Alexander Bagwell & Scotty Riggs):
(WCW Worldwide, Dec. 2nd 1995)
* Oh YES!! Two of the best New Japan Juniors and they go to WCW and end up stuck with the Power Plant pretty boys! Now THAT'S a weirdo "WTF? This happened?" match! Ohtani in particular is THE SHIT, famous for the sheer amount of disdain he holds for every opponent. Kanemoto I've seen less, but he was the third Tiger Mask and I've seen a LOT of **** ratings thrown his way. The Males are still in the midcard at this point, and OH MY GOD they're so '90s. I love Buff's bouffant hair and Riggs with his dirtbag semi-mullet. They have hideous black & white-striped singlets and jean shorts on, while Ohtani's in his trademark plain black trunks, and Koji's dressed like Bruce Lee with a white belt. Curiously the size difference is nowhere near as prominent as I was expecting- Bagwell isn't any taller than Ohtani from the looks of things.
Continue reading

→