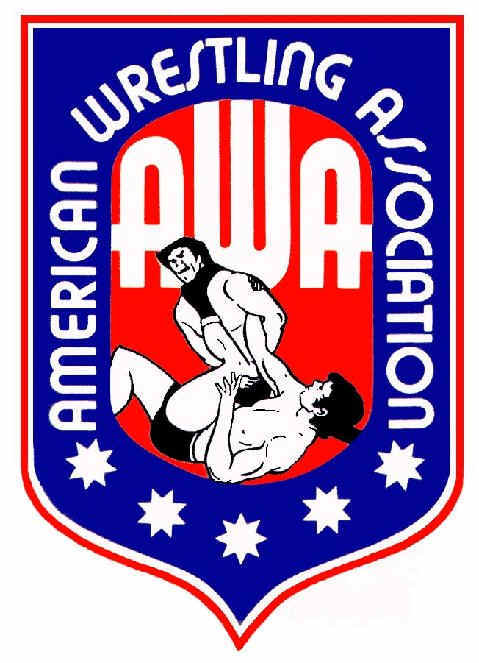 Taped from St. Paul, MN
Airdate: September 24, 1985 (taped 09/08)
Attendance: 4,000
Hosted by Larry Nelson, Ron Trongard, & Verne Gagne
Can the Road Warriors retain against Regal & Garvin? What will happen when Slaughter and Zhukov square off? Also, Bockwinkel versus Martel in the mat classic. Let's dive right in!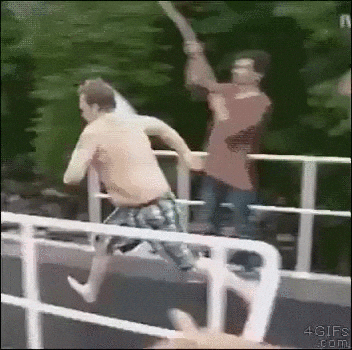 Opening montage.
Nelson informs us that the Road Warriors were "grounded in Atlanta." Actually, they were in Asheville, NC facing the Russians. Instead, Garvin and Regal will square off against Curt and Greg. Lest we forget, wrestling cards are subject to change.
AWA is sponsored by Budweiser. With no Road Warriors on the show, we need to cry in our beer.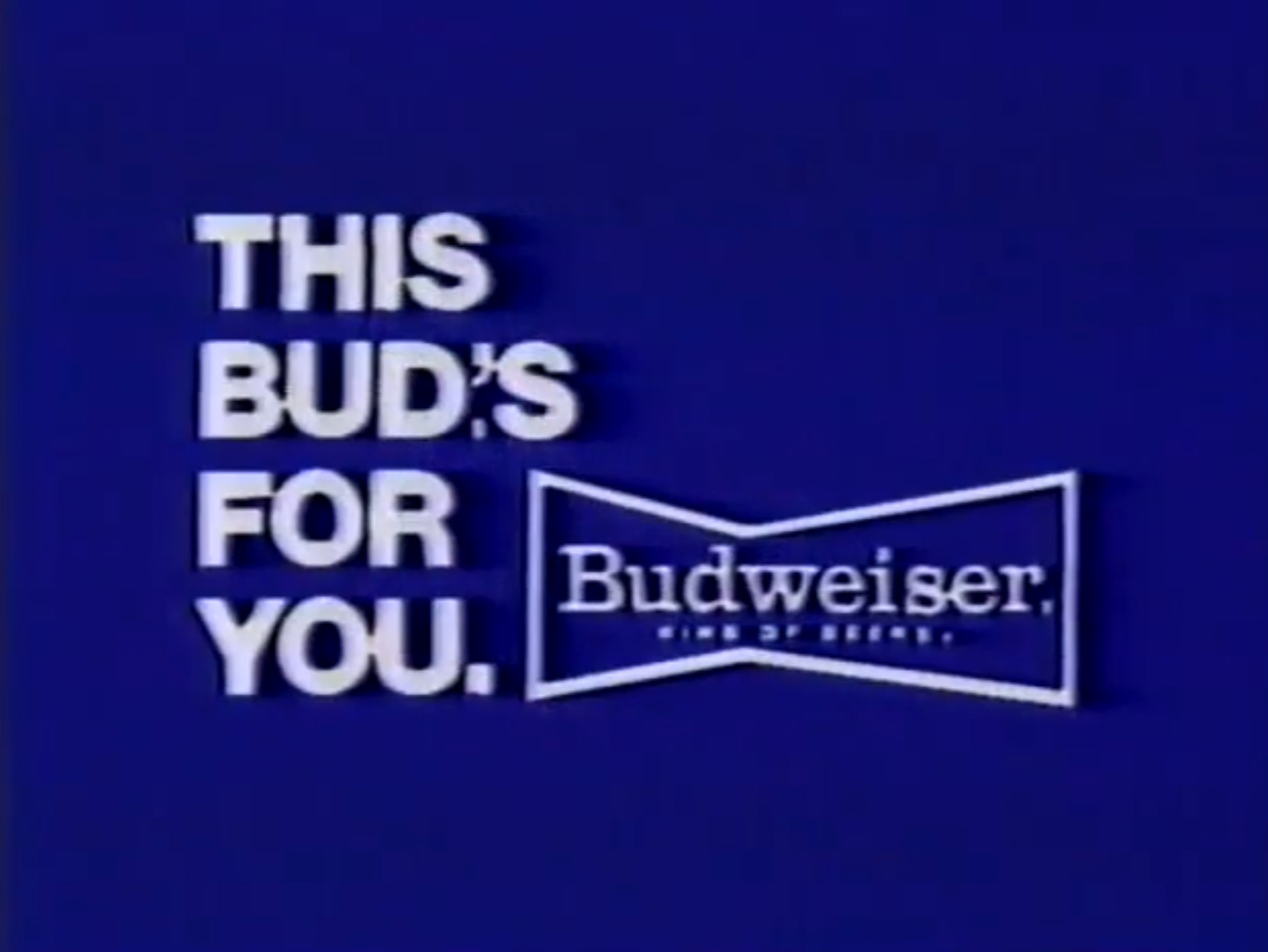 Match 1: Larry "The Axe" Hennig versus Scott "Hog" Irwin (w/ "Wild" Bill Irwin)
Highlights:
For those accustomed to chiseled, thin physiques, neither Larry nor Scott resembled that remark. In fact, this match resembled a bar brawl at Slippery's Tavern.
Larry supplied Scott with a palm thrust followed by an elbow drop for 1.
When Scott used momentum to send him down to the concrete floor, he hammered Larry and distracted referee Marty Miller.
That allowed Bill to take Larry to the woodshed. SNEAKY!
As Larry pulled Scott down to the concrete floor, he clotheslined him with the velvet rope.
He dealt the Long Riders a double noggin knocker and made them both HIT THE POLE.
Back in the ring, Larry provided Scott with an Axe and a shoulder block to Bill.
Both wrestlers spilled to the concrete floor, and Miller counted them out at 5:57.
Rating: *
Summary: Certainly not a technical clinic, but Larry thrilled the St. Paul faithful by rag-tagging the Long Riders.
After the match, the Long Riders double-team Larry until he grabs a ringside steel chair to chase them off.
Head to Comiskey Park for Super Clash '85 on Saturday!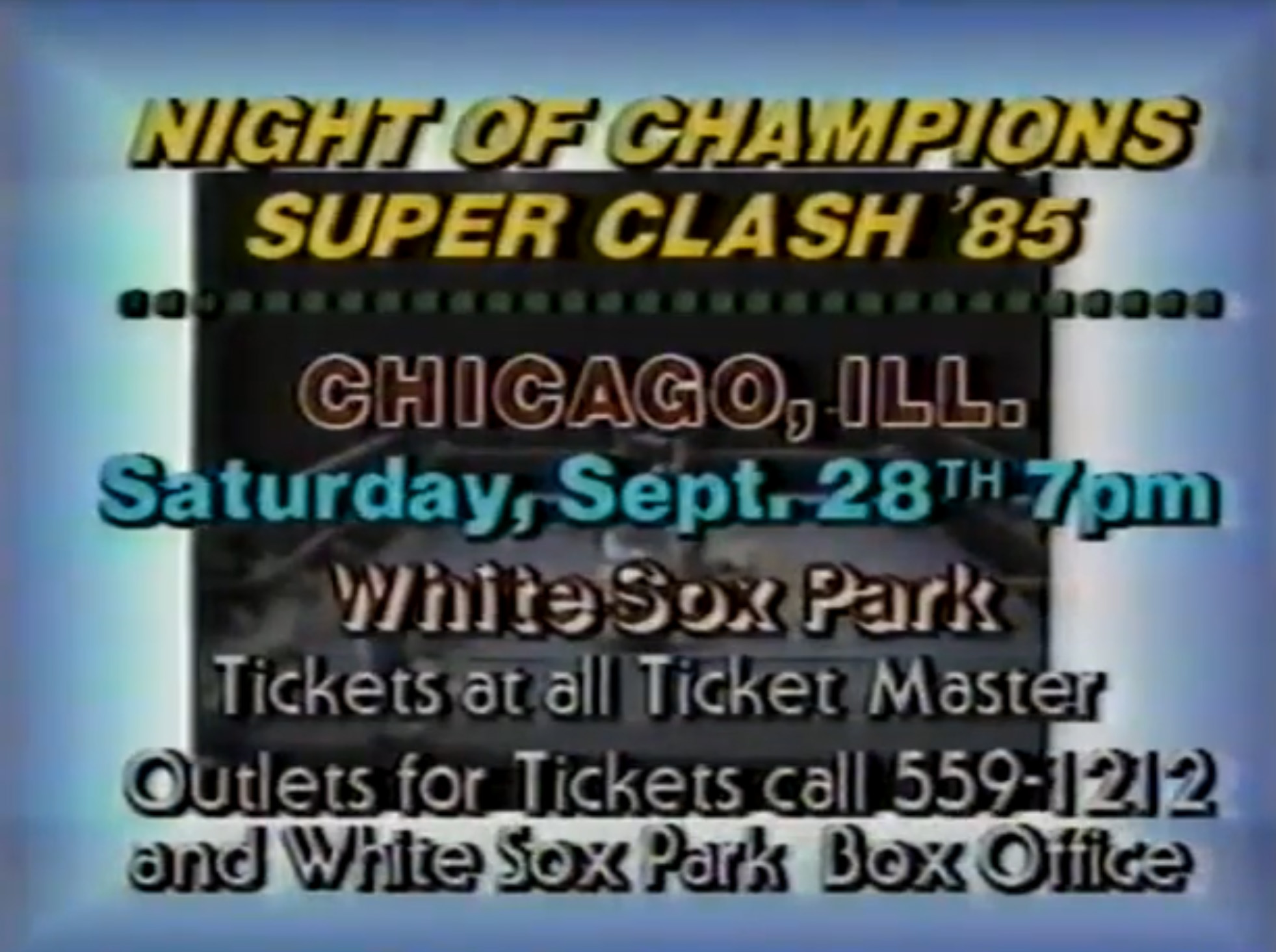 Nelson apologizes for not showing us Stan "the Lariat" Hansen's AWA debut match against Larry Clarke because it was "too gruesome." Instead, he interviews Hansen who cuts a promo on Martel, promises to bring his cow bell, and almost destroys the set. Great promo!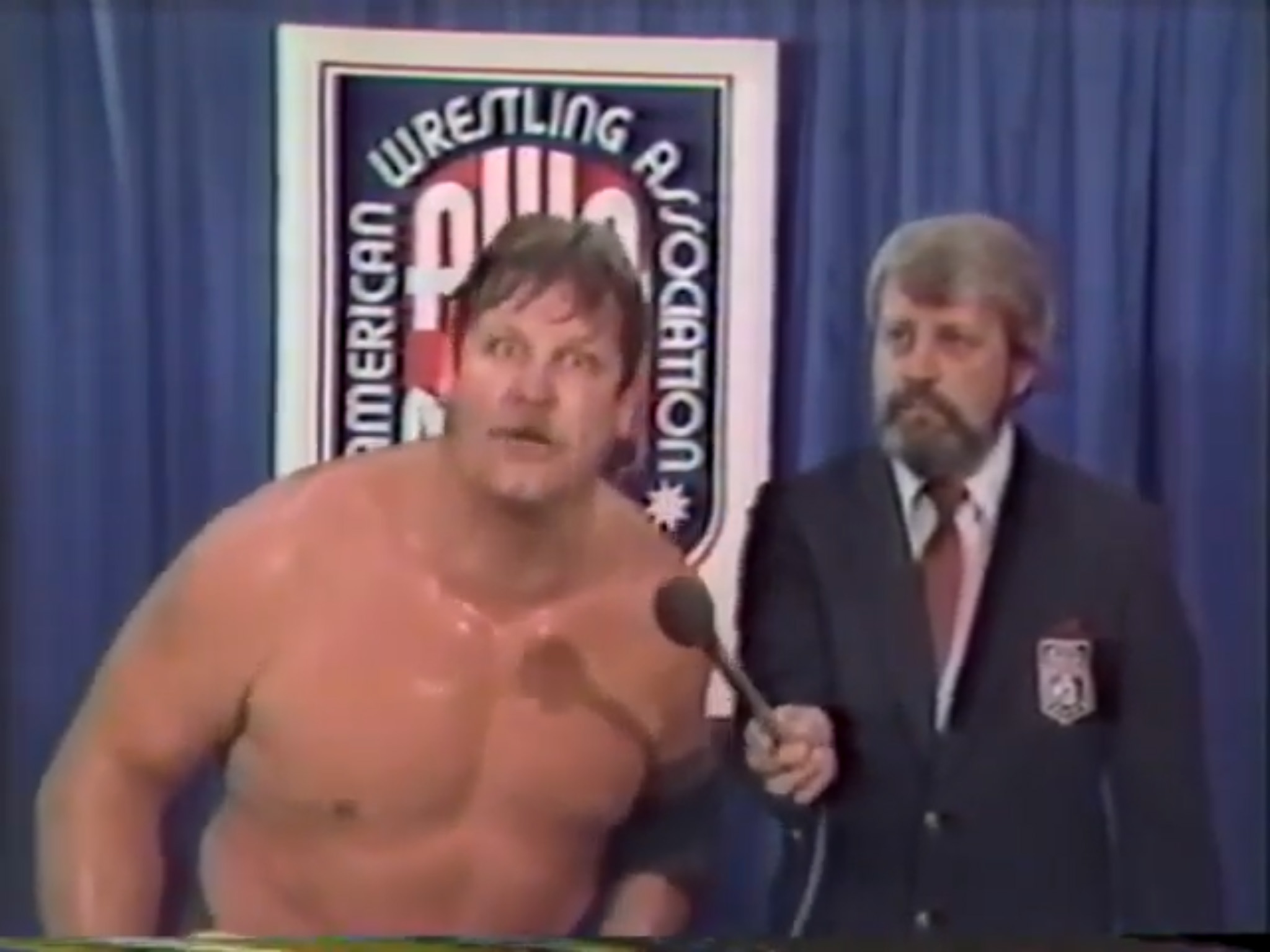 See the AWA on tour!
9/25 in Queens, NY (Pro Wrestling USA)
9/26 in Atlantic City, NJ (ESPN TV taping)
9/27 in East Setauket, NY
9/28 in Chicago, IL for Super Clash '85
9/29 in St. Paul, MN
10/2 in Denver, CO
10/4 in Los Angeles, CA
10/5 in Milwaukee, WI
10/6 in Janesville, WI
10/7 in Rochester, MN
Same Slaughter promo from last week airs.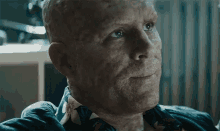 Match 2: Sergeant Slaughter versus Boris Zhukov (w/ Chris Markoff)
Highlights:
As Slaughter made his entrance, the St. Paul faithful showered him with "U-S-A" chants.
Before he made his entrance, Slaughter received insulting spew from Markoff and Zhukov.
A brawl in the ring ensued, and Slaughter slammed Zhukov before the latter could remove his jacket and ushanka.
When Slaughter dealt him a back elbow, Zhukov sought refuge outside the ring.
Zhukov returned, and Slaughter put a knee into his midsection.
After he clotheslined Zhukov with his belt, Slaughter delivered a standing dropkick. Wow!
Slaughter reversed a cross corner whip that sent Zhukov flying over the top rope down to the concrete floor.
While referee Jim Mitchell admonished Slaughter, Markoff loaded Zhukov's right elbow pad with a foreign object. Devious!
Slaughter attempted a back drop, but Zhukov LEVELED him with an elbow smash.
As Slaughter writhed in pain, Zhukov provided him with an elbow smash to the head.
Slaughter rebounded with some American right hands and dealt Zhukov a ten-punch count-along.
When he gave Zhukov a cross corner whip, Slaughter backdropped him.
He clotheslined Zhukov and proceeded to pound the bejeezus out of him.
Upon losing his cool, Slaughter manhandled Mitchell so that he could obliterate Zhukov.
Slaughter prepared to apply a cobra clutch, but Markoff jumped in the ring to prevent it.
After Mitchell called for the bell, Zhukov won by DQ at 6:44.
Rating: **
Summary: More of a battle than a wrestling match as this feud is far from over.
After the match, Markoff pulls Zhukov to safety, and Mitchell restrains Slaughter with everything he can muster to keep him from going after them.
Backstage, Ken Resnick interviews Jerry Blackwell who splashes a 2 x 12 board and breaks it in half! He then headbutts a steel pin into a board like a ball peen hammer. He then splits another board in two with a straight head butt while scaring the shimmies out of Resnick. While Blackwell may be tough, his elevator didn't quite reach the top.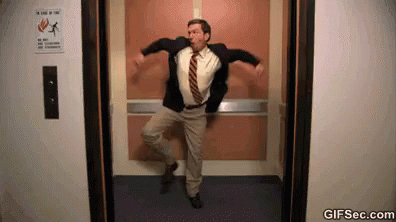 We revisit the Camp Slaughter vignette where Slaughter quarterdecks Greg like a recruit.
IN THIS CORNER: Nelson and Zbyszko interview Greg who refutes Zbyszko's "inferiority complex" theory. Unfortunately for all of us, Zbyszko didn't shut up.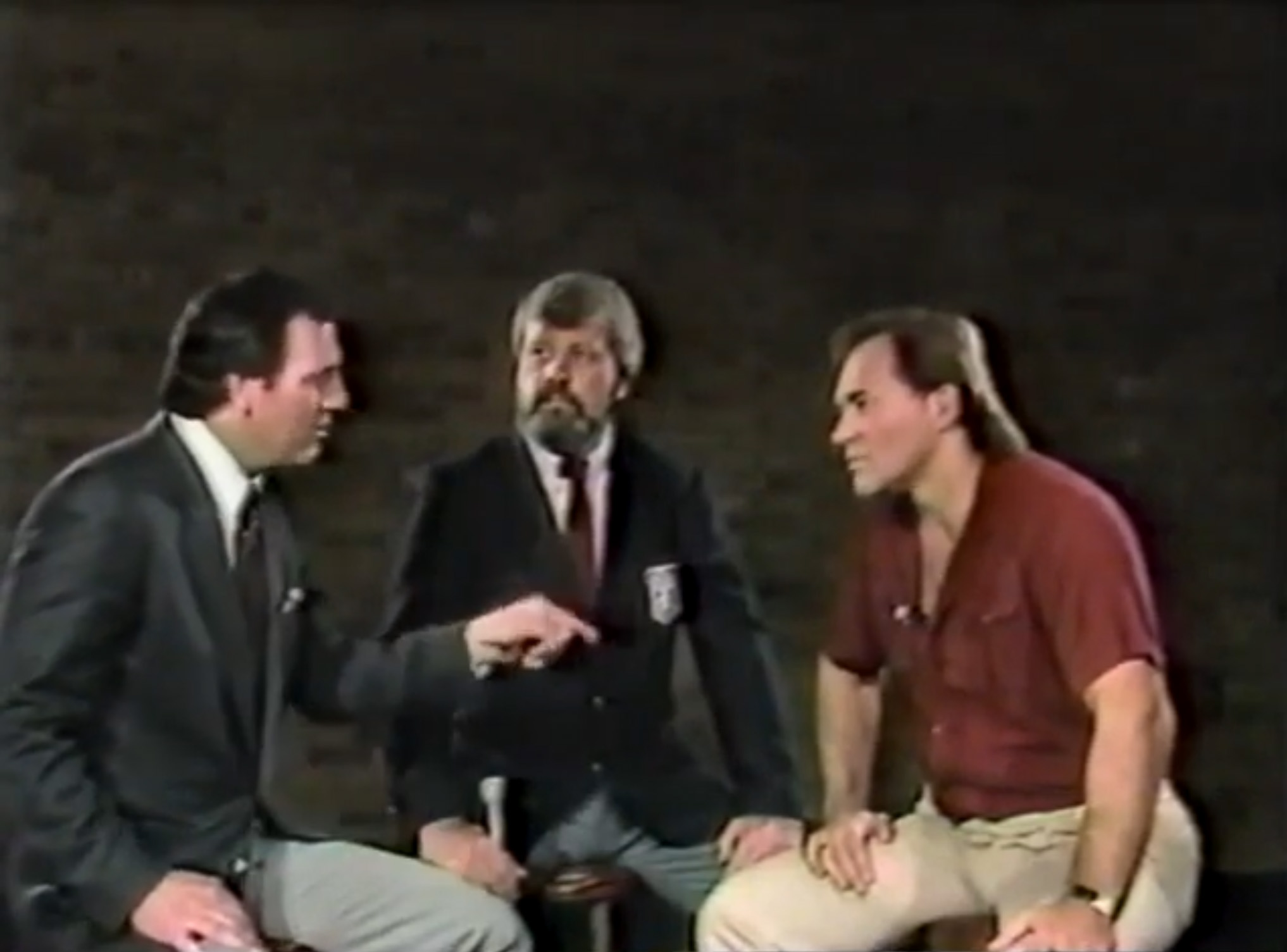 MAT CLASSIC for the AWA World title: Nick Bockwinkel (champion w/ Bobby "The Brain" Heenan) versus Rick Martel
Highlights:
This match occurred on January 16, 1983 in St. Paul, MN and joined in progress.
When Martel held Bockwinkel in an extended head lock, the St. Paul faithful teased Heenan with a "pop goes the weasel" chant.
Bockwinkel put a knee into Martel's midsection twice and got 1.
As Bockwinkel attempted a piledriver, Martel countered with a back drop.
Martel delivered a cross body block for 2.
After Heenan dealt timekeeper Al DeRusha a tongue-lashing, Bockwinkel countered a side head lock with a belly-to-back suplex for 2.
Bockwinkel dropkicked Martel but missed a second one.
While Martel provided him with a series of elbow drops, Andre Dawson of the Montreal Expos hit 3 HRs to beat the Chicago Cubs 17-15 before 6,927 fans at Wrigley Field. My guess was that the wind was blowing out.
A knee drop from Martel netted a 1-count as Bockwinkel put his foot on the bottom rope.
When Martel bestowed a backbreaker, he got 2.
He supplied Bockwinkel with a trio of slams for another 2.
As Martel applied an abdominal stretch, Heenan got up on the apron to distract referee Jim Mitchell.
Bockwinkel escaped and tossed Martel over the top rope. How dastardly!
After Martel skinned the cat back into the ring, Bockwinkel charged but got backdropped over the top rope to the concrete floor.
Mitchell caught Martel in the act and called for the bell.
Consequently, Bockwinkel won by DQ at 13:12 shown.
Rating: **
Summary: The extended side head locks by Martel act a cure for insomnia. Try it. I bet it'll help you fall asleep. Regardless, another trick by Bockwinkel allows him to retain the World title.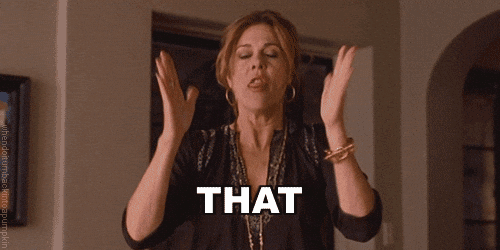 After the match, Martel deals Bockwinkel and Heenan a double noggin knocker to quell the "bull-shit" chants. He gives Heenan a cross corner whip, and Heenan hits his shoulder on the ring post. Next, Martel dropkicks Bockwinkel despite Mitchell's insistence. Another cross corner whip from Martel to Heenan results in Heenan flying over the top rope to the concrete floor. As Martel slams Bockwinkel, the St. Paul faithful revel in his post-match rally. Truthfully, the post-match stuff was eons better than the match itself.
Promo #2 airs for Super Clash '85.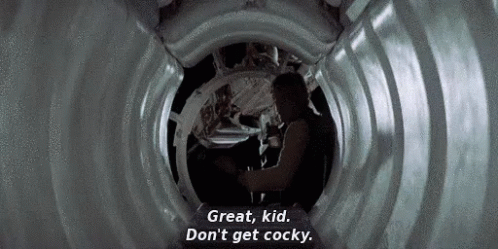 Nelson interviews Garvin and Regal with Precious. As you'd expect, they refuse to reveal their "surprise." After all, it's "not their fault."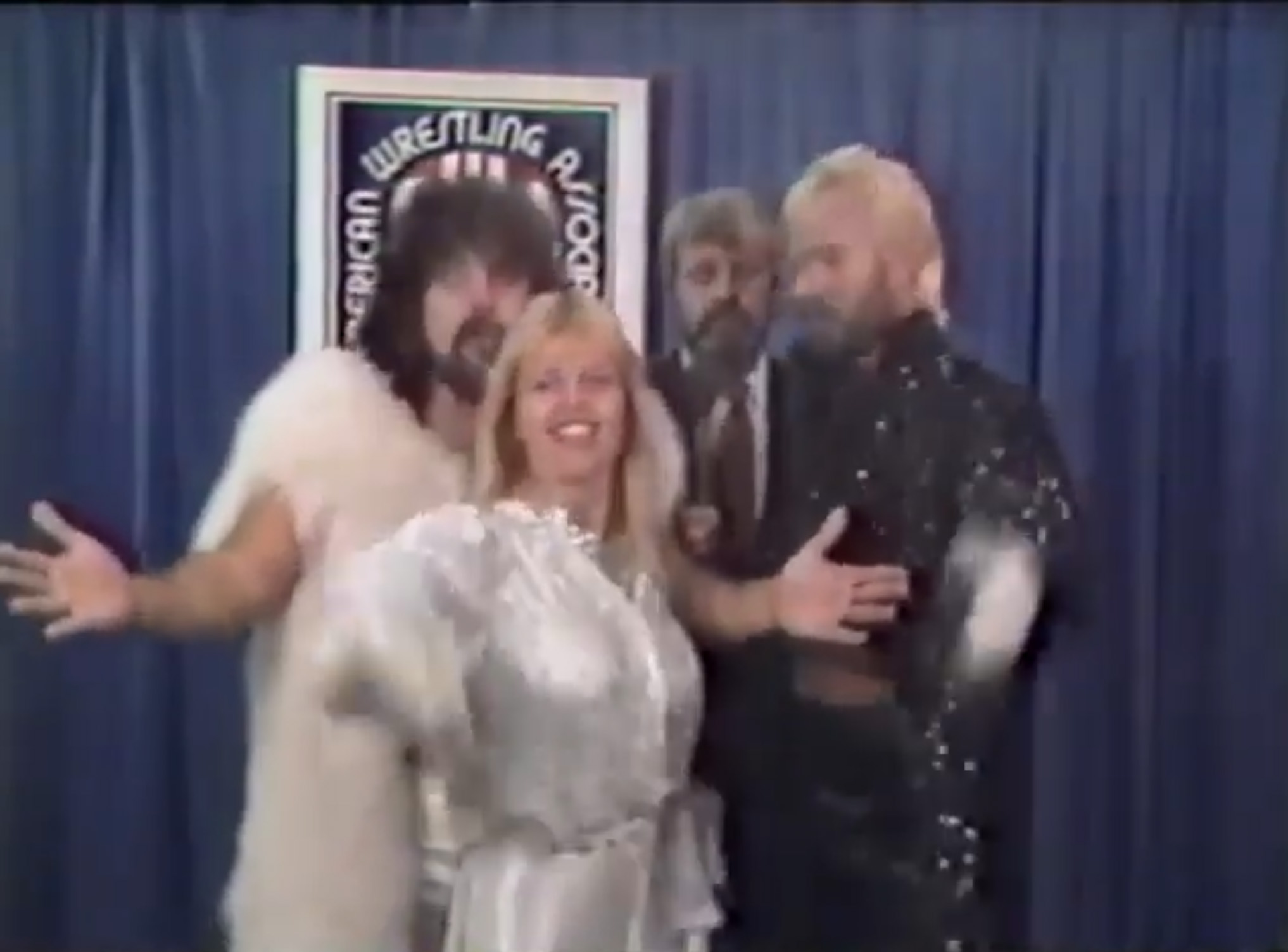 Match 4: "Gorgeous" Jimmy Garvin & "Mr. Electricity" Steve Regal versus Curt Hennig & Greg Gagne
Highlights:
Garvin and Regal entered the ring to Eurthymic's "Would I Lie To You?"
As Garvin claimed to be the NEW World tag team champions since the Road Warrior's flight was "canceled," the perturbed St. Paul faithful chanted "Bull-shit."
God bless Verne and his fruitless attempts at getting his son Greg over.
When Curt supplied Regal with a top-turnbuckle count-along, Greg slammed Garvin for 1.
Curt countered a front face lock by Garvin with a vertical suplex for another 1.
After Garvin placed a knee into Curt's midsection, Regal tagged in and provided him with an elbow smash for 2.
He dealt Curt a backbreaker for another 2.
While Garvin tagged in, he guillotined Curt with the top rope for 1.
Greg tagged in, and all four wrestlers were in the ring.
As the babyfaces rammed Garvin and Regal together, Greg mounted the second turnbuckle and landed a flying stomp. Yeah, that'll put butts in seats.
Regal tagged in and slammed Greg.
When Regal missed an elbow drop, Curt tagged in and dropkicked Regal.
Garvin tagged in, but Curt rang his bell.
After he hooked a somersault rollup, Curt got 2.
Greg tagged in, mounted the top turnbuckle, and splashed Garvin for another 2.
While Greg applied a sleeper, Curt kept Regal from making the save.
The disruption occupied referee Jim Mitchell, so Precious sprayed air freshener in Greg's eyes. Wicked!
As Garvin hooked an O'Connor roll, he pinned Greg at 8:45.
Rating: **
Summary: This was NOT what the St. Paul faithful paid to see, as the Road Warriors would have mopped the floor with these guys. Instead, Curt and Greg put them over as the heels used chicanery to defeat them.
After the match, Wally Carbo and Verne enter the ring. As Carbo argues with Mitchell, Verne checks on his blinded son. Based upon his discussion with Carbo, Mitchell reverses the decision. As you can see, Dusty Rhodes wasn't the only one chasing the fans away with that finish.
Conclusion: When you double-book, sometimes you get bit. Apart from a mat classic, the World tag team champions haven't graced the screen for at most an interview in the last four weeks. Instead, Verne cheats his hometown base and inserts Curt and Greg at the last possible moment.
With the Slaughter-Zhukov and Zbyszko-Greg confrontations, the table is set nicely for the upcoming supershow. If you're in the mood for an appetizer, watch this episode.
With that in mind, please allow me to run down the card for Super Clash '85:
For the light heavyweight title, Regal defends against Brad Rheingans.
Candi Devine defends the Women's title against Sherri Martel.
For the IWA World title, Mil Mascaras defends against Buddy "Jack" Roberts.
In a rematch from the 9/17 episode, Zbyszko, Bockwinkel, and Ray Stevens face Greg, Curt, and Scott Hall.
Little Tokyo and Little T battle for the midget's title.
In a six-man bout, Jumbo Tsuruta, Giant Baba, and Genichiro Tenryu square off against Harley Race and the Long Riders.
Kerry Von Erich defends the NWA Texas title against Garvin.
For the NWA World Six-Man titles, the Koloffs and Krusher Khruschev battle Crusher, Dick the Bruiser, and Baron Von Raschke.
Blackwell and Kamala face off in a body slam challenge for $10,000.
For the AWA World tag team titles, the Road Warriors battle the Freebirds.
Slaughter defends the AWA Americas title against Boris Zhukov.
For the NWA World title, "Nature Boy" Ric Flair defends against Magnum T.A.
For the AWA World title, Rick Martel and Stan "The Lariat" Hansen square off.
How about you?
TV Rating: NONE
Stay tuned for AWA Super Clash '85!
Comments? Suggestions? Send them to me at [email protected] and follow me on Twitter (@rockstargary202). Also, please check out all of my reflections at rockstargary.com including Herb Abrams' UWF!