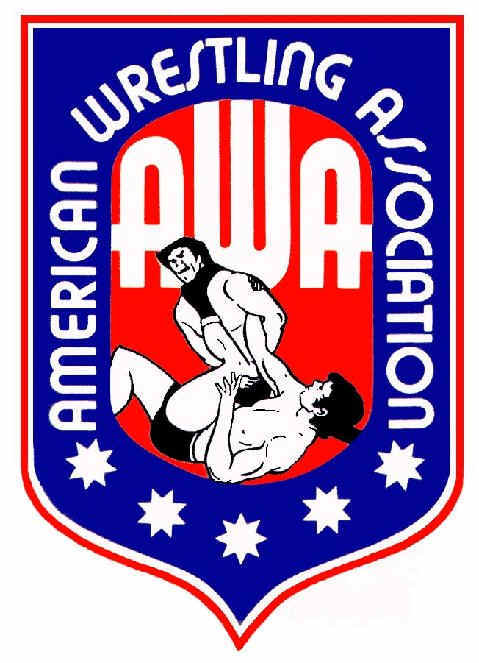 Taped from Atlantic, City, NJ
Airdate: September 10, 1985 (taped 07/08)
Attendance: unknown
Hosted by Larry Nelson, Doug McLeod, & Verne Gagne
Can Greg get the better of Bockwinkel? Will Zumhofe regain the Light Heavyweight title? How do the Freebirds fare tonight? And we'll revisit the night Martel won the AWA title.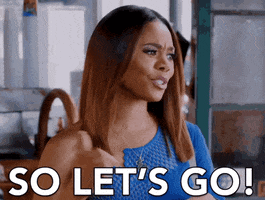 Opening montage.
To begin the show, Verne joins Nelson to discuss Zhukov's enormous head.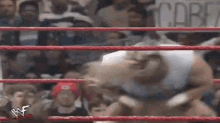 Thanks, Al.
Drink Budweiser especially when bowling.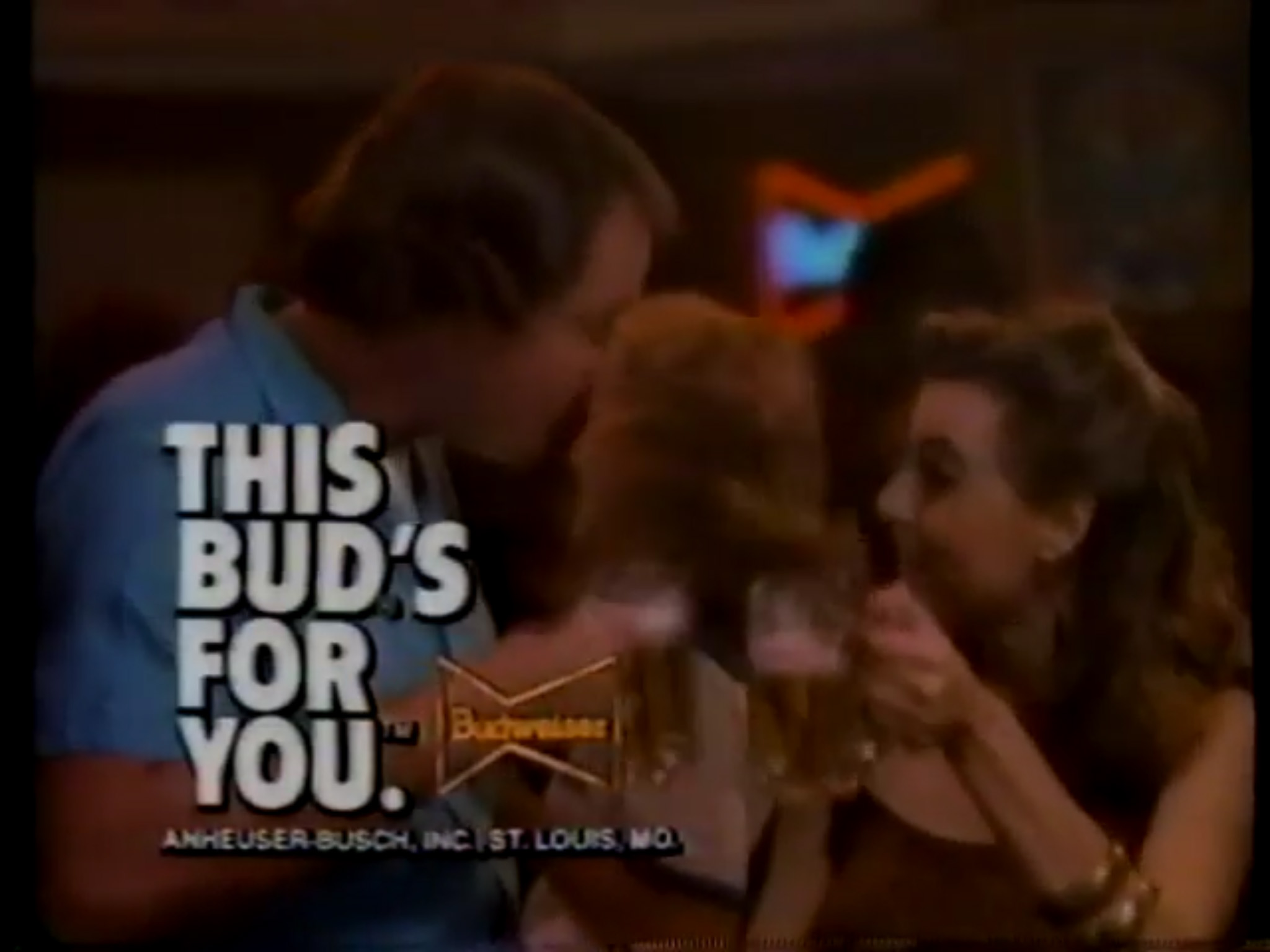 Get your AWA shirts!
Ken Resnick shills Pro Wrestling Report.
Match 1: Boris Zhukov versus Jim Londos
Highlights:
Zhukov blasted Londos at the onset and hip-tossed him out of the corner twice.
When he landed a back elbow, Zhukov delivered a pair of backbreakers.
He mounted the second turnbuckle and launched a flying head butt.
1-2-3.
Zhukov won at 0:50.
Rating: ½*
Summary: Brisk showcase match for Zhukov.
After the match, Zhukov repeatedly headbutts Londos to generate heat.
Nelson interviews Zhukov and Larry Zbyszko, and they discuss the feud between Zhukov and Slaughter.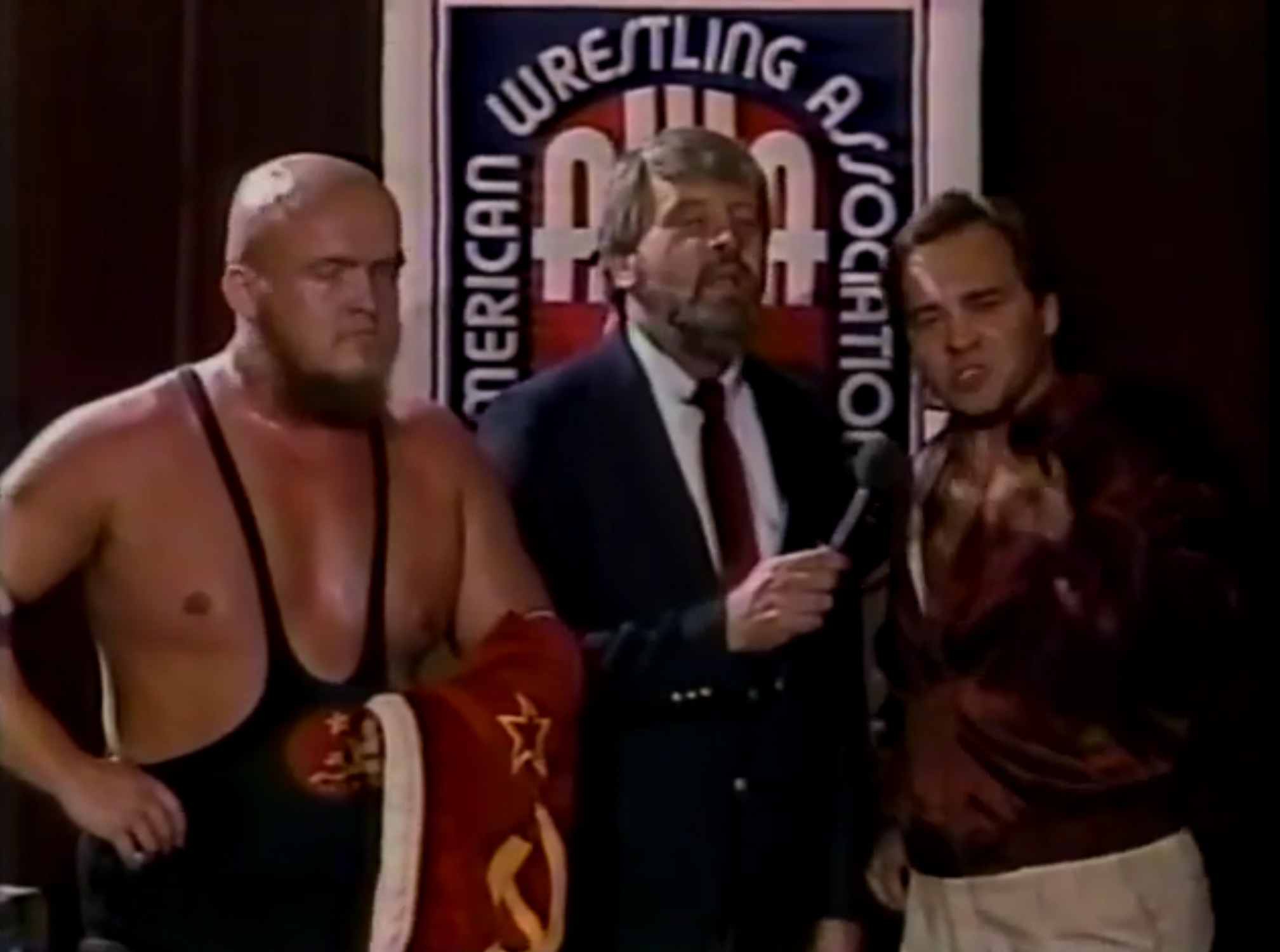 Get your Konica Spectra Super II plus ALL the film you'll ever need for only $49.95!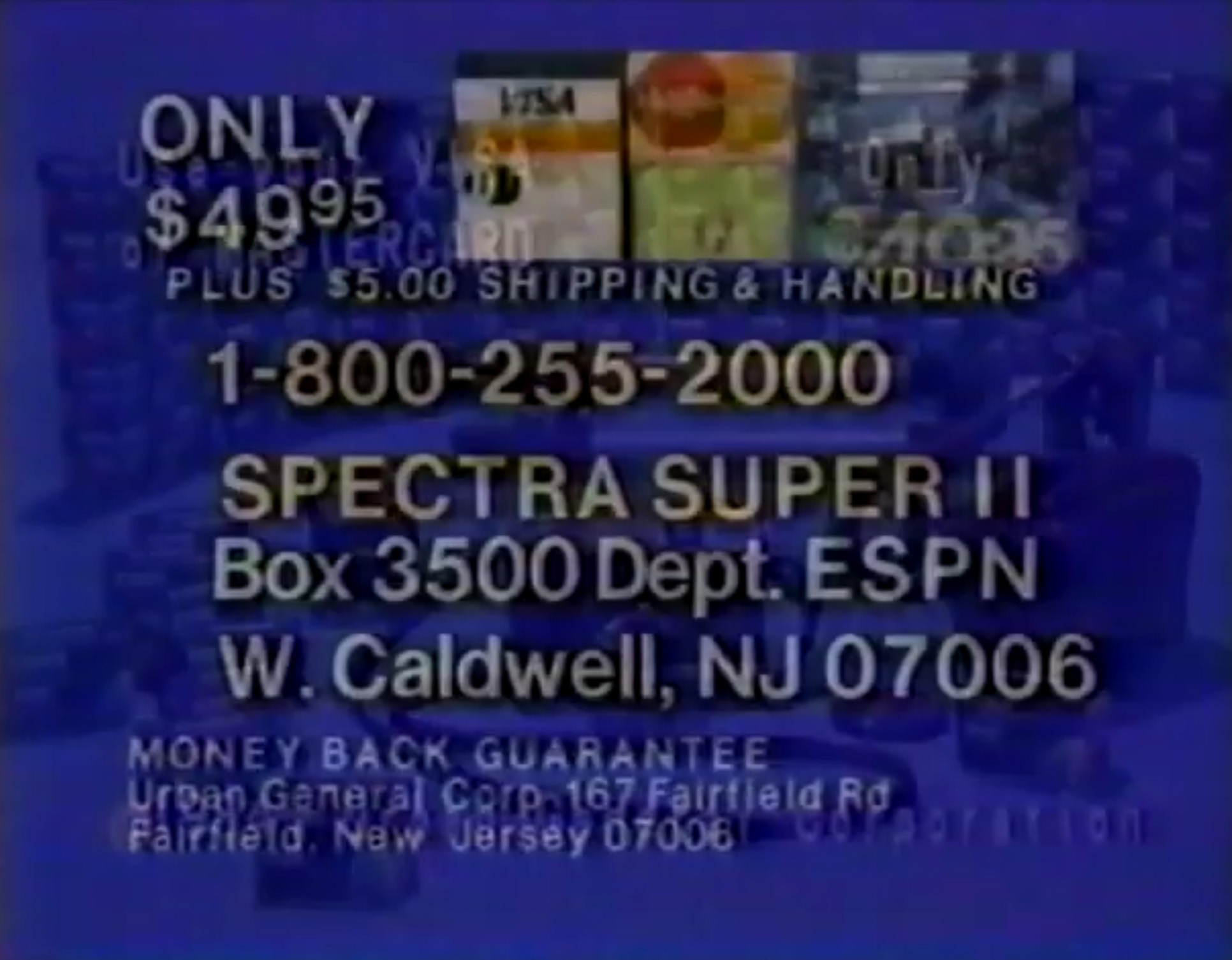 Match 2: Curt Hennig (w/ Tom Zenk) versus Kahlua
Highlights:
For those unaware I have NO CLUE who Kahlua is, but I bet he pairs up with vodka and milk well.
Kahlua leapfrogged Hennig but ate a hip toss.
As Hennig leapfrogged him, he dropkicked Kahlua.
A vicious Kahlua chopped Hennig over the top rope to the concrete floor.
When Hennig returned, Kahlua attempted a vertical suplex, but Hennig countered with an inside cradle for 2.
Hennig gave Kahlua a cross corner whip and PLANTED him with a merciless inverted atomic drop. Needless to say, but I don't believe that Kahlua will be joining vodka and milk anytime soon.
After he dealt Kahlua an elbow drop, Hennig got 2.
He nailed Kahlua with an Axe, mounted the second turnbuckle, and launched a missile dropkick.
1-2-3.
Hennig won at 5:54
Rating: **
Summary: Showcase match for Hennig as he probably preferred whiskey or beer over coffee-flavored booze.
Shop at Avenue Drugs in Lodi.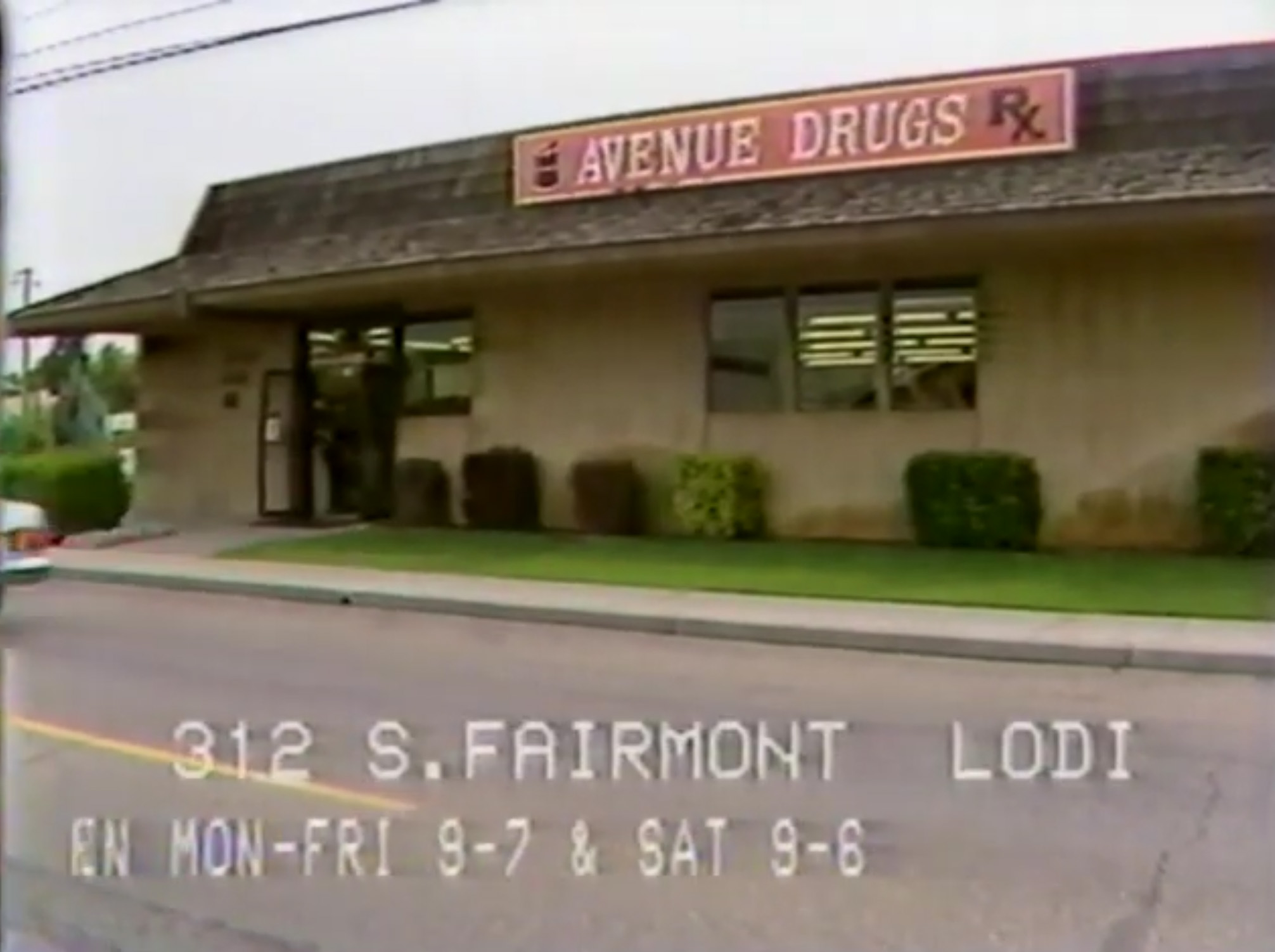 Buy a 1985 Isuzu at Isuzu of Stockton today!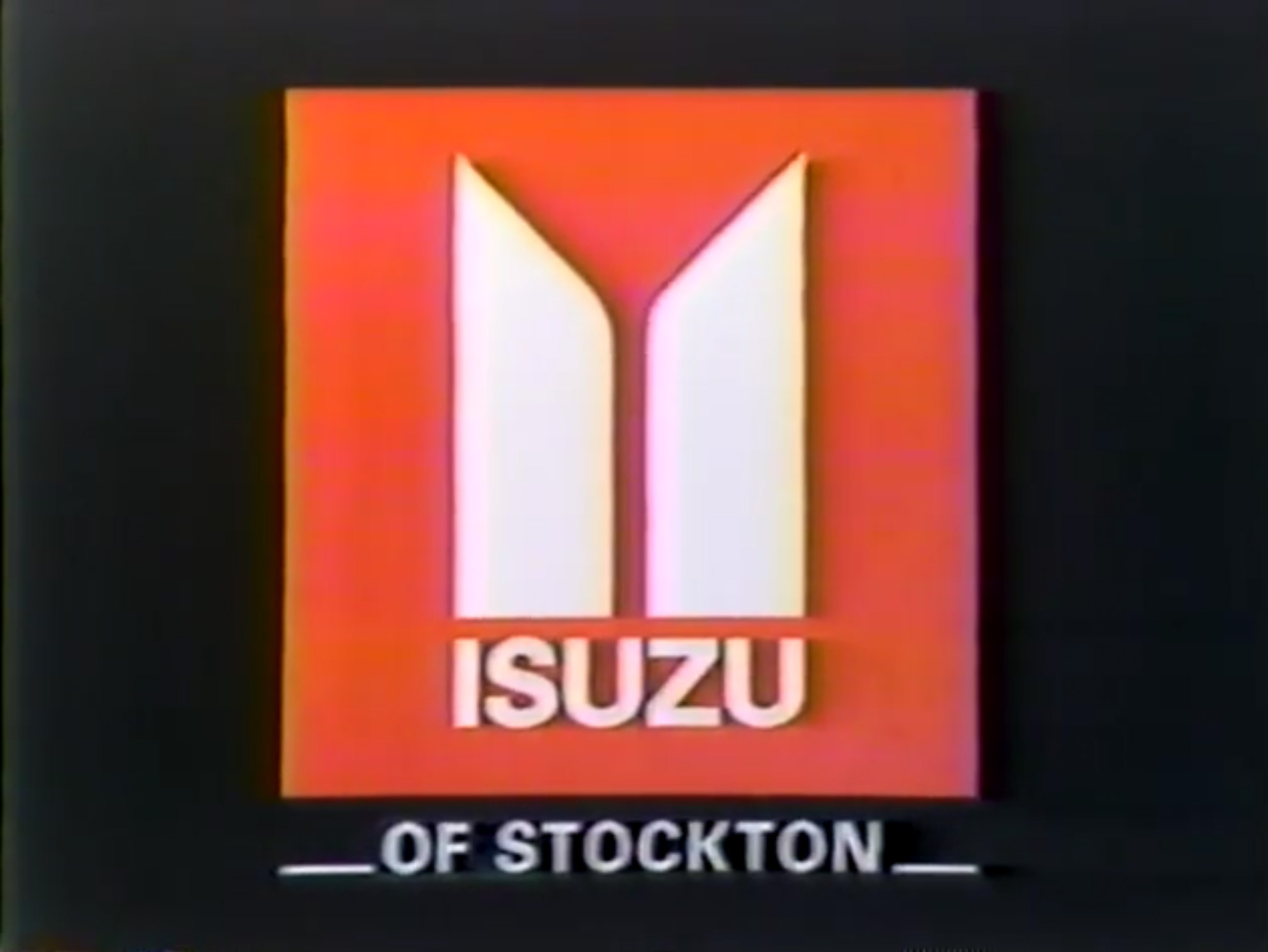 Nelson interviews Hennig and Zenk. As Zenk welcomes the opportunity to join him in the tag team ranks, Hennig mentions his appearance in the movie Bad Guys.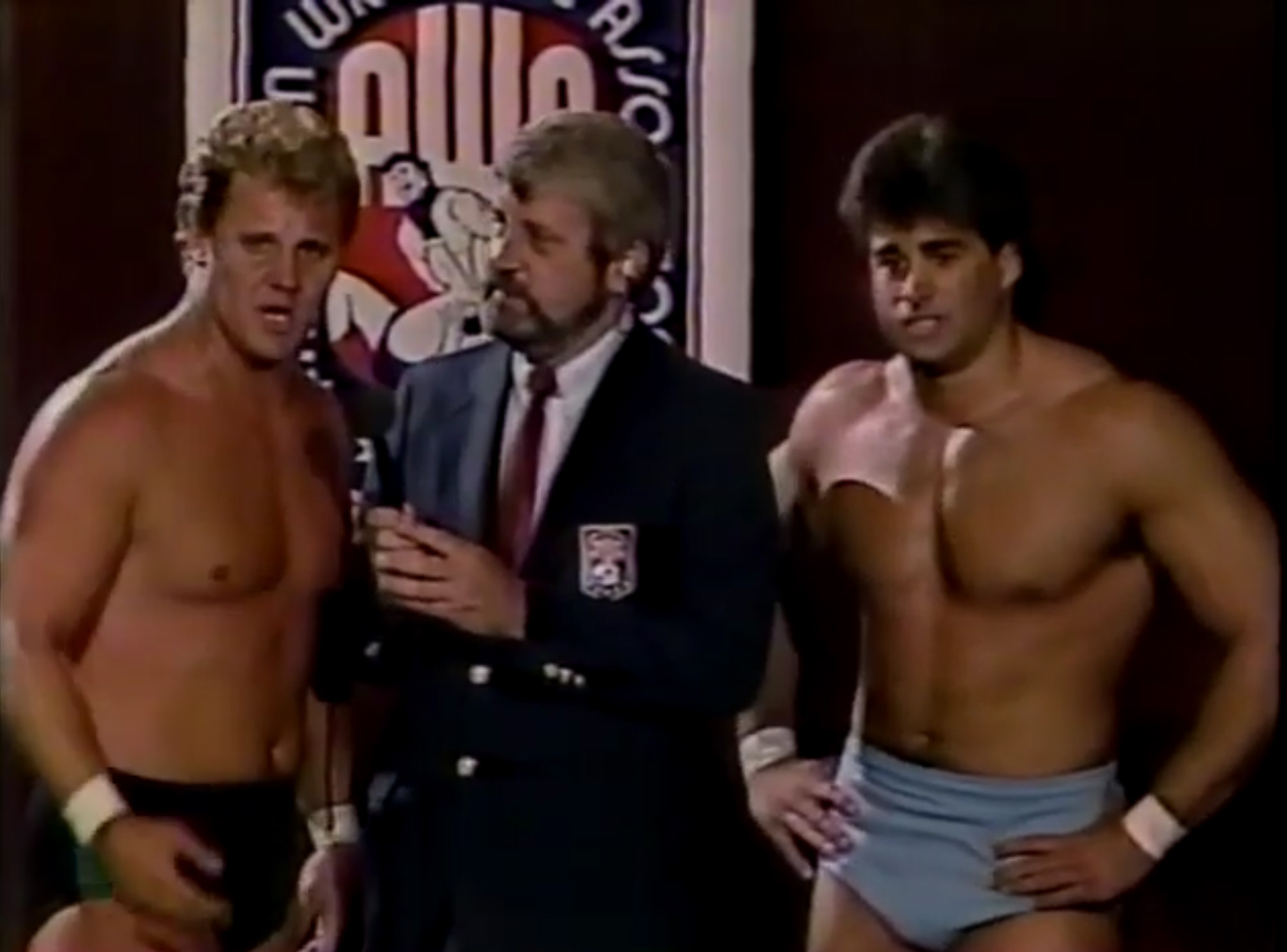 Order The Beach Boys Forever on LP, cassette, or 8-track!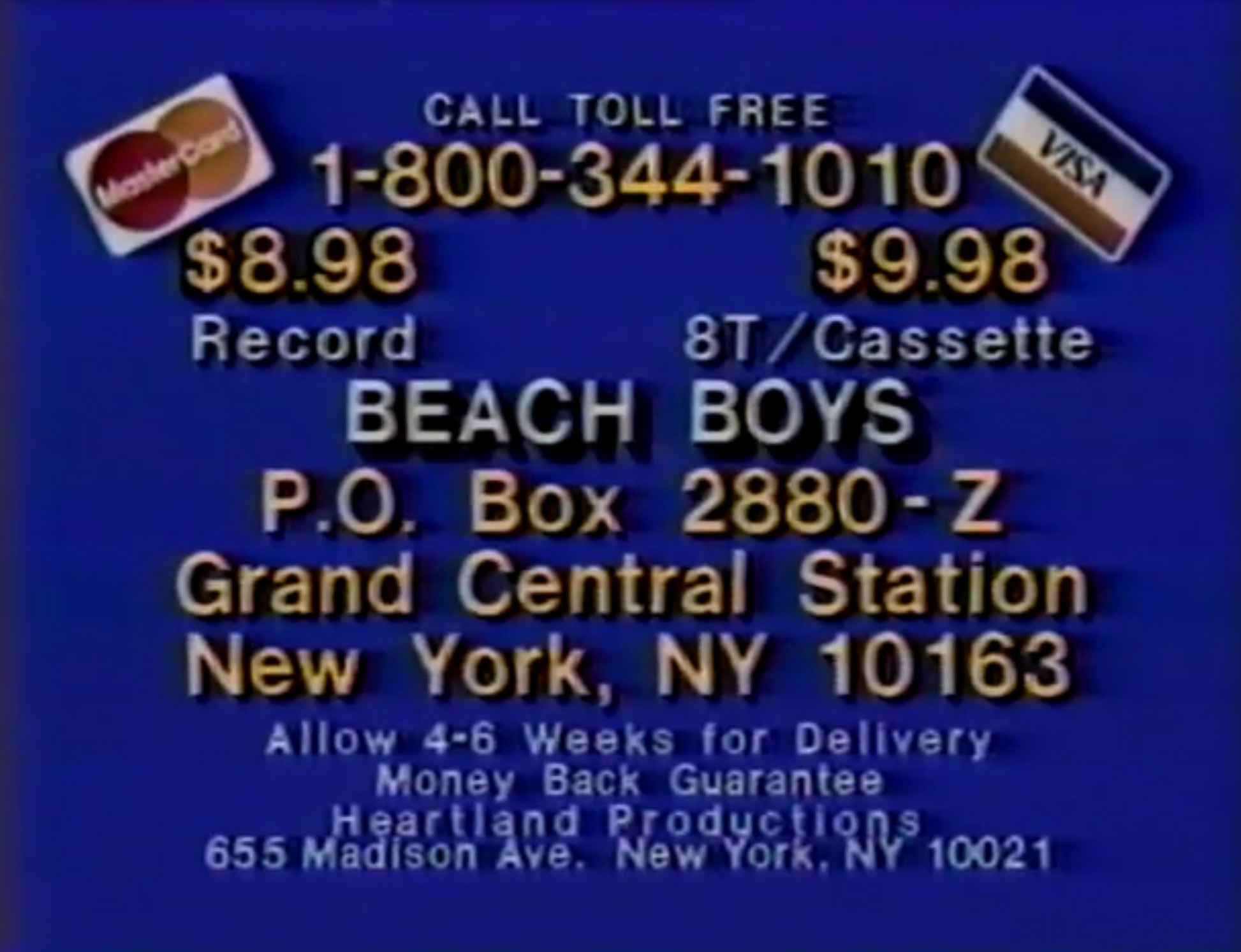 If you're in the military, drink Budweiser.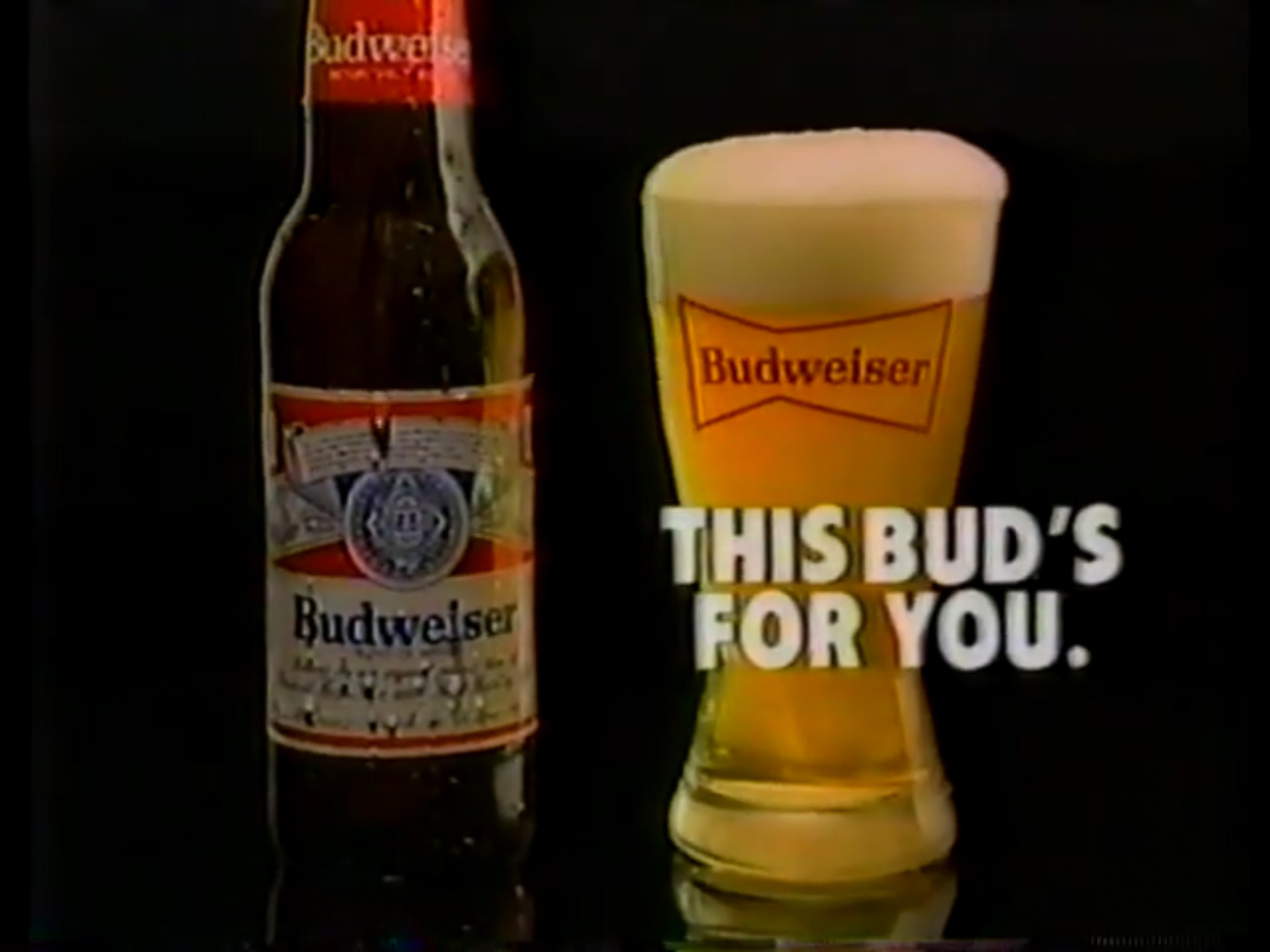 Head to Comiskey Park on 9/28 for Super Clash '85! I've heard it's not a bad show.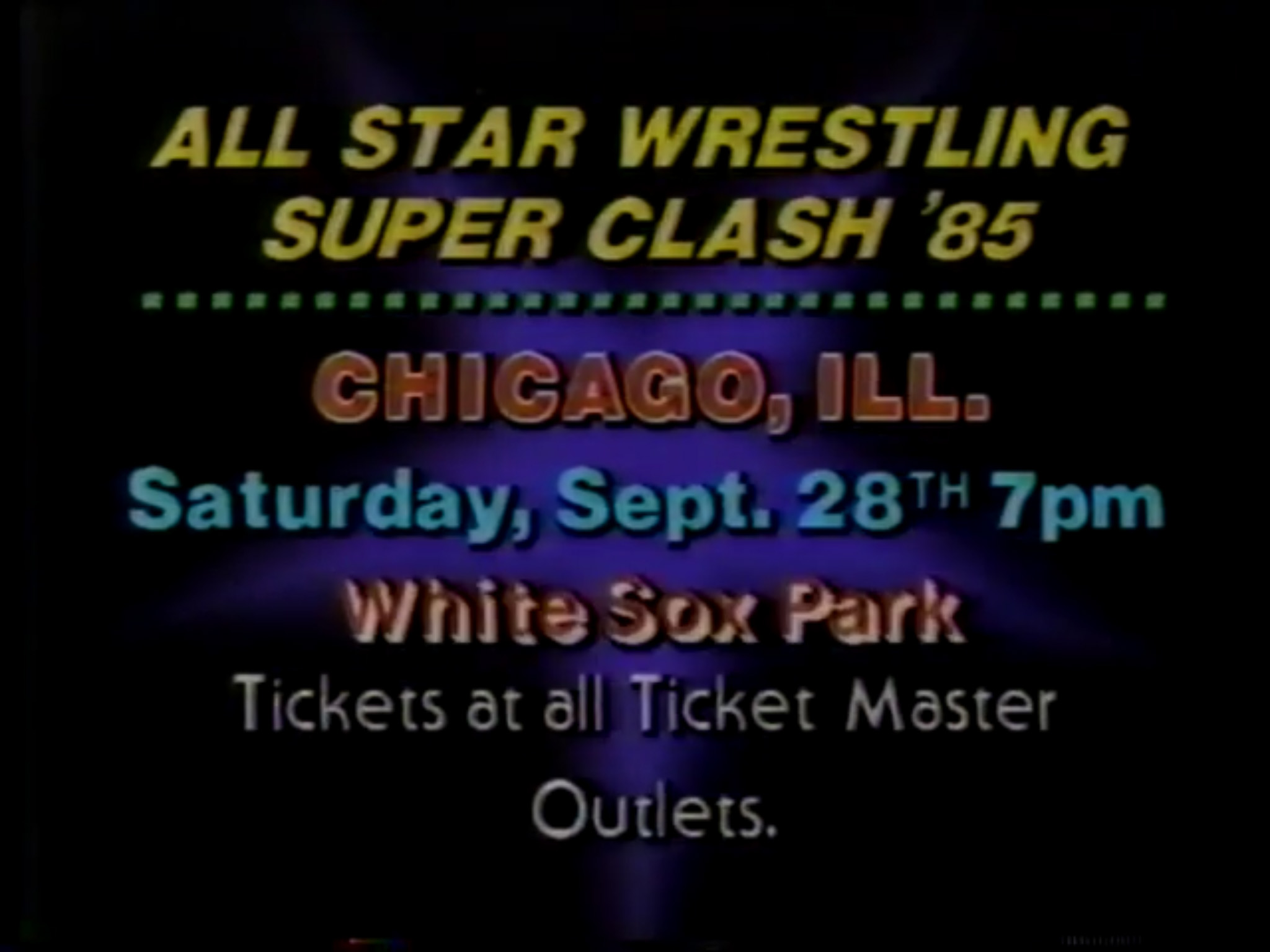 Match 3 for the AWA Light Heavyweight title: "Mr. Electricity" Steve Regal (champion) versus "Rock'n'Roll" Buck Zumhofe
Highlights:
Regal DEMOLISHED Zumhofe with an elbow smash for 2.
When he suplexed Zumhofe, Regal got another 2.
He buried a knee into Zumhofe's midsection, stomped him in the midsection, drove him down with a belly-to-belly suplex, but couldn't get 3.
As Regal held a chin lock, the hit record in Major League Baseball was being monitored as Pete Rose chased Ty Cobb's record of 4,191 hits. Also, pitcher Don Sutton was traded from the Oakland Athletics to the California Angels. Methinks the Angels got the better of that one.
Nevertheless, Regal unloaded a backbreaker and elbow drop for yet another 2.
He slammed Zumhofe, but ring announcer Gary Michael Cappetta notified everyone that only two minutes remained in the match.
After Zumhofe reversed a cross corner whip, Regal slammed him but missed an elbow drop.
With one minute remaining, Zumhofe hip-tossed Regal and followed with a dropkick for 2.
He rang Regal's bell, gave him a cross corner whip, leaped to the second turnbuckle, and landed a swing splash.
Can he win the gold?
1-2-NO!
Regal's foot was on the rope.
As Zumhofe slammed Regal, the bell rang.
Referee Tom Zanini ruled the bout a time-limit draw at 7:27.
Rating: ***
Summary: Decent match as Regal controlled the match yet barely escaped with the title. At the beginning of the match, there was a quick cut, so the ten-minute time limit may have been actual rather than fabricated.
Get diamonds and more for only $19.95!
Paul Martinez wants you to drink Budweiser. I'm getting awfully thirsty.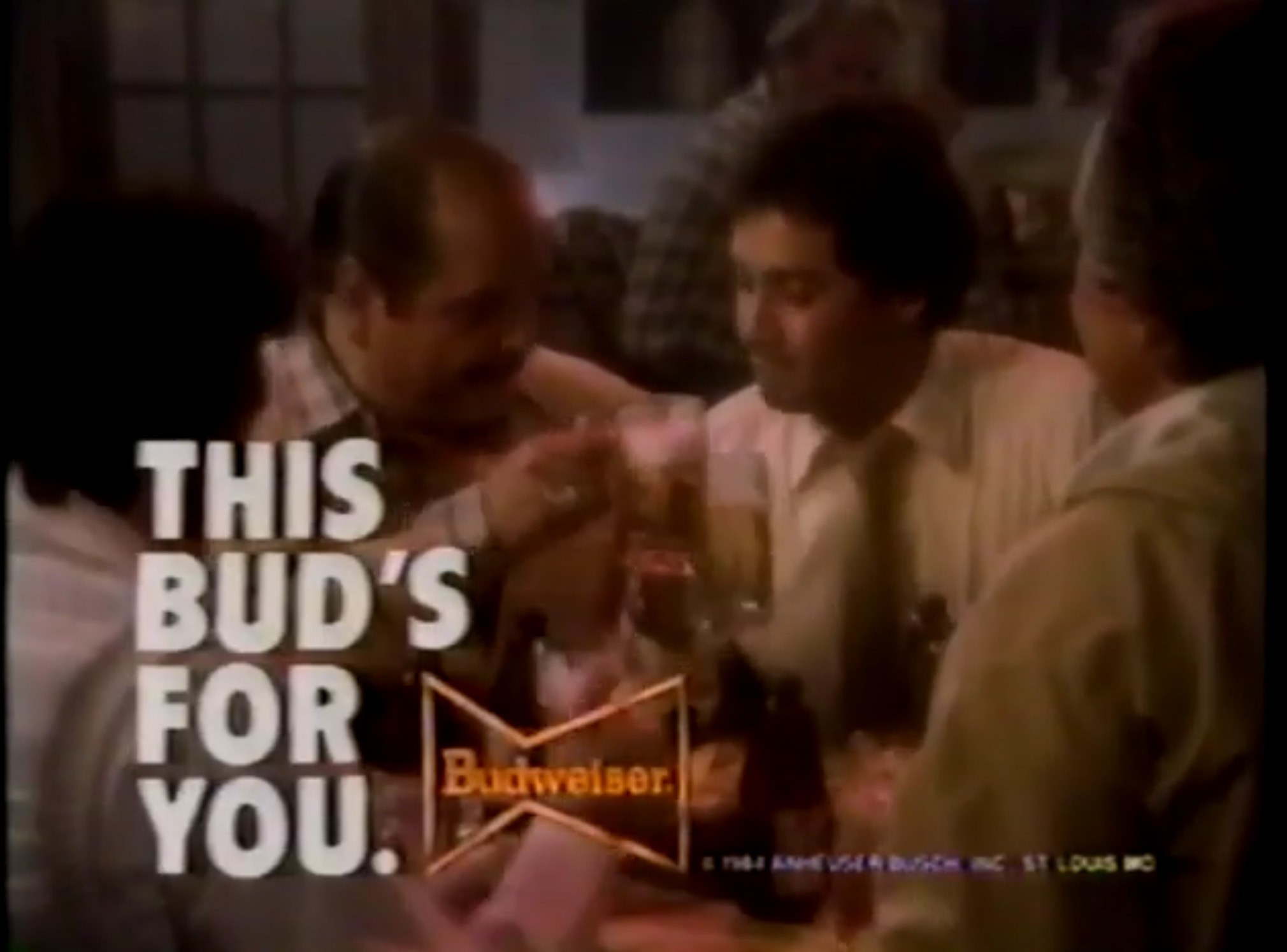 Catch college football on ESPN Saturday nights.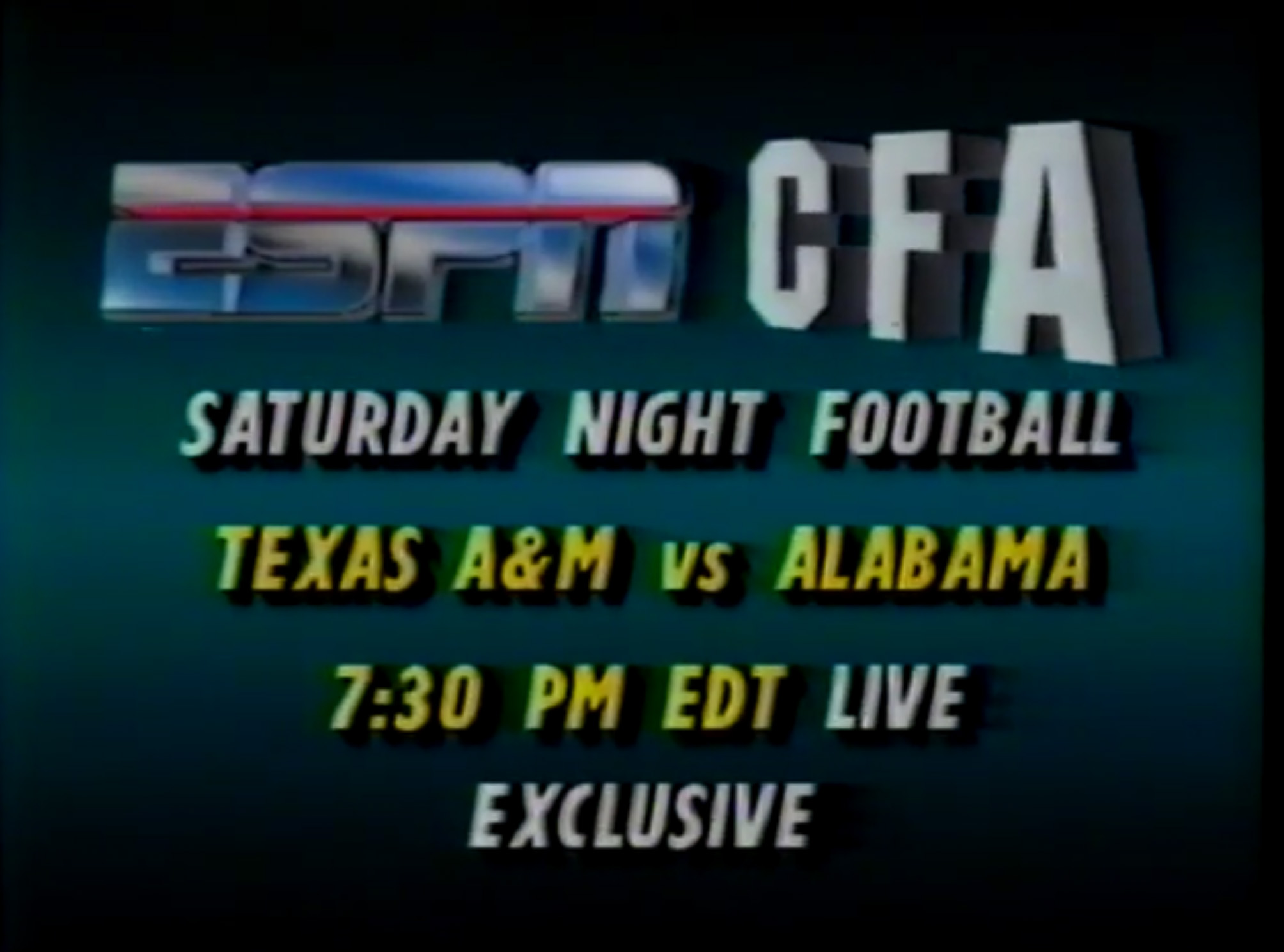 Nelson interviews Regal who "know(s) he can beat…Zumhofe."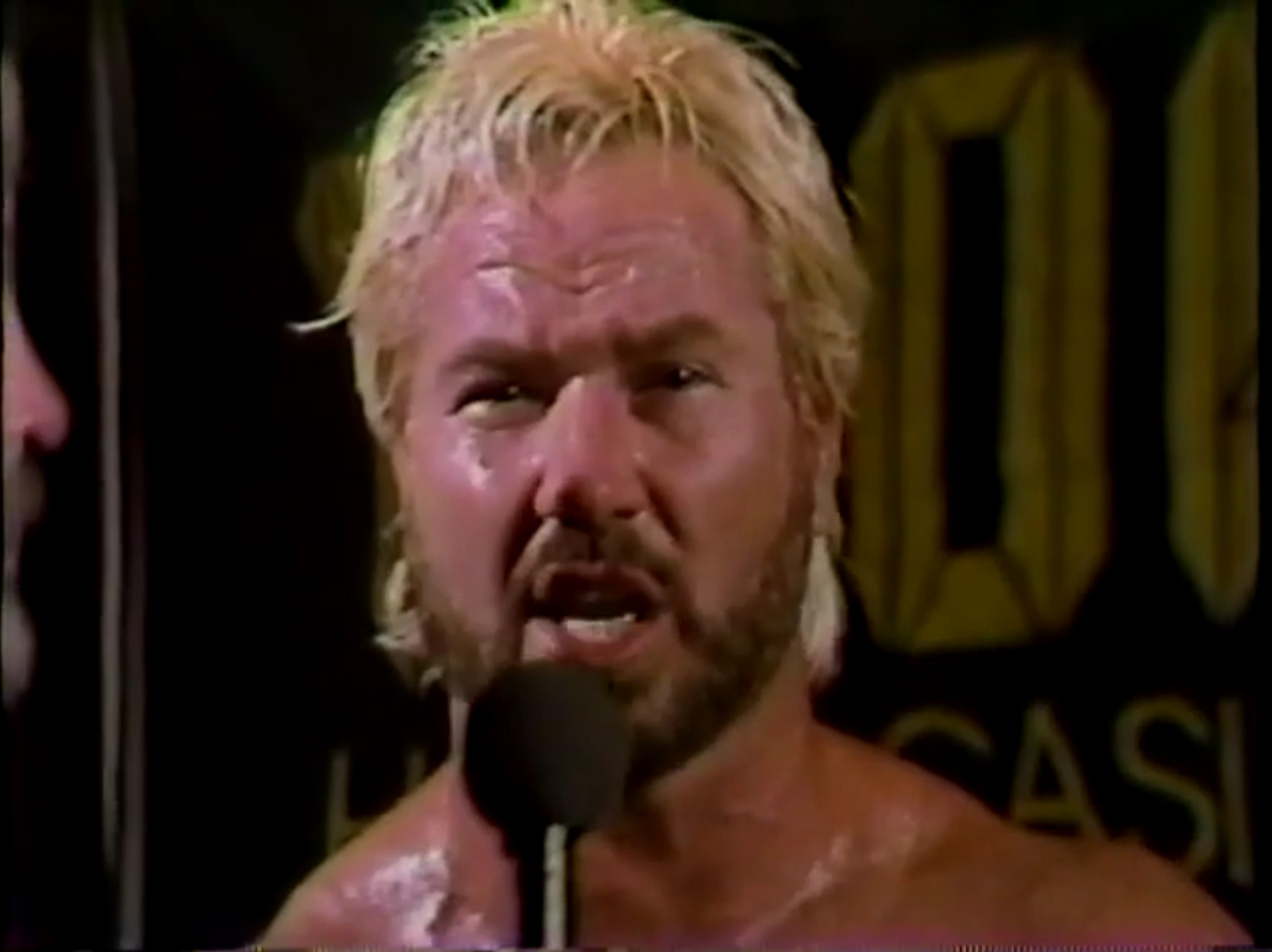 Invest in a mobile home and stay in Tower Park Village today!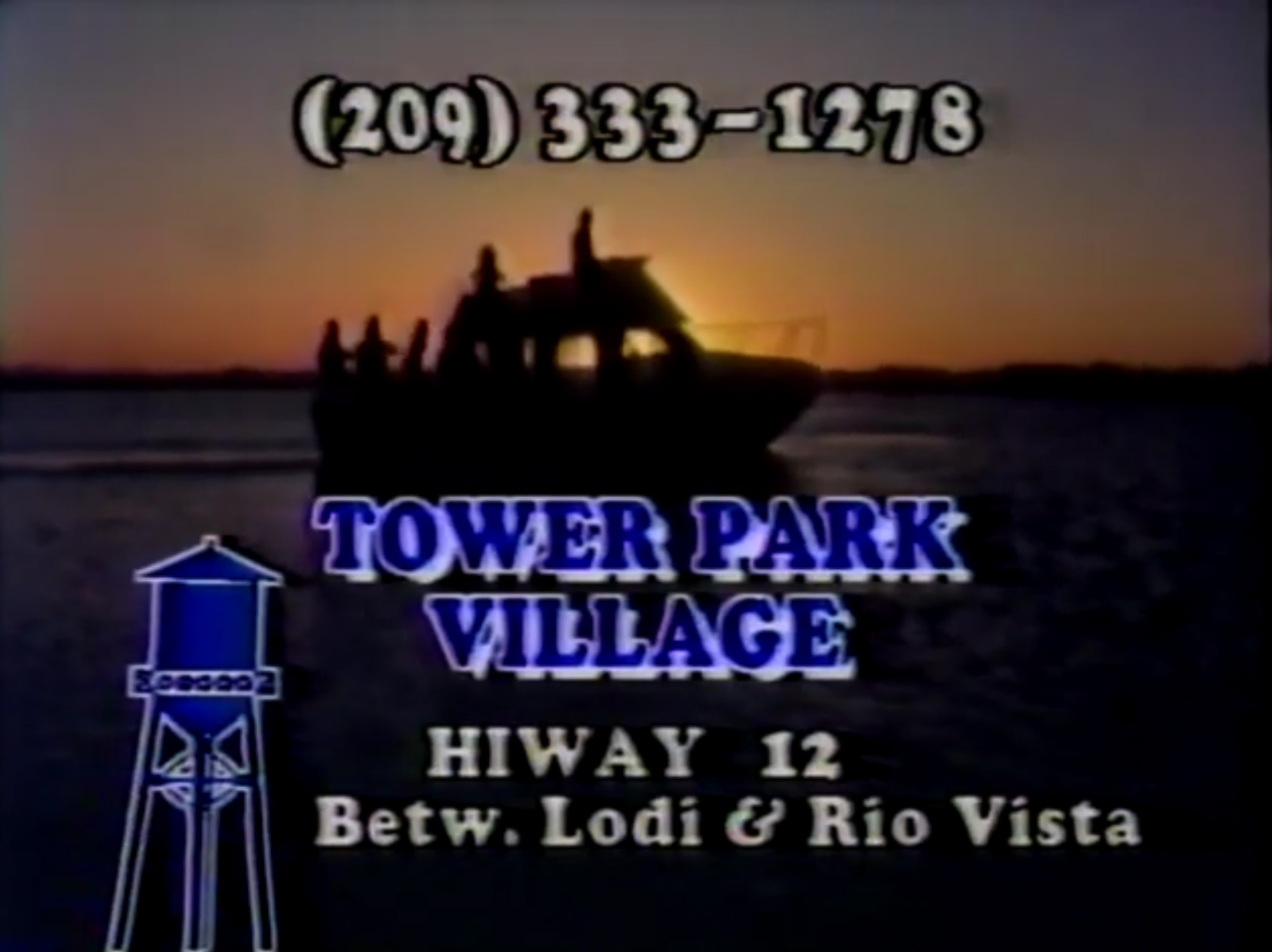 Head to Hopson's Cyclery today!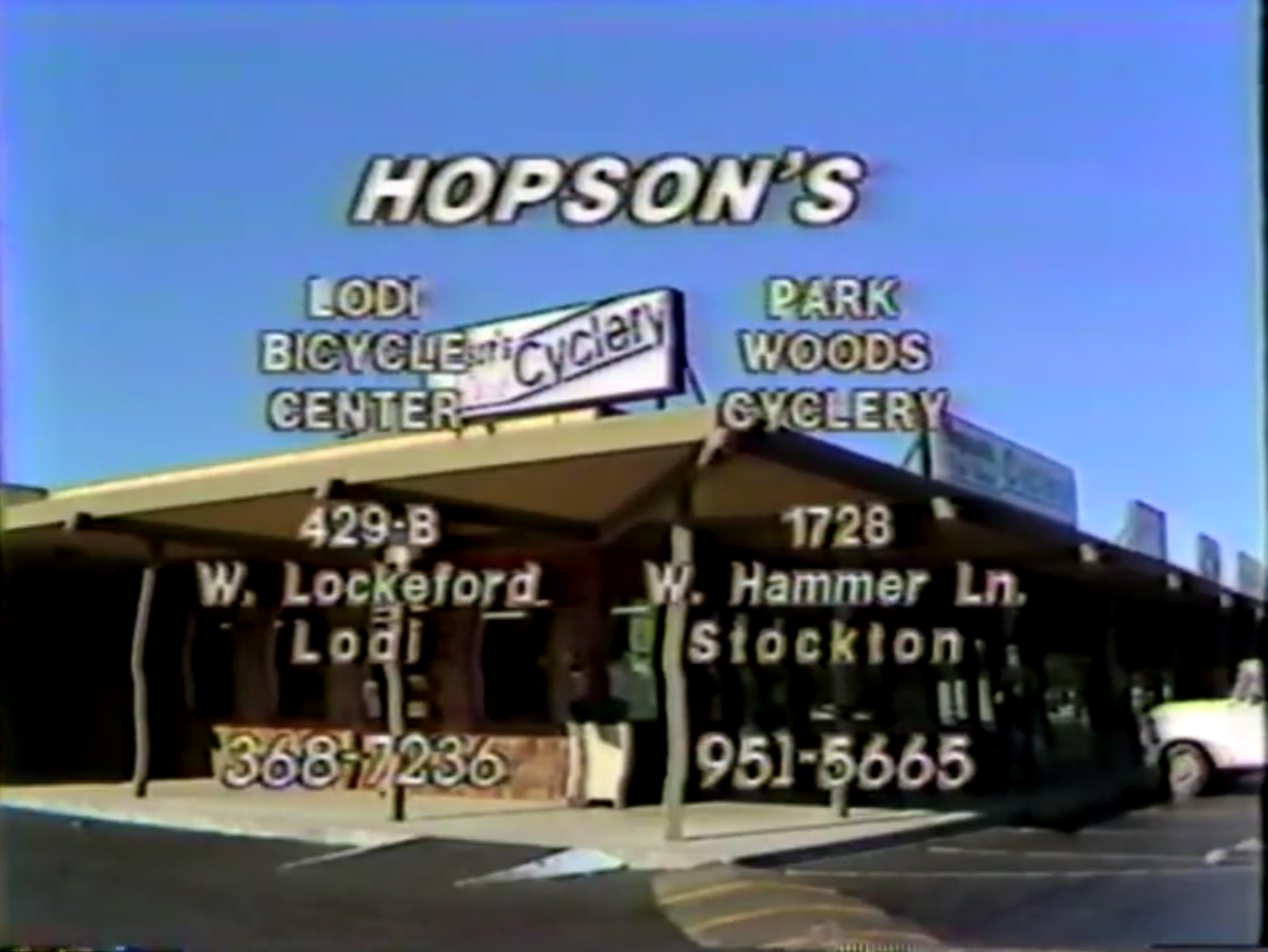 Subscribe to the National Business Employment Weekly NOW!
IN THIS CORNER: Zbyszko and Nelson discuss AWA Americas champion Sergeant Slaughter at Camp Slaughter. We see a music video of Slaughter training the bejeezus out of Greg Gagne. If you like cheese, this is your mojo.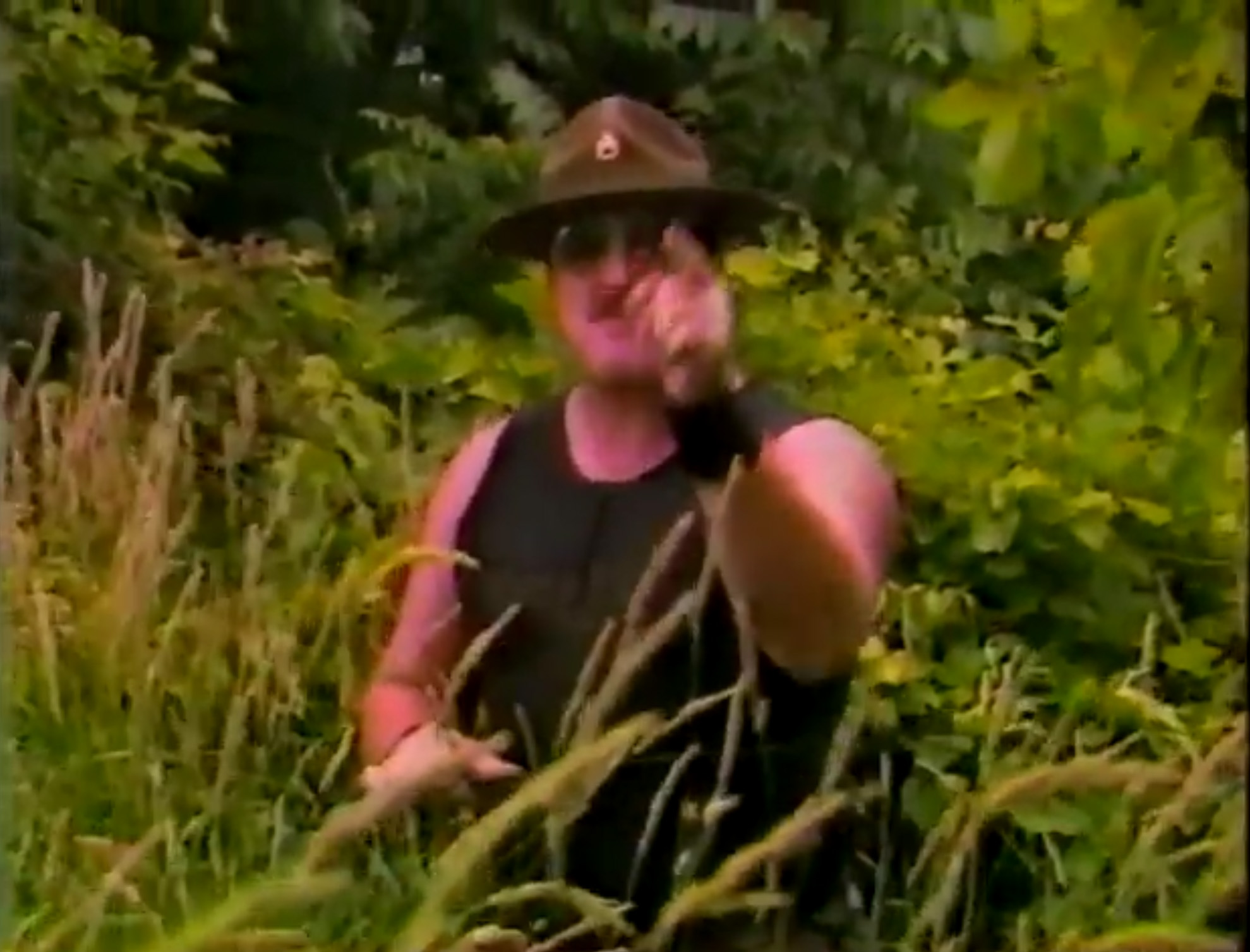 As Slaughter joins the conversation, Zbyszko runs him down. Slaughter defends himself, yet Zbyszko states Slaughter's "dressed like a shrub." HA!
Order Liberace & the London Philharmonic Orchestra on 2LPs, cassette, or 8-track for $11.98!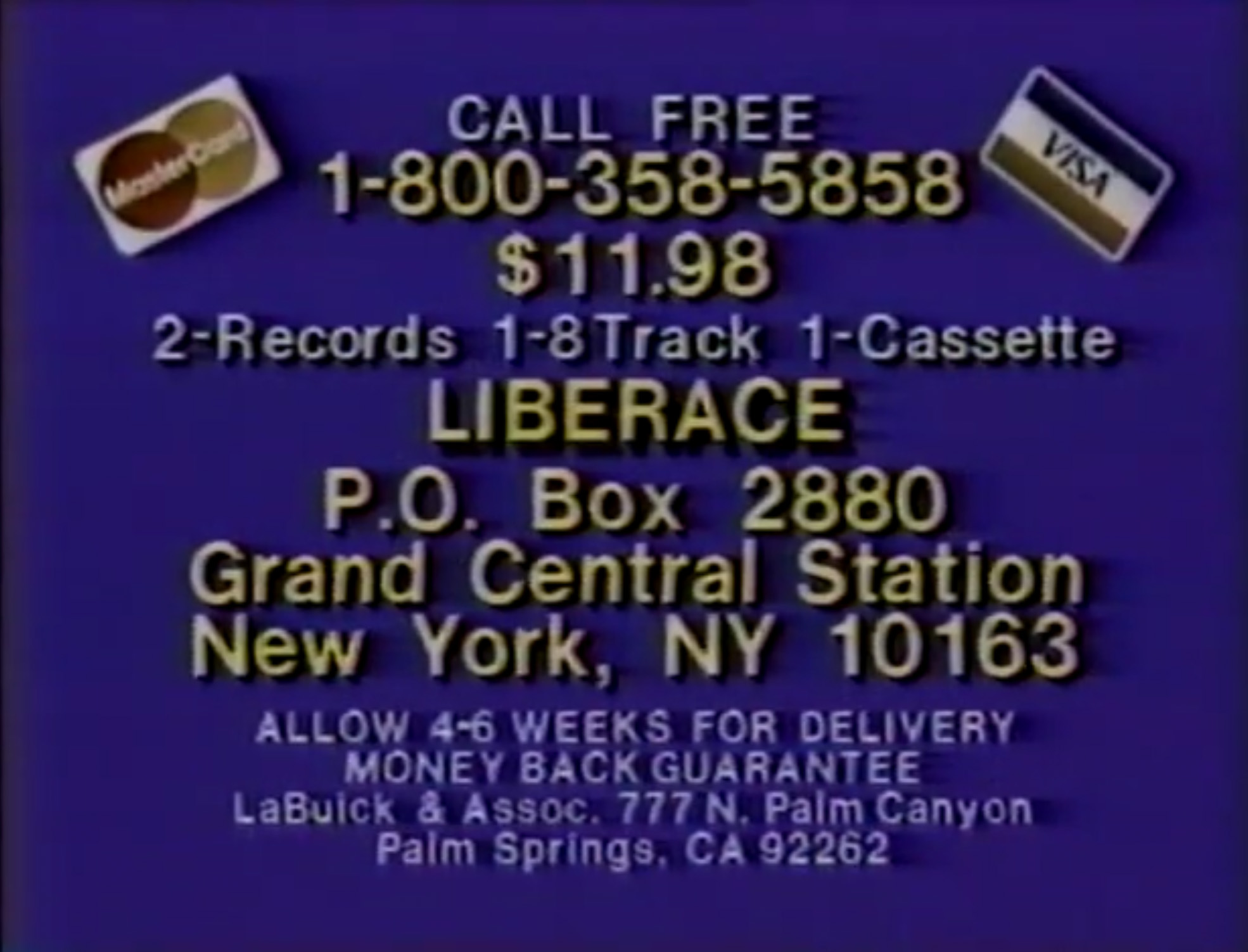 MAT CLASSIC for the AWA World title: Jumbo Tsuruta (champion) versus Rick Martel
Highlights:
This match occurred on May 13, 1984 in St. Paul, MN.
As the match was joined in progress, Martel got 2.
Tsuruta hooked an abdominal stretch, yet, after a clip, Martel reversed the hold.
When Tsuruta escaped, Martel slammed him for 2.
He supplied Tsuruta a backbreaker, went to the apron, attempted a splash, but ate knees.
After Tsuruta suplexed Martel, he got 2.
A mid-ring collision occurred, and Tsuruta dropkicked Martel into referee Leo Nomellini.
While Tsuruta dealt Martel a belly-to-back suplex, he earned a false pin due to a dazed Nomellini.
Tsuruta admonished Nomellini, but Martel reversed an Irish whip and provided Tsuruta with a stungun.
As he launched a cross body block, Martel pinned Tsuruta at 3:51 shown.
WE HAVE A NEW CHAMPION!
Rating: NONE
Summary: Rumor had it that Martel was given a title run to stay in the AWA rather than bolt to the WWF. It would mark the highest achievement in Martel's career.
Bob Uecker shills Krylon Rust Magic.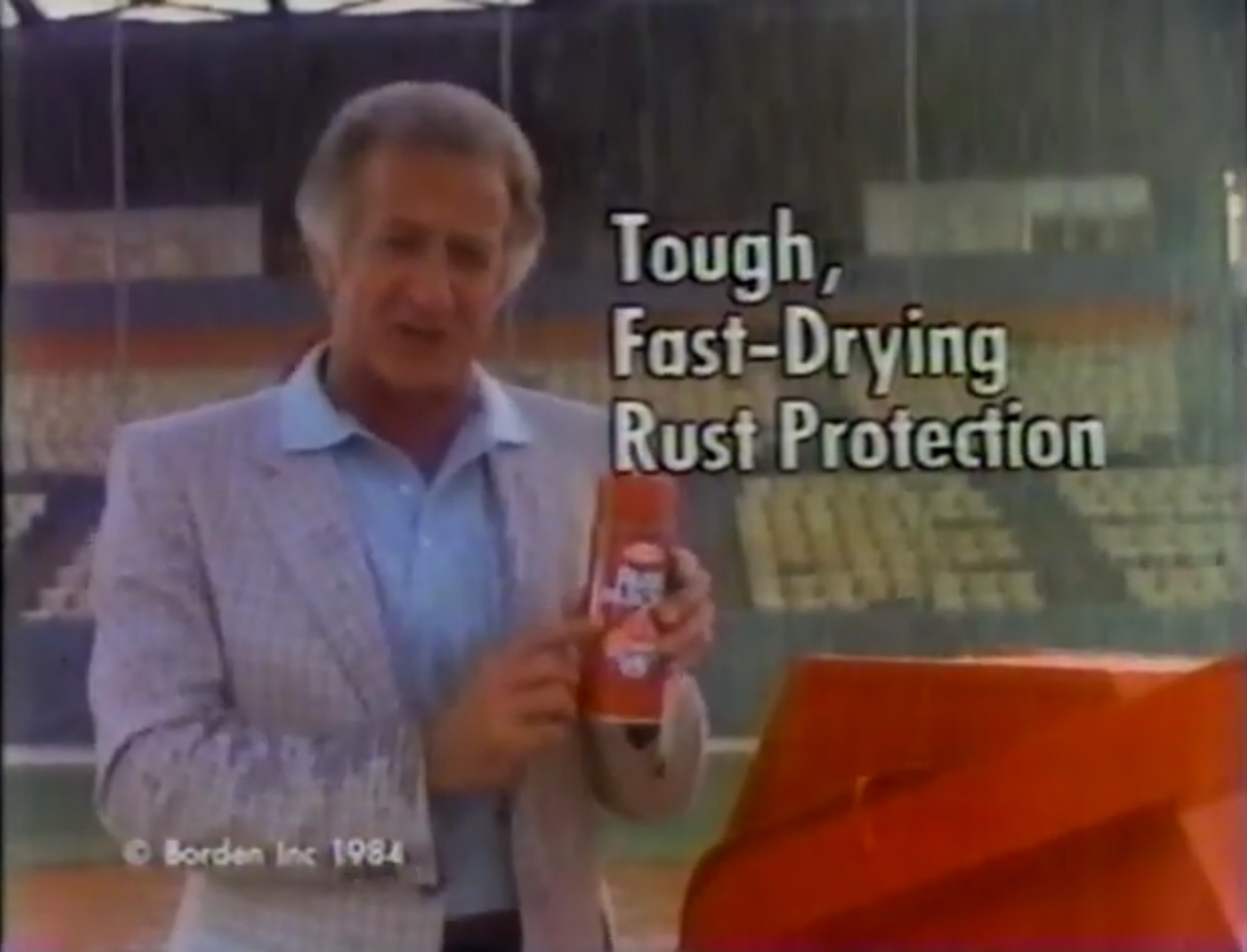 When you watch IndyCar racing, drink Budweiser. Bartender, may I have a cold one, please?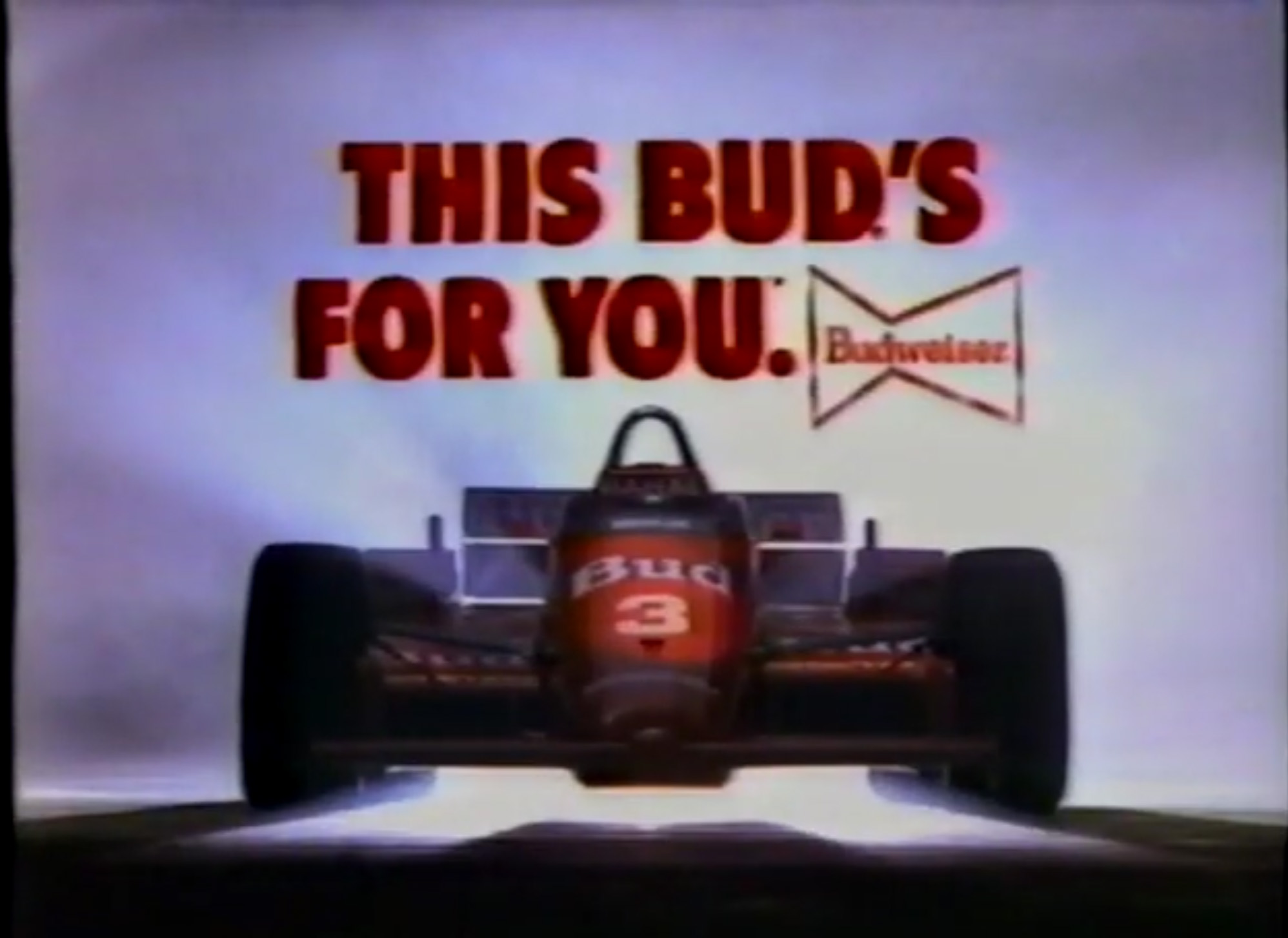 Thank you kindly.
Match 5: The Fabulous Freebirds versus Baron Von Raschke, Brad Rheingans, & Blue Max
Highlights:
Hayes tagged in, but Rheingans hip-tossed him.
When Gordy tagged in, he leaprfrogged Rheingans who cartwheeled away from a monkey flip attempt.
Tags were exchanged on both sides, and Von Raschke threatened the claw to Roberts. By 1985, I'm certain Roberts had seen enough claws at the hands of the Von Erichs to have had enough.
As Hayes tagged in, the Atlantic City faithful chanted "claw."
Max tagged in, but Hayes supplied him with a sidewalk slam.
After Gordy tagged in, the Freebirds dealt Max a double boot.
Gordy dropkicked and snap-suplexed Max for 2.
While Roberts tagged in, he provided Max with a jawbreaker.
Roberts missed an elbow drop, so Rheingans tagged in and delivered an atomic drop for 2.
When Gordy tagged in, he clotheslined Rheingans.
He hit a belly-to-back suplex with a bridge and got 2.
As Hayes tagged in, he rammed Rheingans face-first into the mat.
Rheingans rebounded with a swinging neckbreaker and tagged in Von Raschke.
After Von Raschke gave Hayes a cross corner whip, he ate knee on his follow-through.
Hayes mounted the second turnbuckle and unloaded a double axe handle.
While tags were exchanged on both sides again, all six wrestlers were in the ring.
Von Raschke applied the claw to Roberts, but the Freebirds decimated Max with a Hart Attack.
1-2-3.
The Freebirds won at 8:07.
Rating: ***
Summary: Solid six-man match with the predictable finish due to Max's involvement.
Head to Ekstrom's for all your hardware needs.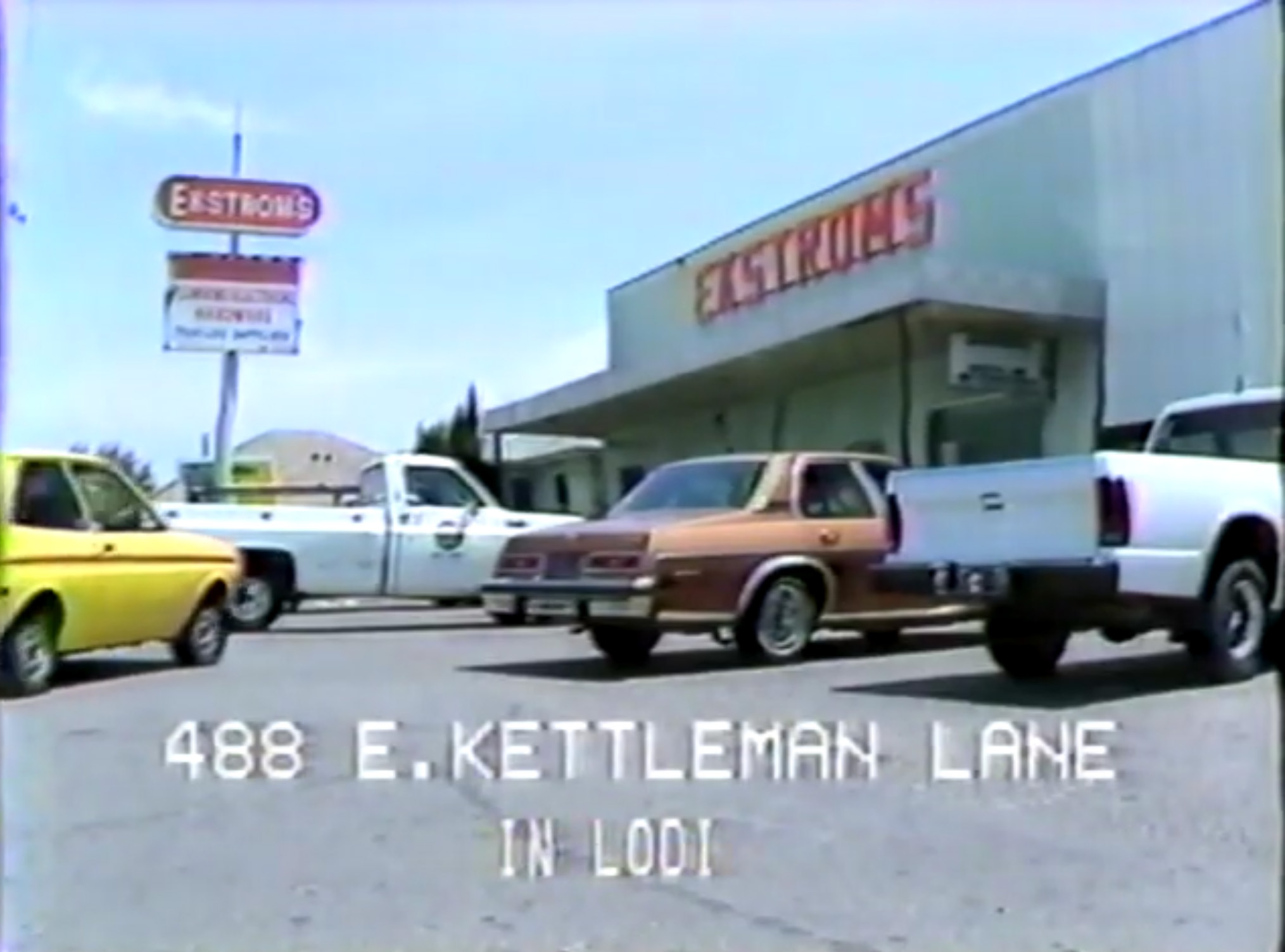 Buy a 1985 Nissan at Stockton Nissan!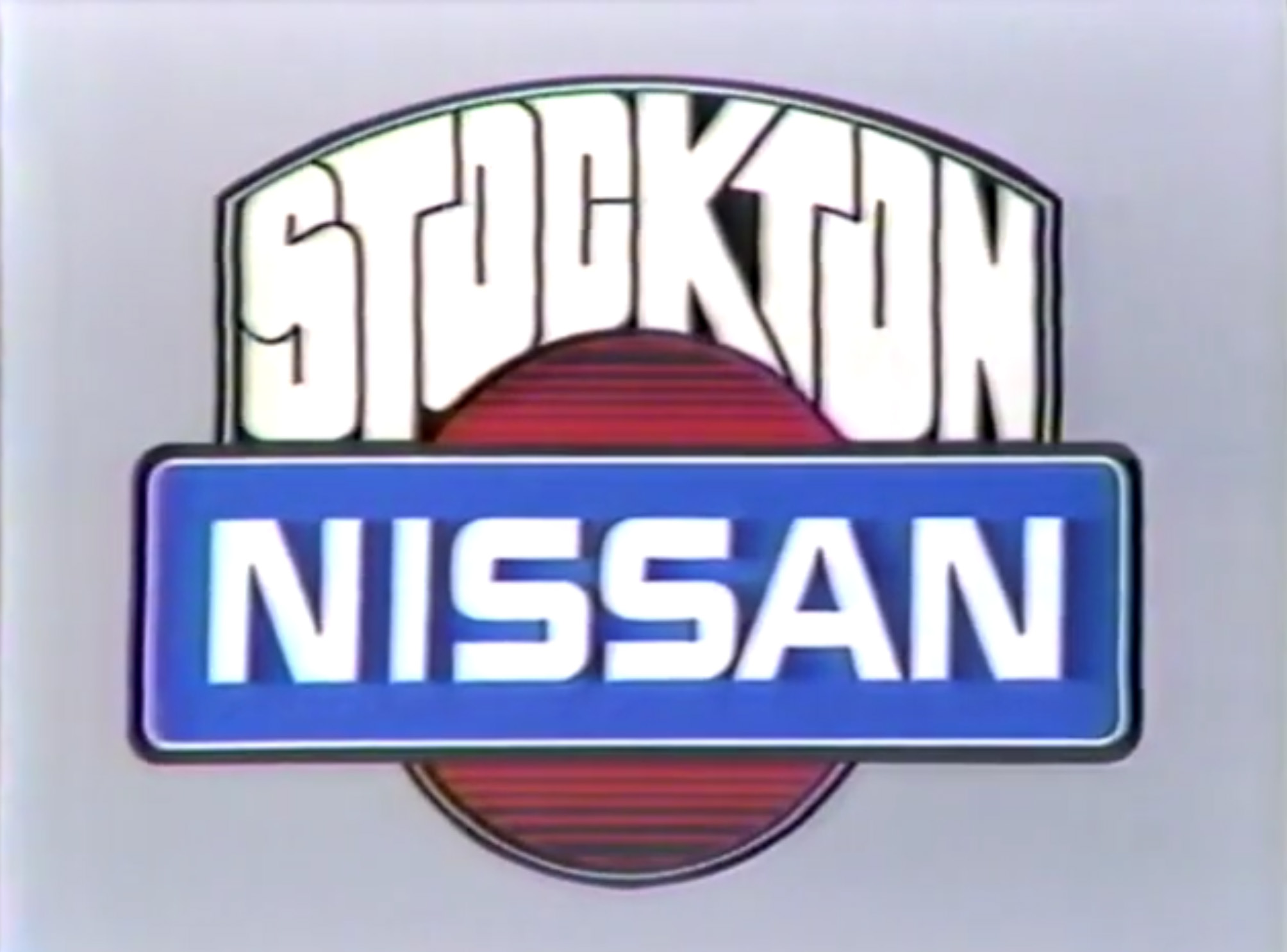 Nelson interviews the Freebirds who cut a promo on the Road Warriors and Rick Martel. A perturbed Gordy's not thrilled with the yankees up here in New Jersey. Sorry, Gordy, they don't serve grits in Monopoly City.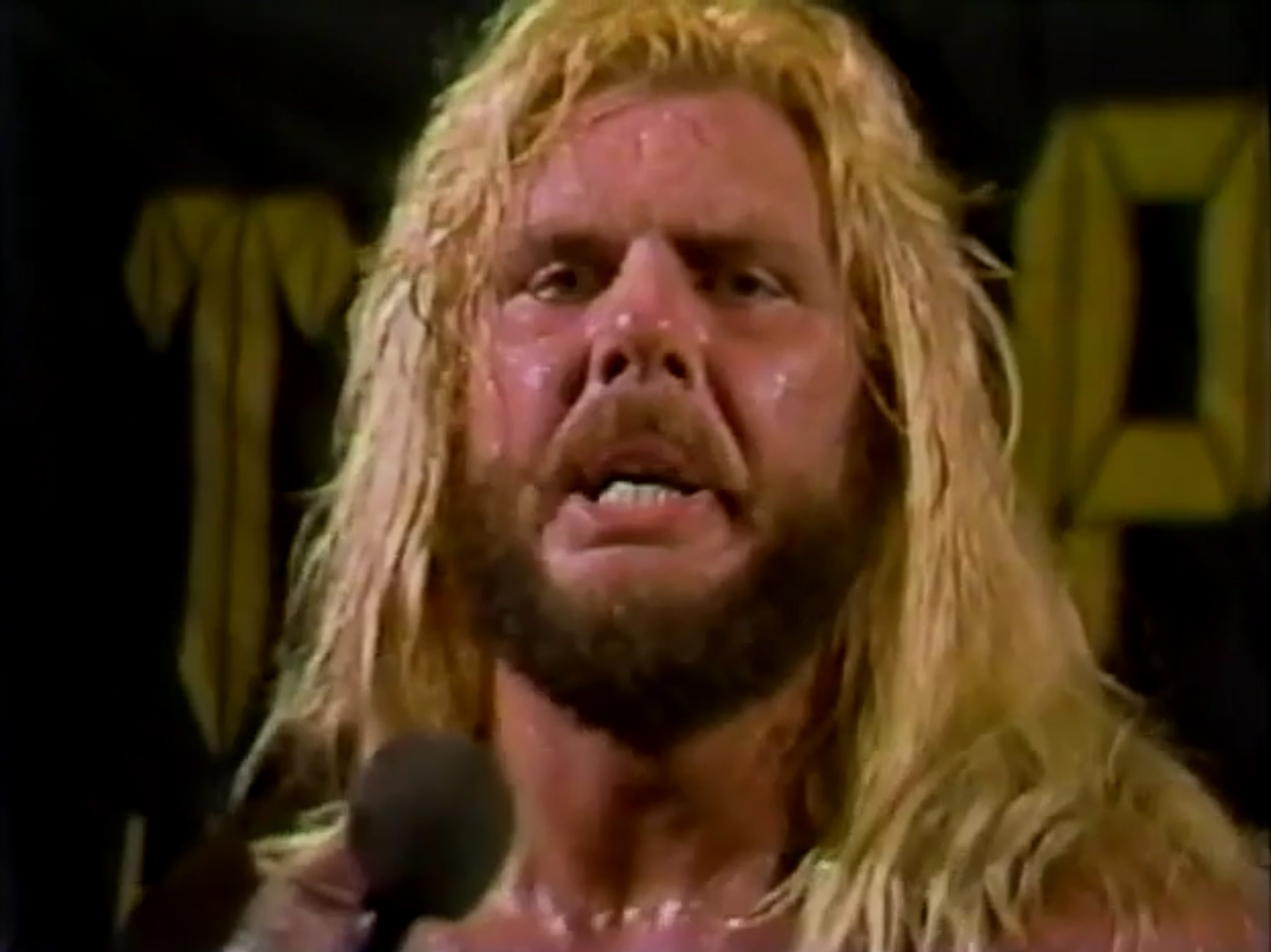 Get Space Mate today and enjoy more room in your den.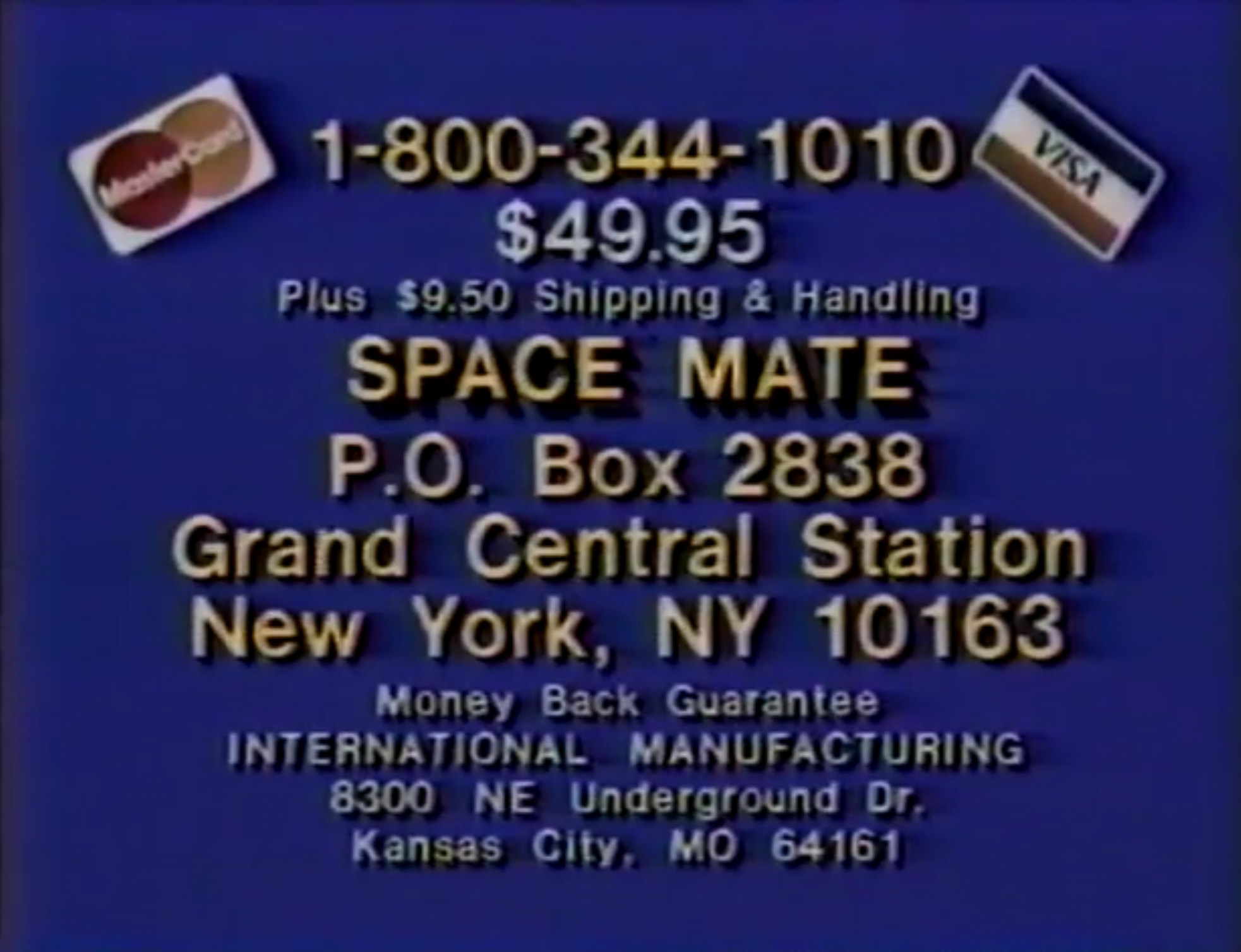 Catch the AWA on tour!
9/12 in Grand Junction, CO.
9/13 in Denver, CO.
9/14 in Milwaukee, WI
9/21 in Indianapolis, IN
9/22 in Rockford, IL
9/28 in Chicago, IL for SuperClash '85!
Match 6: Nick Bockwinkel (w/ Ray "The Crippler" Stevens) versus Greg Gagne
Highlights:
Since Verne couldn't be impartial, Billy Robinson joined the broadcast table for this match.
Greg, upon his introduction, ran backstage and recruited Slaughter to be in his corner.
As Greg reversed a cross corner whip, he socked Bockwinkel in the mush.
He applied an Indian death lock with a bridge, but Bockwinkel escaped.
When he rammed Greg face-first into the apron, Bockwinkel distracted referee Tom Zanini.
Stevens, ever the opportunist, took liberties with Greg on the concrete floor. SNEAKY!
After Greg rebounded with a dropkick, he slammed Bockwinkel for 2.
A mid-ring collision occurred, and Bockwinkel hooked a sleeper.
While Greg used momentum to send Bockwinkel face-first into the top turnbuckle, he escaped a pair of sleeper attempts.
Greg applied his own sleeper, but Slaughter distracted Zanini.
With Zanini occupied, Stevens got up on the apron and nailed Greg. How dastardly!
Slaughter and Stevens exchanged blows in the ring until Slaughter slammed him.
Zanini called for the bell and awarded the match to Greg at 7:47.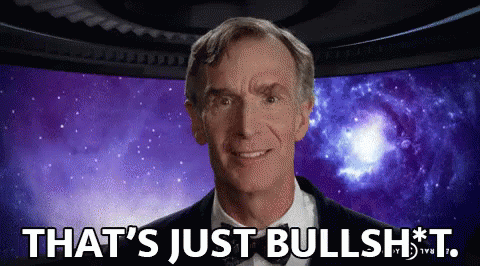 Rating: ***
Summary: Solid main event until the cop-out finish. This was one of several attempts to get Greg over.
After the match, Slaughter and Greg whip the heels into one another. Slaughter catches Bockwinkel and sends him into a dropkick by Greg. As the babyfaces rammed them together again, the heels hightailed it backstage.
Drink a quality beer like Budweiser. Bartender, may I please have a refill?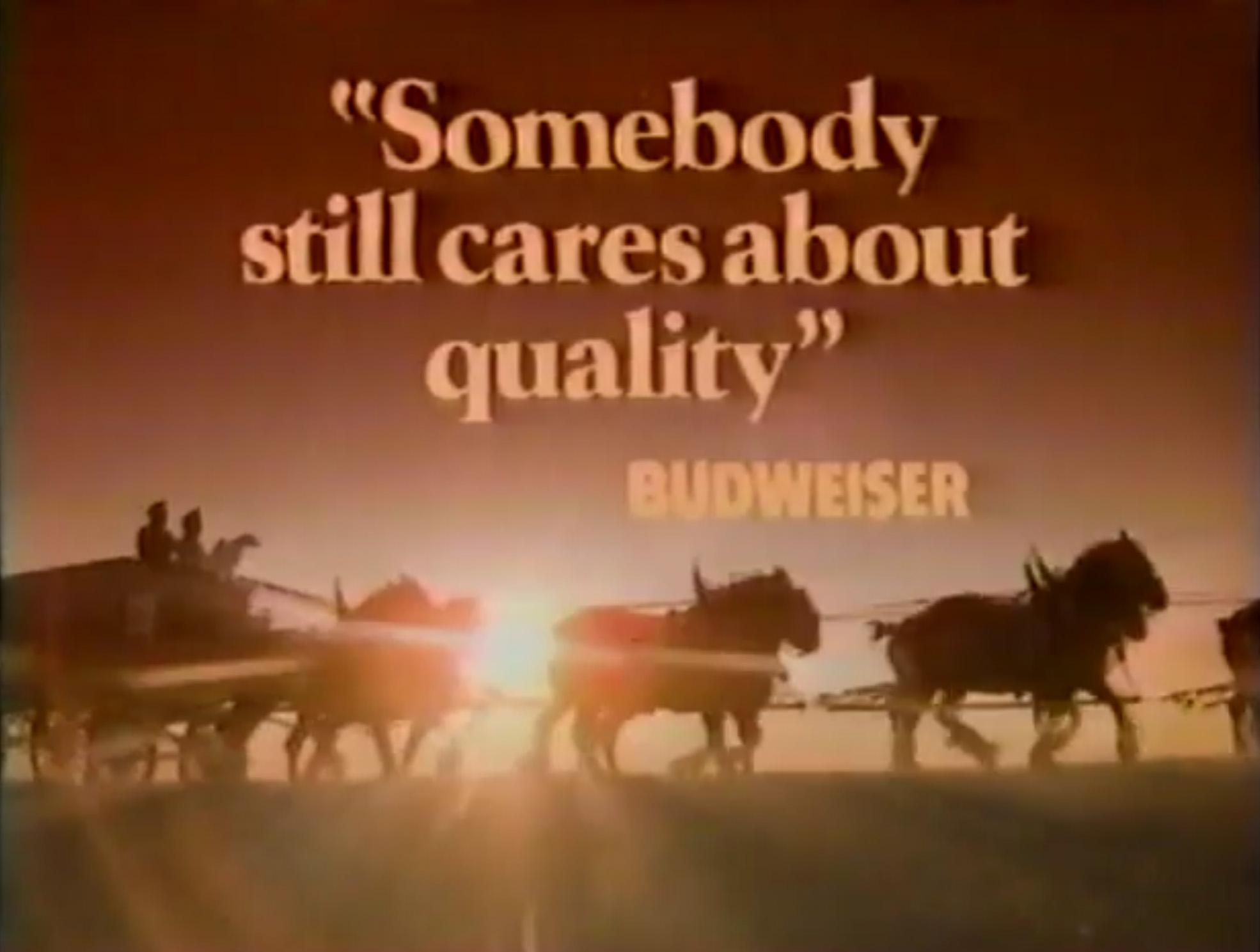 Mmmm…hits the spot.
Catch the NHL on ESPN on 10/10.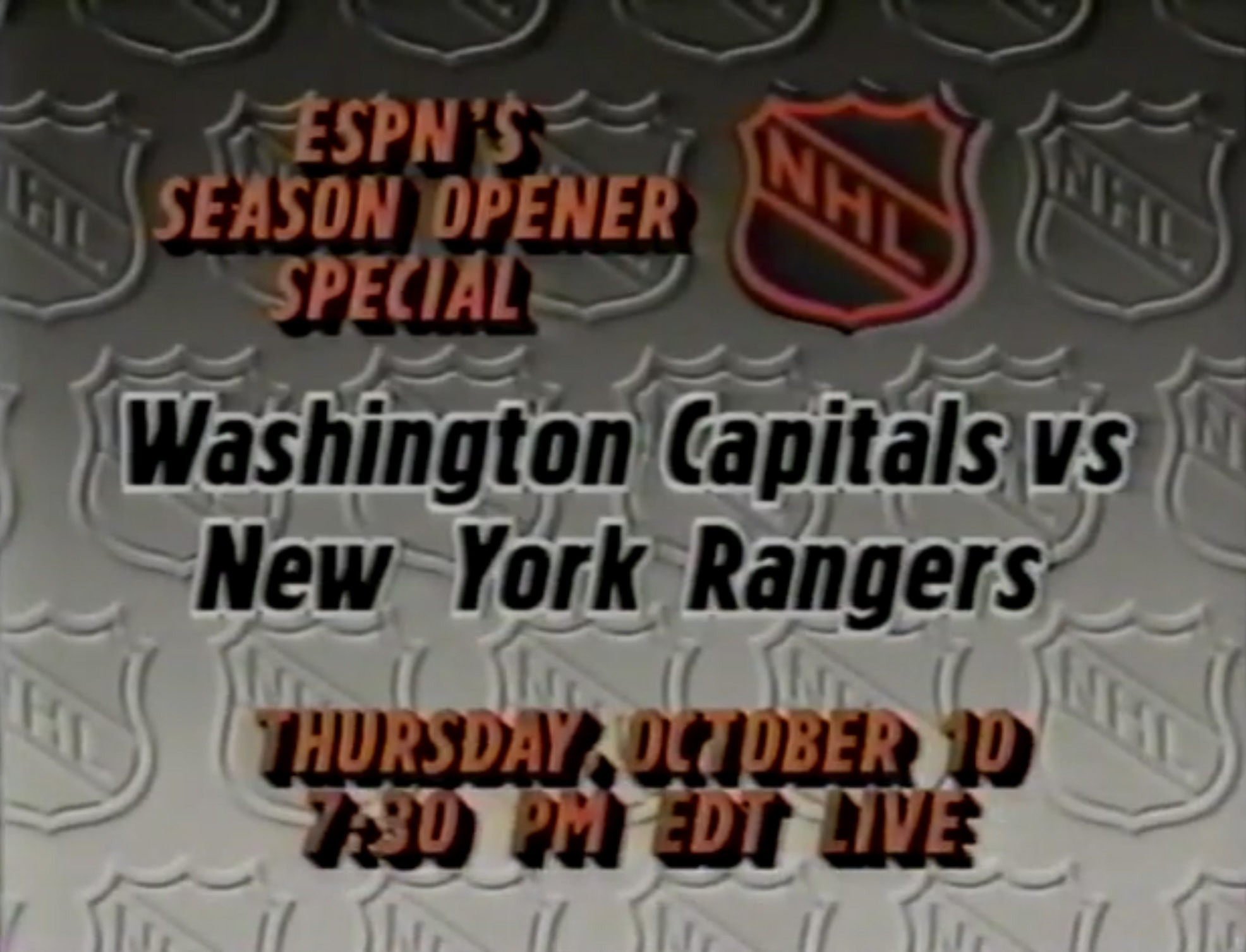 Nelson interviews Slaughter and Greg who cut a promo on Bockwinkel and Stevens.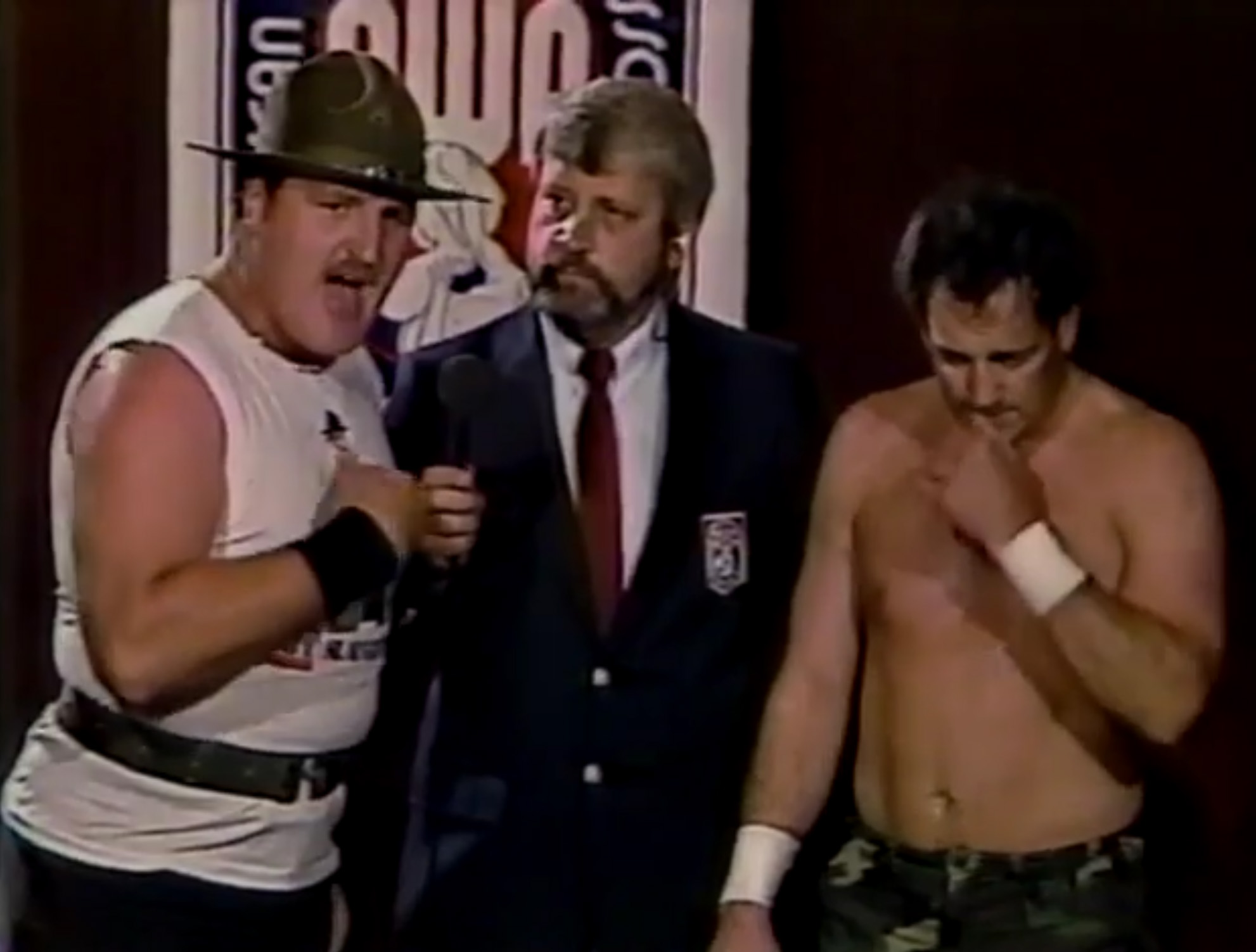 Promo #2 airs for AWA t-shirts.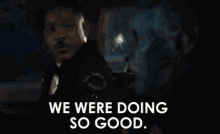 Promo #2 airs for Pro Wrestling Report.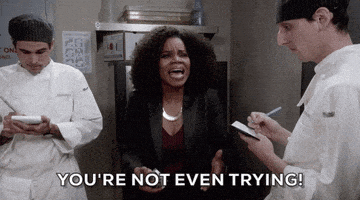 Next week, "Nature Boy" Ric Flair faces Sergeant Slaughter, and Zbyszko/Stevens/Bockwinkel challenge Hennig, Greg, & Scott Hall.
Conclusion: Project Greg is underway, but Slaughter stole the spotlight from him in this episode. Perhaps Greg will look stronger next week in the six-man. The Freebirds look strong while Zumhofe gives Regal a run for his money. Since I'd never seen it, the Martel victory is a great segment. Check this episode out and enjoy!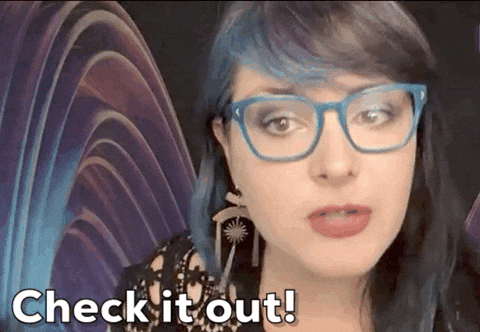 Since I've hit my limit…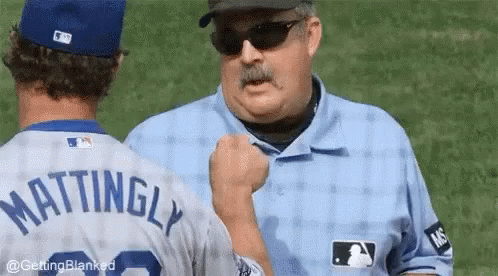 TV Rating: NONE
Stay tuned for AWA 09-17-85!
Comments? Suggestions? Send them to me at [email protected] and follow me on Twitter (@rockstargary202). Also, please check out all of my reflections at rockstargary.com including Herb Abrams' UWF!