We're in Corpus Christi, home of *googles* uhhh birds. Oh and also another elimination.

We start the show with The Promo Challenge but unlike last Season where the Rookies got random topics assigned to them with the intention of humiliating them, this time they're picking the topics themselves.
– Lucky Cannon talks about not having friends and the fans boo him.
– Eli Cottonwood attempts to talk about how great he is and Cole struggles not to laugh because it's AWFUL.
– Husky Harris talks about the rest of the roster looking like Tarzan and fighting like Jane but he doesn't because he's got the hot rod with the Ferrari engine.
– Kaval talks about dreams. Cole: "You winning this show is a dream."
– Michael McGillicutty decides to call out Miz for calling him mediocre last week. "How about I prove that YOU'RE the mediocre one tonight???" Urghh.
– Alex Riley talks shit on everybody and says he might as well be the sun of the WWE Universe because everything revolves around him and there's no stars…just Starbucks employees.
– Percy Watson is all about a good time but it doesn't matter because Riley was the only one who sounded like a WWE employee.
Percy Watson vs. Zack Ryder
There's no reaction to Percy, pretending to turn on MVP worked wonders for him. Basic whatever match until Ryder misses the foot scrape in the corner and Percy starts firing off dropkicks. After blocking the Ruff Ryder, Percy lands a nice-looking DDT and finishes with the Turning Splash.
Winner: Percy Watson (Like every other Match That Happened on NXT).
John Morrison makes Eli Cottonwood watch himself completely fuck up the obstacle course last week. That had to have been a shoot because WWE has proven they can't write comedy that good. "Millions of people saw that last week." Oh OK maybe they can.
Eli Cottonwood vs. Michael McGillicutty
Eli does big man stuff and isn't completely awful for a few minutes until Michael nails the swinging neckbreaker out of nowhere to win it. They're really pushing that as a Diamond Cutter (Cutty?) style move.
Husky walks past Kaval and gets mad he barely got noticed by him because he's small or something blah blah fight.
Kaval vs. Husky Harris
Kaval is able to roll and bounce away off Husky's offence until Husky hand-cuffs him and sends him rolling off a smashing short-arm clothesline.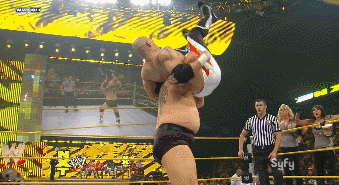 Kaval's kicks halt Husky but he ends up running into Husky's whole body. Harris semi-accidentally knocks Ley Cool off the apron and then capitalises on Kaval's distraction with a Reverse Suplex and a back senton.
Winner: Husky Harris (Best thing on this show in weeks, with Kaval selling for Harris like Bob Orton on moonshine.)
Raw Rebound: Cena refused to join Nexus and his own group of guys rush out to defend him. However that was a week ago and R-Truth and John Morrison aren't getting along. Oh and Edge called Khali dumb. Cena wants to prove they can get along by teaming with Jericho. Jericho turns on Cena and costs him the match.
The NXT Poll
Half WWE Pro, half WWE Universe.
1. Michael McGillicutty (who had immunity anyway)
2. Kaval
3. Alex Riley
4. Percy Watson
5. Lucky Cannon
6. Husky Harris
7. Eli Cottonwood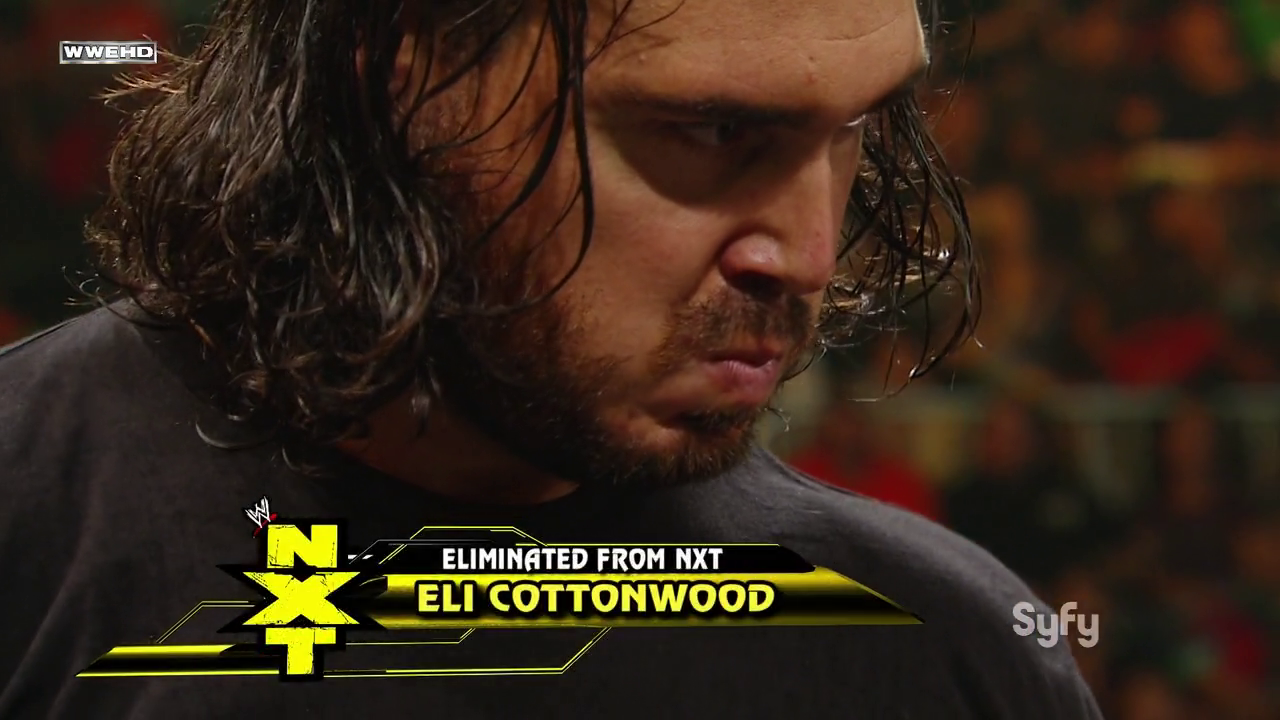 Striker is sorry but gives Eli the mic anyway. Yeah we could do with a laugh. Instead Eli tries to attack and that goes as well as everything else he's tried to accomplish so he sods off. After some boring promos to kill some time, Eli returns and gets battered again to end the show on a high note.
Overall: Even with a nice Harris vs. Kaval match this show is staggeringly dull. Five more episodes of this and then I'll move onto SWS, but I'll miss Eli Cottonwood because it's so rare to see someone that uncoordinated and horrible in WWE. That'd be his last televised WWE match until he left for FCW and left wrestling two years later.
This Week in Daniel Bryan: After a week in NOAH teaming with Roderick Strong, Bryanson would show up against Chris Sabin in PWG.
That's your lot, I've been Maffew.