We're in London, England and you can tell because of all the English landmarks sprucing up the entrance.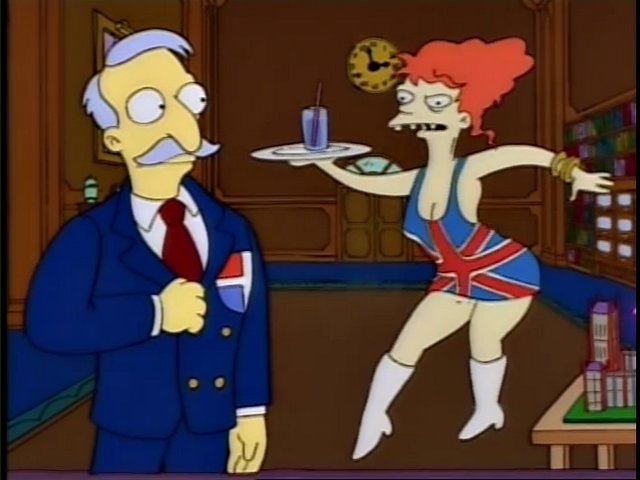 The Rookies start the show in the ring with Striker asking them questions then doing his best to make them look stupid. Barrett gets a "eh" response but the crowd cheers for Bryan & Gabriel. After pointing out Tarver's bad grammar and how Otunga tapped out to Cena on Raw, Striker announces this week we're having The Talk The Talk Challenge with the winner getting their own theme music. Striker gives everyone thirty seconds to speak on a certain subject.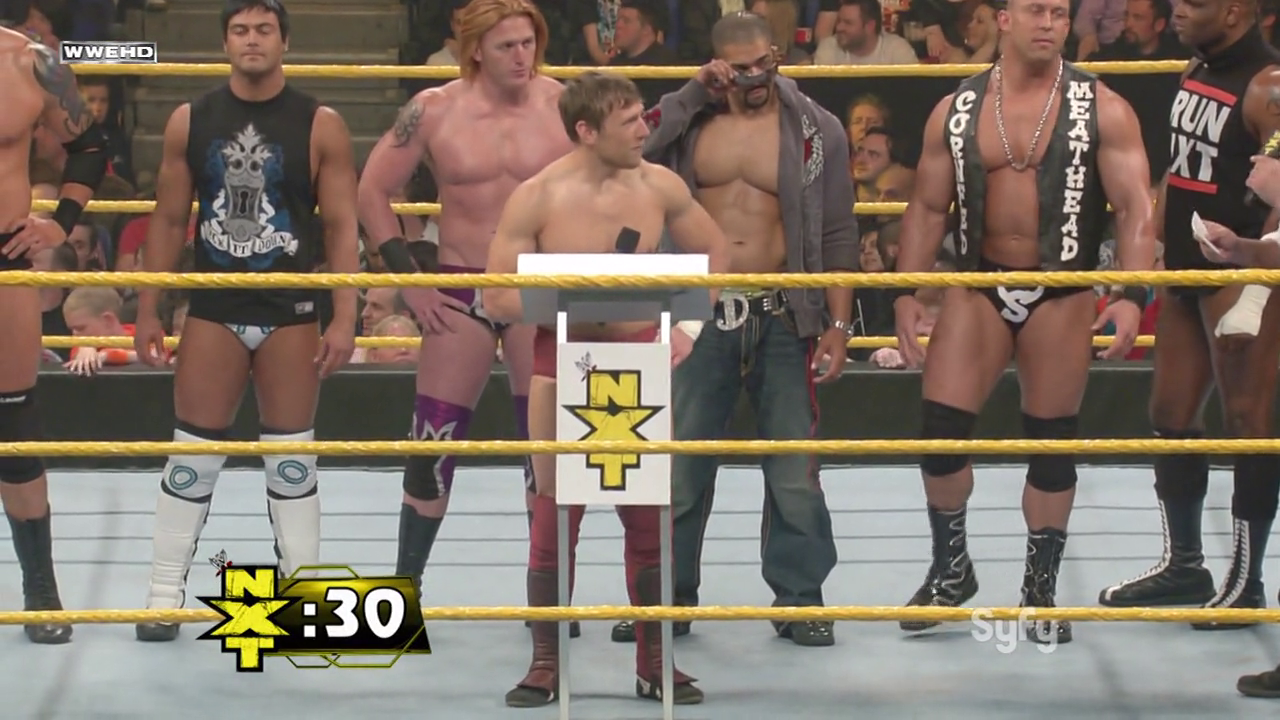 Oh no.
Daniel Bryan gets PASSION and starts building to something but Striker interrupts him mid-way so he only has time to mention the Bryan Manliness Meter and yell "I love England!"
Wade Barrett gets a healthier reaction after Striker reminds the crowd he's from England and gets BLASÉ. He absolutely thrashes it because his speech allows him to deliver better than than Amazon Prime.
Justin Gabriel gets FLOWERS and fucks the crowd support away by bombing. "I still think he was better than Daniel Bryan" says Cole.
Heath Slater gets CEREAL and lists a bunch of American ones and gets booed. Yeah that'll happen in the UK, stick with Special K. Or maybe not.
David Otunga gets SLEEP and brags about not needing it because he's so busy being an A-Lister. "That promo put me to sleep" says Mathews.
Skip Sheffield gets RAINBOW and doesn't bother talking about it and instead gets London to yell " Yup Yup Yup." Crowd approve.
Michael Tarver gets ITCHY but after loud "who are ya?" chants he doesn't bother speaking and puts his facemask on like the fans at recent GCW shows.
Finally Darren Young gets TOOTHPASTE and decides to turn heel by saying most of this country doesn't use it much. The crowd boo loudly but the Rookies laugh their arses off.
Going by the crowd noise, Barrett & Sheffield are the winners so they go head-to-head on a Talk-Off. Sheffield gets BUBBLEGUM and talks about getting robbed last week during The Keg Challenge. Barrett gets WIND and talks about the Winds of Change and vows to become the first UK WWE World Heavyweight Champion. Barrett wins in a squash.
Completely bizarre segment that had to have been a shoot with how flustered the responses were. I don't understand how being able to ad-lib a promo on the spot about a random noun is going to help anybody get over but I'm sure the veterans who were putting this show together were pissing themselves backstage.
Raw Rebound: Batista vs. Orton ends with Jack Swagger running in and attacking his Extreme Rules opponent Orton for the DQ. Then Cena decides to Crossface his Extreme Rules opponent Batista for good measure. And that was it.
On Smackdown, CM Punk tried to accept Darren Young into the Straight Edge Society but he changes his mind like Billy & Chuck so Rey Mysterio saves Darren from losing his hair.
Back on NXT, Young apologises to his Pro while Luke Gallows mouths off. Punk doesn't appreciate Gallows using "punk" as an insult so he makes it one-on-one tonight and if Dazza loses, he's going to be bald (because Punk has a Hair vs. Title match with Rey at Extreme Rules so he's got hair on the brain right now).
Worth mentioning that they've removed the win/loss records from the Rookies' chyron and are instead focusing on their Pro Vote rank, probably because someone realised the weirdness of "DANIEL BRYAN #1 (0-7)."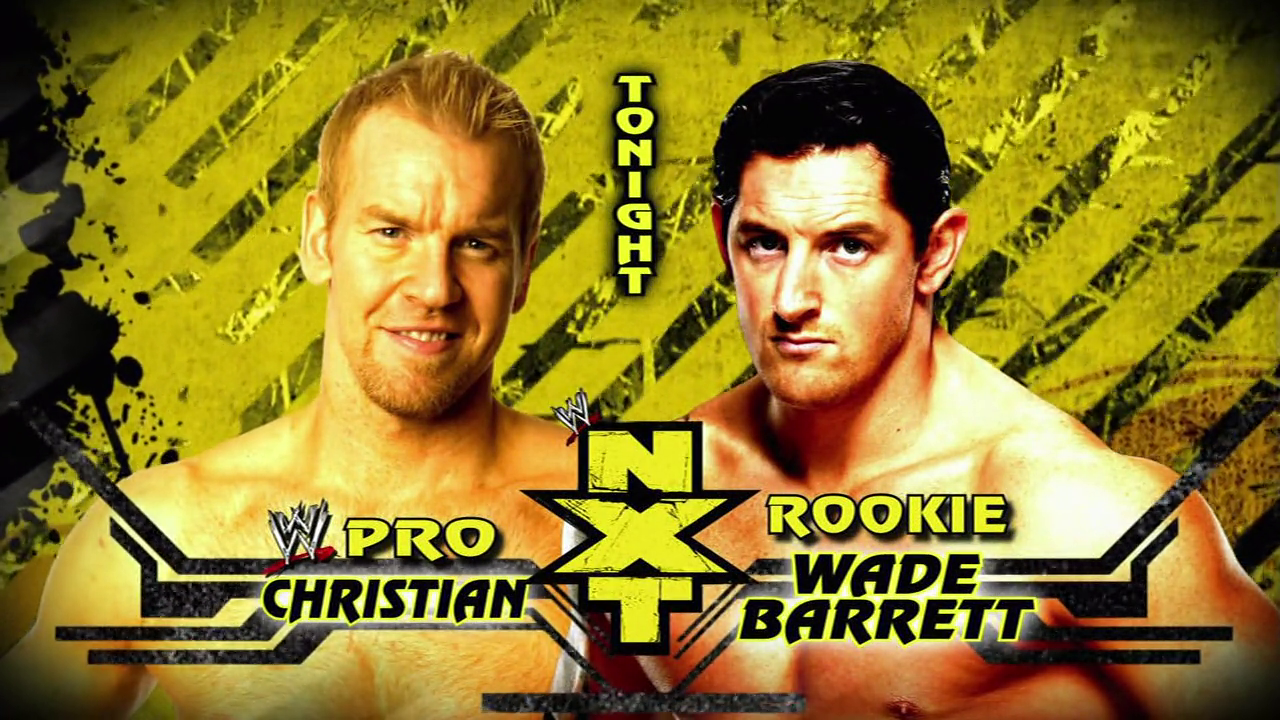 Christian vs. Wade Barrett
This is occurring because Wade pinned Christian in that tag match two weeks ago so this show does sometimes try to put people over. Christian isn't booed as they go back and forth but crowd is reluctant to cheer him. Wade shows off the Tully Blanchard backbreaker as Jericho reminds the commentators to say good things about Wade. Barrett misses a charge and ends up outside so Christian crossbodies to the outside as his contract states he has to do that ever match. Wade works the back as the crowd chant for Y2J being a silly bugger. Another crossbody from Christian gets two but a third misses and Barrett Big Boots for two. "Let's go Barrett" chants motivate the Pie Sandwich lover to get to his feet, meanwhile Jericho distracts Christian so Barrett can deliver Wasteland, but Slater grabs Wade's feet so Christian can counter to the Killswitch for the win.
Winner: Christian (Jericho getting a taste of his own medicine to set up Barrett vs. Slater works for me. Barrett with crowd support already looks like a big deal.)
Otunga's piece on Access Hollywood airs, highlighting his gimmick name "Jenifer Hudson's Husband".
Miz lambasts Bryan for not being able to think of anything to say for PASSION and calls him "The Susan Boyle of NXT" for the pop of the night and makes him have a match.
Daniel Bryan vs. William Regal
Mathews prepares us for the "Cole Soapbox section of the week" and Cole already laughs at Bryan's promo and says it doesn't matter that Regal helped train Bryan ten years ago and Bryan wears his colour scheme in tribute to Regal. I didn't know that. Crowd obviously loves Regal, especially when Bryan smashes him in the corner and delivers an unexpected Dragon Suplex.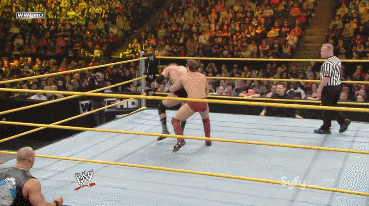 Both men continue to pound the piss out of one another as the commentators do their best to drown the action by not shutting up. Bryan tries a Guillotine but Regal suplexes out of it and then punts him in the head for the very quick win.
Post-match, Miz sends Regal out the ring in anger and makes sure Bryan's alright…before giving him a Skull-Crushing Finale.
Winner: William Regal (This was about as fun a 1:23 long match as you're going to get because the main storyline is about Bryan being a losery loser.)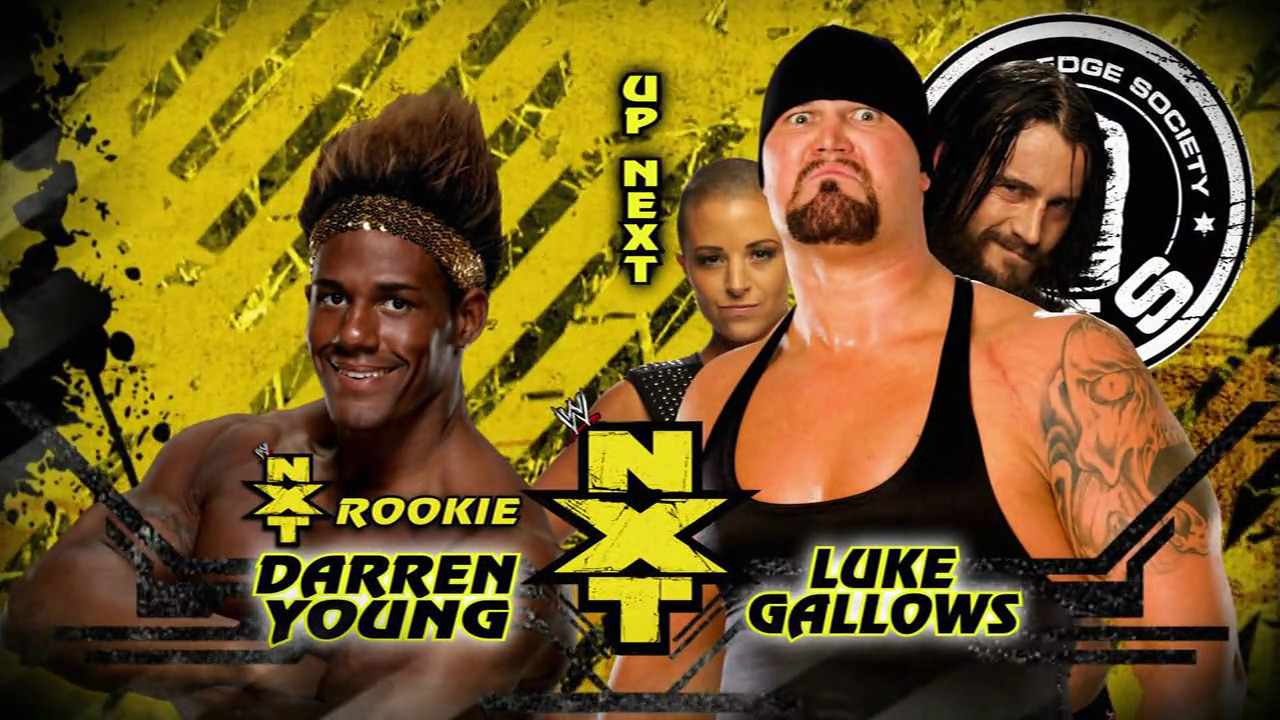 Darren Young vs. Luke Gallows
I think Gallows has a higher success rate at attaching himself to A-listers than even Otunga. He plods and stomps over Darren as the crowd talk about how whitening supplements in toothpaste may enhance the look of teeth but they also weaken the strength of them over time. Gallows does such a good job of preying on the Young that Triple H travels through time to offer him a NXT UK contract. And then Darren gets a roll-up of out of nowhere to end it after two minutes.
Winner: Darren Young (Nothing here except a last-ditch attempt to remind people about Extreme Rules IN TWO WEEKS TIME ONLY ON PPV.)
The show ends with Punk endorsing Young and looking disgusted at Gallows.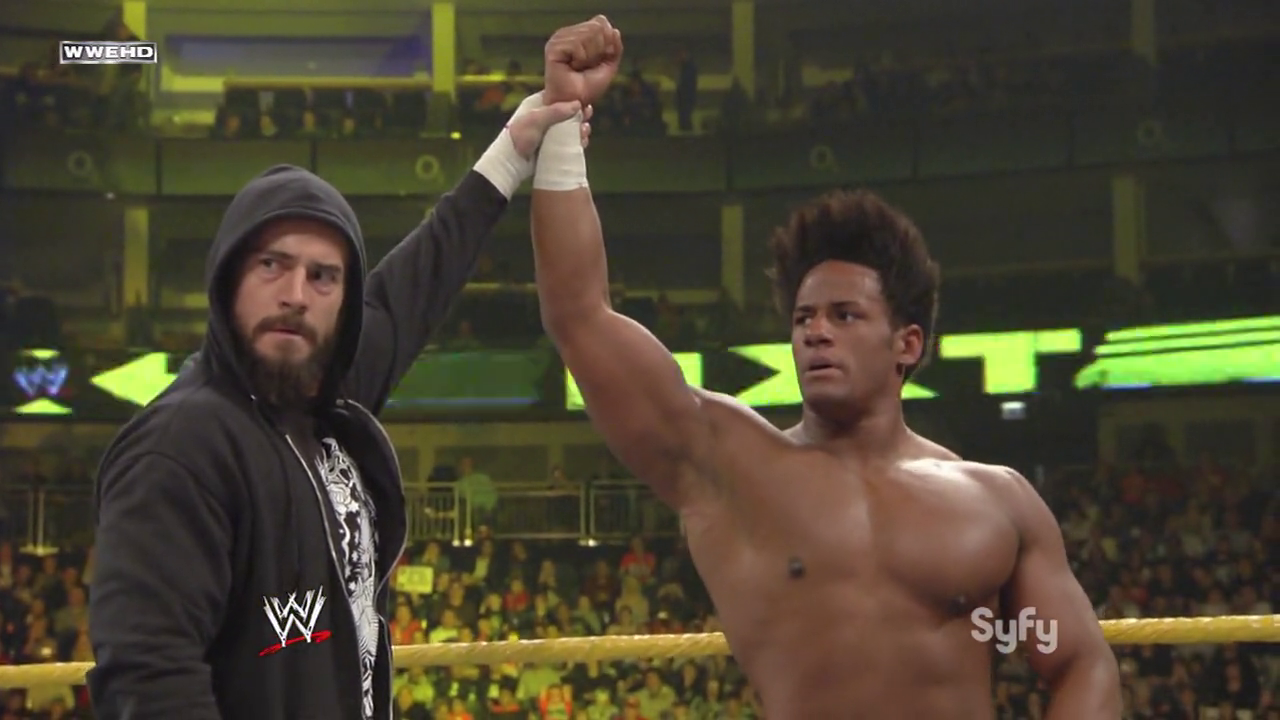 Overall: One half ritual humiliation, one half "this shouldn't work but it is", NXT 2010 continues to befuddle as much now as it did ten years ago with only Bryan & Barrett managing to somehow fall upwards.
Thanks for reading, I've been Maffew and join me next week for The One With The Gladiator Duel Sticks.
Until then here's a new Botchamania.
https://youtu.be/v9KOoOsxfXg