We're in Orlando, Florida to continue the road to ECW Homecoming (while the brand continues down the road to the knacker's yard).

Monday Night Raw's Jack Swagger is here as a former ECW star which coincidentally is the best compliment you can give him right now. He kills a few minutes by explaining who he is and reminding us all why he got his biggest push when he had a manager to talk for him.
Zack Ryder vs. Tommy Dreamer
Ryder called Dreamer out two weeks ago, saying he was sick of seeing someone he looked up to continue to disgrace his legacy. And this being wrestling, ten years later Tommy's still disgracing it and Ryder's unemployed. Dreamer uses his CAW default move-set and Ryder does his job and makes him look like Colt Luger from F Is For Family. He goes for the cannonball off the apron but Rosa distracts so Ryder splats him off to kickstart the chinlock section. Dreamer escapes and gets a big, fat pop for throwing Ryder off the top rope. Tommy makes a gassy comeback with the E-gasp-C-wheeze-W-oof Tree Of Woe. Tommy's loving the crowd reaction so much he removes his shirt and launches it at them, making the front row look like the ducks near the Exxon Valdez. Ryder ducks out of the DDT, bangs Tommy's head on the ropes and lands the Zack Attack to put him away.
Winner: Zack Ryder (Crowd was going BANANA for Tommy, something he's only used to when it's covered in whipped cream and served with ice cream.)
The Abraham Washington Show
Oh good, I've got some glass eyes that need putting to sleep. Abe refuses to insult Tiger Woods as they're brothers. In fact Tiger used to call him all the time…until his wife took his phone from him and whipped him upside the head with it.
Sports Illustrated just nominated Tiger Woods as Athlete Of The Decade for excelling in outdoor *and* indoor sports.
After a few more Tiger Woods jokes to complete silence, he introduces today's guests as The Dude Busters. They say they're better than Miz & Morrison & The Hart Dynasty because you can't compare N64 to X-Box 360. He's right, who's playing 360s anymore? They look forward to returning to ECW Homecoming 2010 as WWE Tag Team Champions. Tony Atlas talks about being a former WWE Tag Team champ but the Dude Busters don't care and just when you think something interesting is going to happen, it doesn't. These remain my favourite worst recurring segment in all of wrestling history.
Jack Swagger talks with Tiffany in a meeting of the milds. Thankfully The Hurricane zooms in to mock Swagger's lisp then zooms away before anything can happen.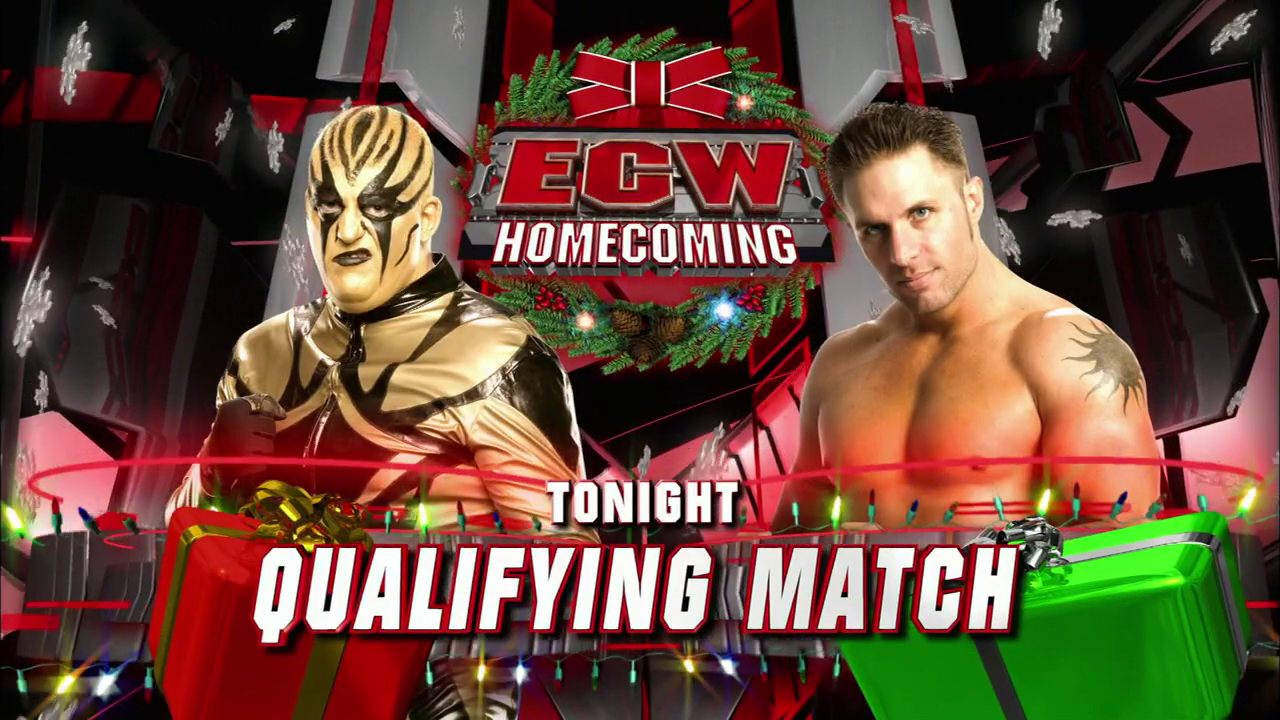 Lance Archer vs. Goldust (ECW Homecoming Qualifier)
Lance's first non-squash and luckily for him Goldust gets a Dreamer-sized welcome from the crowd. Goldust tries his "psychological style" of being slow & camp but Archer has none of it and slams him with ease. The non-conformist lands all his comeback moves but Lance shrugs them all off and simply lands the Reverse DDT to end it.
Winner: Lance Archer (Goldust's immobility made Lance look all the more impressive here. Archer will have a great career if he wrestles inaminite objects weekly.)
Smackdown Rebound: Batista and Rey go at it with Mysterio getting his arse handed to him the whole match only to win via cheeky roll-up to give us Undertaker vs. Rey on Christmas Night, but more importantly setting up that sweet-arse Rumble 2010 rematch.
Current situation with The Roundtable is explained: Regal changed his mind and went with Zeke instead of Kozlov so they're having a rematch…on Superstars on Christmas Eve. It's going to be tough deciding to watch that or The Great Escape.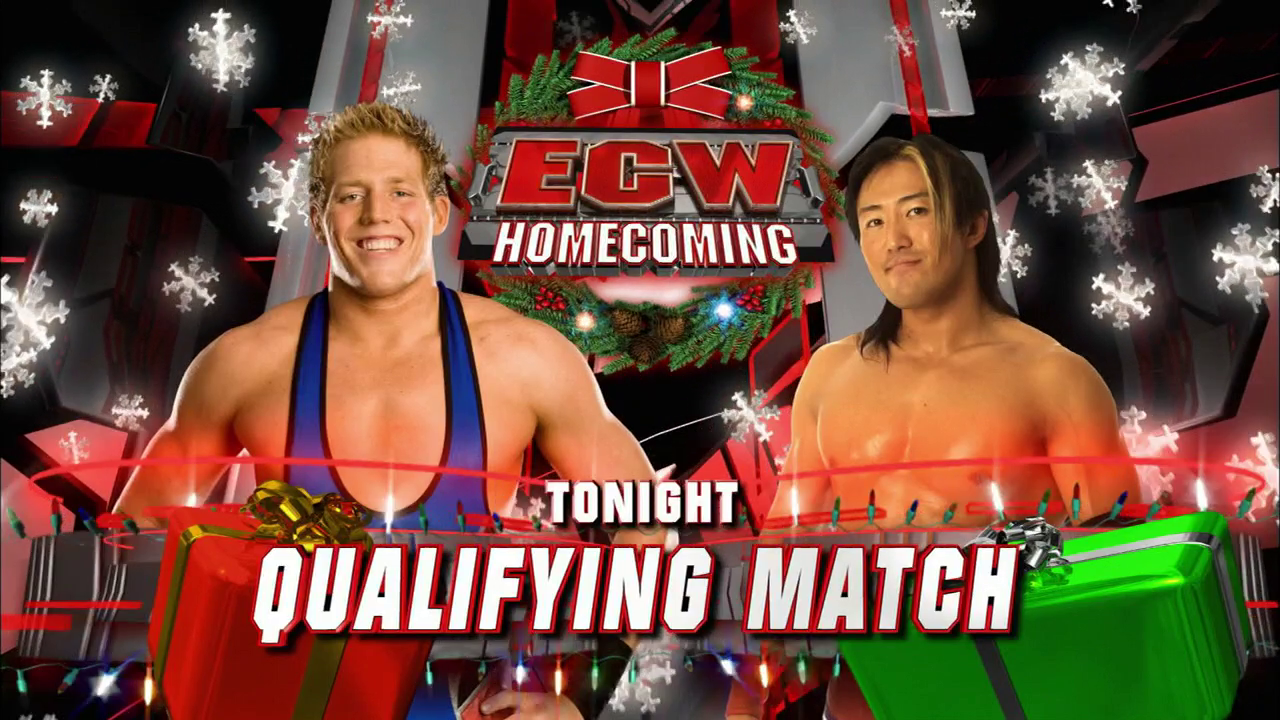 Jack Swagger vs. Yoshi Tatsu (ECW Homecoming Qualifier)
Swagger immediately goes to the amateur wrestling to keep Yoshi on the mat and it's like bumping into your ex and wondering why you split up, only for him to pull a face like this a minute later to remind you.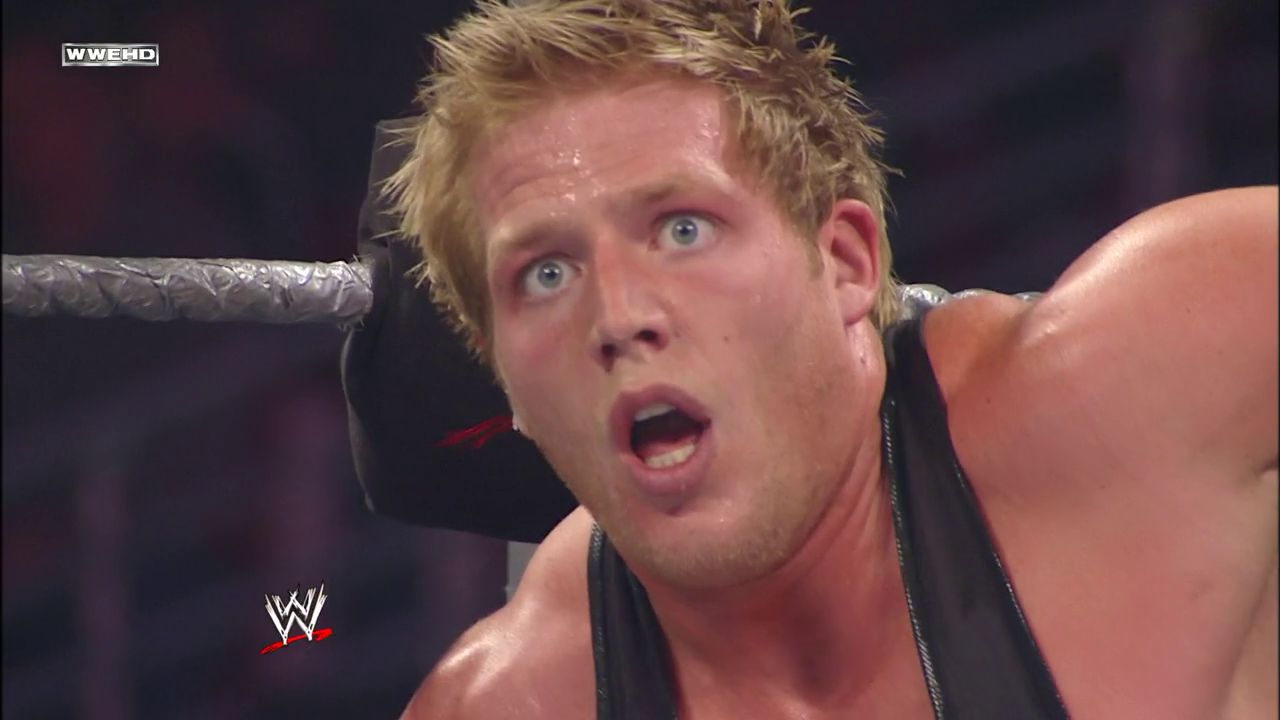 Facials aside, Swagger's mat-wrestling is above everything non-Regal. Yoshi escapes and gets a two-count from a dropkick while Bryon tries to talk about the FLAMES of PASSION of Yoshi's SOUL but gives up when he remembers he's not Striker so he's got nothing Japanese to name-drop. Swagger grounds Yoshi and waits for the Yoshi love to trickle in from the crowd but it's not appearing so he decides to go to break instead. When we return, Swagger's launching him around like a medicine ball and we get the return of push-ups and something to GIF.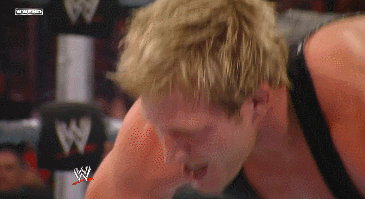 Swagger continues to work over Yoshi and continues to look so much more of a big deal on ECW than as a card-filler on Raw. Yoshi finally comes back by landing feet-first off a back suplex attempt but his comeback isn't impressive enough for the crowd to bite on as it's 90% kicks. A spinning wheel kick off the top gets a close two with the crowd ooooing. Swagger nails the Swagger Bomb but Yoshi's able to grab the ropes to stop the pin and while Jack is pulling another silly face, Yoshi kicks him in the head to advance.
Winner: Yoshi Tatsu (Yoshi's lost so much momentum while the focus has been on Regal & Shelton that the once-receptive crowd now sounds like Snake Eyes from G.I. Joe.)
Overall: The crowd was exploding over Dreamer so it was better than last week but it's still a weird little show where you get the feeling that there's no plan once this Homecoming ends.
I'll be Maffew for at least eight more weeks.