We're a few days removed from Survivor Series, a show that had very little ECW interaction as the other brands wonder how many more hints they need to give to the C-Brand. We're in Bridgeport, Connecticut and The Abraham Washington Show is tonight so let's get this over with.

Number One Contendership: Zack Ryder vs. Shelton Benjamin
We get clips of Ryder vs. Benjamin from Superstars as their feud is so out of control it could only be contained on the D-Brand. Hopefully it'll be over soon, there's a lack of WWE programming right now so if it gets any crazier they'll be forced to brawl behind Stephanie Wiand. Anyway Rosa Mendes hopped in the ring to let Ryder know he had a text, causing Shelton to nearly smack into her and for Ryder to sneak a win in the confusion. Then the cameras caught them smirking on the way to the back to prove Russo was right and that all women are inherently evil. Or whores. Or both.
Shelton is mad and takes it to Ryder early on as the kids cheer for him and the adults give him a "hey I remember when HBK kicked him" nostalgia pop he's based his career on. Ryder tries to stop Shelton with an Atomic Drop but he's so mad he no-sells the groin to continue attacking Zack. An overhead belly-to-belly gets two and this crowd really likes Shelton as they chant for him even when he's not being worked over which is uncommon on ECW. Ryder blocks a Blanchard suplex but Shelton counters whatever he was going for with this sweet punt: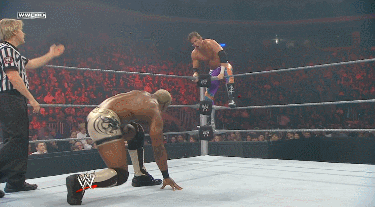 That takes us to break and when we return, Ryder is chinlocking poor Shelton as he was able to land the Rough Ryder on the outside due to Rosa tampering with the match like it's Ric Flair's TNA contract. Ryder has control on offence and the kids in the crowd get worried when he lands a top rope splash and the relief from the crowd when Shelton kicks out made me smile. "Oh my god, not Ryder's famous splash!" Ryder gets another and Shelton kicks out again because I don't think Zack is used to being on offence. Shelton charges up and begs Ryder to hit him harder so he can rev up the comeback machine. Stinger Splash and Folded Chair suplex gets two, Ryder tries a Frankensteiner but Shelton turns it into a Sting-Killer running Powerbomb in the corner before finishing with the Paydirt.
Winner and Number One Contender: Shelton Benjamin (Match wasn't great but it was fun listening to a crowd full of kids go BANANA for Shelton.)
Christian comes down to talk to Shelton and explain there's a new PPV in three weeks called TLC. Christian admits the ECW title has been overlooked on the last few PPVs and wants to do something about it so he wants to defend the title in a Ladder Match. Shelton knows he's only kept around when WWE needs a crazy ladder match so he accepts.
William Regal complains to his crew that he should be Champion but he gets cut off by adverts before we can hear what he's going to do to Yoshi Tatsu tonight. These shows are pre-taped by the way.
Oh and in case you were wondering, Tyler Reks' last TV appearance for ECW has come and gone. He suffered a knee injury just before his debut and had been working through it but pulled a Scottie Pippen and realised now would be a good time to get it sorted out.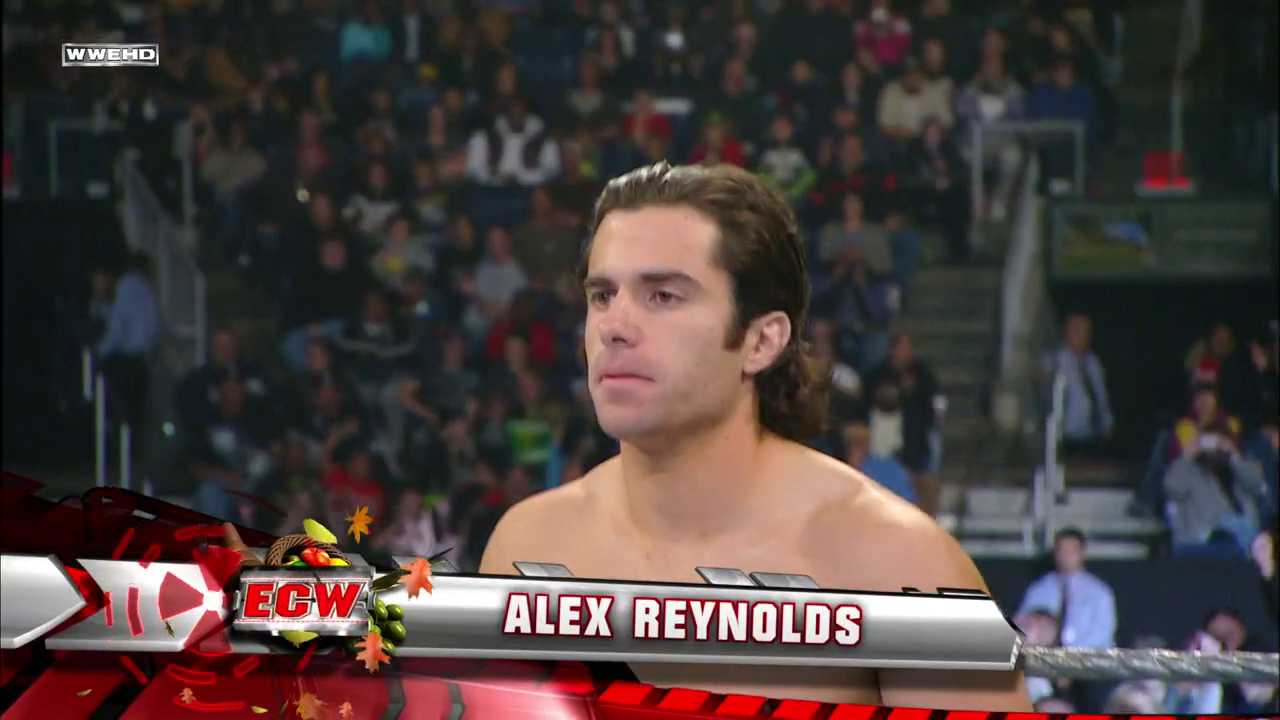 Vance Archer vs. Alex Reynolds
Current Dark Order associate gets the local lad treatment even though he's from New York. Archer finishes with the Reverse DDT as the crowd goes quieter than Jason Newstead's bass.
Raw Rebound: It's been a while since we've had one of these and OH HEY it's The One With Jesse "The Governor" Ventura! Which means it's the one with the Breakthrough Battle Royal which Randy Orton managed to insert himself into so naturally this would end with Kofi Kingston riding that momentum to eliminate him and…wait.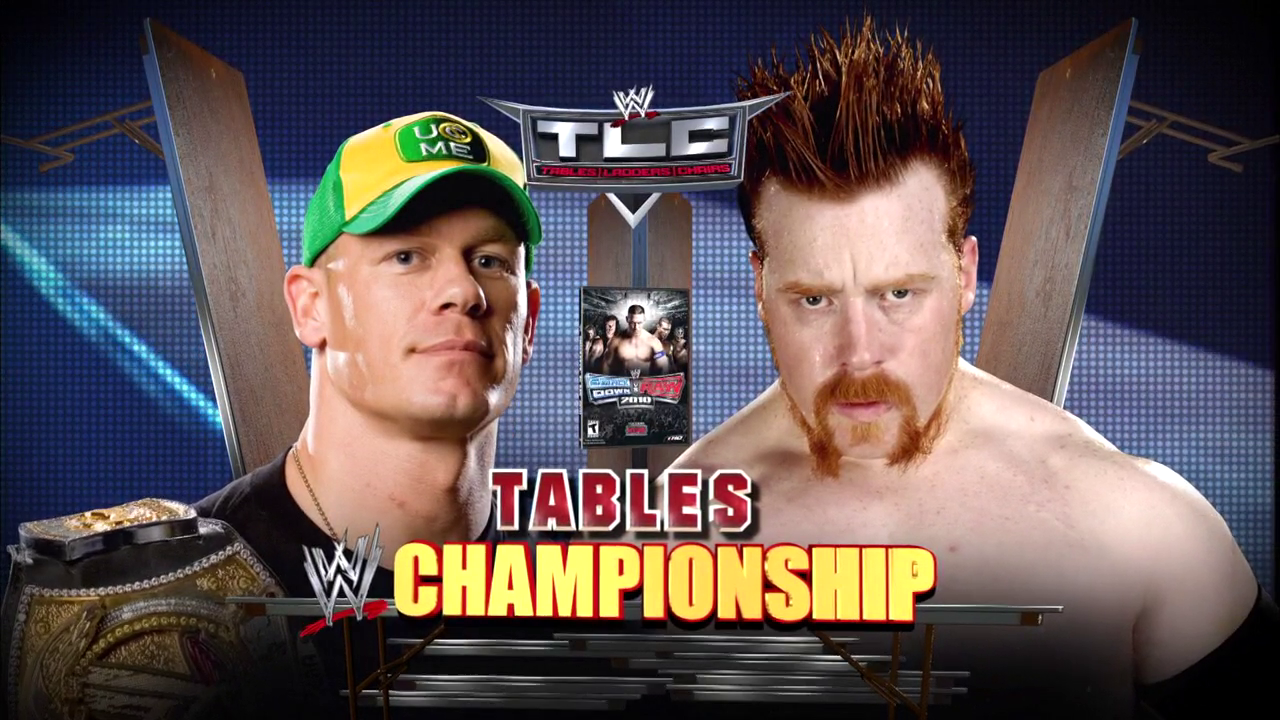 Yes, the man who was most known for feuding with Goldust a few weeks ago is wrestling John Cena for the title on PPV in three weeks. There's no chance of him winning it though so I don't know why I'm complaining.
The Abraham Washington Show
Abraham says he can tell Twilight Fever is around as the crowd look like dogs.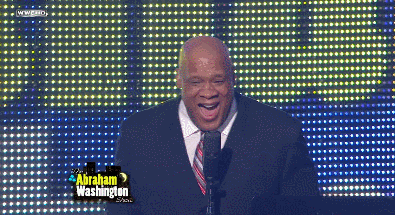 Abraham says he was so excited he was getting one of the Hardy Boyz on the show but was so disappointed when he found out it was Matt.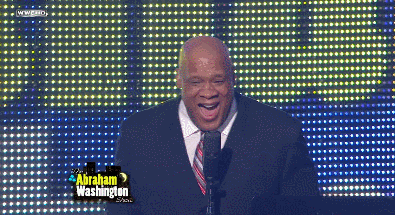 Matt Hardy will be on Scare Tactics next week which explains this cheap plug. Abraham asks how he's going to scare them, with his face?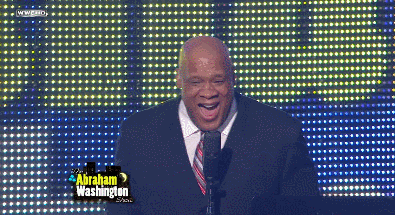 Abraham asks what he's scared of and Matt tells him "being on this show."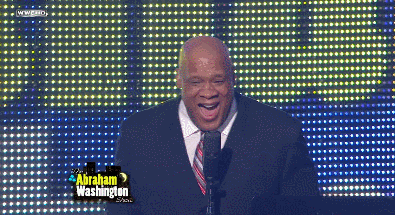 Abraham tells us he's afraid of one thing…that they're out of time!
Once again, I can't do the awfulness of these segments justice but they really are must-see for the surreal nature of them taking the piss out of late night talk shows in front of a silent crowd. Here's Matt on Scare Tactics if you're into that kind of thing:
William Regal vs. Yoshi Tatsu
Regal is livid that there's an ECW Title match at TLC and he's not in it. The kids are officially done with the show so there's loud adult-sounding chants for Regal as Yoshi gets his kicks in. Willie absorbs the shots to hit some European Uppercuts so Yoshi is leaning on the ropes with Regal distracting the ref so The Roundtable can do him in. However, Kozlov pushes Yoshi off the ropes so he's in perfect position to land Regal with a big kick for the abrupt win.
Yoshi leaves quickly as Regal tells his boys off. Regal asks what happened and Kozlov blames Zeke so Zeke turns on him with a Standing Side Slam.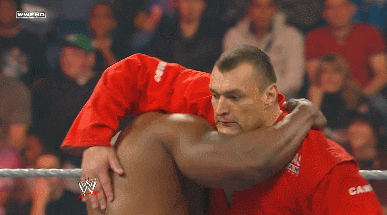 Regal: "There's no need for that!"
Zeke: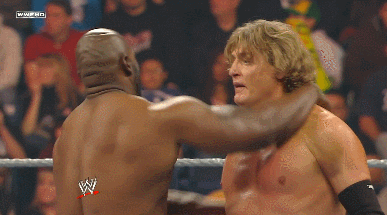 And so ends the show and the end of Regal's Ruthless Roundtable. They're remembered fondly because Zeke & Kozlov never looked better when they were standing around and looking hard while Regal did all the work. Zeke seems to think so too:
"With Regal combined, the three of us, I felt it was, we did the whole he won one, one-upsmanship. He would hit me with his finisher, then we did the thing at SummerSlam, myself and Christian, where I turned on Christian. You had Christian as Champion, you had Dreamer, you had Goldust, you had, you know Regal working with us, Hurricane, I thought, let's see what happens again, put two big guys together and we worked well. I had a chance to learn more in the wrestling aspect of it, it was fun for while it lasted. I thought again that The Ruthless Roundtable thing, I thought it could've been phenomenal had it gotten a chance on Raw or SmackDown."
Overall: Watch this show if you want to see Shelton Benjamin in front of a loud crowd. Or you could always watch Wrestlemania XXI again, up to you.
Thanks for reading, I've been Maffew and I'm unsure what's next after ECW.