After last week's nothing of a show the main event tonight is…MVP's VIP Lounge. Oh good they're being consistent.

John Morrison vs. Carlito
Morrison & Miz accepted The Colons' challenge to unify the titles at Wrestlemania and also left with Nikki Bella because she's on the same level as a prop. Morrison tries for a superplex early which I'm sure is just so the camera can focus on his traps and lats. Carlito dropkicks him away as Todd calls him a "Caribbean." Striker advises him to start bringing his shovel to work. Carlito gets a few springboards in and manages to avoid Moonlight Drive to hit a Sky High. Miz distracts Colon and decides to pull out Morrison and escape because fuck this nothing match. However, Teddy isn't having it and says the Wrestlemania match will be a Lumberjack match so this won't happen. He then introduces the Lumberjacks so this match can continue. Morrison and Carlito exchange pin attempts before Morrison is dropkicked out of the ring and goes through the Lumberjacks to splat on the floor (I think he was expecting them to catch him), gets hurled in and finished off with the Backstabber.
Winner: Carlito (Just a trailer for the Wrestlemania match but at least they're hyping it. Carlito managed to be both athletic & unexciting at the same time, Primo was blowing him away at this point but the crowd loves Carlito because they think it'll be 2005 again.)
Hall of Fame Announcement: Howard Finkel. Got nothing amusing to add, I love the Fink.
Raw Rebound: It's HHH vs. Orton & DiBiase in the main event so I guess that "no touching" rule is over. Cody appears from under the ring to handcuff HHH to the top rope so they can splatter his brains over the canvas with a sledgehammer. Orton demands Steph come out so he won't kill HHH and she does despite his protests, so Orton keeps his promise and gives Steph an elevated DDT off the ropes right in front of HHH and then gives her a sloppy kiss. And then gives HHH a sledge shot anyway.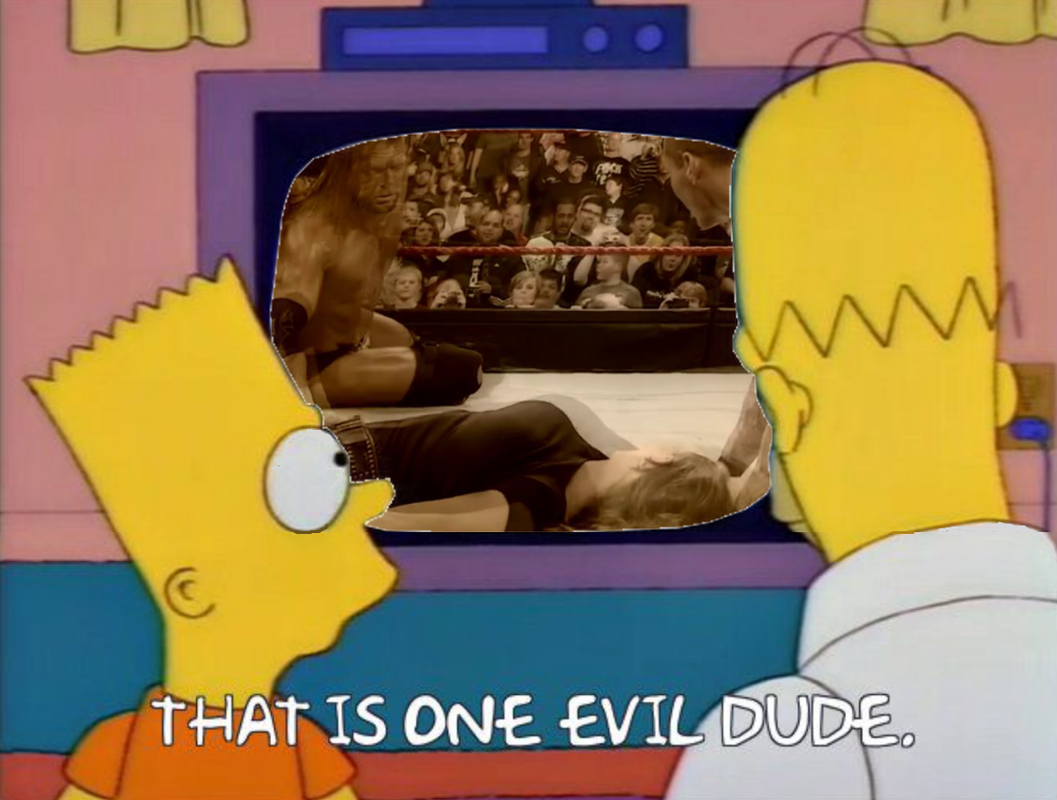 Jesus what a segment, I was expecting HHH to yell "noooo" and break his handcuffs but instead we got a segment that made me want to see the match (until it happened).
Jack Swagger & Tyson Kidd vs. Tommy Dreamer & Evan Bourne
Bourne and Kidd start off with some heavy grappling followed by Evan kicking Kidd out of the ring until Kidd hides behind Nattie to suckerpunch him. Dreamer tags in and immediately gets the Tree (sweat) of (pant) Woe. Swagger interrupts so Bourne sails off Dreamer's back to finish it. Back from break, Dreamer is sailing off the top rope with a clothesline until Tyson grabs him mid fast walk run so Swagger can wear him out. Kidd carries on the beating, showing a lot of personality alongside his fancy haircut. Dreamer makes the hot tag to Bourne who blows the roof off with his running frankensteiner, kicks Swagger off the apron and finishes with the Shooting Star Press to give Kidd his first pin-fall loss.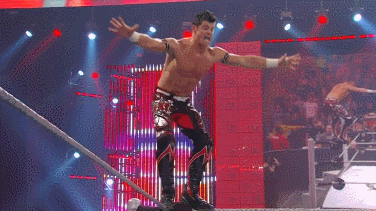 Winners: Tommy Dreamer & Evan Bourne (Nice simple tag match to remind us Bourne is great. Not great enough to have a match at Wrestlemania but great enough to be a Lumberjack.)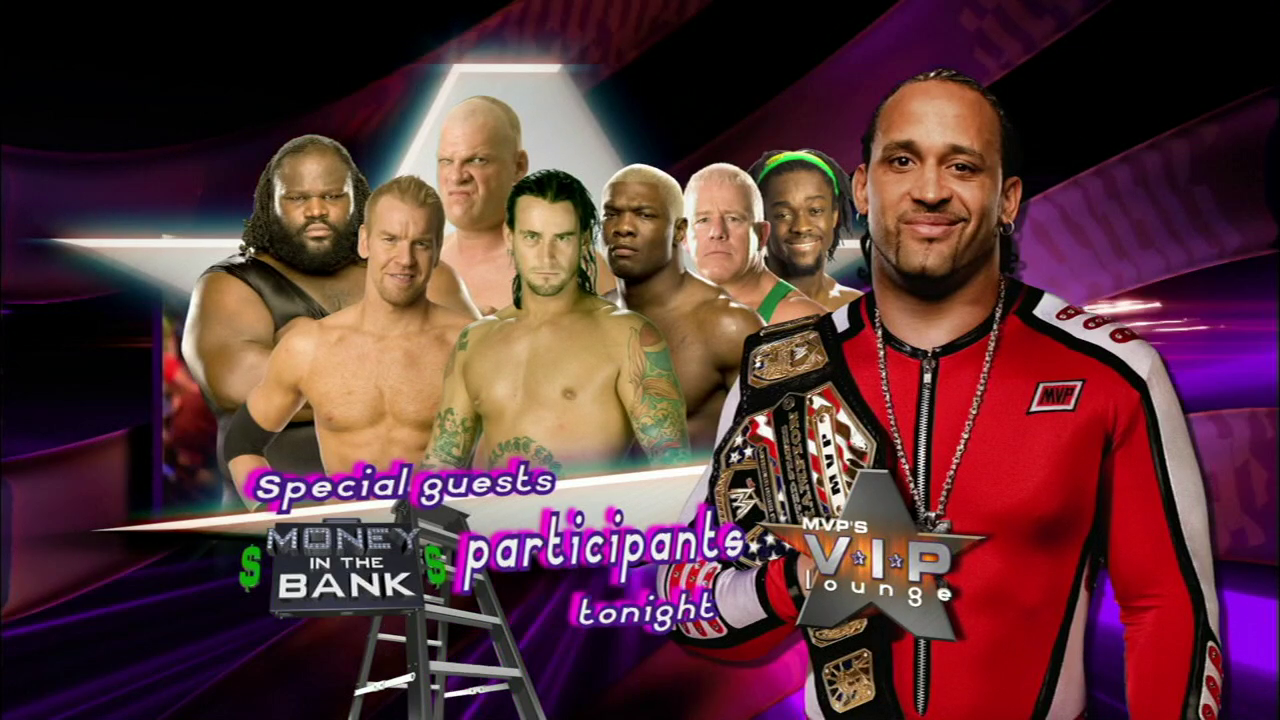 MVP's VIP Lounge
MVP is hosting and is also the new U.S. Champion after beating Shelton Benjamin on Smackdown. MVP explains how MITB works to the audience while everyone looks at their feet. Shelton has enough of MVP's jabs and mocks the VIP-aspect of the lounge and isn't impressed with the Mad Dog 20/20. Everyone gets a chance to say why they'd win MITB like the most boring character select screen in existence and finally Kane does the fire pose to clear the ring. And that's it, no brawl.
Overall: So much filler you'd think you were watching a season of Bleach. We're counting down the days to Wrestlemania, which coincidentally is also an activity more interesting than watching this episode.
This was another skippable episode so here's a non-copyright infringing video I did on twitter to take it home and I'll see you next week for more episodes you'll regret watching.
no-one:

ricochet: pic.twitter.com/DU9GW9LHQM

— forever botchamania (@Maffewgregg) April 13, 2019