Dramatic recap of last week's "IT'S…CHRISTIAN" setting up this week's main event tag match.

The Boogeyman vs. Paul Burchill
Oh goodie, all my kidney stones have come at once. Striker calls Katie Lea "The Scarlet Witch" with a nod and a wink as she diddled her brother too. Boogey plods along until he goes for the worms and Burchill school-boys him for the win.
Winner: Paul Burchill (No idea what they're doing with Paul as he's trading wins and losses like they're Star Wars Tazos.)
Tommy Dreamer vs. John Morrison
Dreamer's still doing the Ric Flair retirement thing in reverse where he's losing every match but will stay with WWE if he wins the title. Silly Tommy, in WWE 2009 first you win the mid-card title THEN you lose every week! Anyway, Morrison launches Tommy off the apron with a splat.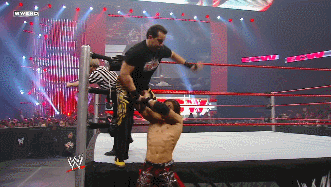 Morrison locks in a chinlock until Dreamer starts sucking wind and removes all the air from John's lungs so Tommy can make a comeback. Reverse Suplex looks to finish but JoMo gets his foot on the rope so Dreamer misses something off the top resulting in a Moonlight Drive.
Winner: John Morrison (The Neverending Story of Dreamer getting beat up and people chanting for the company that owed him money continues.)
Tyson Kidd vs. Caden Mathews
Caden's a jobber of no note. Both Kidd and Natalya are smiling HARD to let everyone know they're goodies. Kidd fights off the effects of Joker's nerve gas to kick Caden a few times and finish with the springboard elbow.
Winner: Tyson Kidd (Kidd's kicks were cool but the commentators were too busy trying to wordplay him with Mike Tyson than to pay attention to anything.)
Dreamer is backstage being miserable but Ortiz gives him a cum rag to cheer him up. Yeah that'll help. I think Ortiz is back to being a good guy after he ran away from Boogeyman the other week but I don't think anyone cares enough to pay this much attention.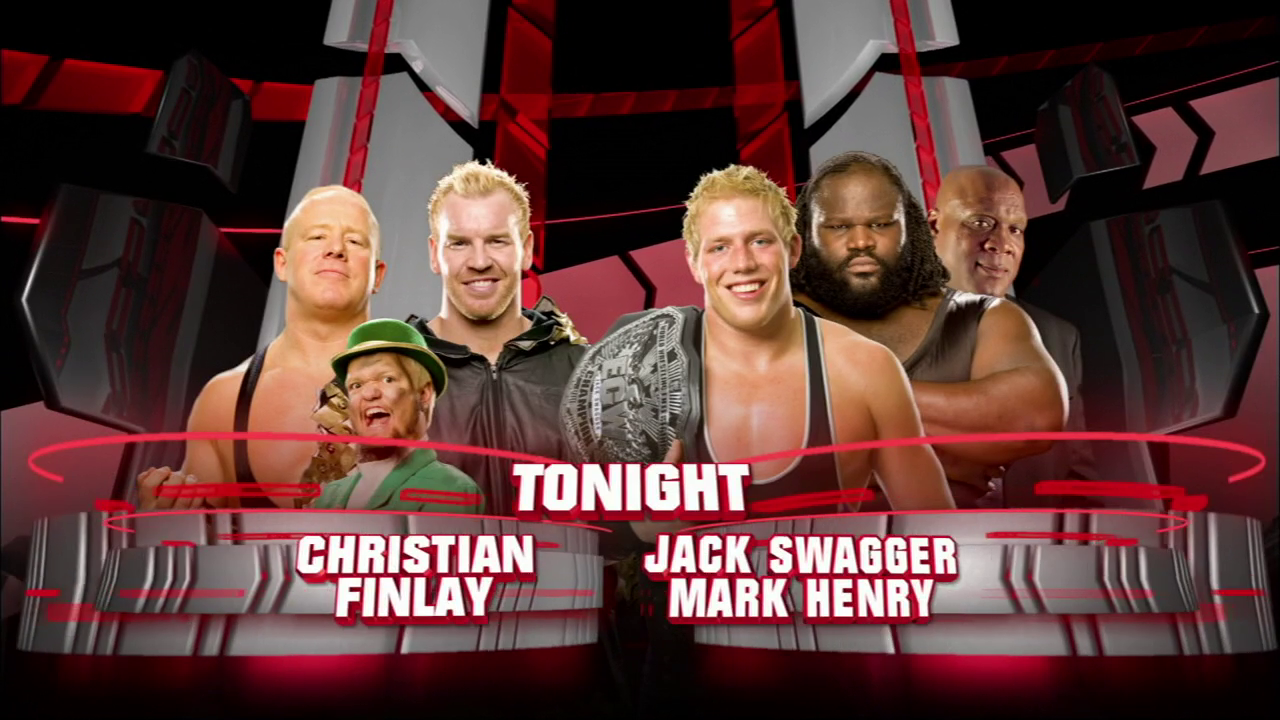 Christian & Finlay vs. Jack Swagger & Mark Henry
Christian gets man-handled by Henry to begin with his cool-ass punches only annoying him. Double dropkick from Finlay & Christian knocks Henry down so he tags in Swagger who completely Amateurs Finlay. Christian takes out Swagger but accidentally knocks Finlay off the apron so he's hesitant to tag in. They cut to the far away camera for that and don't show a replay as Finlay was nowhere near Christian but fell off anyway because he loves bumping. Finlay gets double-teamed for a while and no-one cares enough to get behind him. Finlay was fun beating up people and having tough matches but was NOT a good babyface because you don't believe he's ever in pain. Plus he's a cheat. Tepid tag to Christian who the fans do pop for, especially when he's giving a reverse DDT to Swagger and kicking Tony Atlas in the facse. Christian tries for a pin after a diving headbutt but Henry breaks it up by simply lifting Christian. Horny attempts to attack Henry but does so little damage that the ref doesn't DQ him. This enables Finlay to twat his stick over Henry's head for the 500th time and sets up Christian pinning Swagger with the Killswitch for the second week in a row.
Winners: Christian & Finlay (Decent tag to set up Christian vs. Swagger next week and sew the seeds for Finlay vs. Christian. Henry stopping a pin by simply scooping the guy up like protein powder was a highlight.)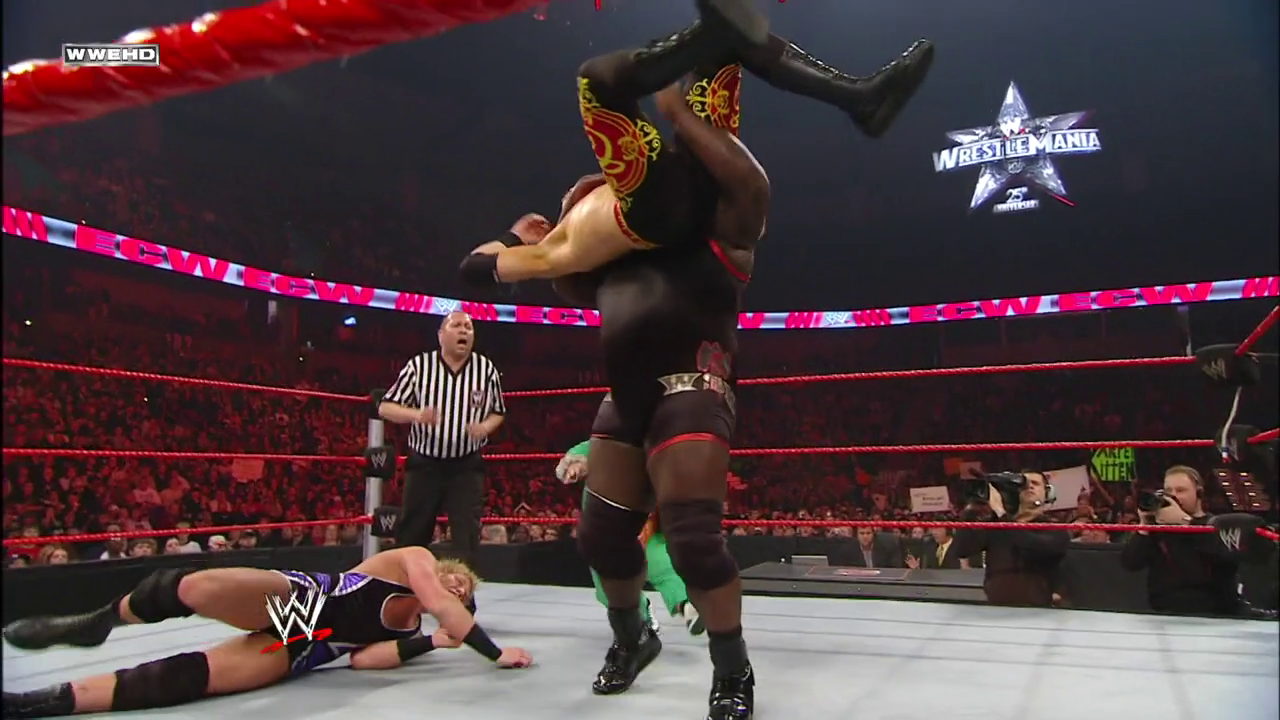 Overall: Dreamer vs. The World and the main event scene are the main focus of the show and it was a decent episode this week, even if it's almost an afterthought after the craziness of last week.
I've been Maffew, follow me on twitter and switch to decaf now and again.