Jeff Hardy finally won the big one at Armageddon during the best singles run of his career so brother Matt is out here to talk about happy they're both champions at the same time. He doesn't mention Kozlov so I guess that one-week feud is over. Chavo Guerrero interrupts as Vickie wants revenge for a Hardy taking Edge's belt so Teddy Long walks out dressed as an elf to make this match officially serious.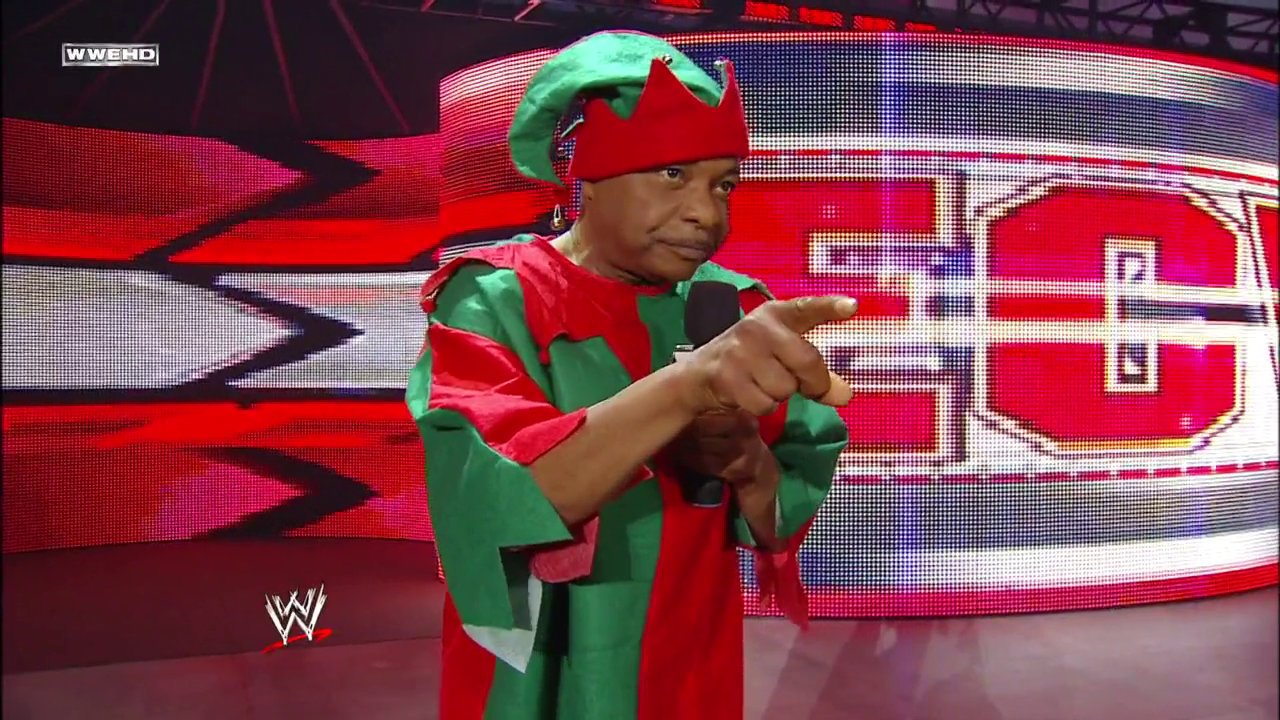 Matt Hardy vs. Chavo Guerrero (ECW Title)
Matt flattens Chavo to begin with and they mess up the timing on the weekly "bad guy gets thrown out, good guy stares at him, advert break, when we return the bad guy has a rest hold" so we get a fascinating look at Chavo taking over with a simple kick, thinking only the live audience can see him. Then we go to break and funnily enough, Chavo has Matt in an armbar. Striker talks about Eli Manning as Chavo busts out his nifty spinning wheel kick to continue armbar-ing Matt. Hardy starts his comeback and counters Chavo's advances with a second rope Russian Leg Sweep. Side Effect gets two but Chavo starts The Three Amigos until Hardy turns Steve Martin into a Twist of Fate for the win.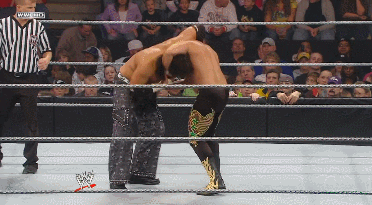 Winner and still ECW Champion: Matt Hardy (Perfectly acceptable paint-by-numbers but even Matt wrestling half-asleep is able to get massive reactions from the crowd.)
Raw Rebound: Legacy beat Cena and Batista in a handicap match meaning MANU HAS A VICTORY OVER CENA & BATISTA.
Finlay vs. Gavin Spears (Tye Dillinger)
Spears shows up with no entrance which is a really good sign. Finlay grinds him into toothpaste until Spears chases Hornswoggle which distracts Finlay long enough to take control with a brutal chinlock. Finlay shrugs away a devastating dropkick to put away Spears with a Celtic Cross.
Winner: Finlay (I wonder why they gave up on Spears so quickly. Apart from his lack of ability, presence, facials, physique and personality, he had everything going for him.)
D-X shill Christmas merch with HHH getting the highlight of the show: "Here's a HBK bear and it's very realistic! You push a button the back and all his hair falls out!"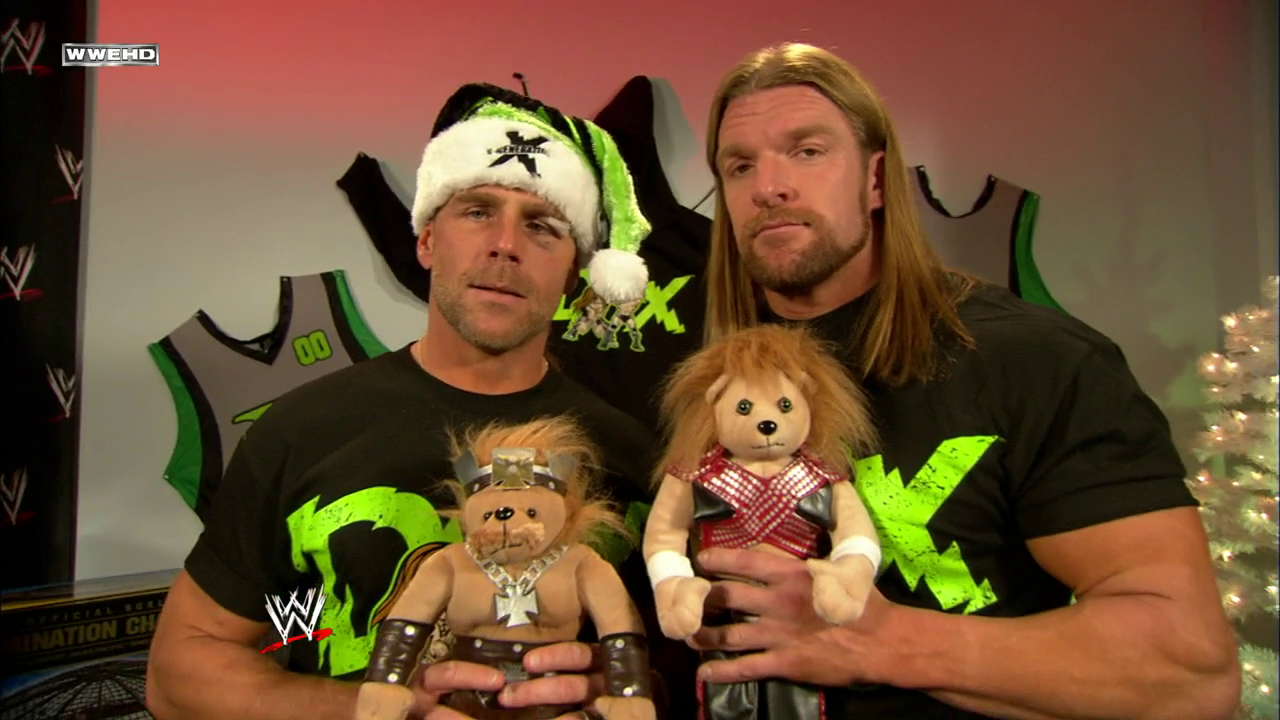 DJ Gabriel and Alicia Fox dance backstage but get scared by Mark Henry dressed as Santa Claus. Henry performs a very impressive poem about splattering Hornswoggle and yet again makes it hard to boo him.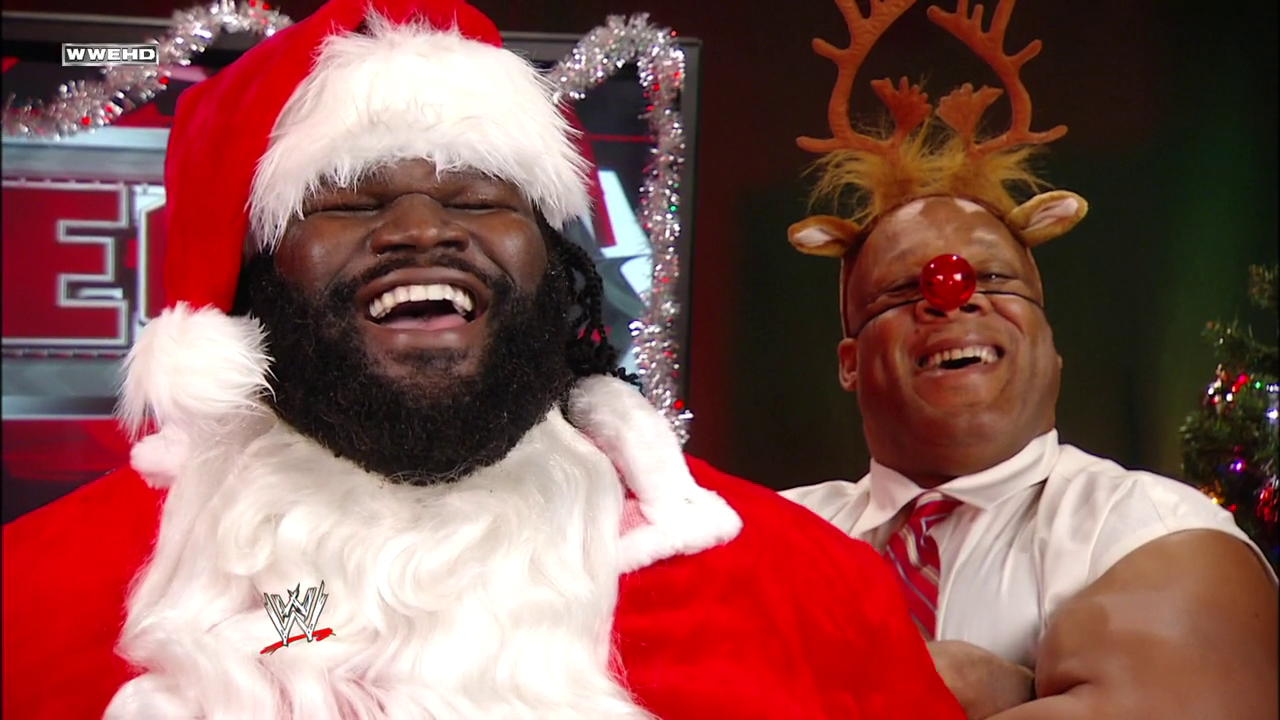 Ricky Ortiz gives whatshername a cum rally towel and gives Kofi Kingston one too so he doesn't feel left out and I'm still trying to figure out how he didn't succeed.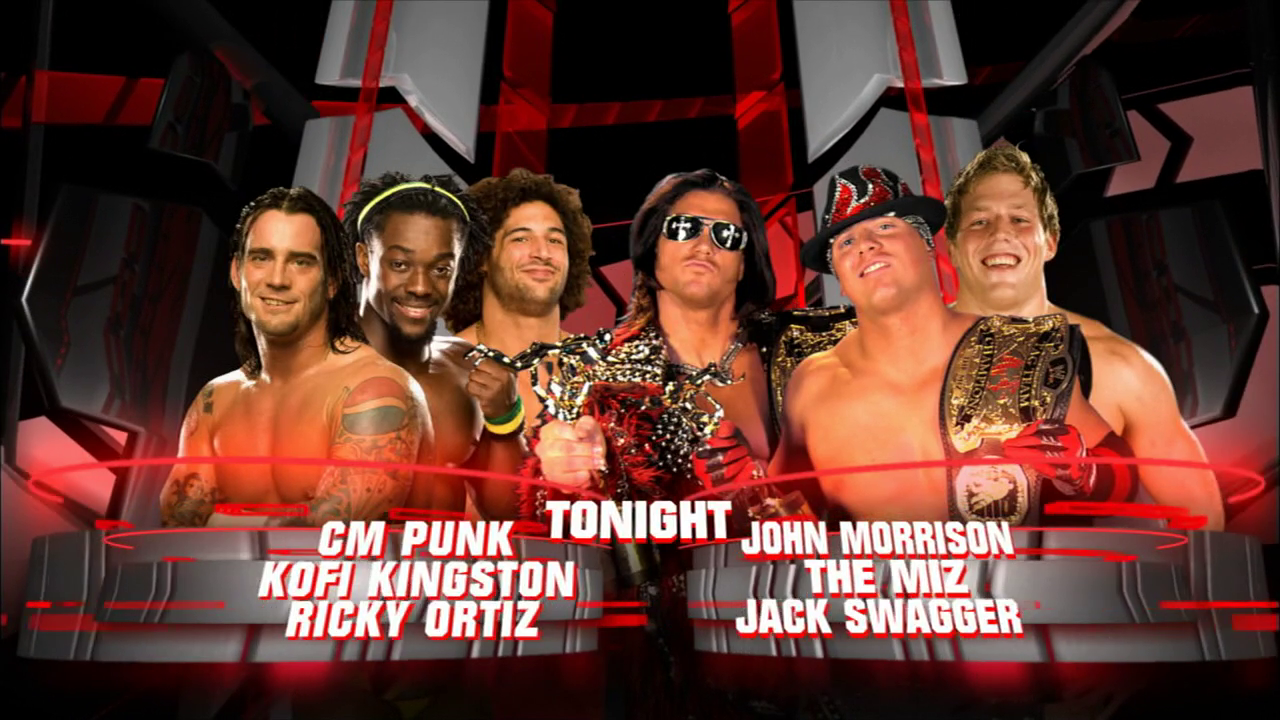 CM Punk, Kofi Kingston & Ricky Ortiz vs. John Morrison, The Miz & Jack Swagger
We get photos from a house show in Ontario, Canada where Miz & Morrison defeated Punk & Kingston for the World Tag Titles. Think that was an attempt at boosting house attendance rather than Kofi's partner failing a drug test which makes a nice change. And despite the filler on the show, we rush entrances as we've got places to be so Kofi and Ortiz work over Morrison to start. Punk gets a hot tag to Morrison and we get the clothesline/bulldog combo for old time's sake until it all breaks down and the baddies get sent out as we go to break. We miss the obligatory rest-hold due to Kofi being double-parked and instead we get Morrison taking more moves until Swagger pushes Kofi off the top rope to the outside steps. Miz works over Kofi as Grisham asks "is Kelly Kelly Miz's girlfriend?" which I thought died a year ago, did they bring that back? Swagger prevents Kofi tagging out for about five seconds so Ortiz makes the cold tag and dropkicks everyone to the outside and Kofi helps by dying all over Miz.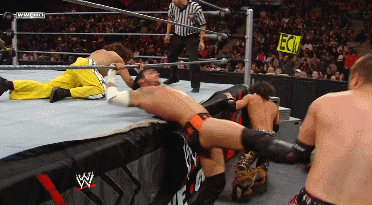 Ortiz does what he does best and bungles right into a Swagger kick and loses to the Doctor Bomb.
Winners: John Morrison, The Miz & Jack Swagger (You'd think the fire alarm was going off by the pace these guys were going at. Nothing special despite CM Punk showing up because he was Just Another Guy until the Hardy feud next year but respect to everyone for wrestling at the pace of an auctioneer.)
Overall: Welcome to December on the WWE C-Show, where everyone's clock-watching including the reviewers. Hey remember Kozlov? Want some more Finlay vs. Henry? No? Well things will pick up come Rumble, until then go get drunk and half-arse the next day at work like these guys.
I've been Maffew and you can follow me on Twitter and watch me on Cultaholic every week and it was a very unimpressive week so here's L.A. Park trying a pin on Nick Gage.